Tomorrow is April Fool's Day!!
Besides cracking a few jokes (first grade style), we won't be purposely celebrating April 1st as a special day at my school. My students are precious and so sweet, but a few jokes could seriously derail our focus on instruction. But I did want to share a couple things I have been using that my students have loved!
BIG Words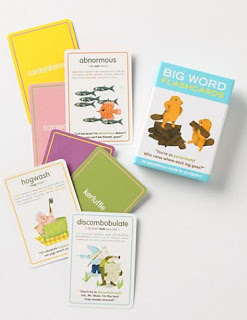 A coworker was using them…they are absolutely hilarious! She also teaches special education and now her students are walking around calling each other "rapscallions" and other such terms. That's probably not the purpose of the cards, but they are really fun! I couldn't find them in the stores (but found TONS of other things), so I ordered them online. They are a must have!
 Idioms
We don't teach idioms as a standard, but I have been using them similar to the BIG words flashcards. My students benefit from any and all extra vocabulary and conversational skills. They LOVE these cards and are little mimics throwing these expressions around while working in small groups (again, probably not what they are intended for).
I can just imagine what my students' families are saying about their teacher!
The awesome idiom graphics are from
ATLTeacher
. My students love his artwork!
I would love to hear how you celebrate April Fool's Day with your students!
3,837 total views, 10 views today
Join the newsletter
Subscribe to get over 150 pages of sight word practice- free!
Looking for more free literacy printables? Please follow this link: http://bit.ly/2nqkxC5