I'm pumped to share this resource to practice sight words throughout the school year!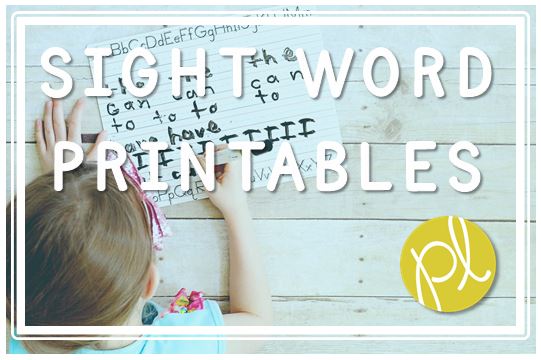 If you are looking for a free MEGA-packet featuring printables that take you through 34 weeks of high frequency words, leap to the end of this post to grab it!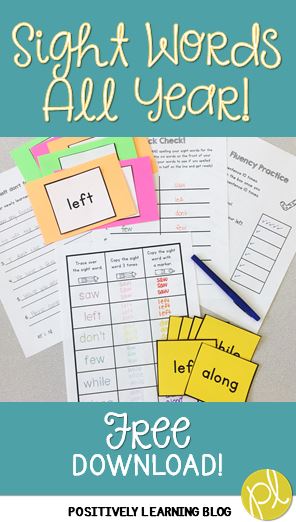 If you want to learn more about why I'm sharing this resource with everyone, please read on 🙂
For the first few years I was at my school, we followed a rigorous sight word program for each grade level. We followed Dr. Fry's word list and assigned six new words per week. The program lasted 34 weeks with a few weeks at the end for review.
We sent home weekly packets with designated practice for each day. Our families were on board and many saved the flashcards for the entire year.
Here's an overview of the the week-long sight word packet: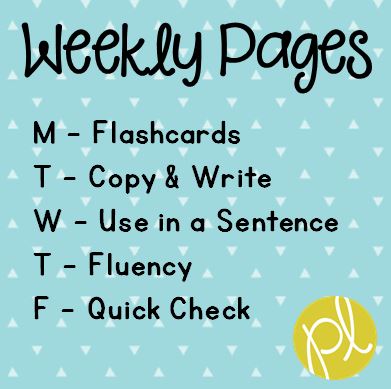 As the special educator, I offer a differentiated homework packet for our first grade team. Every student receive a hefty packet on Mondays to work on throughout the week. The cover page is a behavior/reading log and there's usually 3-4 pages per night. Teachers have the discretion to offer this alternative differentiated packet to students who may be struggling with motivation and/or not receiving homework support at home.
One thing that is non-negotiable* in all of the homework packets is our weekly high frequency words, a.k.a. "sight words." Our students learn 200 per school year! That means my first graders are responsible for Fry Words 201-400!
* We have since moved onto using CKLA (Engage NY) for our K-2 and follow their guidance on sight word practice.
If you are looking for resources using a systematic approach to mastering high frequency sight words, please check out the link below!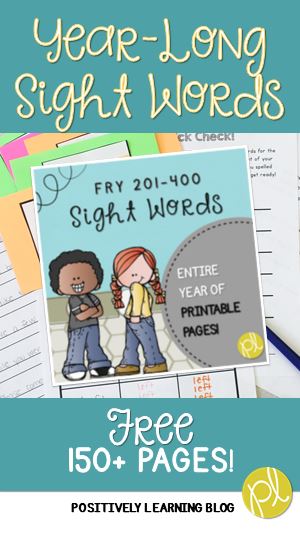 Interesting in learning more about this approach to sight word practice?