Daily Phonemic Awareness Activities for Small Groups
I'm sharing my secret for making sure phonemic awareness activities take place every single day in my small reading groups.
Okay, so it's not exactly a secret, BUT it did take me an extraordinarily long time to figure out!
A little detective work revealed that my students needed some more support with phonemic awareness skills. These are the key areas that we focused on in the early stages of reading instruction: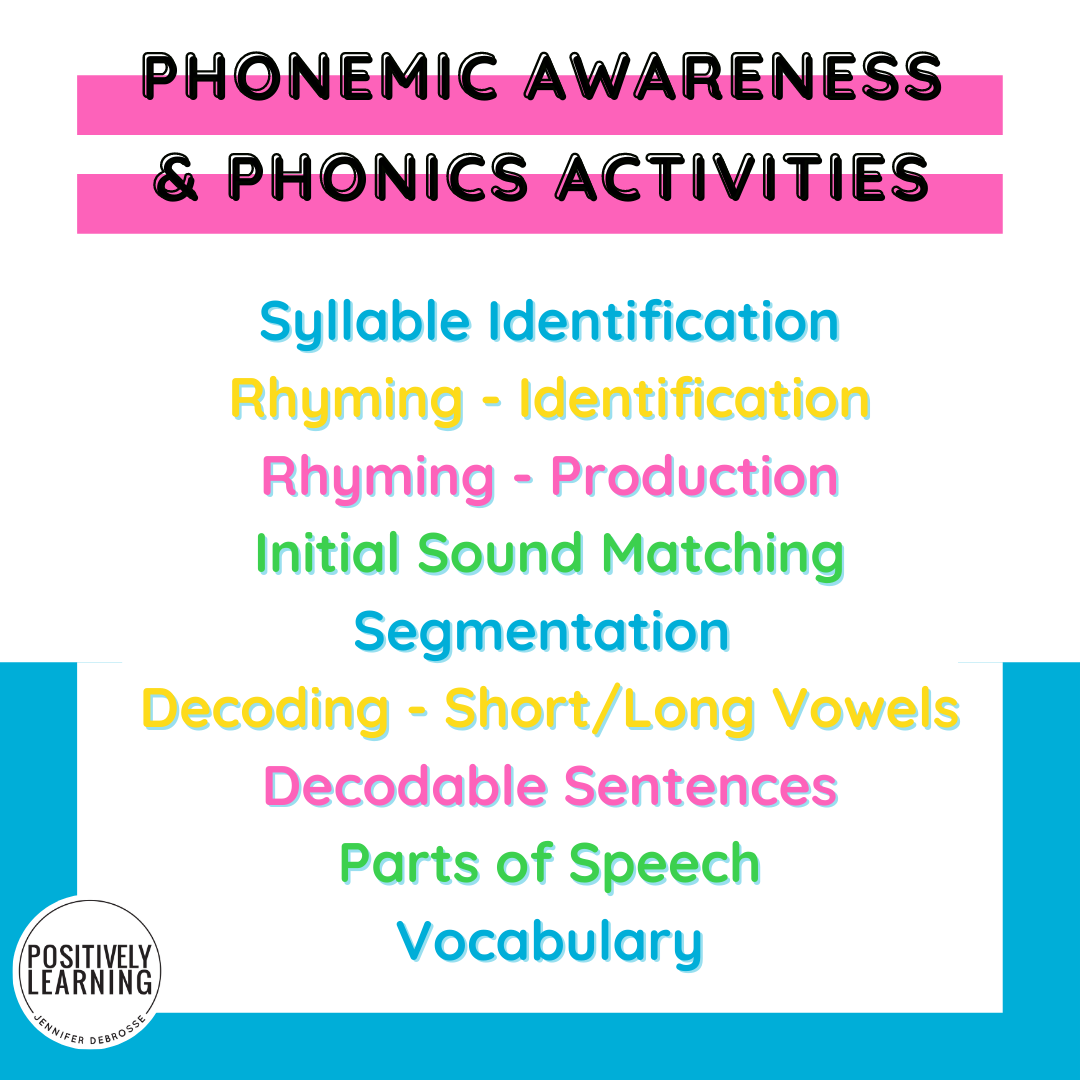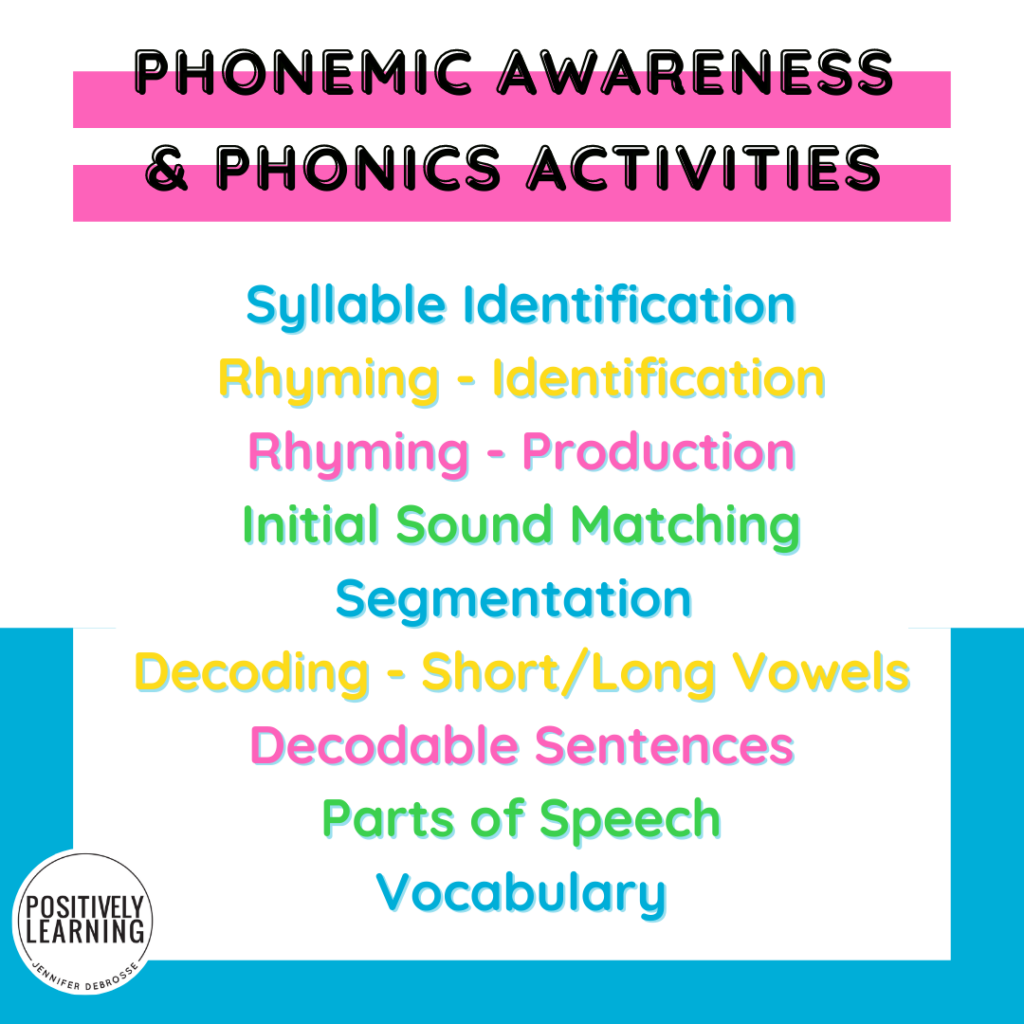 Daily Phonemic Awareness Practice
There are quite a few skills to practice and keep track of, plus a few phonics skills thrown in, too.
Luckily, it takes just a SMALL amount of daily practice to make a BIG difference.
Introducing: Warm-Ups and Cool-Downs
At the beginning of our small reading groups, we select 2-3 skill areas to focus on with about 4 "word play" games for each skill. We repeat the exact same thing at the end of our lesson as a "cool-down."
Here's an example:
That's it!
These short little spurts of daily phonemic awareness practice using a call and respond approach (all verbal) seems to accomplish so much more than blocking out 30 to 45 minutes to focus on one skill.
The best news of all?
Students LOVE it! These are quick word play games (almost like riddles) and they add a little energy to our groups. Working with a sleepy group? Spend just a few minutes focusing on these phonemic awareness activities and watch your group perk up!
Once I saw success with these quick phonemic awareness activities, it was time to get organized! I created word lists for EVERY month of the year – that's probably way more than you need, but you'll also be using them everyday.
All of these word lists are organized on cards that can be easily accessed. There are TWELVE sets – one set for each month. Here are the topics included:
January – Winter Words
February – Valentine's Day
March – St. Patrick's Day
April -Spring Words
May – Animals and Insects
June – Nursery Rhymes
July – Summer Words
August – School Supplies
September – Autumn Words
October – Halloween
November – Thanksgiving (Cooking)
December – Holidays
Get ready to see a HUGE increase in confidence as your students rock these phonemic awareness activities!
Check out the entire set here: