Special Educators- Checklists and Planners Designed For You
Whether it's Back to School season or the start of a new calendar year, there's something special about a crisp, new planner. I don't know about you, but it gives me a sense of hope…
This is the year I'm going to be uber organized!
I will know exactly when every IEP meeting is going to occur WAY in advance.
Unlike previous years, this time I'm going to WRITE in my planner every single day!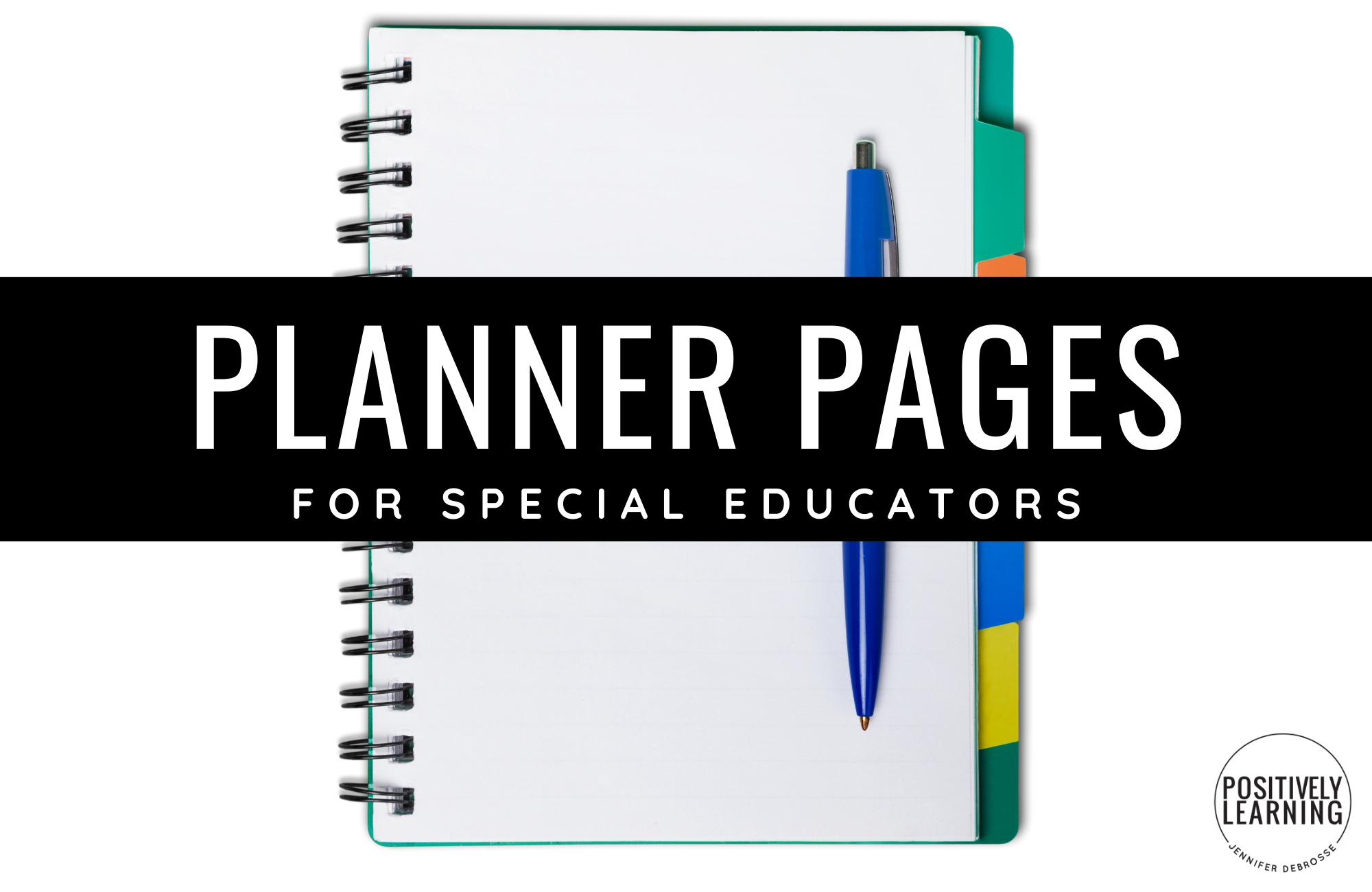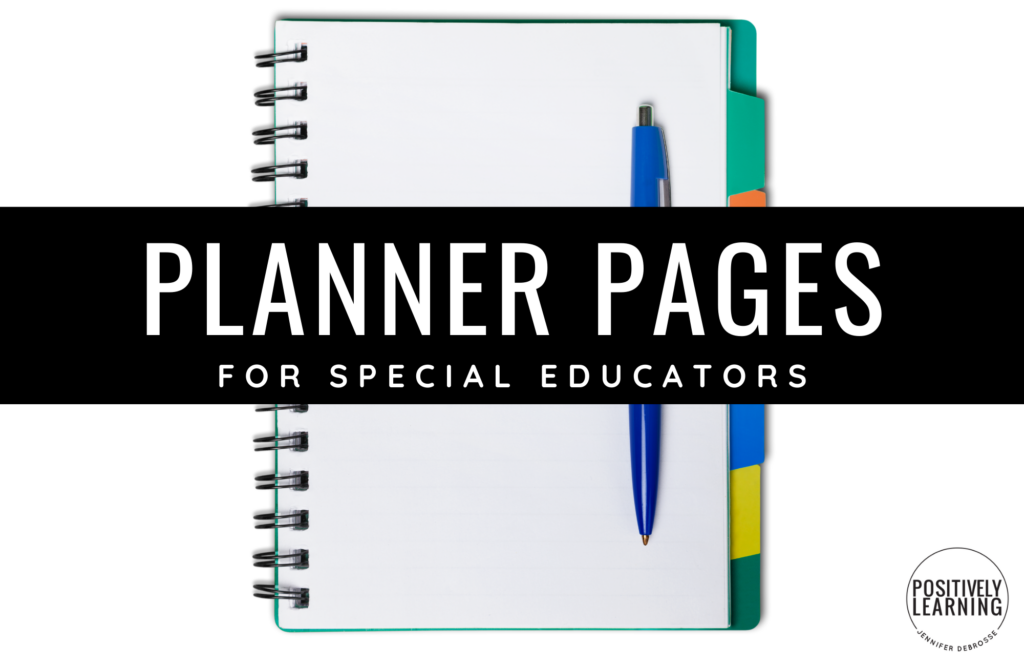 What type of planner does a Special Educator need?
There are so many teacher planners out there and they are probably all terrific, but there's something unique about a special educators' schedule and list of tasks.
Recently, I saw an informal wishlist of what special educators wanted to see in a planner. It started off as an innocent question, but quickly snowballed into over one hundred requests! Clearly, the regular teacher planner has not been meeting all our needs!
Here's the list of special educator "must haves" – straight from the source:
Checklists – ALL. THE. CHECKLISTS – you name it, we check it off ✔️
IEP Meetings at a Glance – quickly see which IEPs are coming up next!
Meeting Notes – say goodbye to sticky notes!
Small Group Planning – which is completely DIFFERENT than a traditional lesson plan
Paperwork Tracking – a.k.a. paperwork "chaser"
Goal Check-In – yessss!
Daily Schedule – because no two days feel alike
Notes and Journal Pages – we have lots to jot down
To Do Lists – turn those to-do's into tah-dahs!
Daily Pages – 2 formats
Weekly Pages – 4 formats
Monthly Pages – 3 formats
Here's what a special educator REALLY wants…
I'm not pointing fingers, but if you're a special educator and you're reading this blogpost, you just may be a Type-A person. Maybe.
Here's a planner set made just for YOU – these pages comes in monthly sets that can be printed altogether or individually – if you're own a clipboard, you'll LOVE this option!
Take a look at the Special Educator Monthly Planner Pages!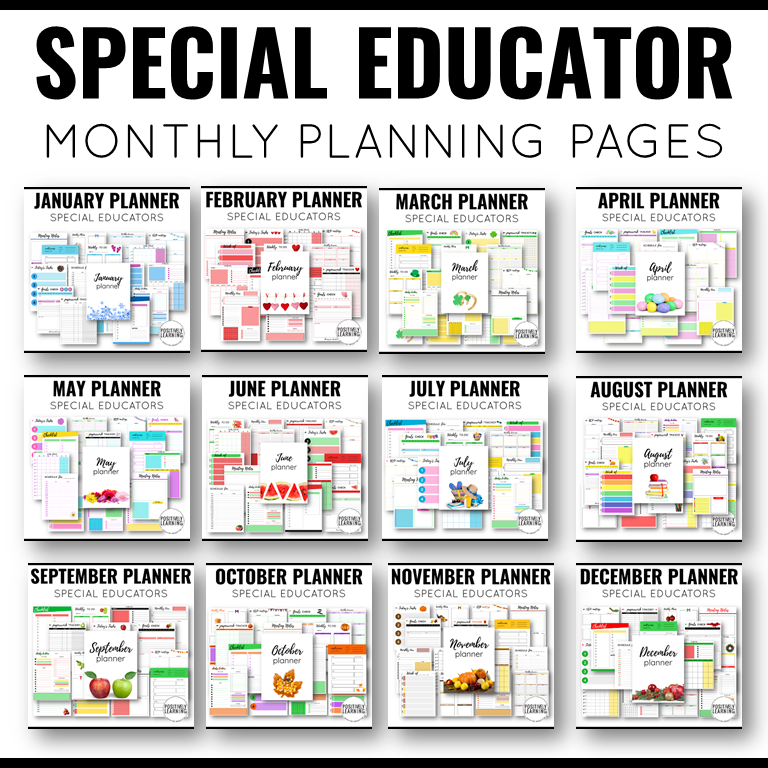 If the picture above looks overwhelming, please don't worry – I've got you covered with these two options:
Every page is available in an unique monthly theme OR black and white (my personal favorite!).
Only need a few pages here and there? These exact same planner pages are also organized by format – just open up the checklists and hit "print."
Which planner page will you print first?
Click here to see the planners!