Ready to take learning to the next step?
As a special educator, I was always on the lookout for a safe online space to ask questions, access teaching tips from the comfort of my home, and learn from others who really "get it."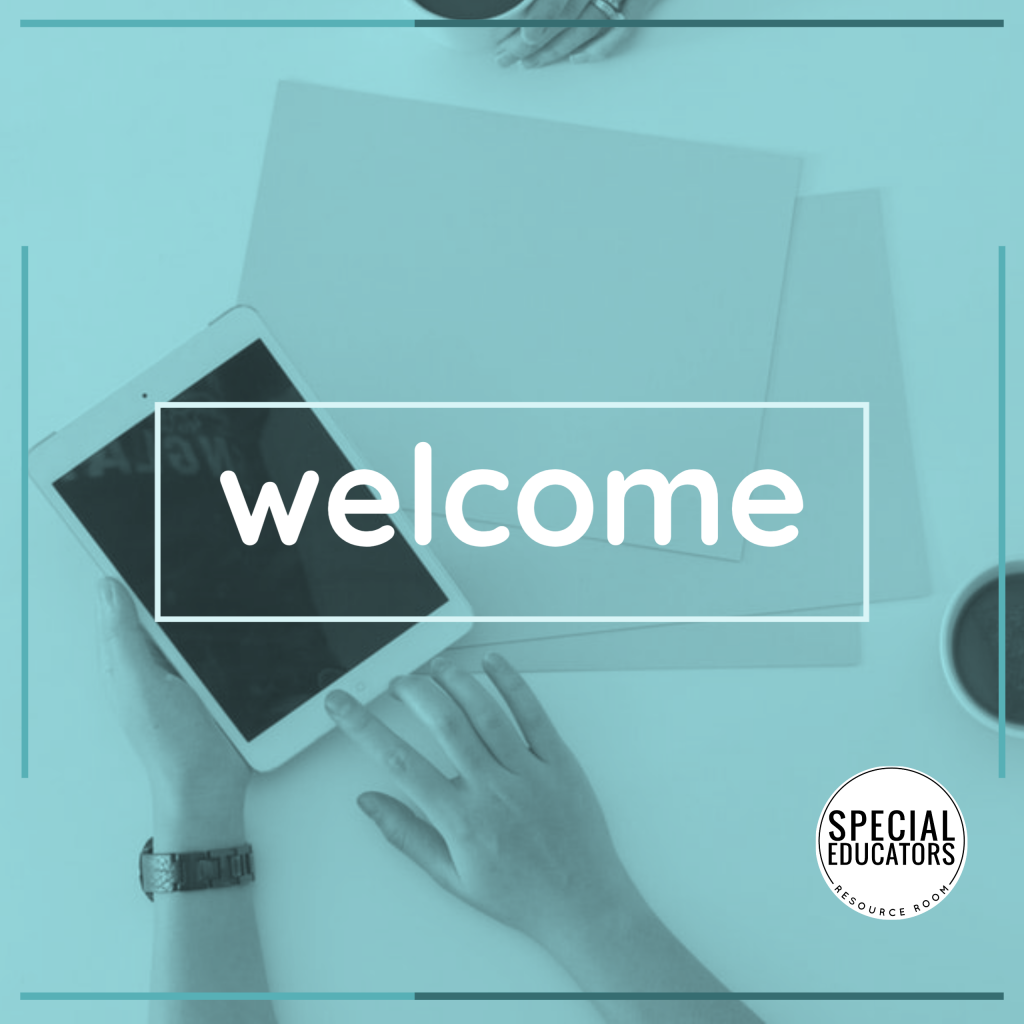 Welcome to Special Educators Resource Room!
A free learning community for special educators
Wait a minute…hold on.
Maybe you're thinking to yourself, "But I already belong to a TON of Facebook groups! What's this all about?"
I totally understand. I belong to many groups, too. Some are nothing less than lifesavers and others I tend to just quietly observe from afar.
Here's why you should join:
Collaborate and learn along with other educators
Ask and answer questions in a safe space
Weekly videos will be uploaded every Saturday morning
Topics will be announced inside the learning community ahead of time – questions and suggestions are welcome to maximize your learning time
It's FREE!
More of the nitty gritty details:
Hey, hey fellow Type A's, glad you found me!
Just in case you'd like more details… here's the scoop:
Expect a new learning video every Saturday morning at 8:15. The video will be on my Positively Learning Facebook page and shared to the Special Educators Resource Room. Be sure to follow both!
Topics will be announced on Wednesday. I'd love to gather questions before going live on Saturday!
If Saturday morning are a bit crazy in your house, no worries. You'll find all the replays organized inside the free learning community.
This is a FREE project – I don't have any plans to change that. I already have a blog, store, and membership established if you're interested in learning more.
There are already several videos inside the group ready for you.
Please reach out if you have any questions and be sure to grab your spot on my email list to receive the most up-to-date teaching tips!