Description
Phonemic Awareness and Phonics Word Lists for the entire year! This is a set of literacy tasks to use with small reading groups. There are 12 themes to keep learning going all year long. Stay organized, check for understanding, and monitor progress with these quick on-the-go skills!
12 Themes – Each theme includes:
Decodable Word Lists (short and long vowels)
Decodable Sentences
Syllables
Segmentation & Blending
Rhyme Identification
Rhyme Production
Initial Sound Matching
Parts of Speech (noun, verb, adjective)
Vocabulary
Use a new theme every month OR mix and match themes:
School Supplies
Animals and Insects
Nursery Rhymes
Winter
Spring
Summer
Autumn
Valentine' Day
St. Patrick's Day
Halloween
Thanksgiving
December Holidays
How do you fit it all in?
Choose one of the focus skills and add call and respond (verbal) tasks at the beginning of a whole group or select a skill for small group practice. Keep these cards on a book ring near your Guided Reading table for quick practice on-the-go!
Why I created these…
I worked with several reading intervention groups everyday – focusing on skills aligned with IEP goals and objectives for early literacy to phonics "bootcamps" and Guided Reading. I loved the resources from Heggerty, but they didn't tackle the exact skills we needed, plus my students needed more "parallel tasks" (same level for accurate data tracking) instead of sequential. That's why I created TWELVE sets of tasks!
Looking for more phonemic awareness and phonics sound-spelling resources?
Add the Phonemic Awareness Progress Monitoring Kit. These resources work well together!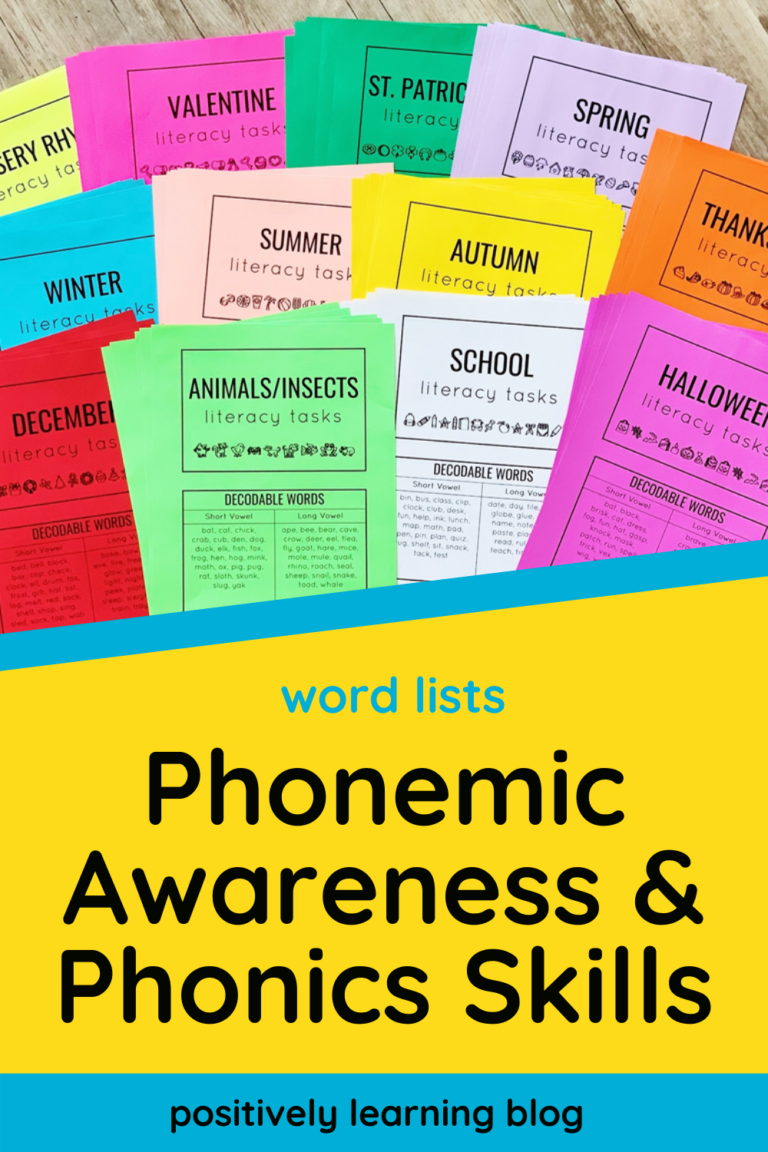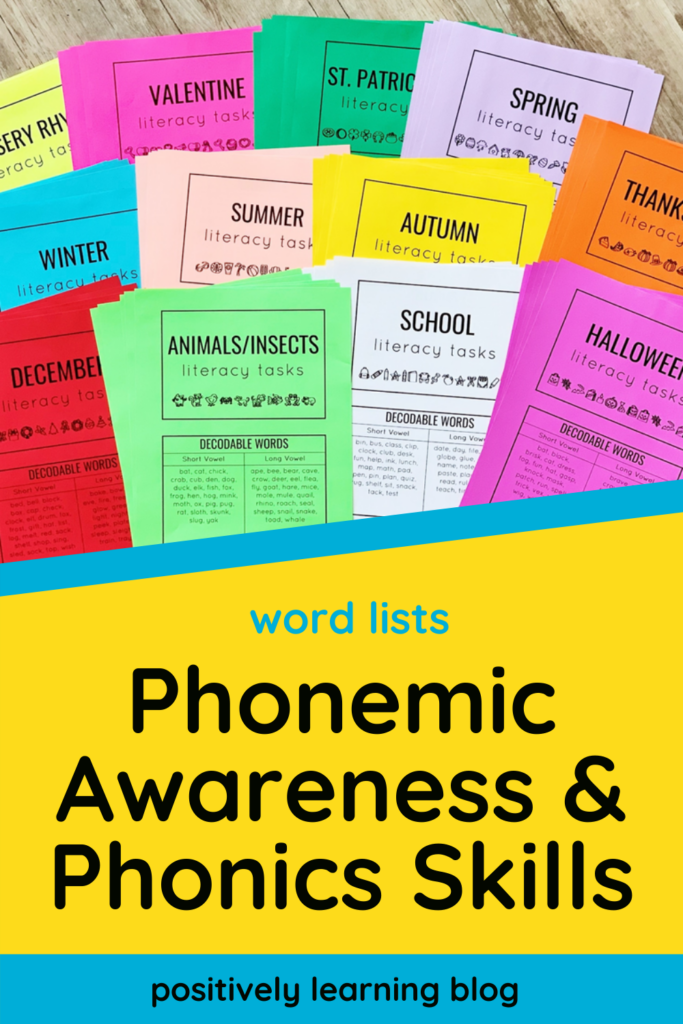 Copyright © Positively Learning. All rights reserved by author. This product is to be used by the original downloader only. Copying for more than one user is prohibited. This product may not be distributed or displayed digitally for public view. Failure to comply is a copyright infringement and a violation of the Digital Millennium Copyright Act (DMCA). Clipart and elements found in this PDF are copyrighted and cannot be extracted and used outside of this file without permission or license. See product file for clip-art and font credits.