Happy Tuesday!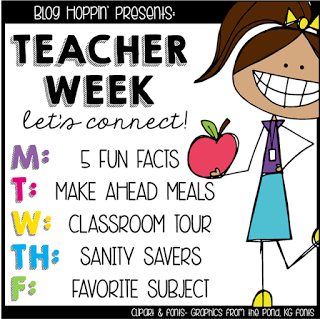 I can't wait to read everyone's ideas today!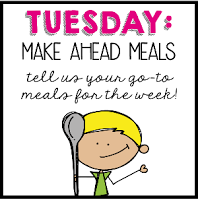 Make Ahead Meals!
I've been cooking in "batches" for…years, maybe decades?
It's something my mom always did and since I absolutely love to eat, I've done it, too 🙂
Every two months or so, I spend a long afternoon cooking tons and TONS of ground turkey breast (stove) and chicken breast (crockpot). Next, I distribute all of it to one-serving size freezer containers: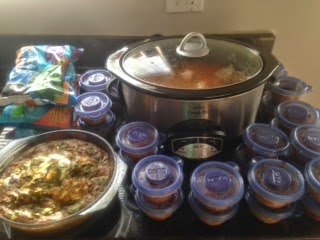 We use those containers for our "main" meals.
My simple routine is:
Walk in the door (while reading/sorting mail)
Thaw one container for 1.5 minutes (on high)
Place spinach on salad plate or thaw veggies.
Clean out/repack lunch bag while everything cooks
EAT!
It take literally less than 5 minutes! Is it the best meal ever?
Not even close, but it's quick and healthy!
I also work out with a coach who is seriously killing me with these workouts (♥ her!) and I need extra pre/post meals. Every weekend I make two dozen of these protein muffins (another throwback!):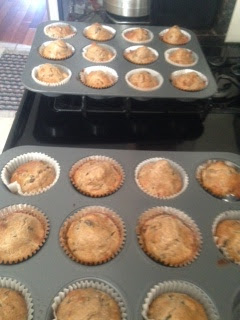 They are simply unflavored protein powder, eggs, raisins, spices, and baking soda. Bake for 10 minutes and then I package them up! Yum!
I also make my breakfast/lunch for Monday-Friday…a simple tuna or chicken salad. It's the same every weekday, but we go out and live it up on the weekends 🙂
Please stop back tomorrow for my Classroom Tour!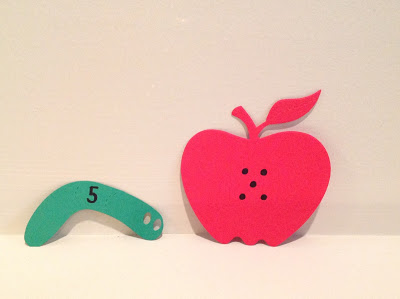 I love their interactive flashcards, and so do my students!
Have a terrific Tuesday! Jen
1,706 total views, 2 views today
Join the newsletter
Subscribe to get over 150 pages of sight word practice- free!
Looking for more free literacy printables? Please follow this link: http://bit.ly/2nqkxC5