Here are tips for setting up a resource room classroom space!
At the time you're reading this blogpost, it's gone through so many revisions. From Pinterest-perfect classrooms to teaching from a hallway or cart (been there, done that!), we have a lot to consider when setting up a learning environment.
The most important thing in my mind as I'm beginning to organize the resource room is student independence and accessibility.
In many circumstances, independence and accessibility go hand in hand. For example, I want my students to have access to what they need with the least amount of obstacles. Increased access will hopefully reduce dependence on adult help and promote initiative!
What does accessibility look like in the resource room setting?
Resource Room Supplies – appropriate supplies are available to students without needing assistance. They are clearly labeled and on a low shelf for easy access. I like to keep multiple sets of supplies available so students can "grab and go."
Appropriate supplies – pencils and crayons, maybe glue sponges (depends on the year!)
Inappropriate supplies – scissors, permanent markers, and maybe glue are not in view
Another consideration is pathways – can students move freely in the classroom to get what they need? Or are there turns, twists, and potential obstacles?
There are so many things we CAN'T change about our classrooms, from inherited school furniture to small dimensions. Hopefully we can get creative on using pathways to guide our students to make good choices.
Example of an Accessible Pathway – there's a clearing to move from the door to the carpet to the table.
Example of an Obstructed Pathway – student must turn a corner (out of sight? Nope!) or pass by four students to get to the supplies. I'm not saying that's a recipe for trouble, but…
One way to make sure the classroom set-up is working for everyone: imagine the daily routines and practice moving from one space to another. I highly recommend getting up and walking the exact paths – it's amazing what you'll notice!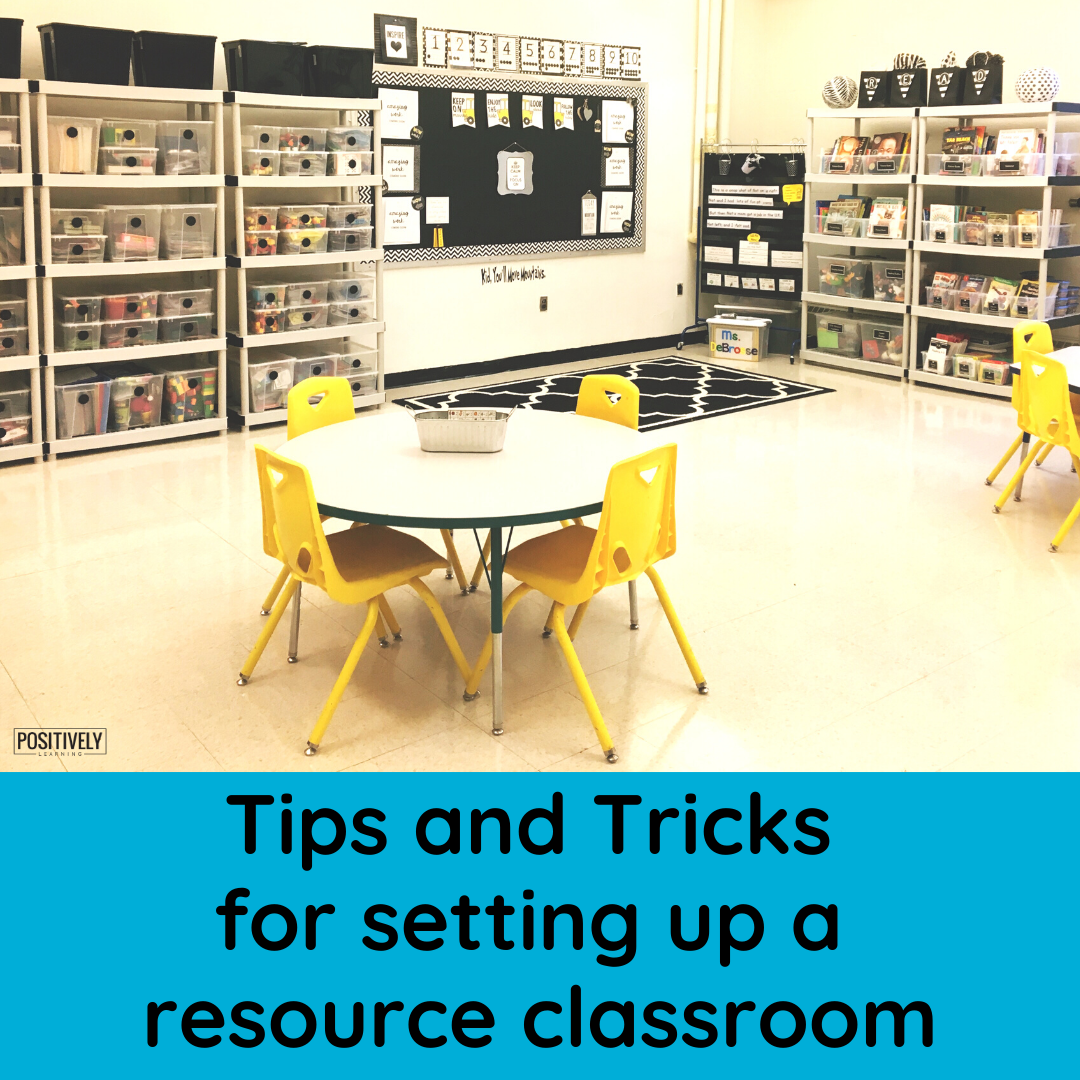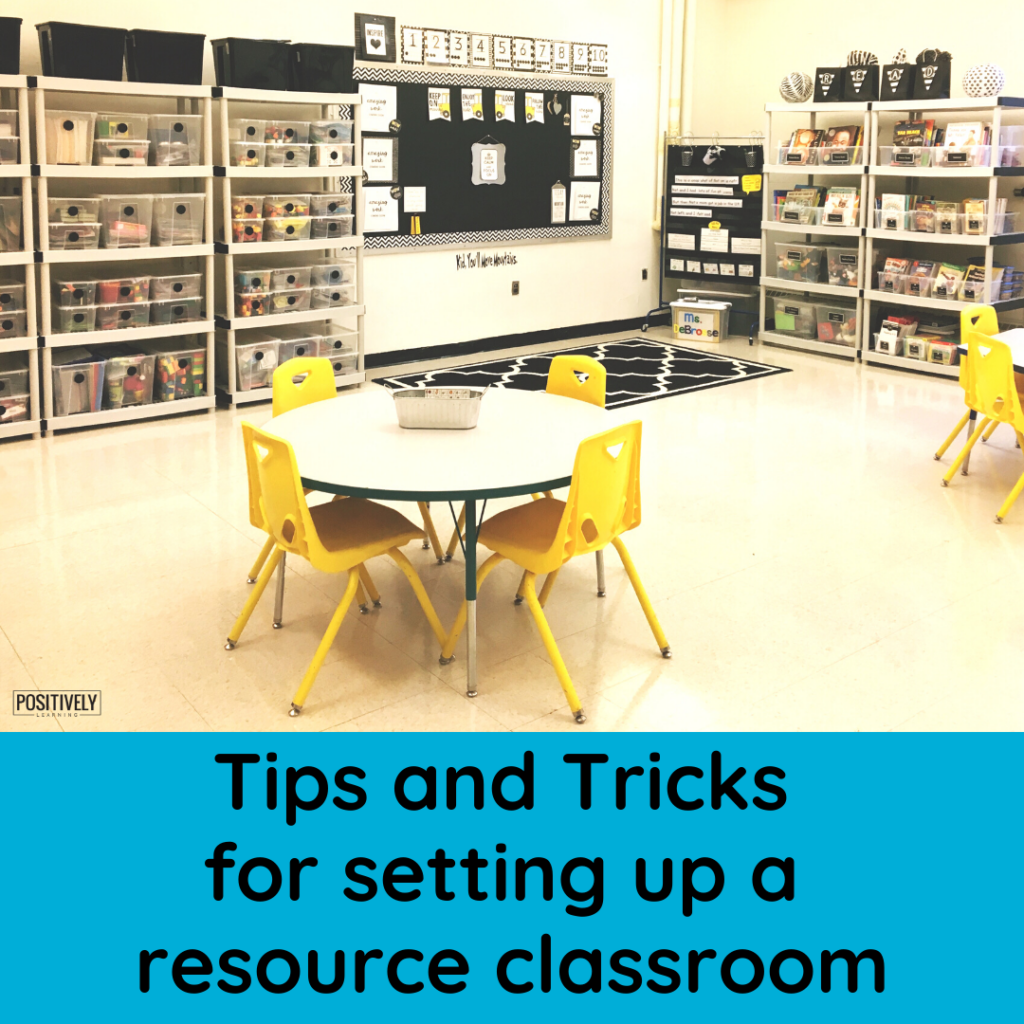 Functional use of wall space in the resource room
Oooh, I'm going to try real hard to not step up on my soapbox. Instead I'll share what's worked for me. #lessismore
The resource room looks downright plain at the beginning of the school year, but things will soon liven up! There are plenty of spaces in the classroom to display student work.
Additional wall space is reserved for functional displays – this could be a sound wall (here's our set) or traditional word wall (we used visual "Snap Words"), as well as an alphabet and number line for reference.
The Amazing Work signs are included in the classroom decor sets here.
Resource Room Classroom Decor
Notice how there's been no mention of colors or owls, maybe a superhero theme?
I tend to steer clear from "extras" as the resource room is often such a BUSY place. The idea is to create a more blank canvas (clean, simple, bright) so the spotlight stays on the students!
Of course, there's absolutely nothing wrong with those Pinterest-perfect classrooms. If students are thriving in a zebra classroom, then you've created a special place they enjoy. That's a GOOD thing!
If you'd rather keep things simple, that also makes perfect sense. #youdoyou 🙂
Ready to set up your resource room learning space?
Click below to download this FREE graphic organizer to get started!
Be sure to check out this podcast episode for more details on using the free Classroom Space organizer!