Learn how pacing boards for reading adds visual support in our small groups!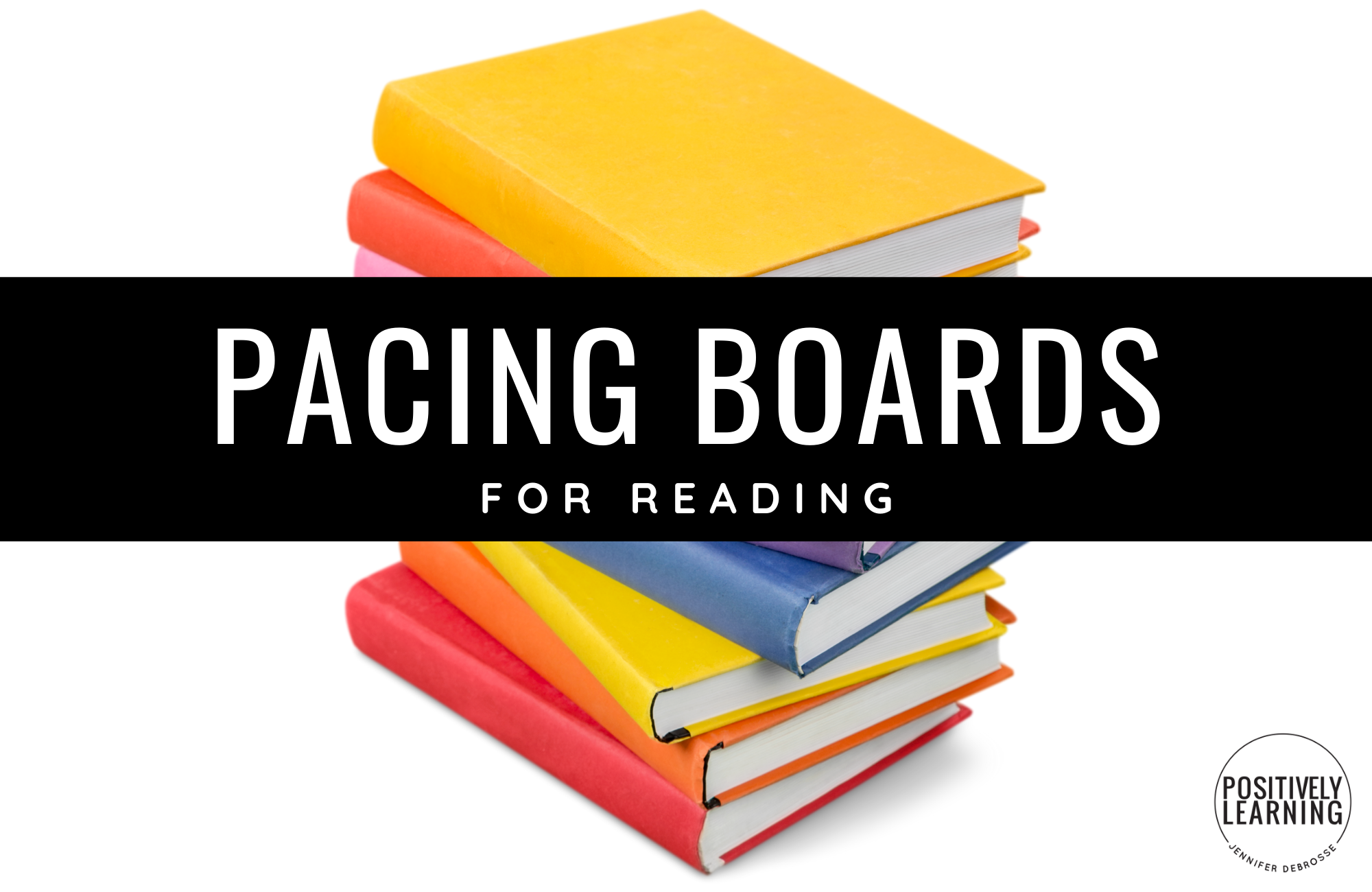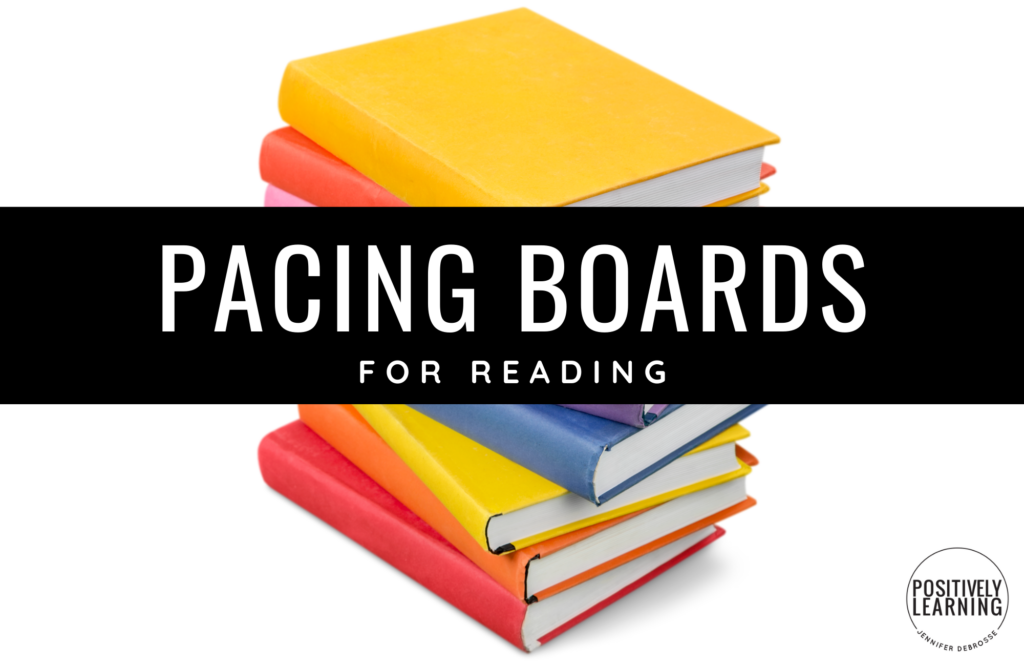 Pacing boards have been an exciting addition to our small reading groups!
A huge part of our first grade focus is early literacy and language. I'm pulling a variety of small reading intervention groups focused in the following three areas:
IEP Goals and Objectives – early decoding skills including letter sounds, alphabet, and applying blending skills
Phonics "Bootcamp" – more segmentation (phonemic awareness) and blending to decode
Guided Reading – a more traditional small reading group with a focus on phonemic awareness, phonics, and sight words
Many of the students I'm working closely with attend more than one daily reading group. In addition to this support, they are also working with the speech and language pathologist (SLP) during weekly sessions.
What are pacing boards?
Here's my UNOFFICIAL description of pacing boards – it's a support tool that's tangible and visible. My students tap and touch each token (or visual) for each spoken word. The idea is to support pacing when speaking.
Our speech language pathologist has been using pacing boards with many of our shared students. They were often skipping over words or putting words together without a breath (likethesewords). The pacing boards served as a visual reminder to separate each word.

This pacing board could be used for a four-word sentence.
Speaking as a reading intervention teacher (and not a SLP), this is similar to using an Elkonian board to support segmentation and blending. The difference is that we are using pacing boards to separate words instead of sounds (phonemes).
Adding pacing boards to reading
Pacing boards are intended to support spoken language, but I was seeing many of the same issues during our reading, especially skipping over words.
Our solution: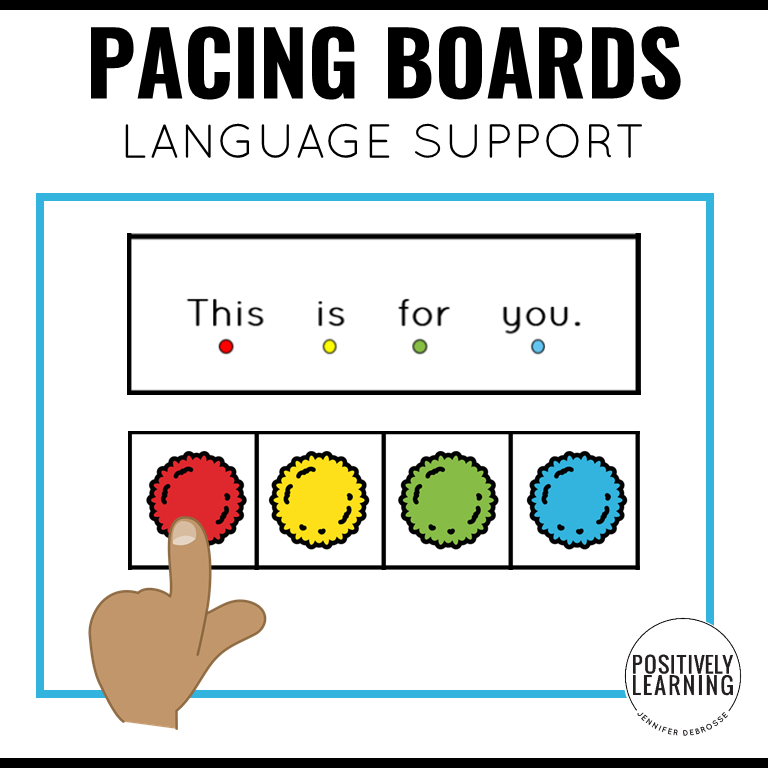 We began adding pacing board visuals to our sentences – color coding always helps, too!
Students can tap the colorful dots underneath the sentences or use the pacing board strips to track their words.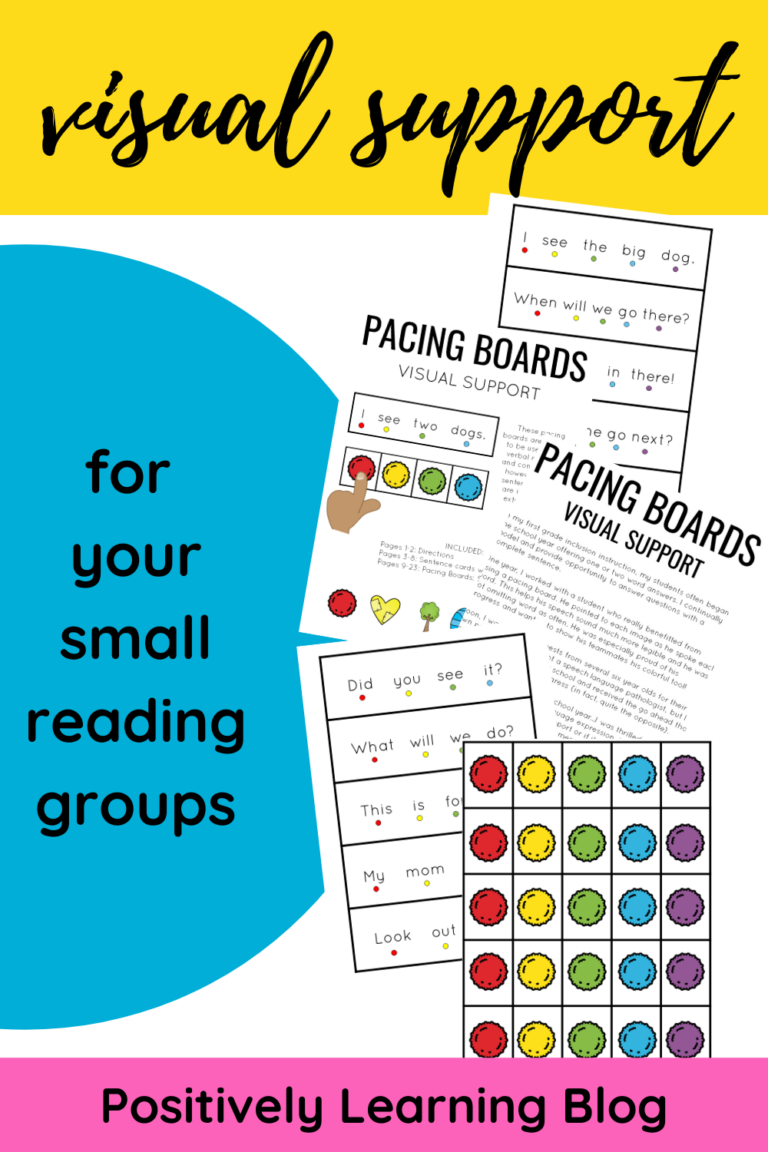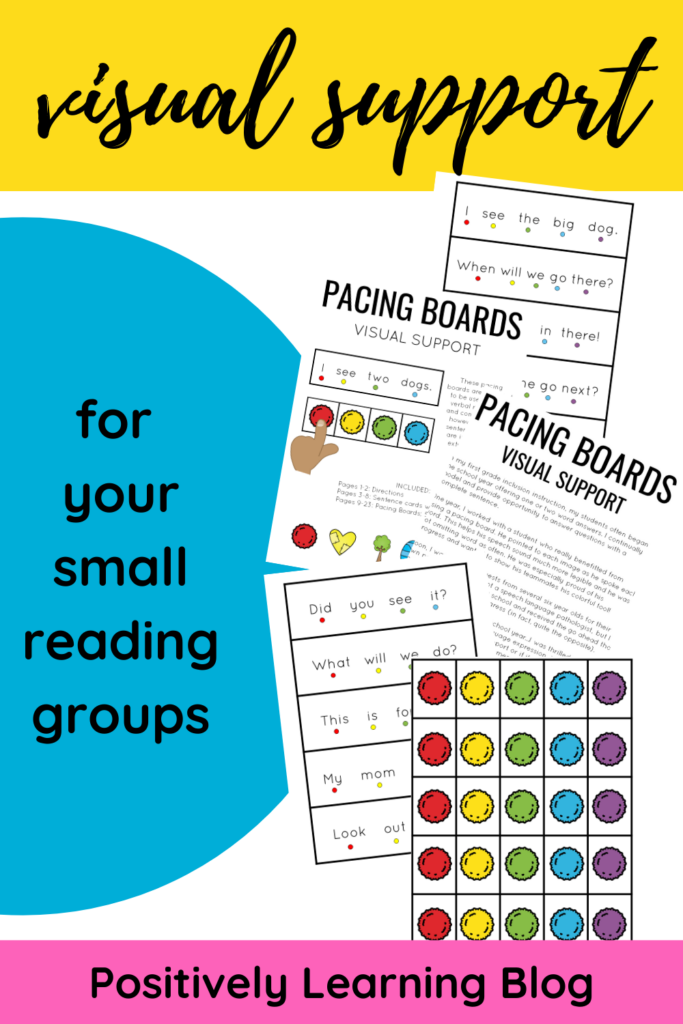 Did pacing boards increase reading success?
One huge result of adding pacing boards in our small reading groups was the increased engagement. Remember those three reading intervention groups? This means we are spending A LOT of time learning and practice our early literacy skills. Any extra engagement is always welcome!
Another huge benefit to adding pacing boards to our reading was the visual support. I was surprised how quickly my students began attending to their reading – their increased awareness resulted in more careful reading and less "skipped" words.
Pacing Boards Visual Kit
This support kit captures all the excitement my students showed using their pacing boards. Included in the kit
Pacing Boards – there are FIVE designs (an easy way to mix things up) that are available in 3-, 4-, and 5-word sentences. Hint: we usually just used the pacing boards with five spaces – less switching, more reading!
Decodable Sentences – this is the best part! Here's a set of decodable sentences (predictable phonics sound-spellings and primer sight words) organized by 3, 4, and 5 words. Each word has a color-coded dot that matches the pacing boards.


If you're interested in adding this visual support and sentences to your reading instruction, click below for a closer look: