Mix and Fix CVC Word Work is a student AND special education teacher favorite.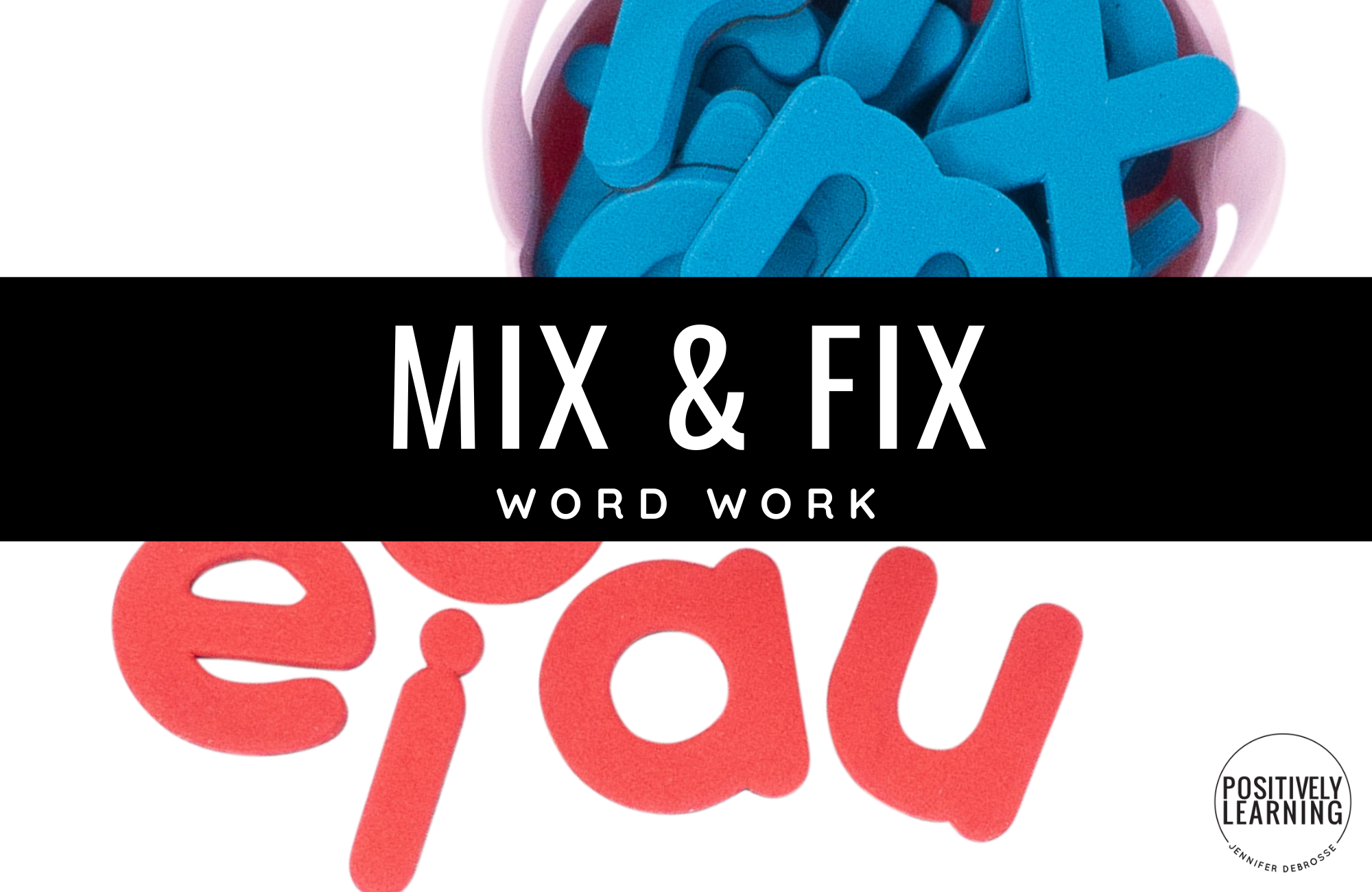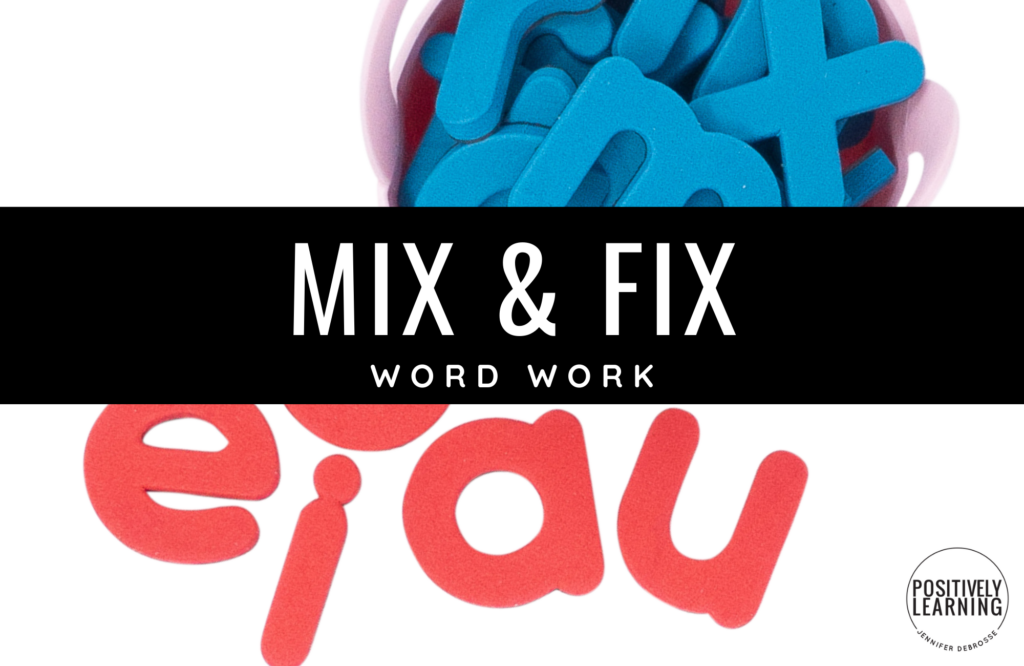 Please Note: CVC words refer to consonant – short vowel – consonant spelling patterns, like cat, dog, and fun.
What does Mix and Fix mean?
The "mix" refers to scrambled letters and the "fix" refers to students unscrambling to spell the correct word.
This can be done "hands on" with individual letter cards – scrabble letter tiles work really well, too!
I also have these digital task cards – 90 in all! The digital makes it easy for the students to name the picture and listen to the sounds (especially in order – initial, medial, final). These Boom Cards are also self-checking for immediate feedback: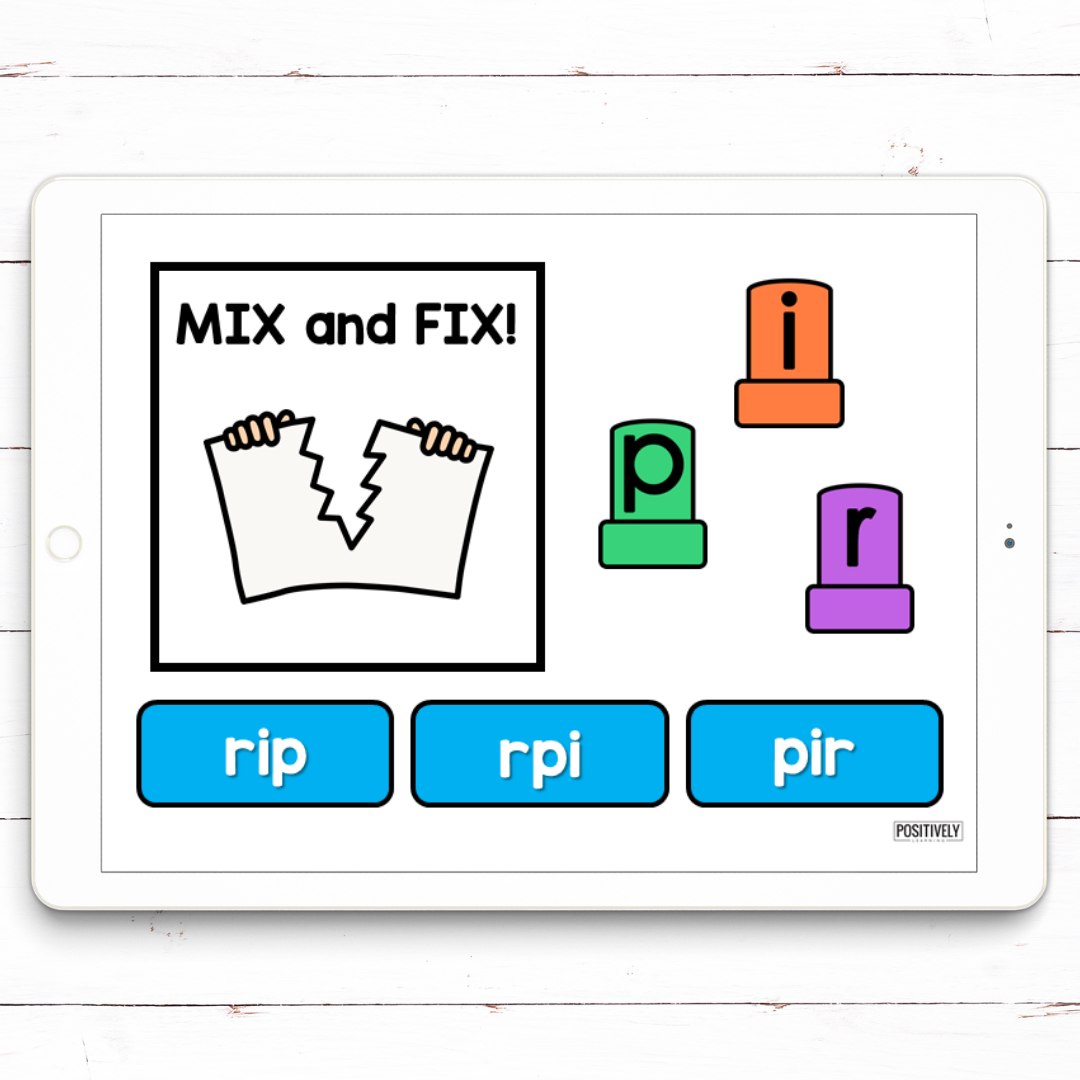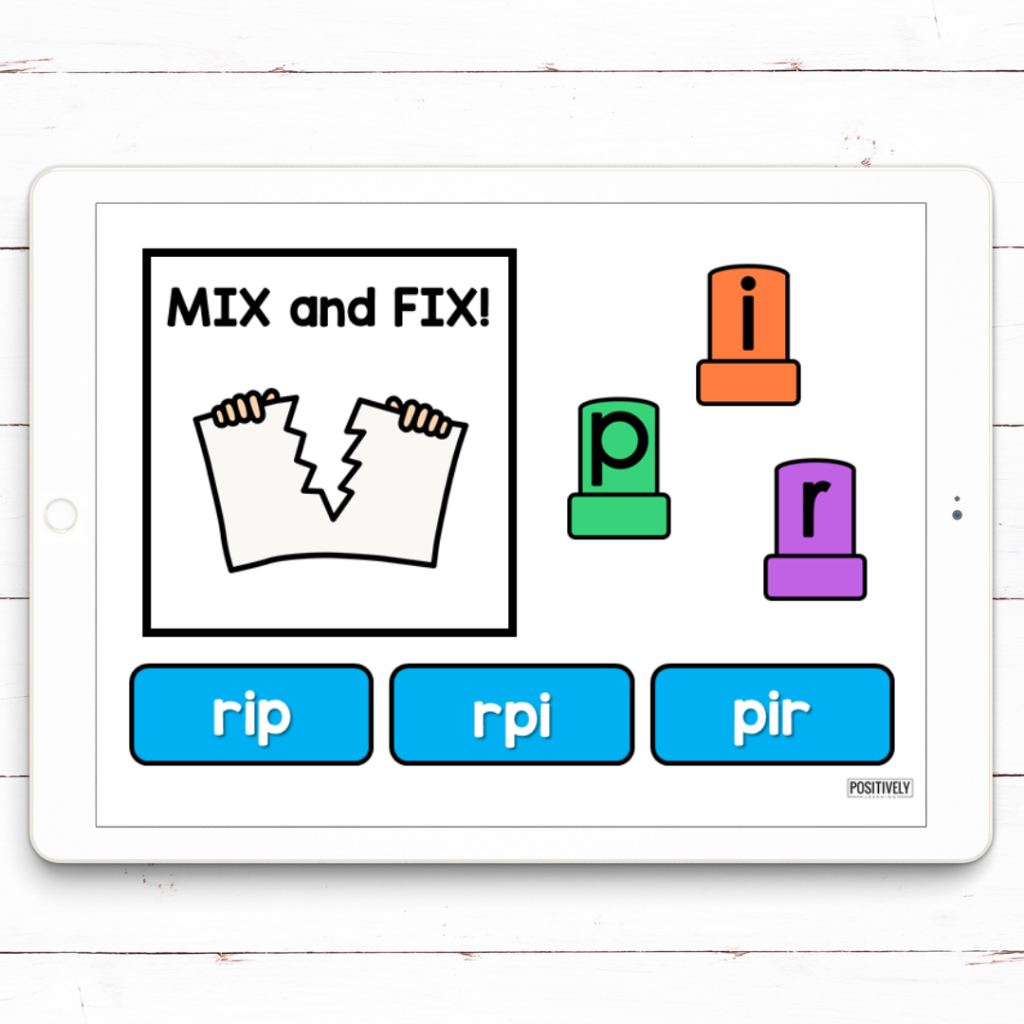 Here are FIVE reasons we LOVE these Mix and Fix CVC word work activities:

CVC Word Practice – decoding CVC words always seems to be one of the early literacy goals we work on in kindergarten and first grade. This means we are really focusing on these patterns for at least one school year.

Quantity – yes, this does seem similar to what you just read above, BUT this time I'm not just happy that students get so much practice… I'm thrilled that students "get it" and THEN have a chance to work on identifying and decoding CVC words independently.
Many times we work on reading 8-10 words and then we're "done." There are 90 task cards included in this collection! That's enough to become a true Mix and Fix rockstar!
Picture and Text Cues – students name the pictures, listen to the sounds, and then unscramble the letters to choose the correct word. All of these steps help build independence, plus good reading habits.
Here are some questions to ask if students need a bit more support:
Name the picture. Extra support – stretch out each sound.
What sound do you hear at the beginning/middle/end? Extra support – do you hear /r/ or /p/?
Choose the correct word – check your work by blending each sound in order. Extra support – use finger to track left to right under each letter.

Common Errors are included in the Boom Cards – no, I'm NOT trying to actually trick my students. These errors help me determine where to help – i.e.: if a student is consistently mixing up the initial and final sounds.

Digital Options for in-person and remote learning – Boom Cards makes it SO easy! I chose Boom Cards for my resource room for somewhat selfish reasons – my students loved them and were able to stay logged in (don't even ask – first grade login woes are a real thing!). I'm a fan of anything that limits distractions during our reading intervention time. Boom Cards can also be shared virtually and even printed to create centers!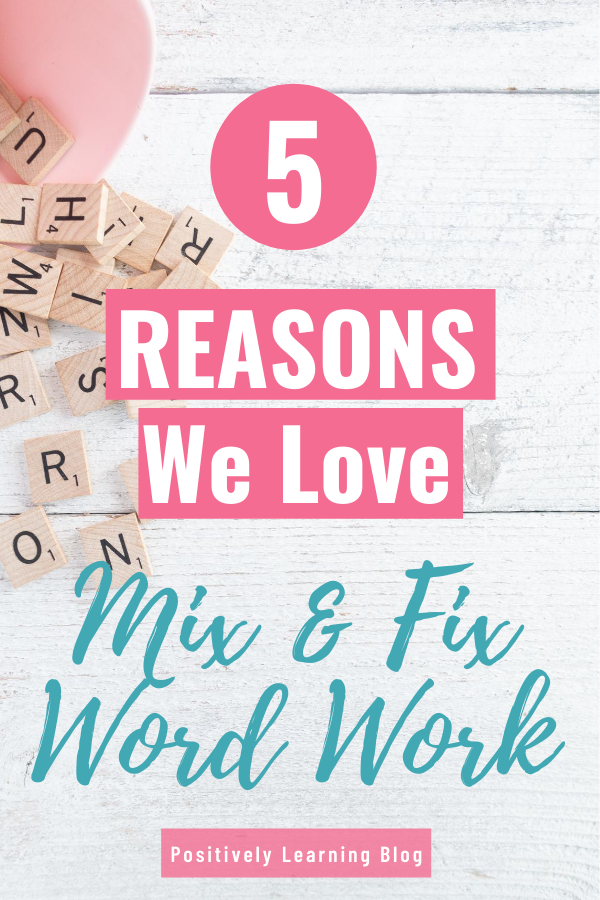 CVC words are the building blocks of foundational reading skills. It helps to have a variety of ways to instruct and practice decoding skills.
Check out our favorite literacy center activities: