On a scale of 1 to 10, how would you rate your current data collection system?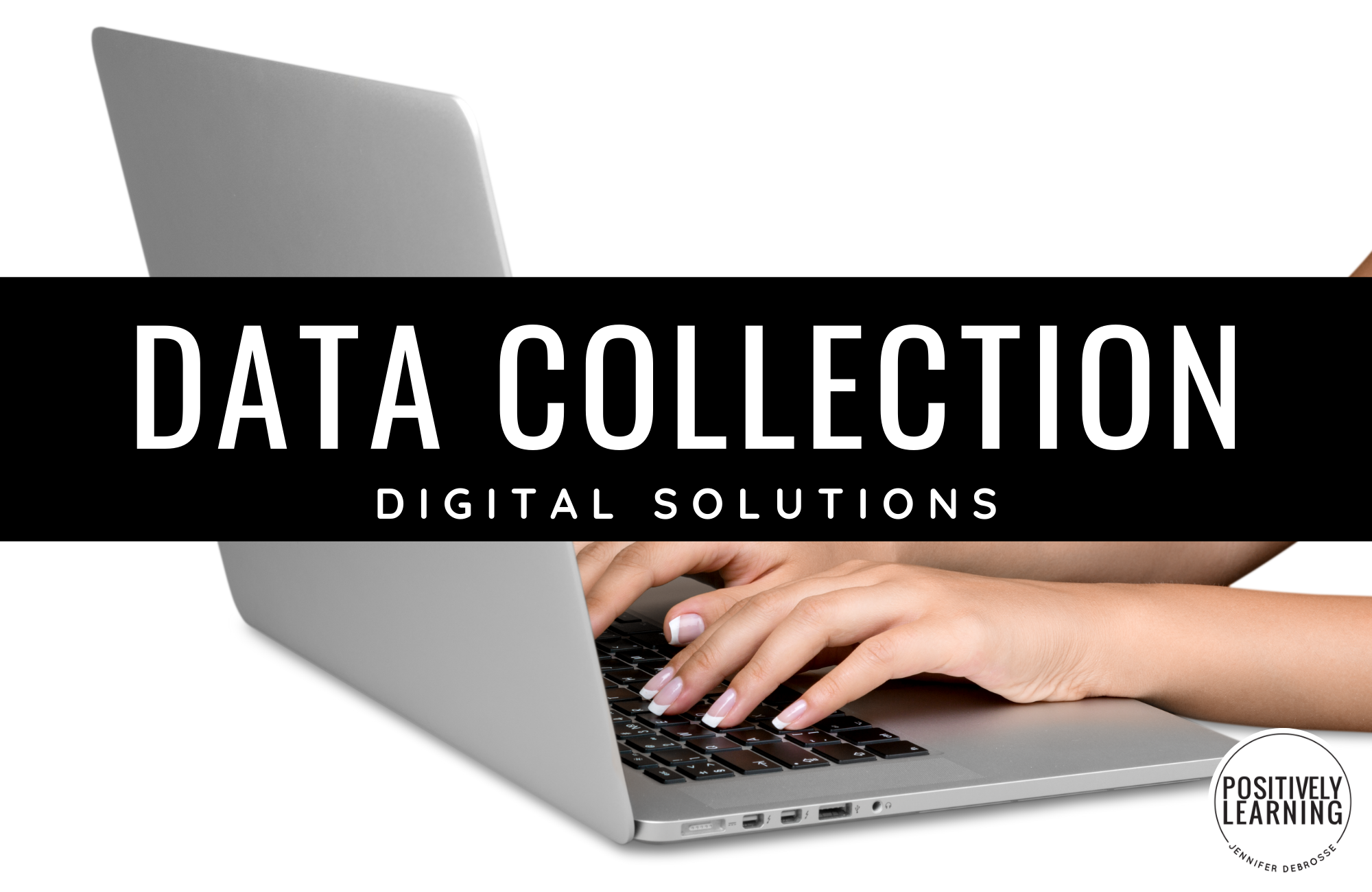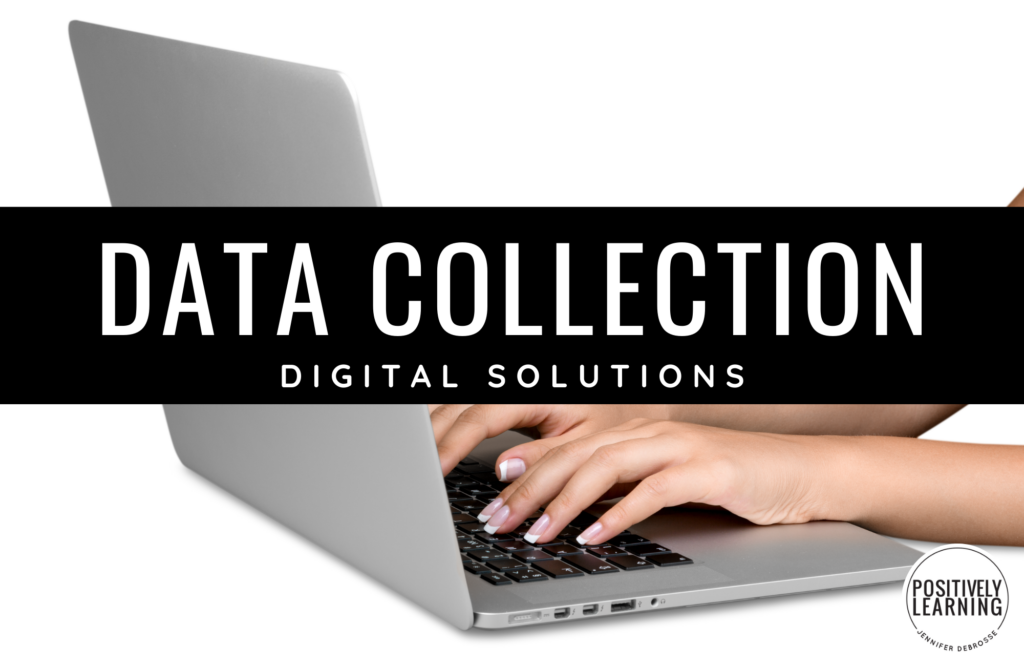 I truly think I've tried as many different systems as years of teaching!
You, too?
I was always searching for a better way with these two key factors in mind:
Authentic Data
Least Effort
That probably needs a bit of explaining…
Authentic Data – It's probably safe to conclude that we've all sat in a meeting or two analyzing data that we just didn't feel 100% about.
Maybe we knew our students could do much, MUCH more than what was represented. Or it might have even gone the other direction… the data seems a bit inflated and not exactly convincing (sorry, just being honest!).
"Least Effort" is all about timeliness:
The easier the system – the faster the data is collected.
The faster the data is collected – the quicker we can take action.
With the additional challenges of distance learning, I really wanted to find a data collection system that could keep the burden off families as much as possible while we still maintain our high expectations.
Progress Monitoring using Digital Task Cards
I created a series of early learning task cards that can collect data as we (student, family, or teacher) use them! Every slide records data by a simple "yes" or "no."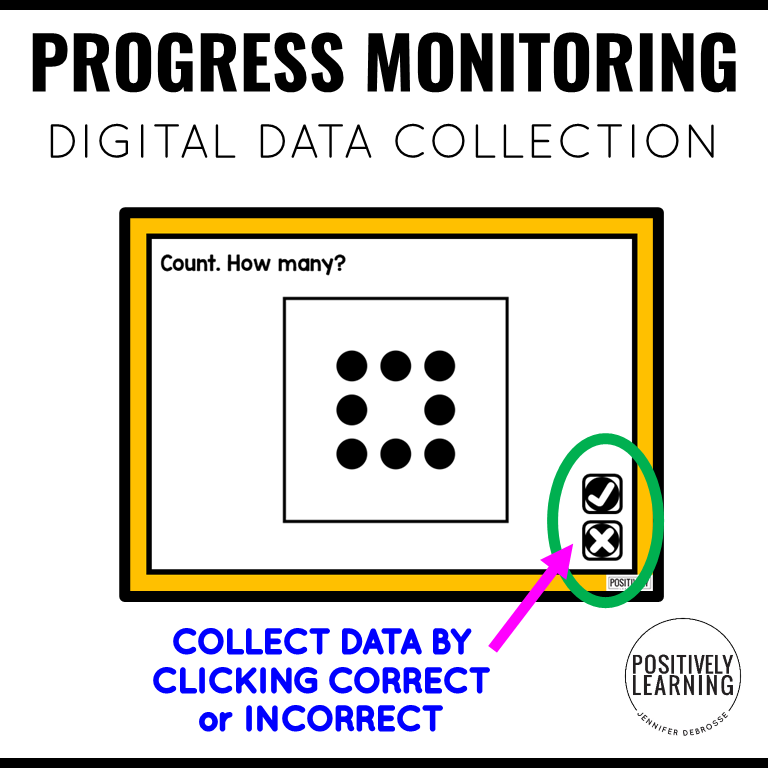 Data Collection – 13 Early Math Sets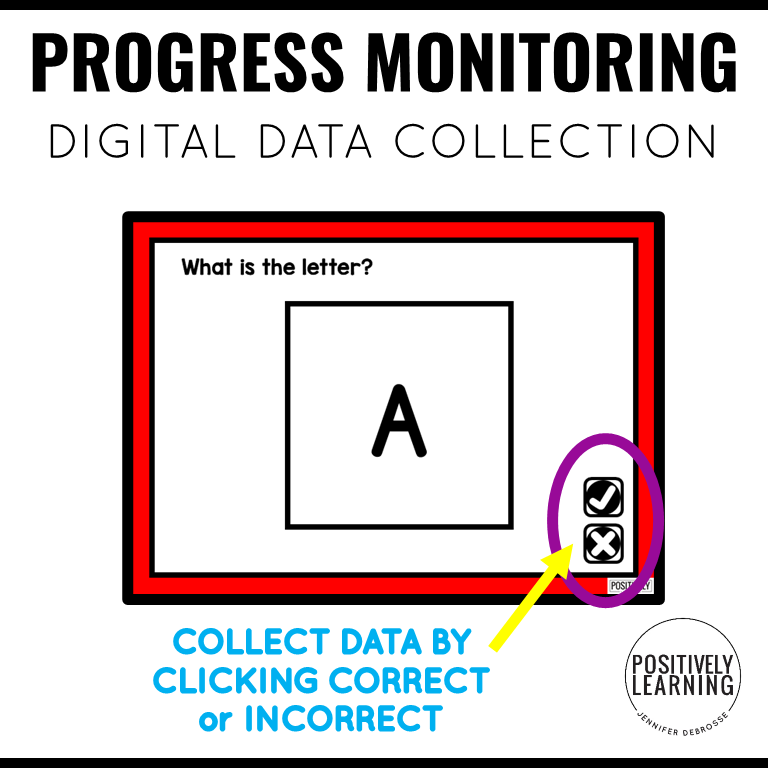 Data Collection – 13 Early Literacy Sets
These card are hosted on the Boom Learning platform, which collects the data as each set is completed.
Here's also a free progress monitoring checklist that corresponds with the task cards. These pages provide a summary overview of progress: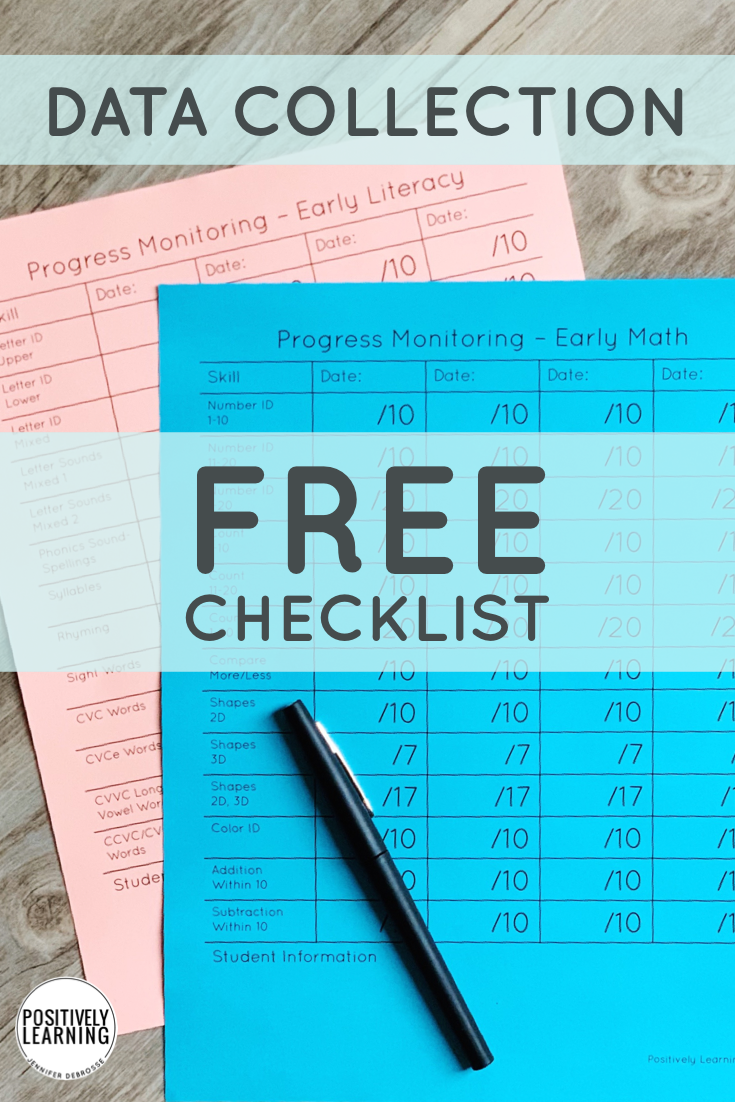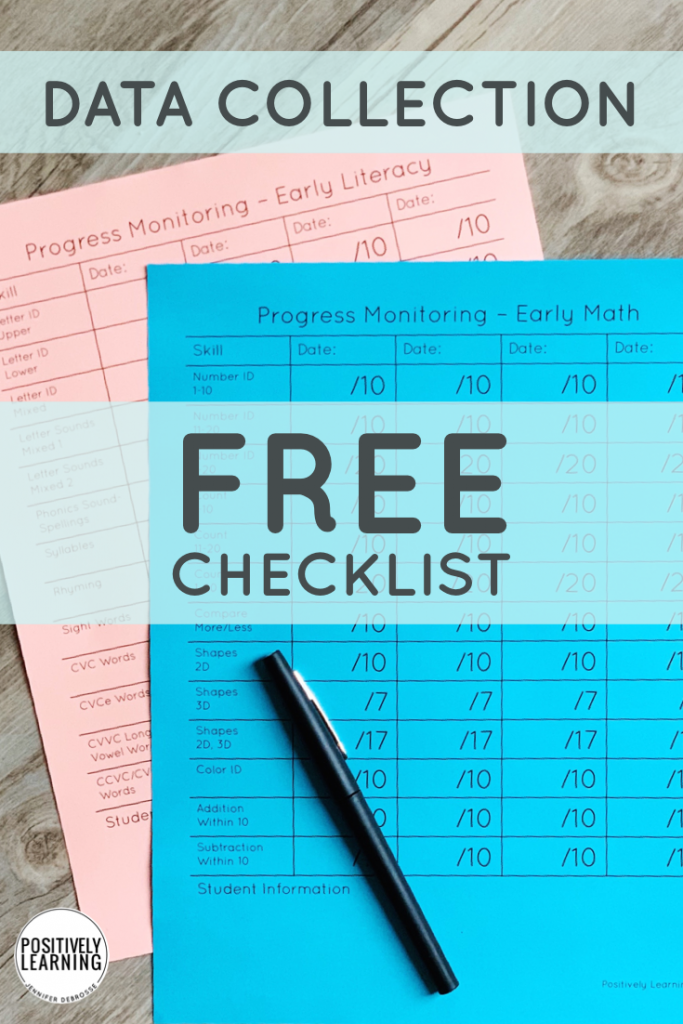 Who's ready to go digital?