Movement games in the classroom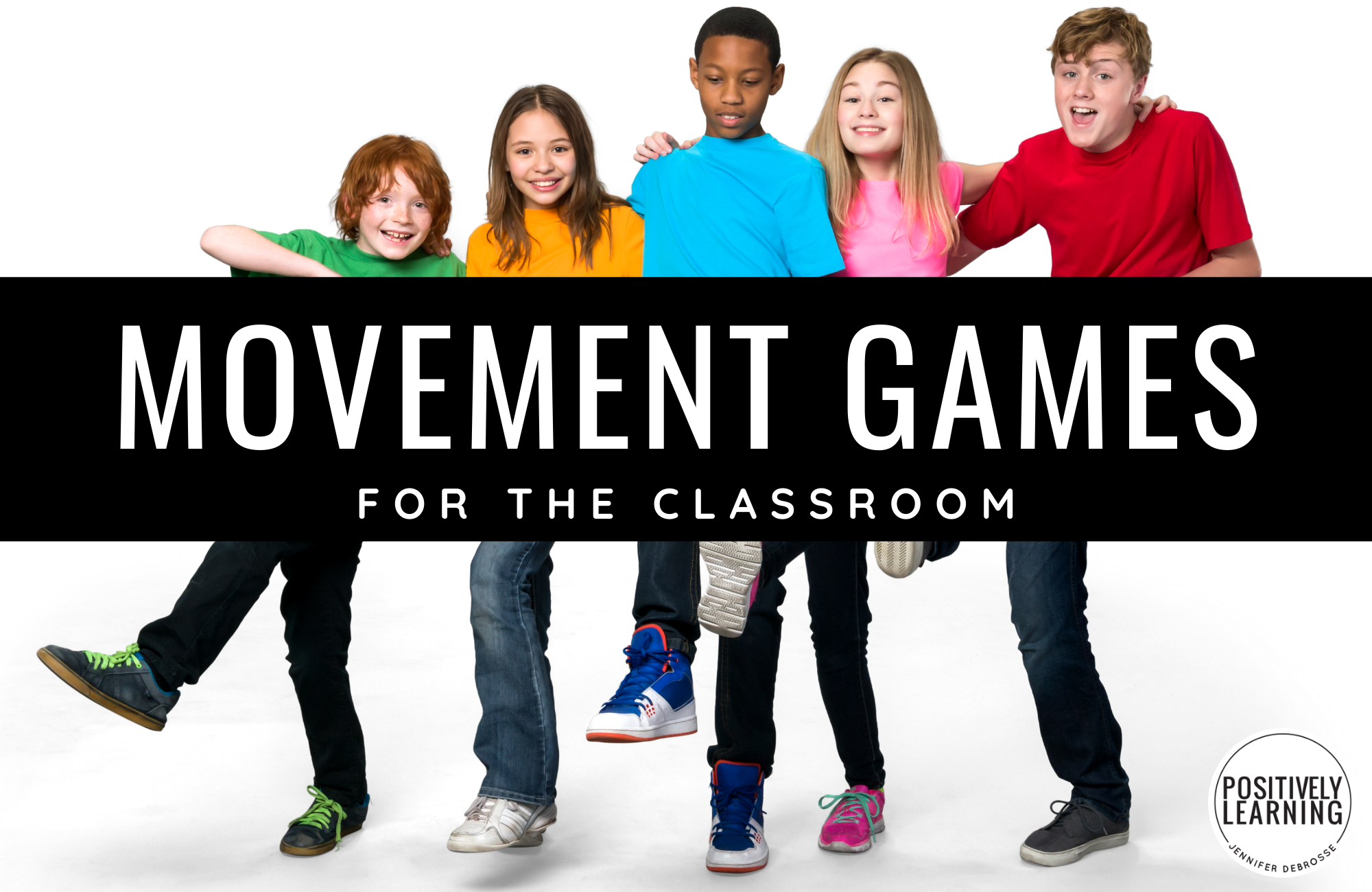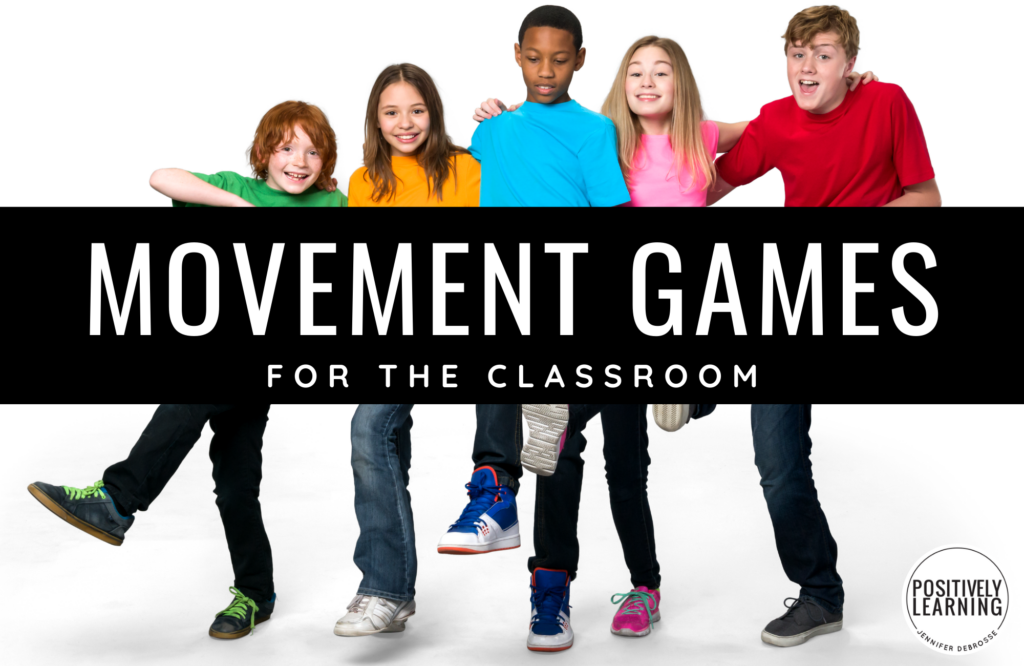 Classroom movement games are a quick and FUN way to add little pockets of spiral review throughout our learning day.
My joyful first graders were always VERY good at reminding me when it's time to move. Sound familiar?
We had nice long content blocks for our reading intervention groups – sometimes up to 90 minutes! While I welcomed the extra learning time, I also knew research supports taking short "brain breaks" every 15-20 minutes.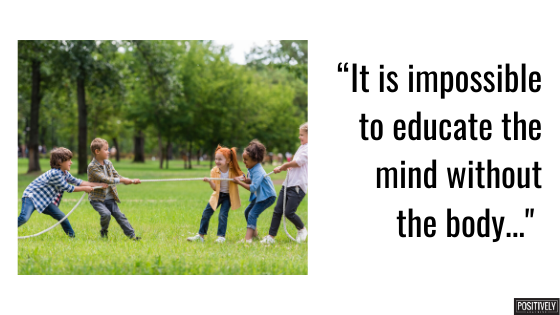 But who needs to read that research? A quick glance in my classroom would have confirmed that my students needed to get up and MOVE!
I'm sharing some of our favorite movement games.
Here's a list of just a few childhood games to try in the classroom (or learning at home). A few of these may bring back some memories: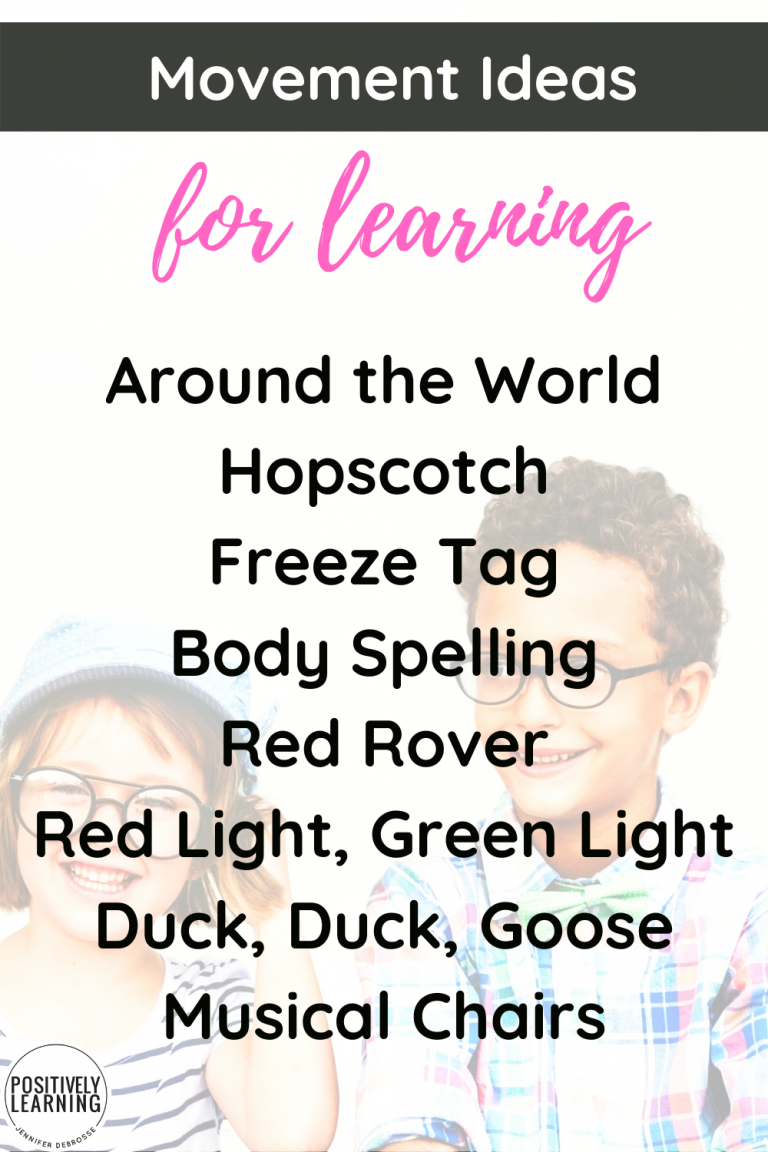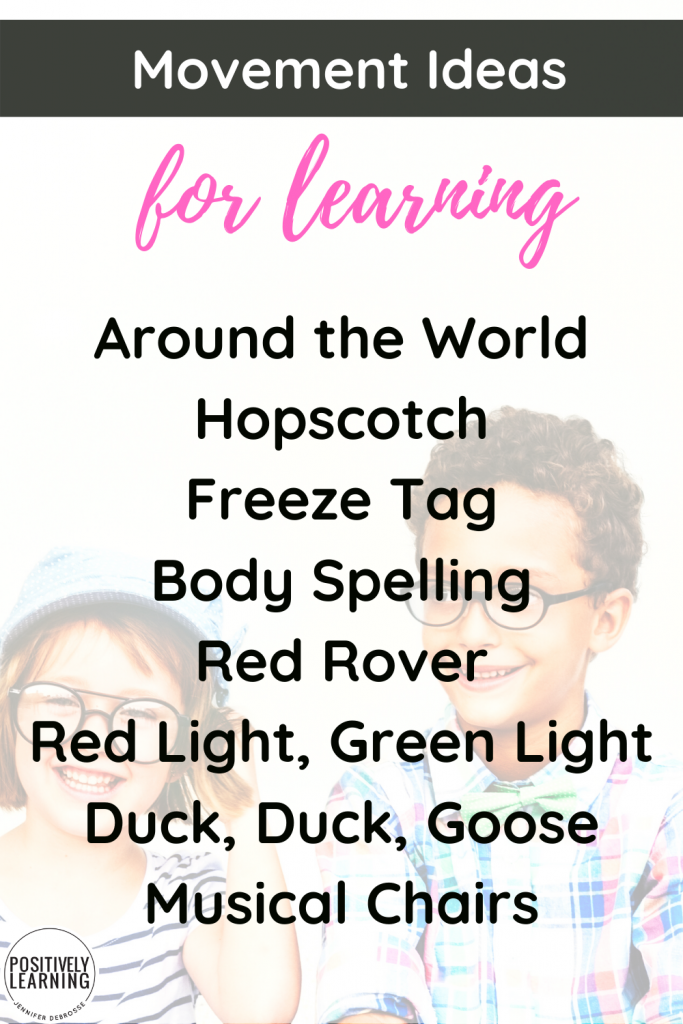 Of course, there are many factors that will help decide which game is appropriate for learning: space, time, gross motor skills, and social maturity, The most important criteria I used when selecting classroom games for learning was the level of success my students could experience.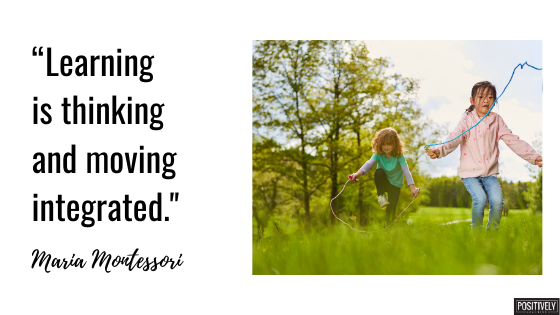 I began adding quick games throughout the content block as a chance to combat the wiggles, but there were also extra benefits from taking these quick "movement energizers" (brain breaks):
Gross Motor Development
Coordination (eye-hand, eye-foot)
Social Skills
Following Directions
Spatial Awareness
Retention of Skills (improved blood flow to brain)
That's a long list of extra benefits!
If you're on board and ready to begin adding content to movement games, here's one more piece of important advice I learned through experience:
Choose skills your students have already demonstrated mastery (approximately 80% or higher) with.
Movement games provides an opportunity to incorporate spiral review
In my classroom, this meant we were playing games while reviewing the alphabet, letter sounds, sight words, decoding CVC words, and CVCe (Silent E words).
I created sets of game cards that included several different skills. Using these sets, it's easy to mix and match (differentiate) to provide spiral review at the appropriate level.
Movement Game Ideas for Your Classroom
Are you ready to turn that extra energy into learning?
Here are some of our favorites targeting early literacy skills: