Around the world, around the world… are you singing it with me?)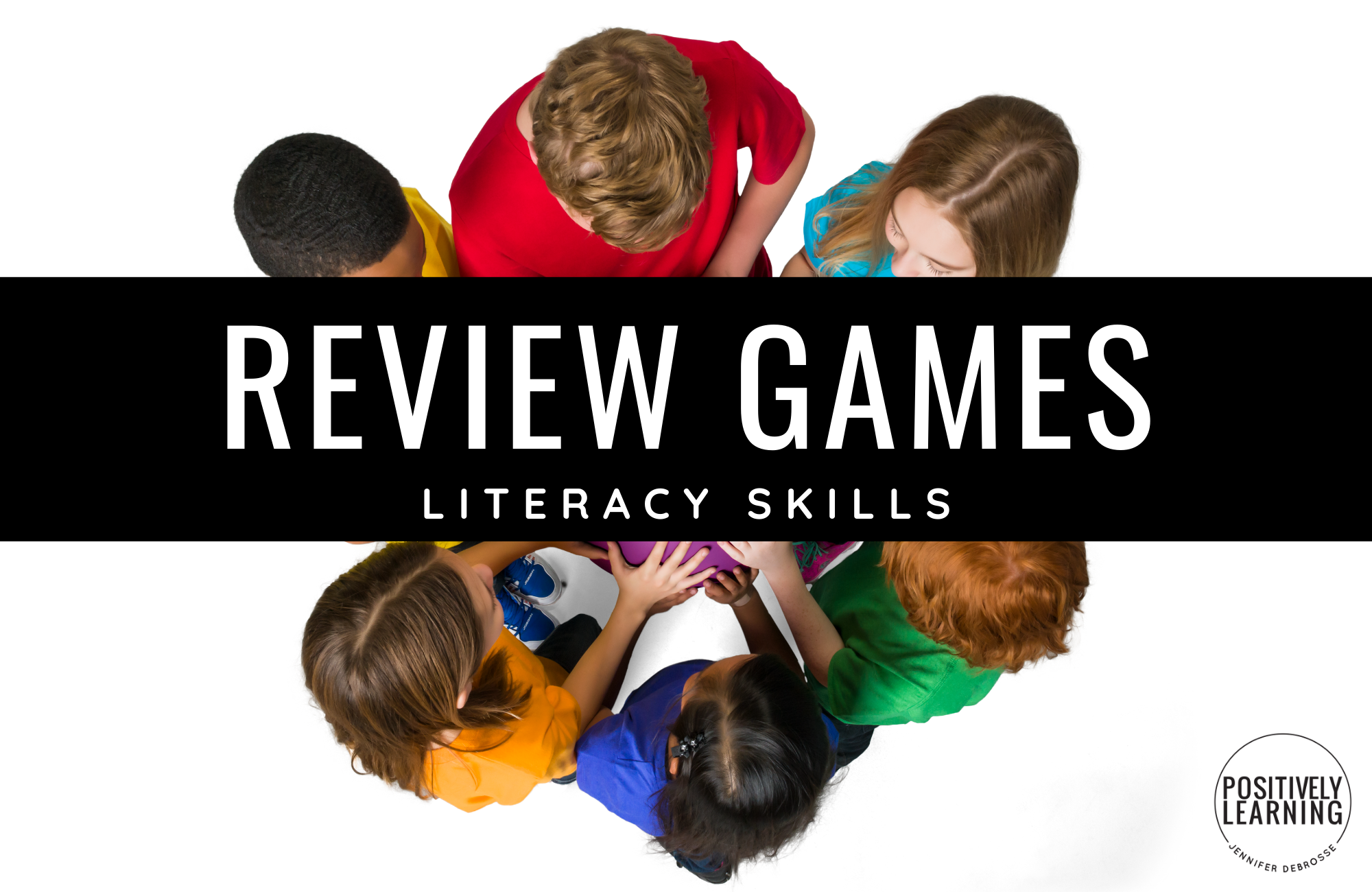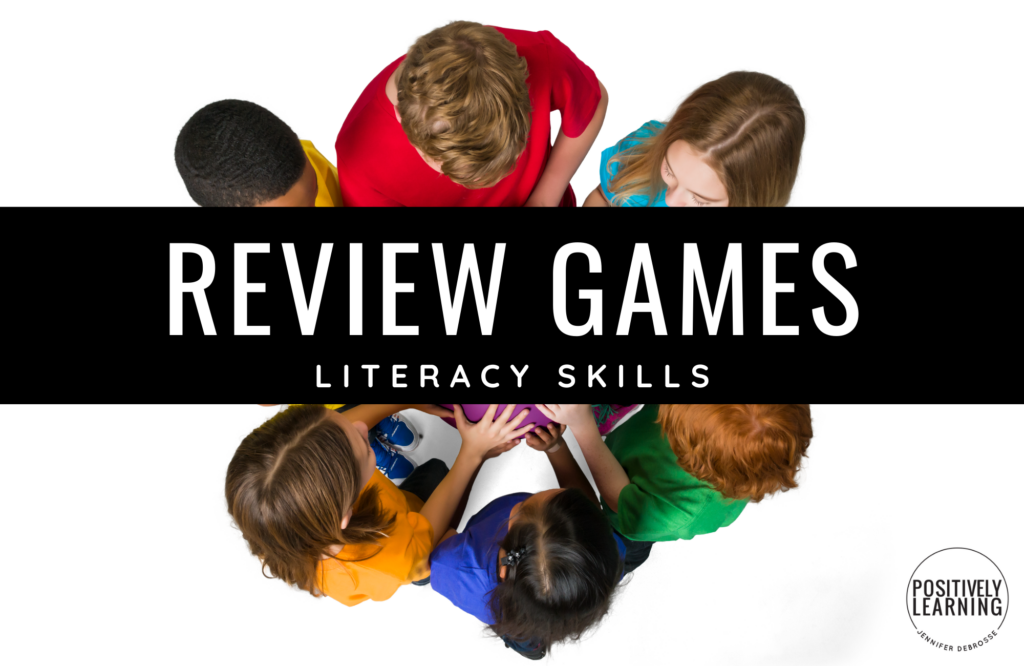 Did you play Around the World when you were young?
We sure did, and to be completely honest, I remember it being all sorts of COMPETITIVE in those early days. It may have had something to do with multiplication facts, but I've also sort of blocked the whole thing out!
Around the World was a HUGE hit with my students, but I made sure there were a few guidelines so we could all enjoy the learning experience and gain valuable learning.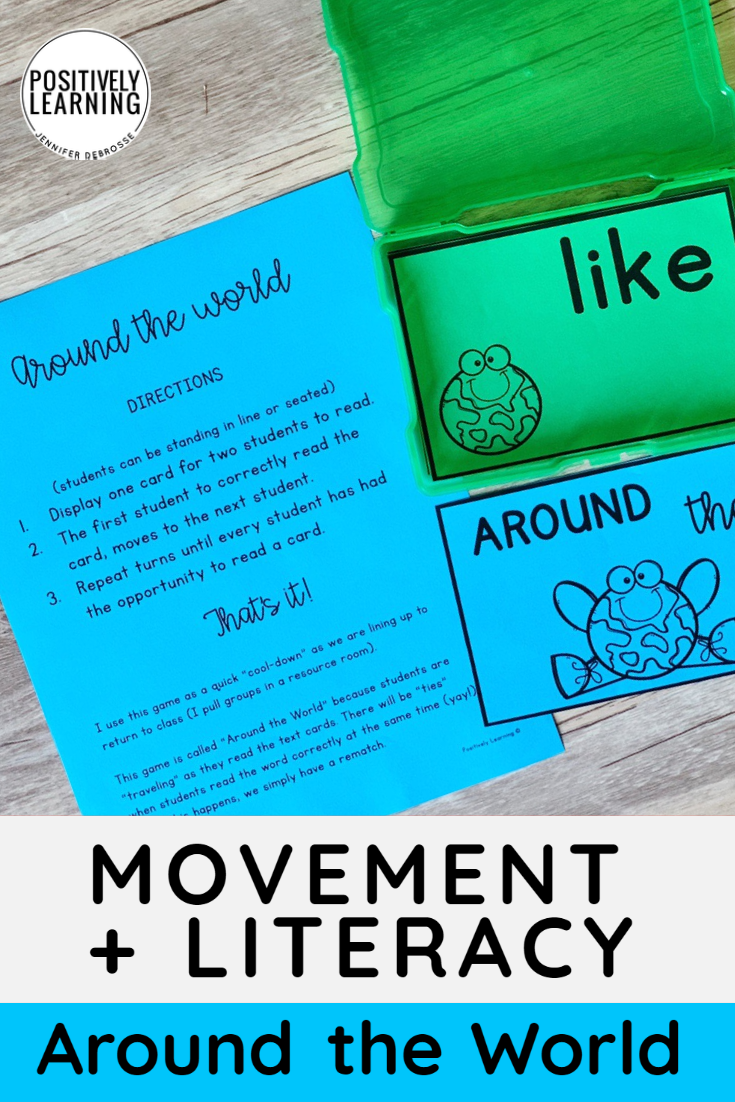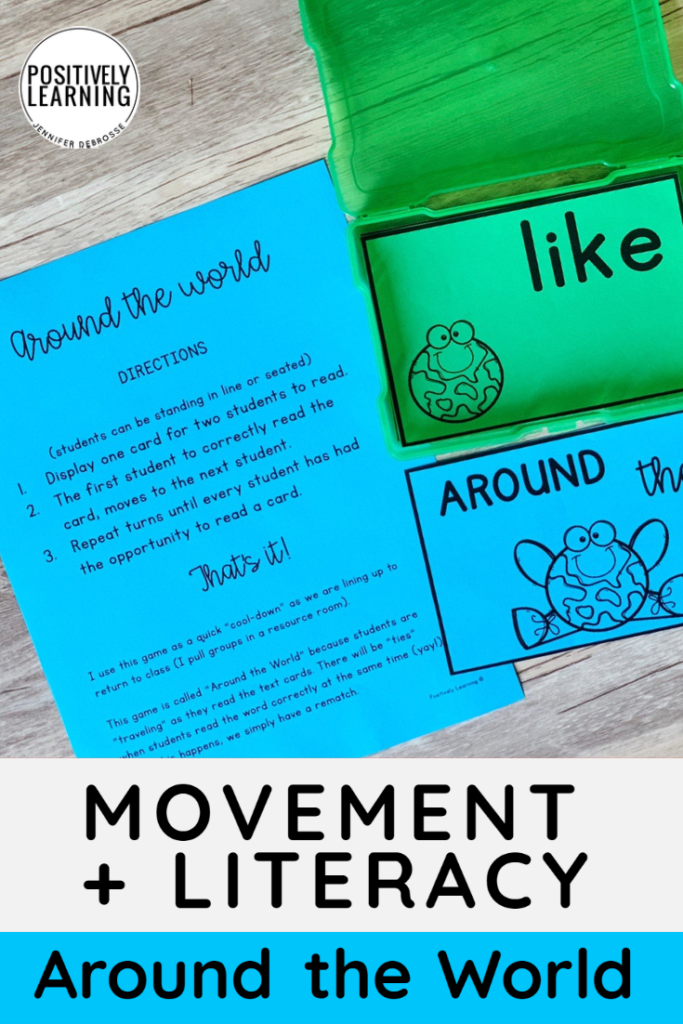 Around the World is a wonderful game for to use during transitions, AND a quick check for understanding (performance assessment!).
I use these cards, but ANY cards will work to play a quick round…math facts, vocabulary, or any recall facts: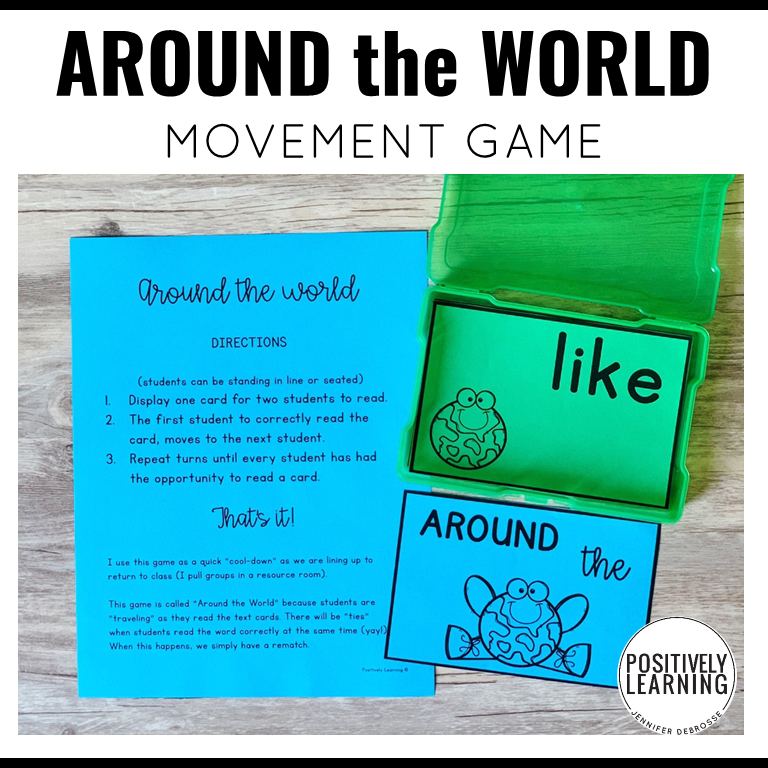 The cards include the following skills for my small reading intervention groups:
Alphabet – uppercase/lowercase
Phonics "Chunks" – those phonics sound-spellings with two or more letters, like the digraph "ch" and initial blend "br"
Sight Words – "Tricky Words" aligned with CKLA Kindergarten and 1st grade list
Please note: the sight word set (48 words) is already included in my CKLA BUNDLE for 1st grade.
Around the World Game Directions
Simply line up your students to face the cards (I'm holding the set).
Select two students standing next to each other and display one card.
The first student to correctly identify the card "travels" to the next student in line.
The game repeats until all students have had one opportunity to have a turn.
"Around the World" refers to traveling down the line if a student "wins" multiple turns!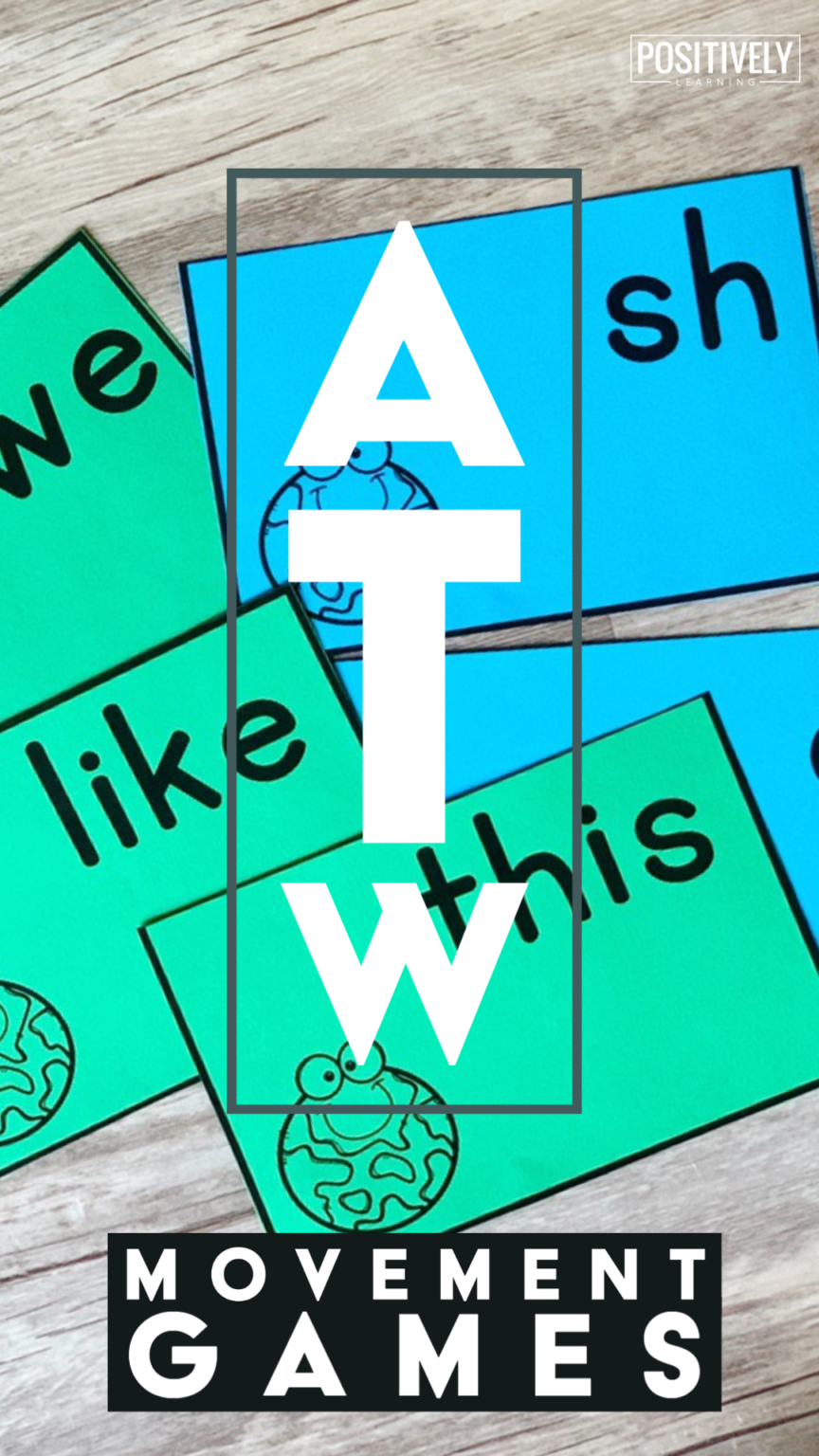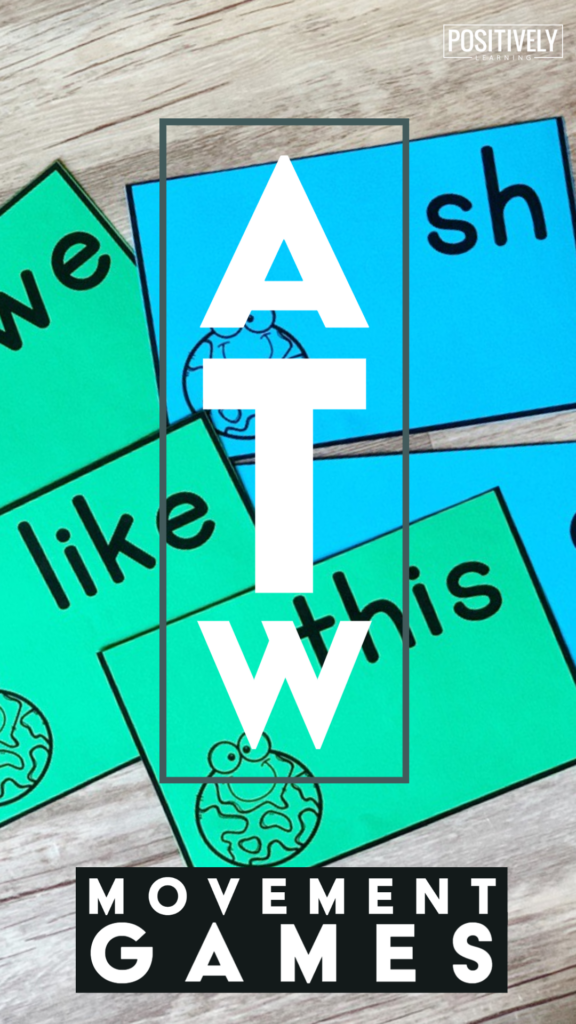 That's it! Quick and simple, but SO fun!
Looking for more classroom movement games?
Click HERE to check out more favorites!