Around the world, around the world…
(are you singing it with me?)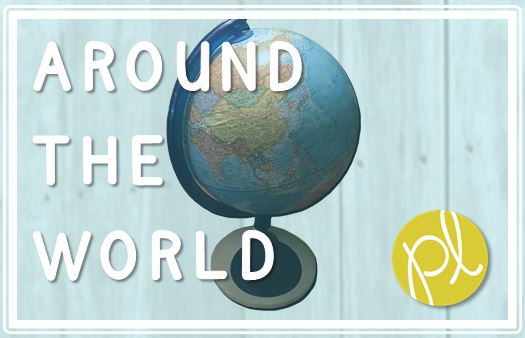 This blogpost wraps up my series on Movement Games for the classroom!
I've had a blast sharing the active games my students enjoy in our reading intervention space.
I hope you've been able to catch my Facebook Live: Wake-Up Wednesdays to hear more about each game.  I hop on every Wednesday at 6:00 am for a QUICK and easy tip or activity to use ASAP with your students.  If you don't have to be at work as early as I do (lucky!), you can always visit my Positively Learning page for the replay.
This week, I'm sharing a favorite: Around the World.
It's a wonderful game for transitions AND a quick check for understanding (performance assessment!).
I use these cards, but ANY cards will work to play a quick round…math facts, vocabulary, or any recall facts: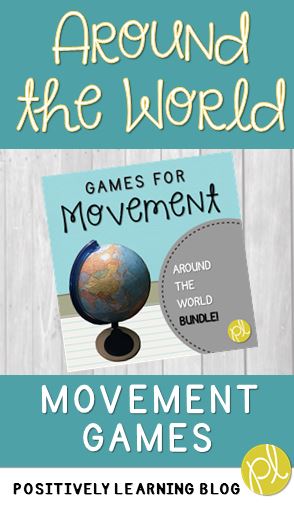 The cards include the following skills for my small groups:
Alphabet
Phonics "Chunks"
Sight Words ("Tricky Words" aligned with CKLA Kindergarten and 1st grade list)
Please note: the sight word set (48 words) is already included in my CKLA BUNDLE for 1st grade.
If you're using another set, I highly recommend the 4 x 6″ (photo storage size) or larger for visibility.
Around the World Game Directions:
Simply line up your students to face the cards (I'm holding the set).
Select two students standing next to each other and display one card.
The first student to correctly identify the card "travels" to the next student in line.
The game repeats until all students have had one opportunity to have a turn.
"Around the World" refers to traveling down the line if a student "wins" multiple turns!
That's it! Quick and simple, but SO fun for my first graders.
I'd love to hear your ideas! Please leave a comment here or catch the Facebook Live!
Be sure to also grab my latest quote from my Positively Learning YouTube weekly teacher vlog:
Hurry! I switch out the free motivational quote every Sunday morning!