A week of learning with The Mitten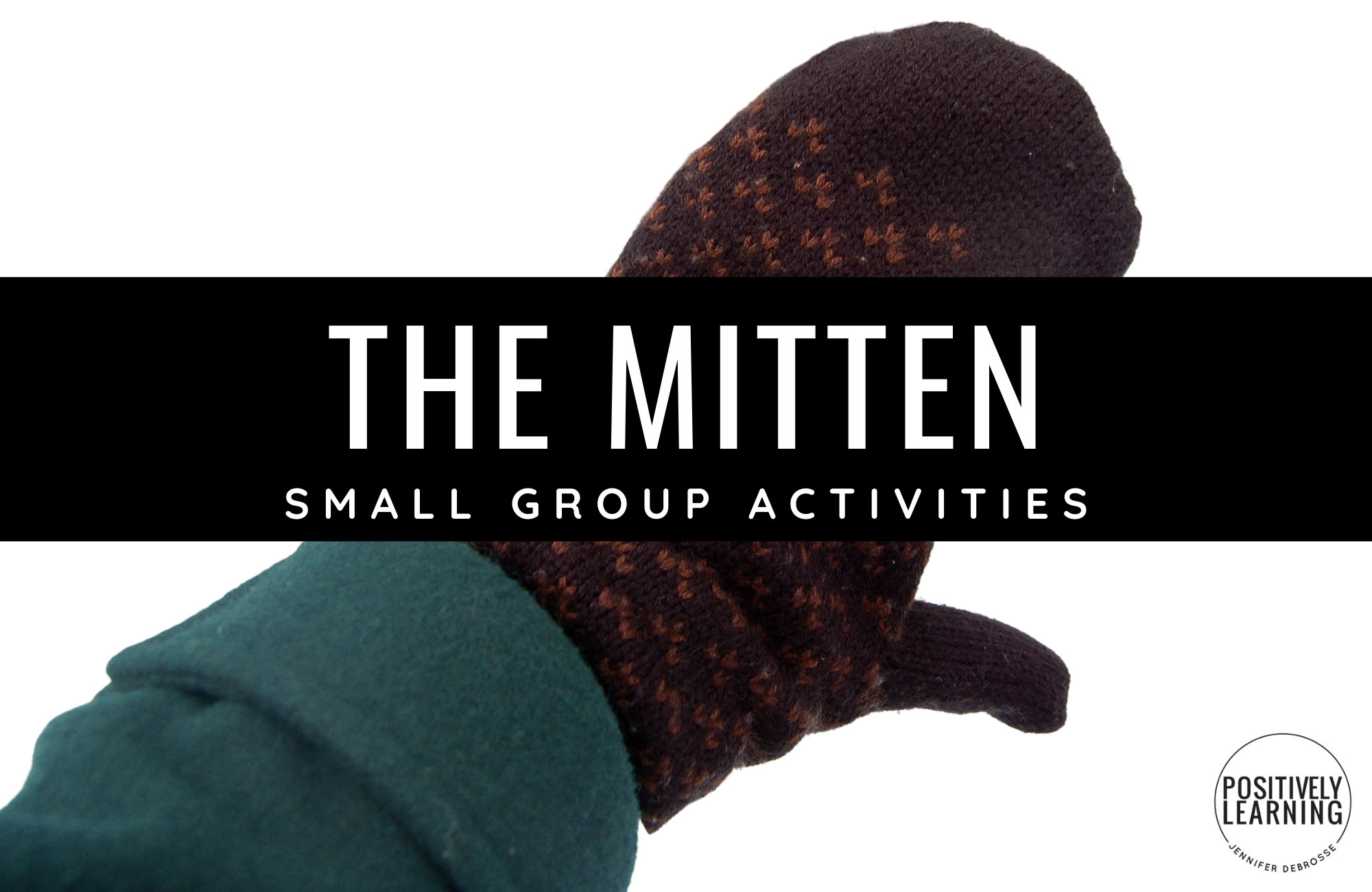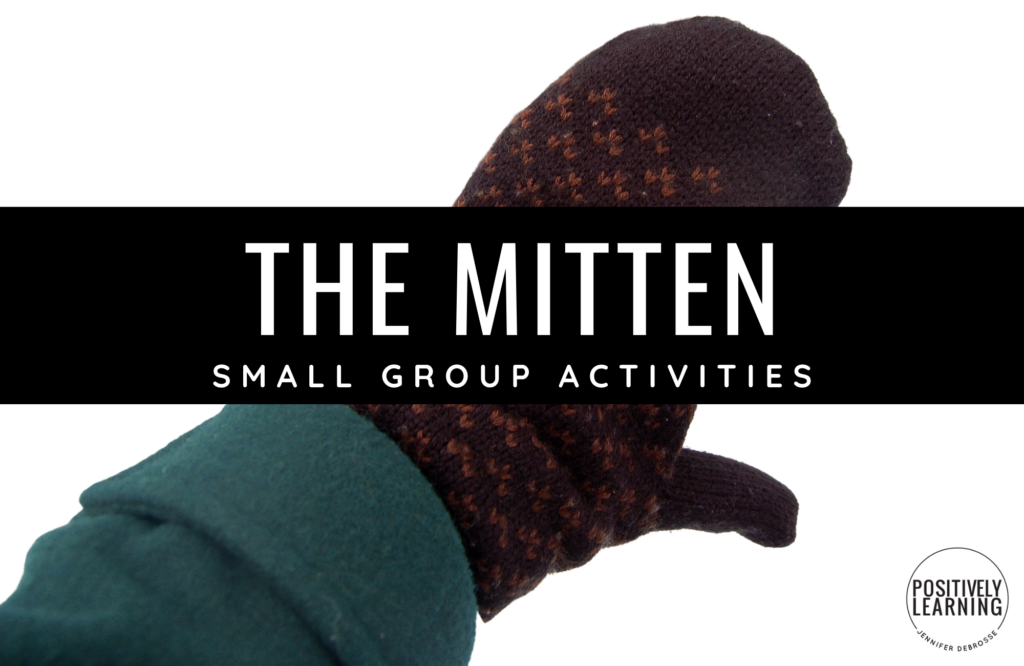 This week in Guided Reading, we explored The Mitten from Reading A-Z (Level D). It was really effective and I can't wait to share the highlights!
MONDAY – Read aloud The Mitten by Jan Brett
We kicked off our winter week with a read aloud. There are MANY versions of this folktale, so don't worry if you don't have access to Jan Brett's story.
TUESDAY – Re-read and ask/answer questions
High quality read alouds are rarely just read once through in my classroom. If you've been hesitant to spend time rereading, please trust me and try it!
Here's why I incorporate rereading picture books:
Increased understanding of story vocabulary and elements
Higher level of student participation (my personal favorite!)
Student engagement using turn and talks – in my experience, my students are feeling more confident after rereading and more willing to take risks in sharing their thoughts about the text
Enjoyment – that's reason enough!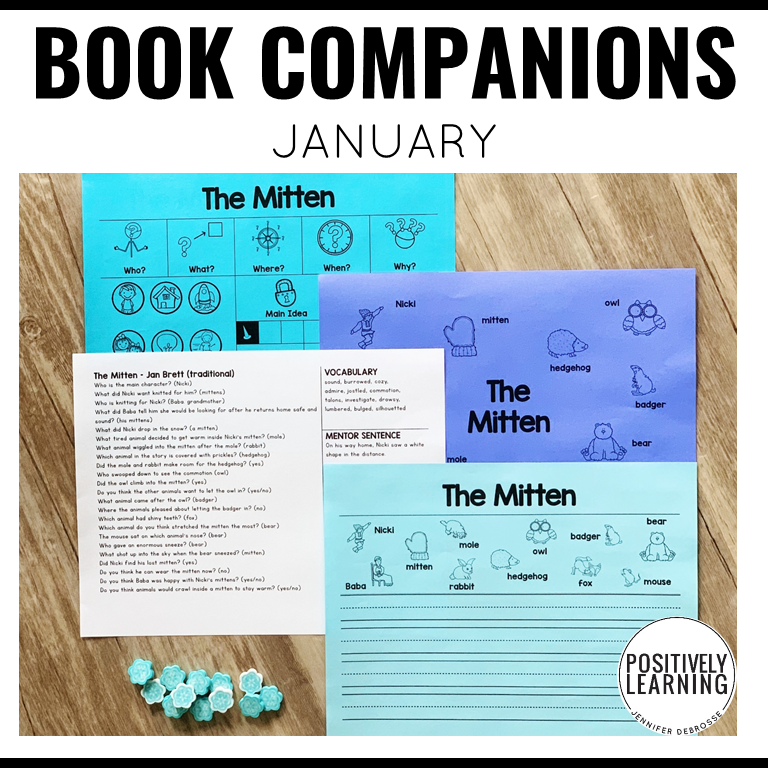 In small groups, we used these visual support pages to retell important events from the story. Jan Brett's The Mitten is included in my January Book Companions. Pick and choose from the following activities:
Answer WH questions (teacher's list included) with visual supports
Writing – using visual word bank and/or mentor sentence
Retell key story elements (visual cues)
Story vocabulary (picture/text)
WEDNESDAY – Introducing The Mitten leveled text
Reading A-Z has a Level D reader for The Mitten and it's "just right" for students in my small Guided Reading groups: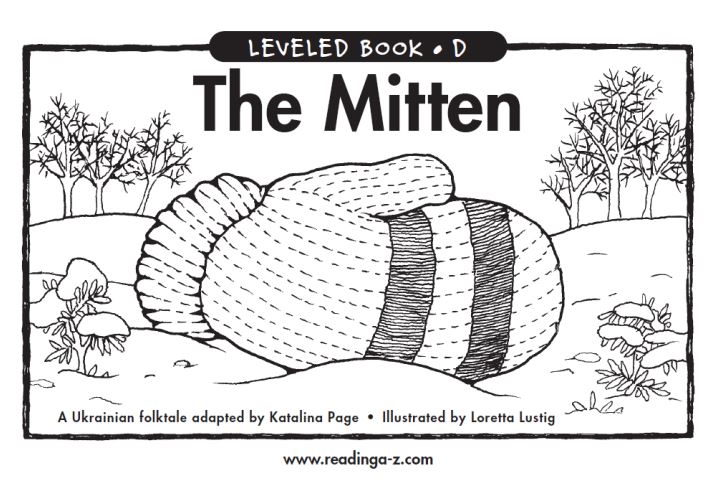 THURSDAY – Writing and responding to the text
This day is all about DIFFERENTIATION! Students are interacting with The Mitten using writing activities (free writing response here and from January Book Companions). Students may also be involved in rereading…whether reading the picture book with a buddy or looking for words we know in the leveled text.
We also added in winter word banks to use during our Work on Writing centers: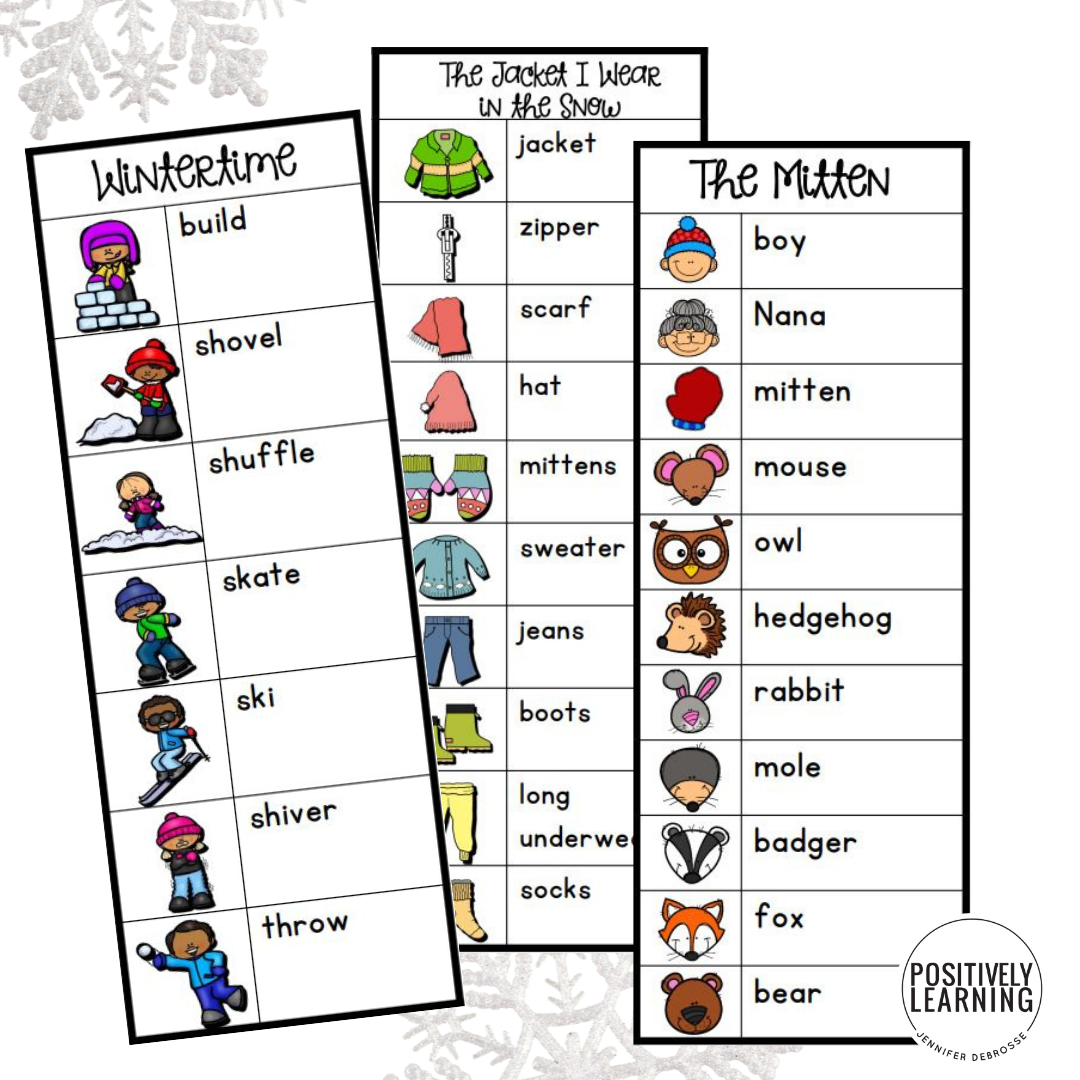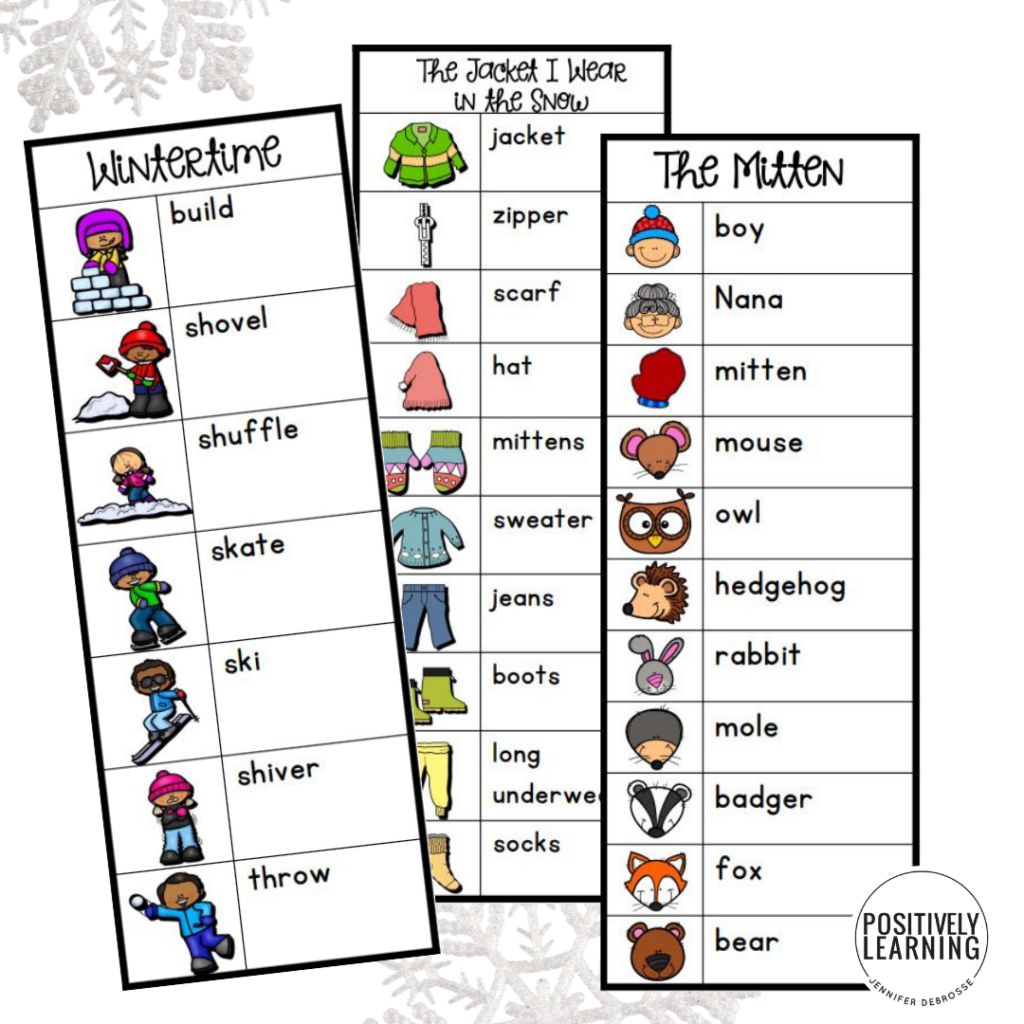 FRIDAY – Wrapping up The Mitten
I know, I know…you may think we're getting tired of The Mitten, but that's the magic of first grade – confidence SOARS with familiarity.
Friday is a wrap up day and looks very similar to Thursday – differentiating all the writing activities (with the addition of editing(. We also snuck in some conferencing with students during independent reading.
I hope this weekly overview was helpful. Please feel free to adjust days and activities to match what your students need.
The Mitten – Student Resources