It's important for our students to stay organized and efficient when completing independent work. This free student checklist can help!
We all want our students to be successful working independently, but completing work can be a challenge for students, especially when they are first starting out.
Here are a few tips to help your students succeed when they're working on their own.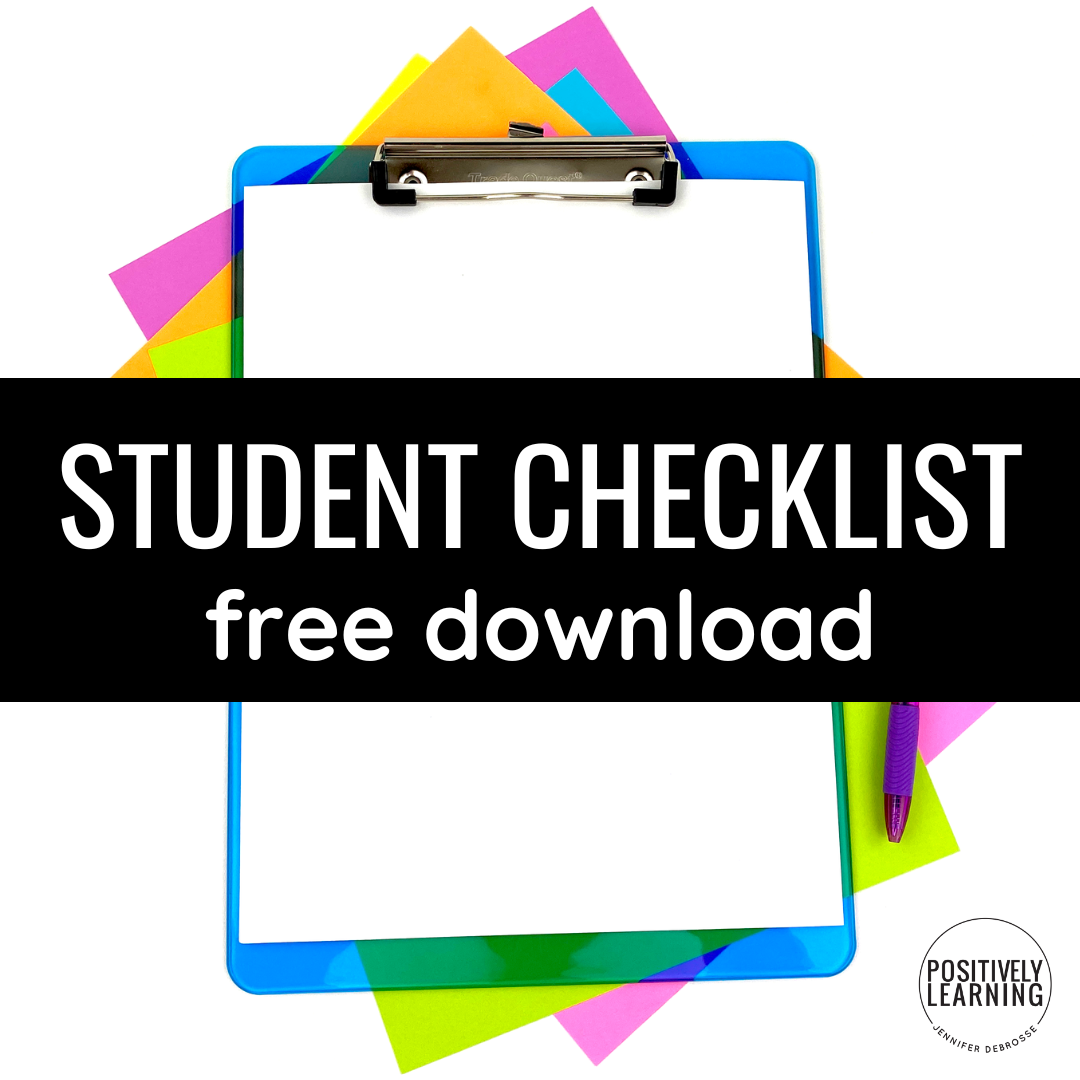 The number one thing that you can do to help your students be successful when they're on their own is provide them with clear expectations for what they actually need to do. It might sound simple, but it's often the most difficult part!
On one hand, if we're there telling them what to do – how is that independent?
But not sharing expectations isn't helping anyone either…
An easy solution is to provide an independent work checklist.
This checklist can be differentiated depending on whether you're using it with elementary students, non-readers, or any special circumstance. Individual students may benefit from a combination of work completion steps and visuals to support key points.
Here's a example for supporting all students during independent practice using task boxes:
Notice how SIMPLE this checklist is. This is SO IMPORTANT – could it have more embellishment, such as additional details and cute graphics? Absolutely, however the goal is to empower students to take control of their own actions when completing the task at hand. In this case, less is more.
Independent Work – Practice Makes Perfect
The next step when incorporating a student checklist, is to make sure there's time for students to PRACTICE using this great tool. This may look like introducing the tool and role-playing how to problem-solve. Don't forget to role play both examples and non-examples (a surefire way to encourage student engagement!).
During this guided practice time, students may also receive specific feedback on their progress. This period of direct instruction can help them identify areas they may need to continue working on. It's also a time to CELEBRATE success – what a wonderful way to increase student motivation!
By following these steps, students will be well on their way to completing work independently.
If you'd like even more ideas on how to increase student independence, especially during center rotations, be sure to attend this FREE training. The quick workshop provides more background information on how I made this student checklist work in our special education resource room.
If you would like to add this student checklist to your task box class time, click below to grab your own copy!
FREE STUDENT CHECKLIST
Thanks for reading!