There REALLY needs to be an undergrad course for Special Education acronyms and terms. I'd love to know how this trend even started – there are SO many!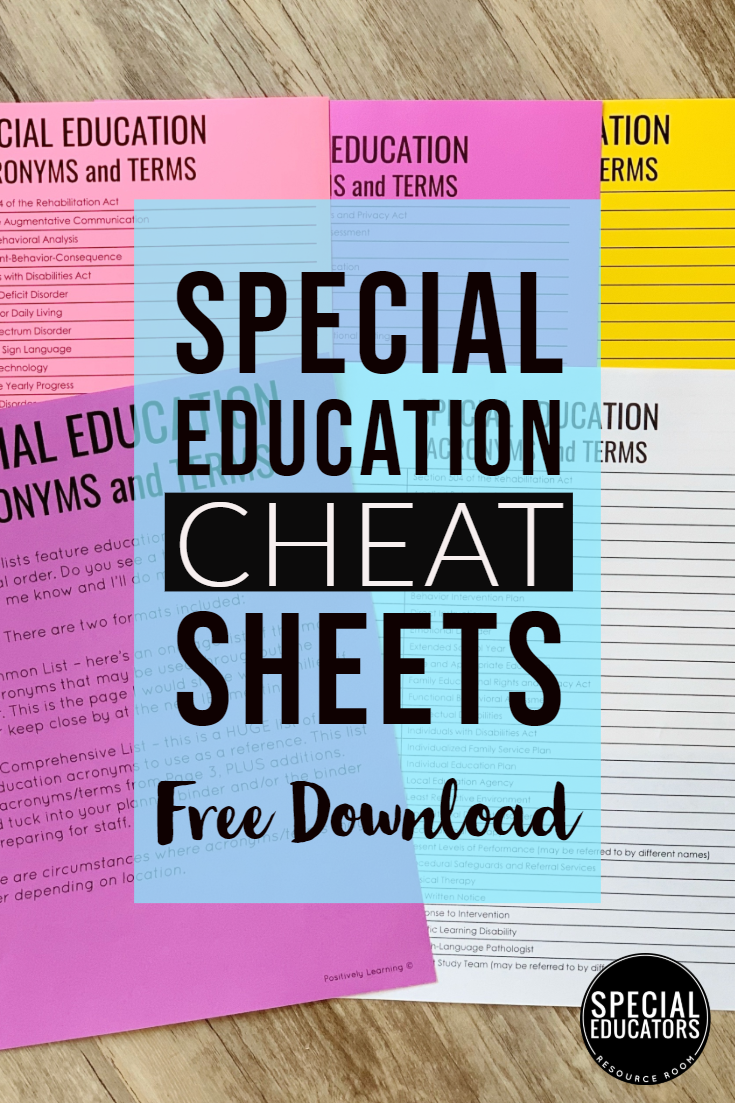 Special Education Acronyms and Terms
When I first began teaching, I started to create my own notes…adding terms here and there as they came up in IEP meetings.
Can you imagine all the sticky notes?
Next, I entered the stage in my career when I started USING all those acronyms – did I sound more official tossing around PSRS and PWN?
My guess is no.
Finally I arrived at the point when I was mentoring other special educators and after more conversations with teachers and families, I realized how intimidating it can be when we are sitting around the IEP meeting table and speaking in code.
I decided to create a cheat sheet…well, actually two!
Special Education Acronyms – Just the Facts
In this free download, you'll see an "one-pager" – a priority list of terms that are most commonly used. This is the perfect page to print and slip into your IEP binder or paraprofessional training manual.
Special Education Acronyms – Mega List
You will also see additional pages that includes WAY more terms than you will use in one school year. This will be helpful to keep on hand for conferences, training, and meetings. There's even room to add more terms (if you can imagine that!).
The acronyms cheat sheet is inside the free resource library – click below to get access!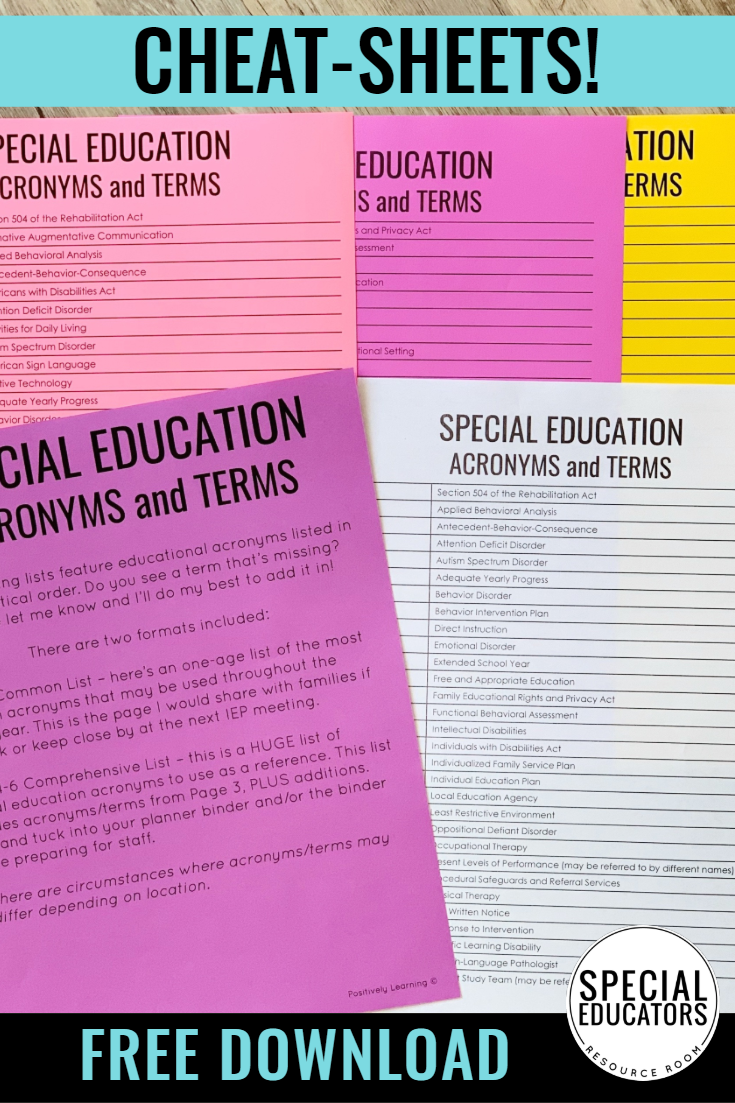 This helpful cheat sheet and MANY others are included in Special Educators Resource Room. Learn more about accessing all these organization tools HERE!