Have SNOW much fun with these snowman word work crafts!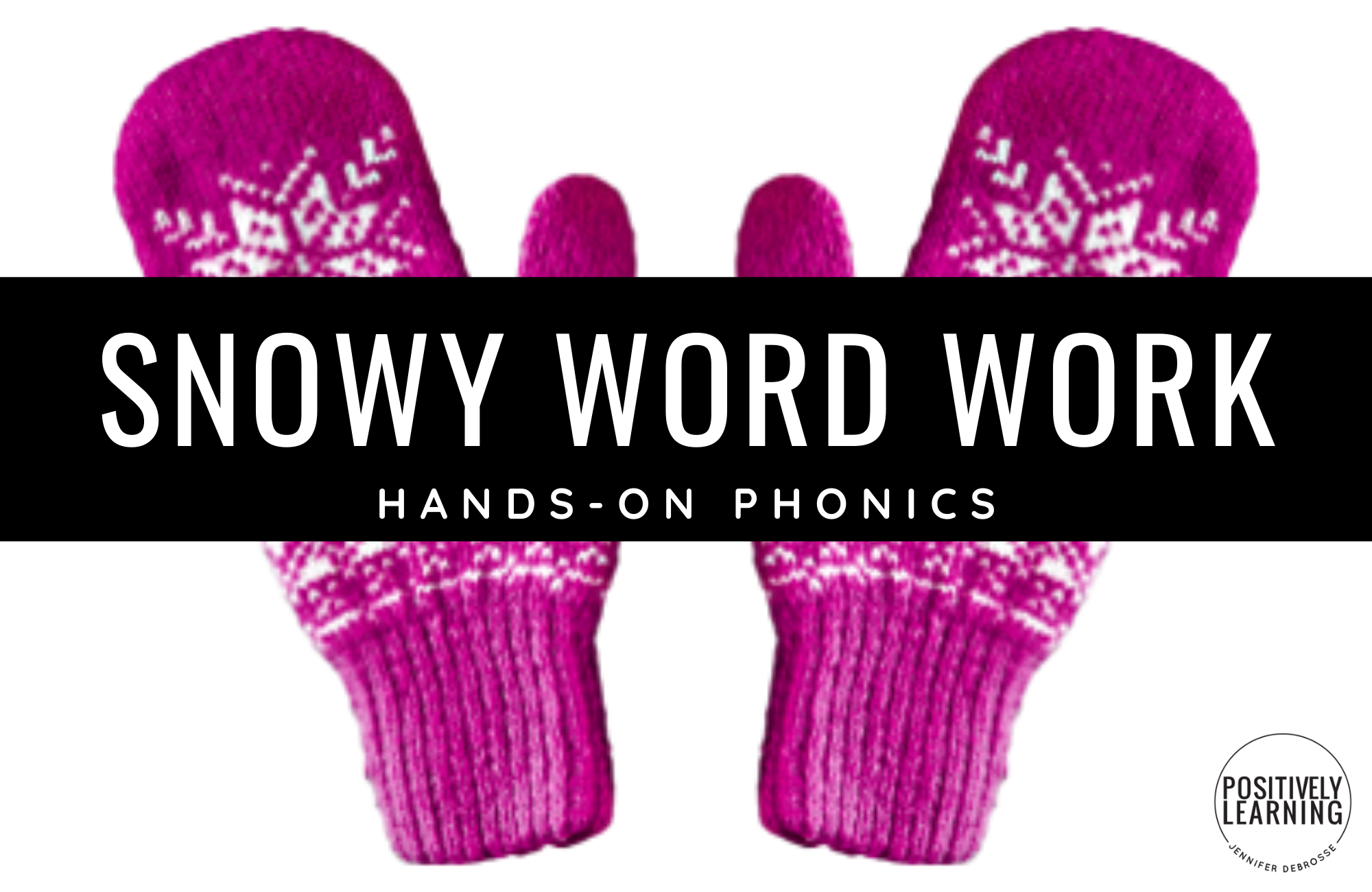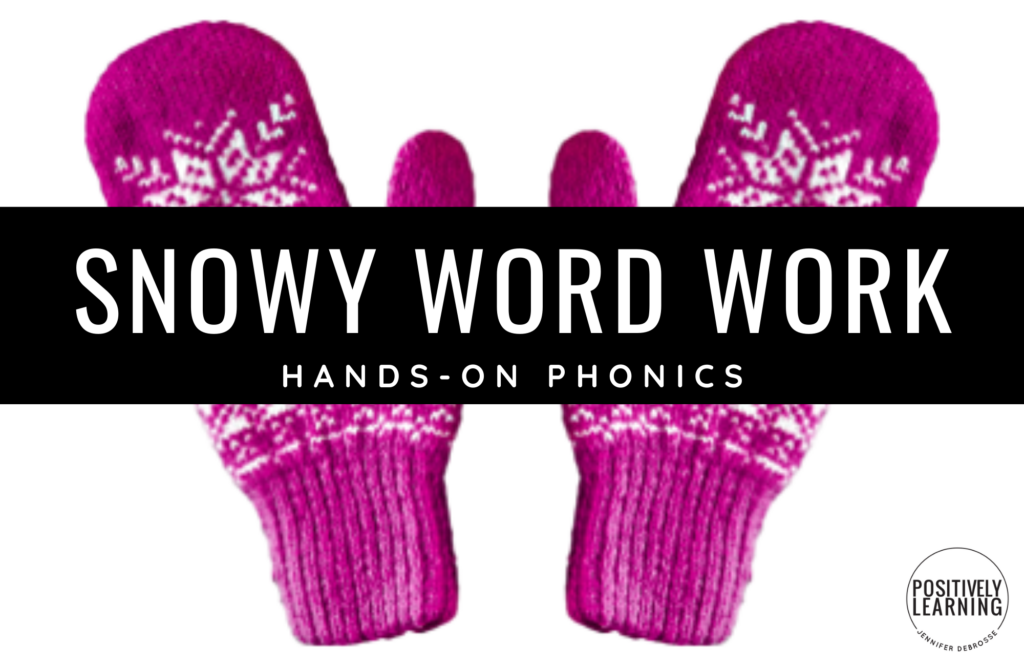 I received a special request for these special snow-friends from a first grade teacher who used a class set of my Thanksgiving turkeys. Of course, I was thrilled to comply (LOVE fulfilling requests!).
Her class has students of all different reading levels, so I wanted to put a focus on differentiation.
CVC words (30 short vowel words)
CVCe words ( 30 long vowel with final -e)
Initial/Final Blends and Digraphs (30 pages – all short vowels)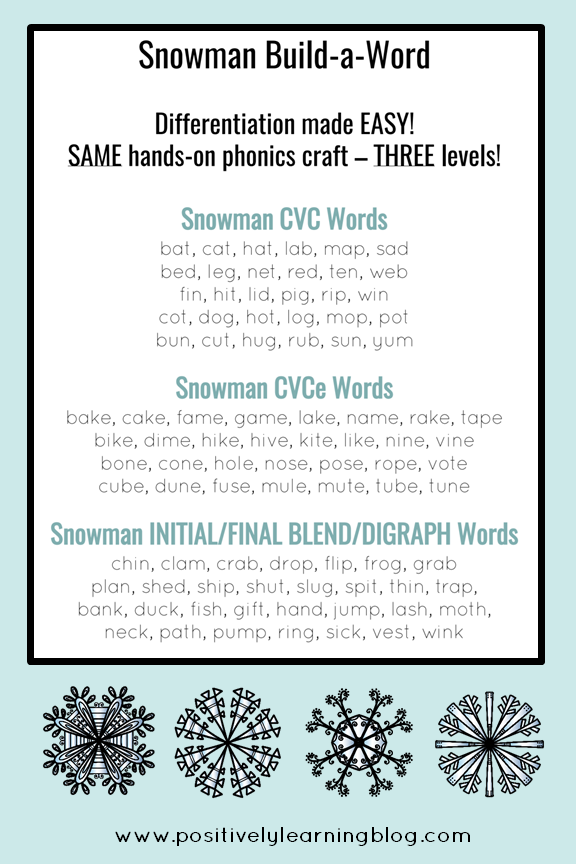 With all these phonics skill options, every student can work on the same activity, yet focus on exactly what they need. These ninety snowman pages are perfect for small groups and literacy crafts!
Another idea is to print extra snowman on cardstock, laminate (optional), and cut out to create a word work center. With so many snowman words included, you can choose BOTH options!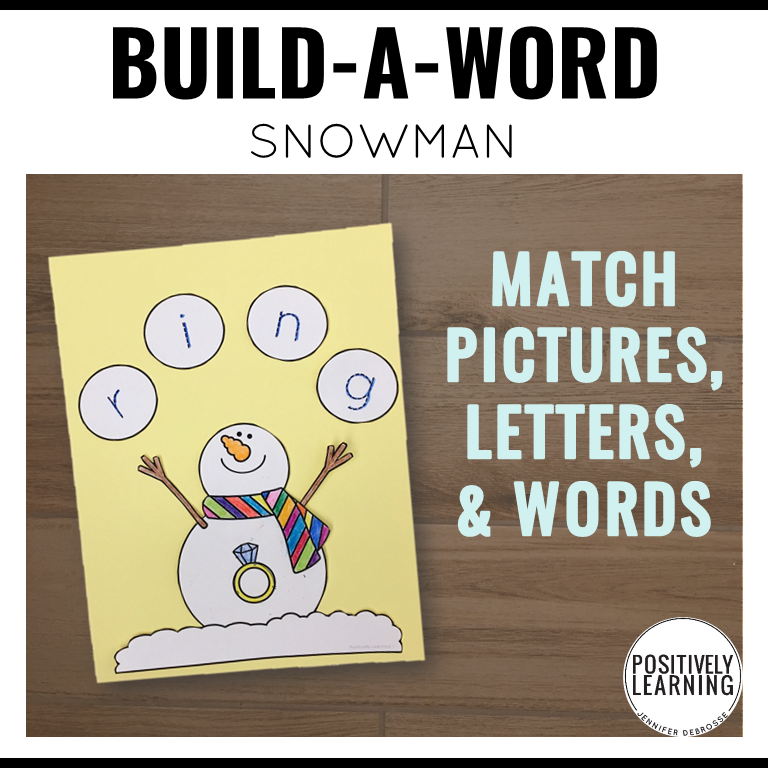 How will you use them in your classroom?
Check out this amazing feedback from teacher who used these activities with their students!
My kids did this activity on the day before Winter Break. They really enjoyed it, and it made for a nice display inside the classroom. I loved the differentiation because I was able to give CVC words to my struggling readers and CVCe words to my above level readers.
Perfect for the last 9 days of school before break and love the differentiation. I plan to use the pictures without letters on them and have students write the words.
What creative ideas – thank you!
Looking for even more snowman and word work ideas to use with your small reading groups? Check out this "chubby" blogpost HERE!