Small group planning and differentiation usually top the list of questions I receive as an instructional coach.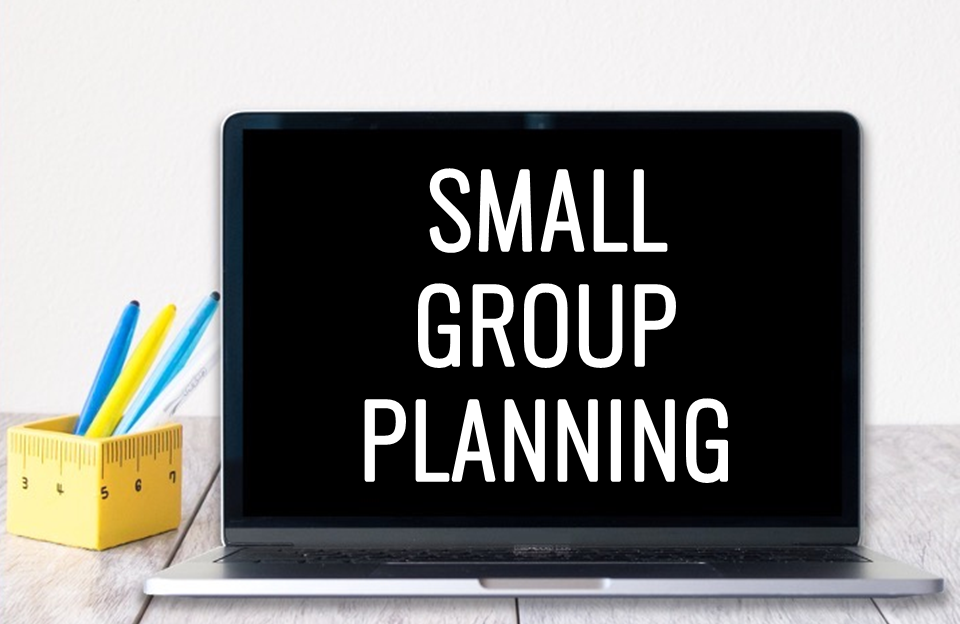 Last year, I shared some quick tips for pulling small groups in the inclusion setting. These tips were based on the success I experienced after trying MULTIPLE ways to support students in small groups.
These suggestions have continued to support teachers however, TRUST YOURSELF – you know your students best and what they need to succeed.
It's not SMALL vs. WHOLE
What setting comes to mind when you hear "small groups?" Do you picture 4-6 students working at the back table?
Or maybe a rotating group working with an interventionist while everyone else is learning at the carpet?
While there are certainly valuable learning activities that occur in those small group settings, I want to dig a little deeper…
You can have "small groups within groups"
Sound complicated? It's really not!
In fact, once I started using this model, not only did students on my caseload really take off with learning independently, I was also able to make the groups much more fluid = reaching more learners!
Here's the small group model I followed: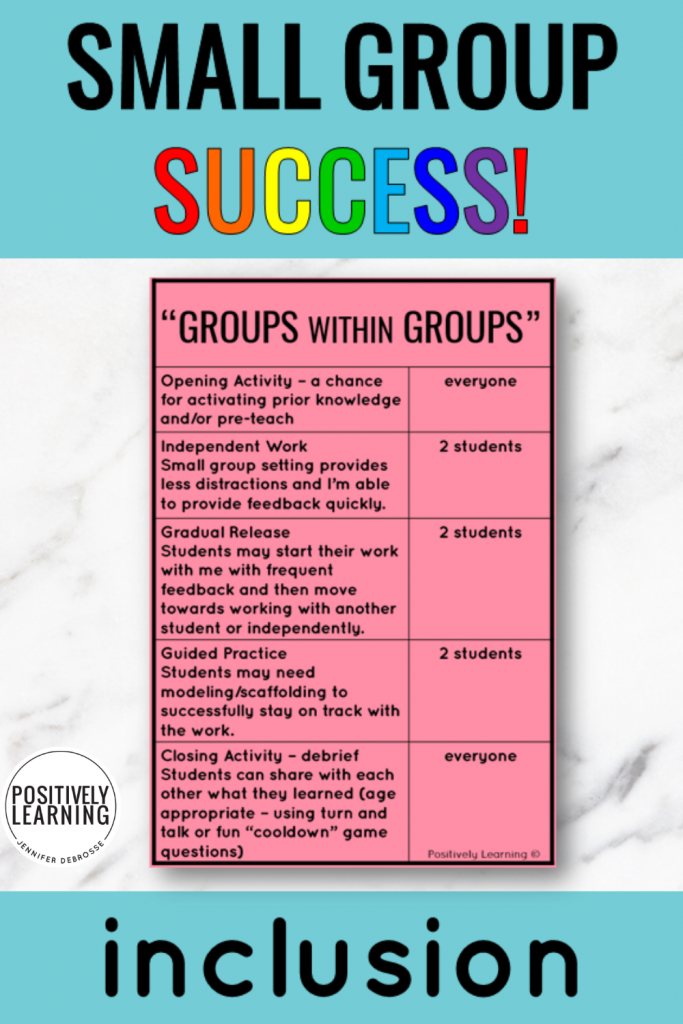 A wonderful result from trying these new options is that EVERY student may have the opportunity to work in both small AND whole group settings.
Check out the post I prepared following a professional development I delivered last spring: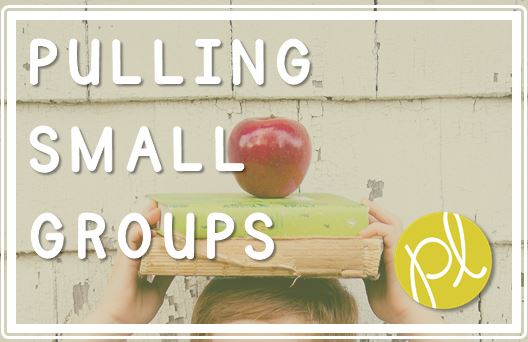 As a special educator working in an inclusion setting, small groups are my bread and butter.
BUT you don't have to have two adults in the room to be able to successfully work with students in a smaller group setting.
Who should learn in a small group?
For the most part, I do pull many of the same students based on need. As a special educator, I'm aware of specific goals my students are working towards and the most beneficial supports. These can be provided both in an inclusion setting and small groups.
However, my ultimate goal is to have my students working alongside their peers. The general educators and I have adopted the idea of a "revolving door" at the small group table and have students move (as seamlessly as possible!) from the whole group, to my small group, and eventually to independent work.
We use observation and the most up to date data (not necessarily formal assessments, but work done with us during class) to help decide who needs a little "boost" from a smaller setting.
These boosts can also come in the form of behavior, i.e.: providing close proximity, specific feedback, and a few extra high fives. Small groups can also lend the opportunity for higher order thinking tasks and enrichment.
The main idea I want to dispel is that small groups are just for those students struggling academically. There are MANY children and circumstances that warrant a closer setting.
Think about your own learning…do you prefer a large group or smaller setting?
A few weeks ago, I shared this page at a professional development – it's a helpful reference tool to use when determining who may benefit from a short stint at my small group table: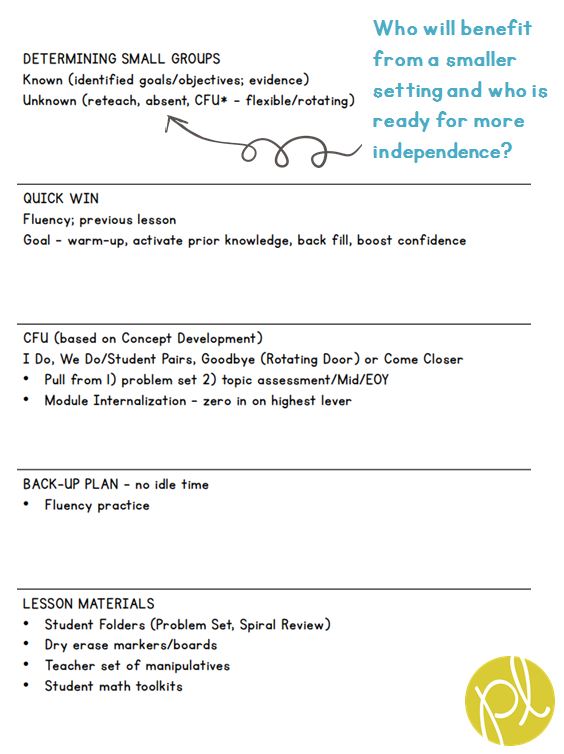 This PD was specifically for math instruction, but it could be easily adapted to other content areas.
In the meantime, I'd love to hear how small groups work in your classroom!
I'll be back soon to share more about how I use this form, including how I determine our opening warm-up activities!