What types of small groups do you work with throughout the school day?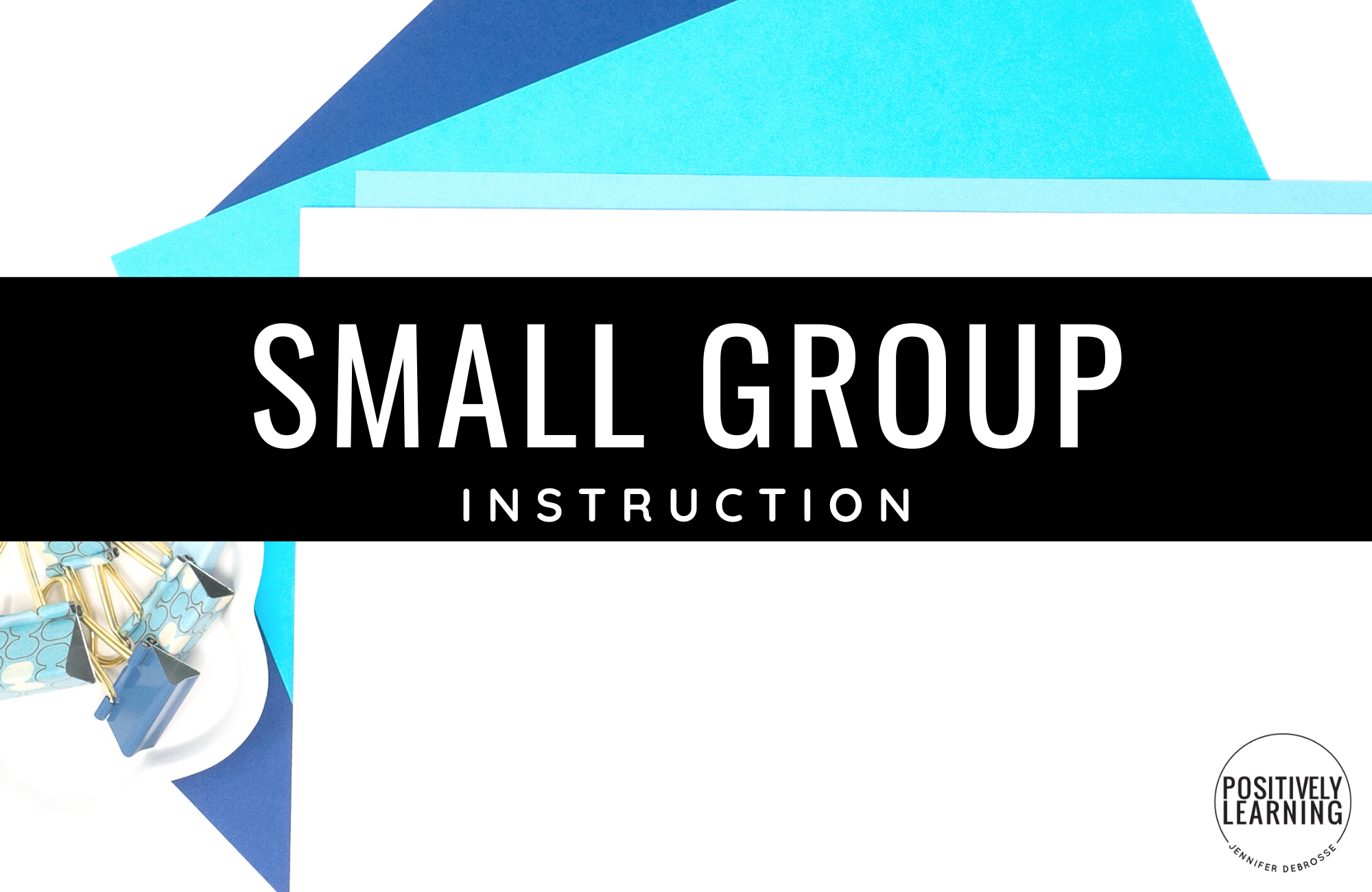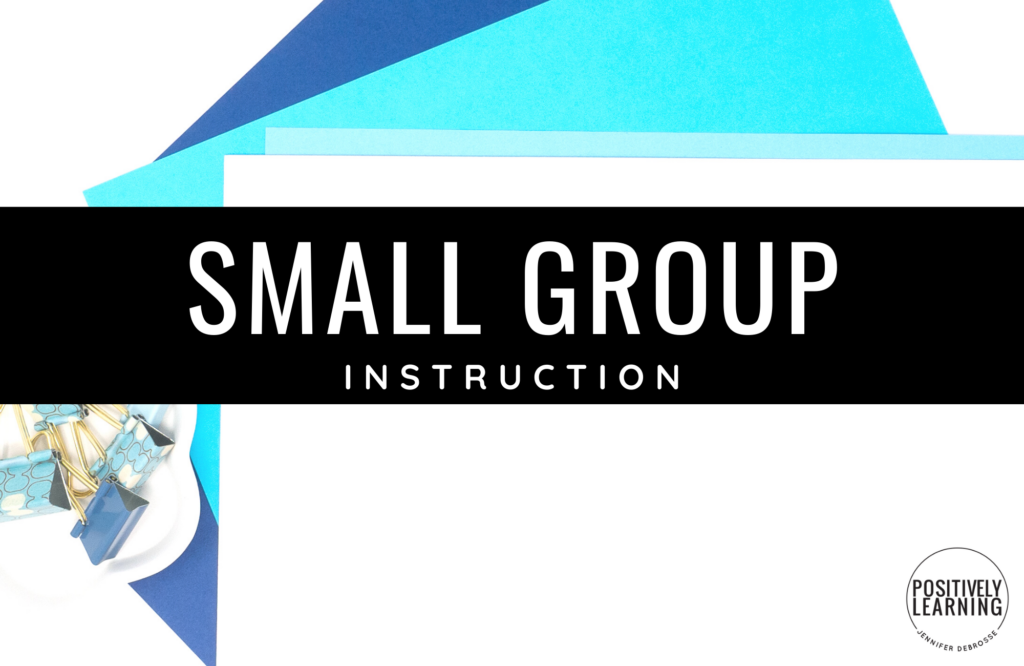 As a special educator working in an inclusion setting, reduced-size groups are my bread and butter.
BUT you don't have to have two adults in the room to be able to successfully work with students in a smaller group setting.
In this post, I'm sharing my "formula" for success for providing my students exactly what they need for learning.
Who should be learning in a small group setting?
For the most part, I do pull many of the same students based on need. As a special educator, I'm aware of specific goals my students are working towards and the most beneficial supports that can be provided using a variety of instructional settings.
My ultimate goal is to have my students working alongside their peers. The general educators and I have adopted the idea of a "revolving door" at the small group table and have students move (as seamlessly as possible) from the whole group, to small groups, and eventually to independent work.
We use observation and the most up to date data (not necessarily formal assessments, but work done with us during class) to help decide who needs a little "boost" from a reduced-size setting,
These boosts can also come in the form of behavior, i.e.: providing close proximity, specific feedback, and a few extra high fives. Small groups can also lend the opportunity for higher order thinking tasks and enrichment.
The main idea I want to dispel is that these groups are just for those students struggling academically. There are MANY children and circumstances that warrant a closer setting.
Think about your own learning… do you prefer a large group or smaller setting?
A few weeks ago, I shared this page at a professional development – it's a helpful reference tool to use when determining who may benefit from a short stint in a small group setting: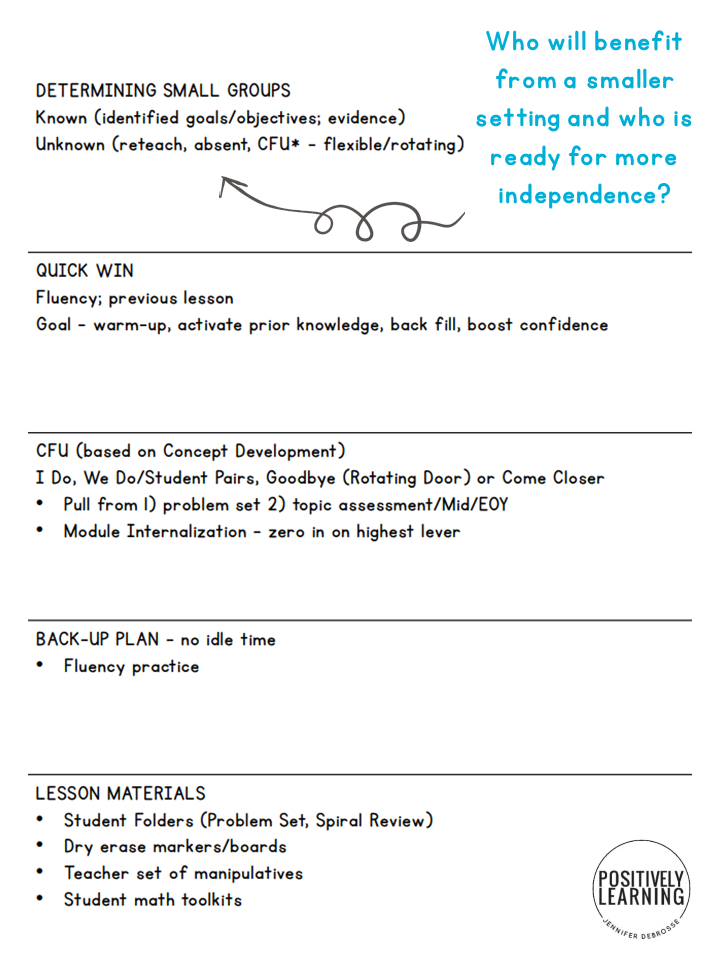 This professional development was specifically for math instruction, but it could be easily adapted to other content areas.
Looking for more planning ideas? Read more HERE and download the planning page!