Add more sensory play to your classroom with these easy sorting ideas!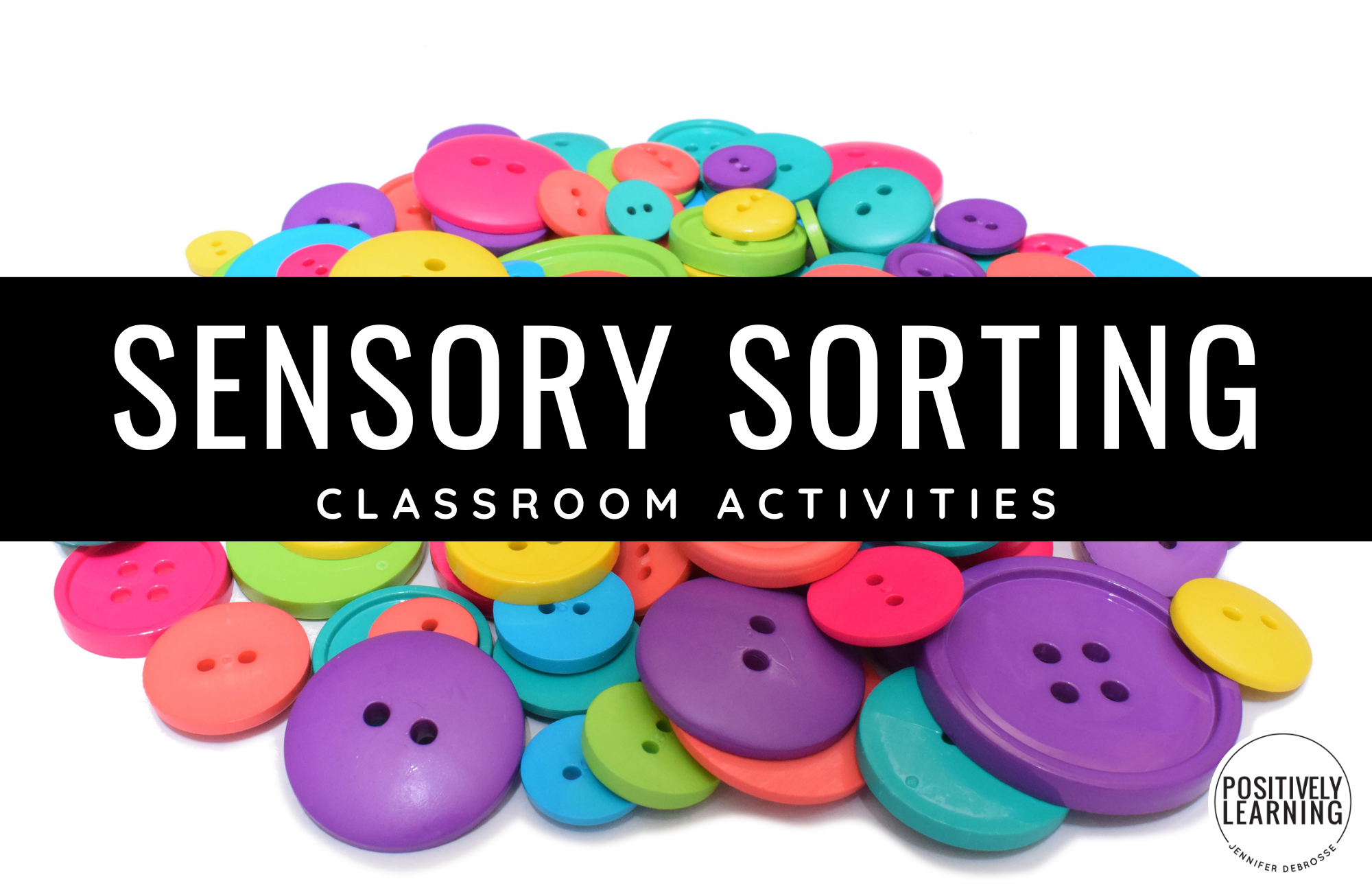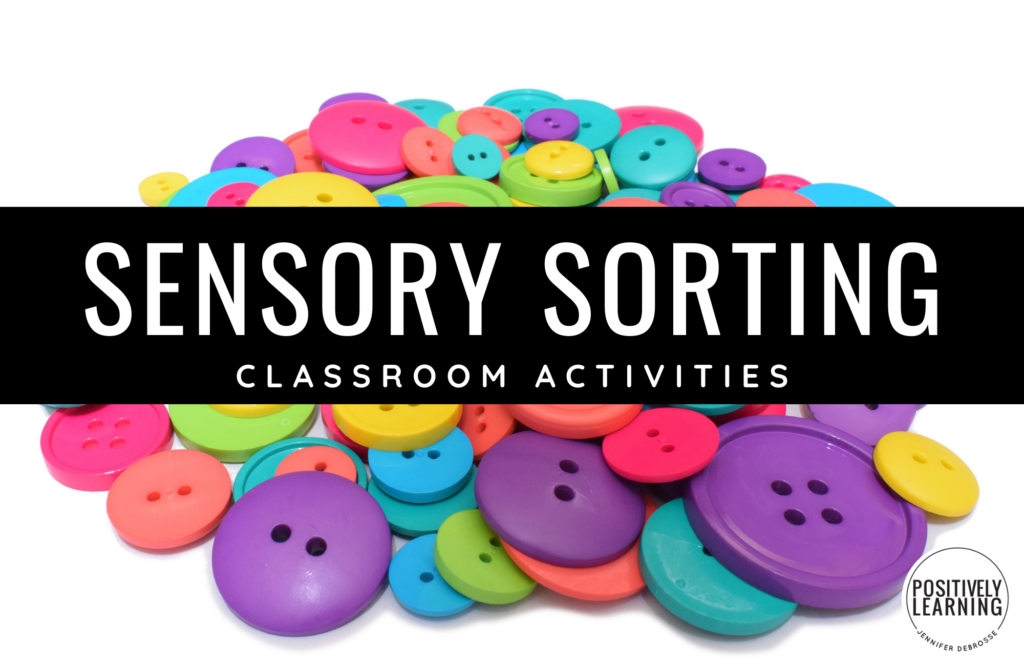 These ideas are so simple that you'll wonder why you weren't already doing them (or at least that's what I was telling myself!). Before we dive in on WHAT to do, I want to quickly share WHY I think this is so important for our primary classrooms.
Why is Sensory Sorting Effective?
Let's take a step back in time… my childhood.
My mother was the OG for behavior and didn't even know it.
REWIND – my mom had a masters in education and she also had three children under the age of four (I was the youngest). She never did accept a teaching position, so alllll that knowledge was applied to US.
I have fond memories of my mom's sewing kit (do those exist anymore?), specifically the button box.
This box seemed magical to me! I remember long afternoons of playing with it – my mom would have me sort the buttons – by size, color, style, texture…you name it. There must have been over one thousand buttons!
FAST FORWARD– there's me knocking on a general educator's classroom door. I'm asking if she has any helpers I can borrow. As a matter of fact, she does! She has a student who would be happy to help sort my crayon boxes…by colors, by "old" vs. "new," and any other way they can be sorted.
Do you see the parallels?
As the grade level special educator, my resource room was often buzzing with "helpers" who needed a quick break from the busy classroom. I happily welcomed their help and looked for ideas that helped them reset. Sorting activities were the most popular and the hidden benefit – the supplies in the resource room stayed organized!
Why is sorting so useful?
There's probably many researched reasons, but my informal observation is that it's the perfect combination of distraction, using fine motor skills, and the feeling of success from completing a task. The fact that sorting activities have a calming effect is even better! What other benefits do you see from sorting?
Back to my childhood…
My mom's button box felt like a treasure chest! Now I think she knew exactly what she was doing… I swear I was NOT causing too much trouble, but I was pretty busy. My mom had the wisdom to know that keeping my hands (and mind) active was a good use of my time. All I know is that I LOVED it and I never associated it with anything negative, like driving my mom crazy. Thank you Mom!
Do you have a "button box" in your classroom?
Several years ago, I began using sensory bin activities in the resource room – my caseload one school year included almost all boys with autism. I learned SO MUCH that year and was looking for more appropriate sensory play anywhere we could get it.
Per usual, I went a little overboard and created a themed sensory box to go with our weekly read aloud books.
Here's what we ended up with after that very busy year: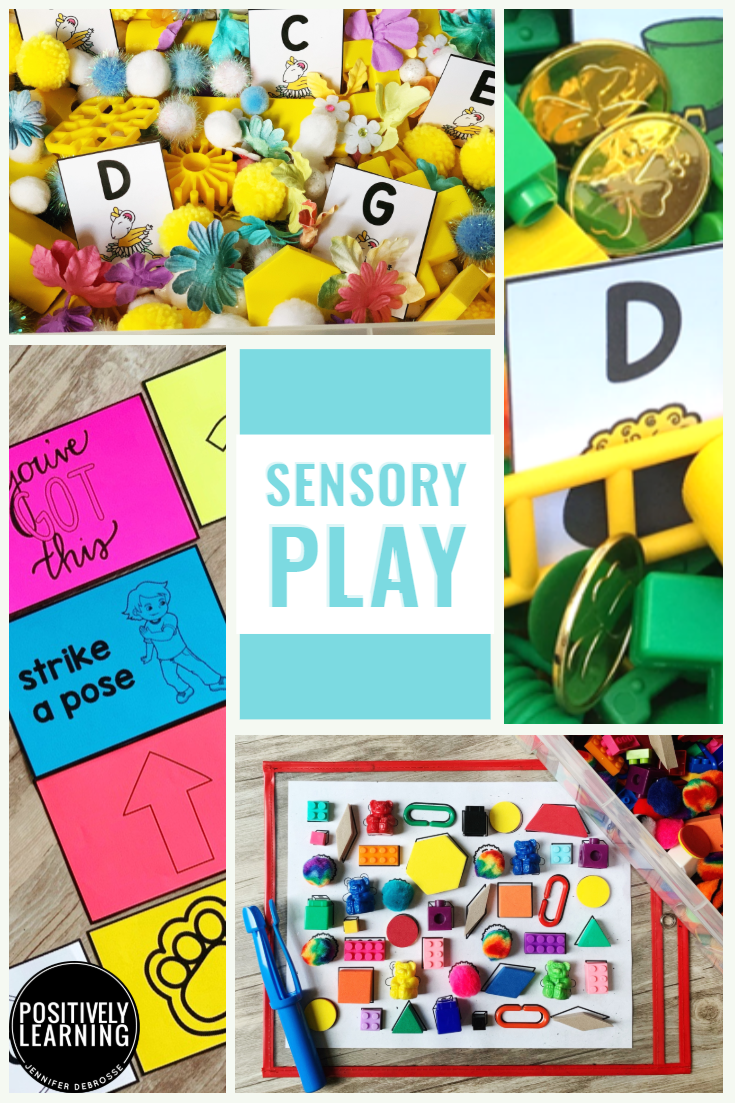 Click the picture above to see more sensory sorting ideas!