Who doesn't love to receive mail?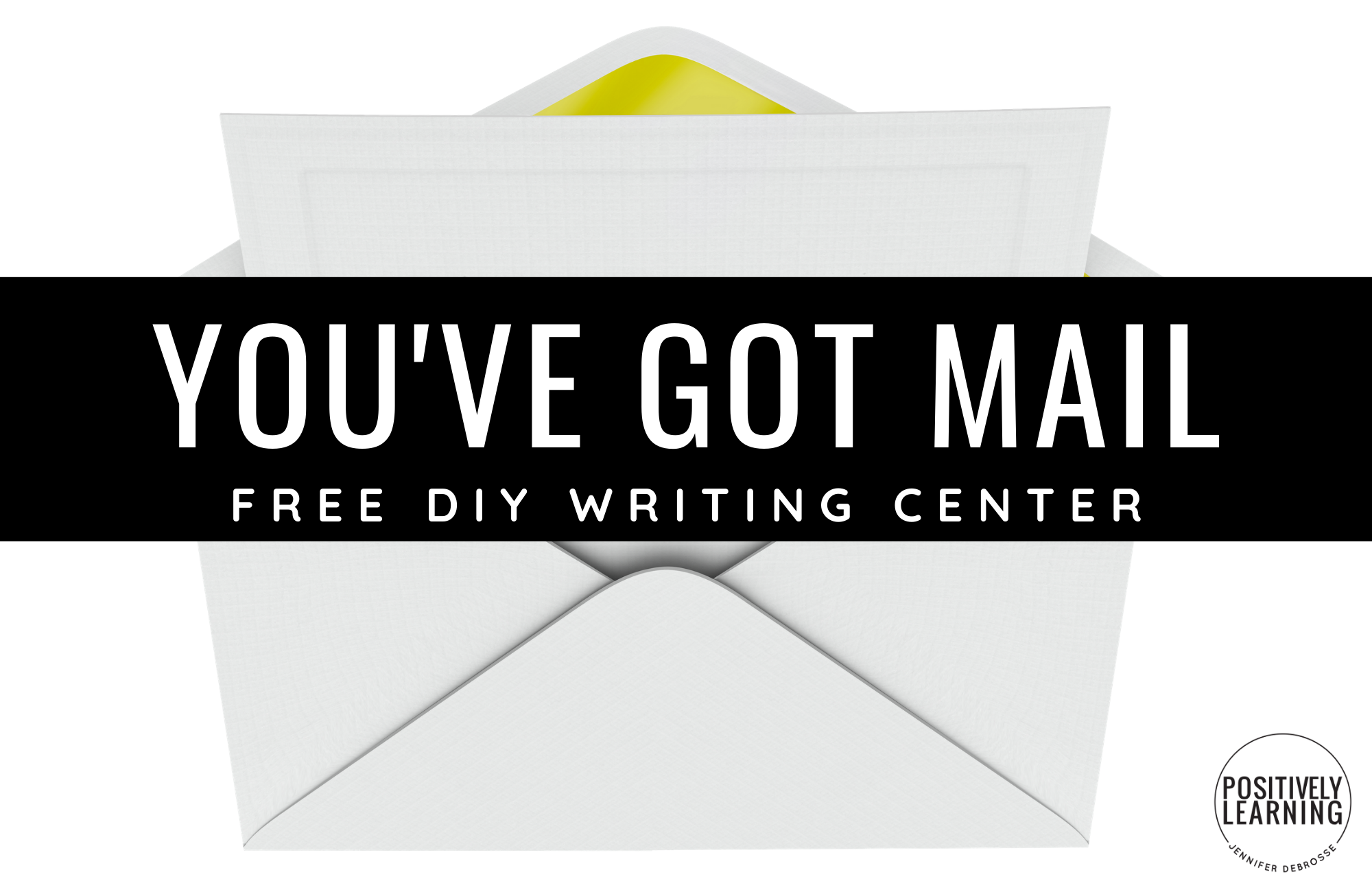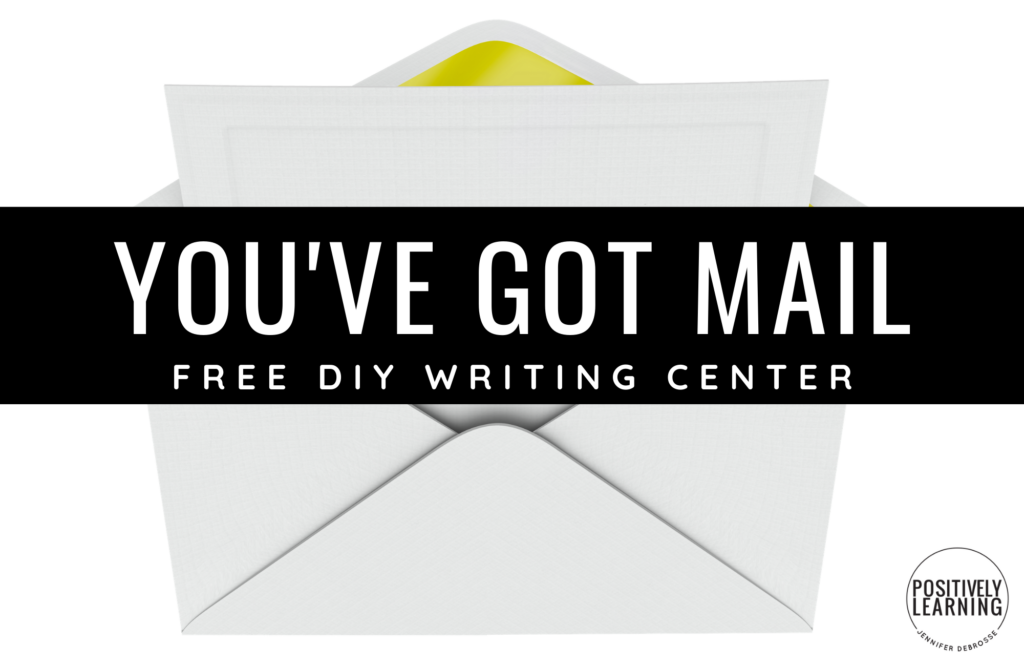 Actually, I'm not the biggest fan of getting mail…but my students absolutely LOVE receiving an envelope addressed just for them.
I love how quick and EASY it was to set up this independent activity for my first grade Guided Reading groups!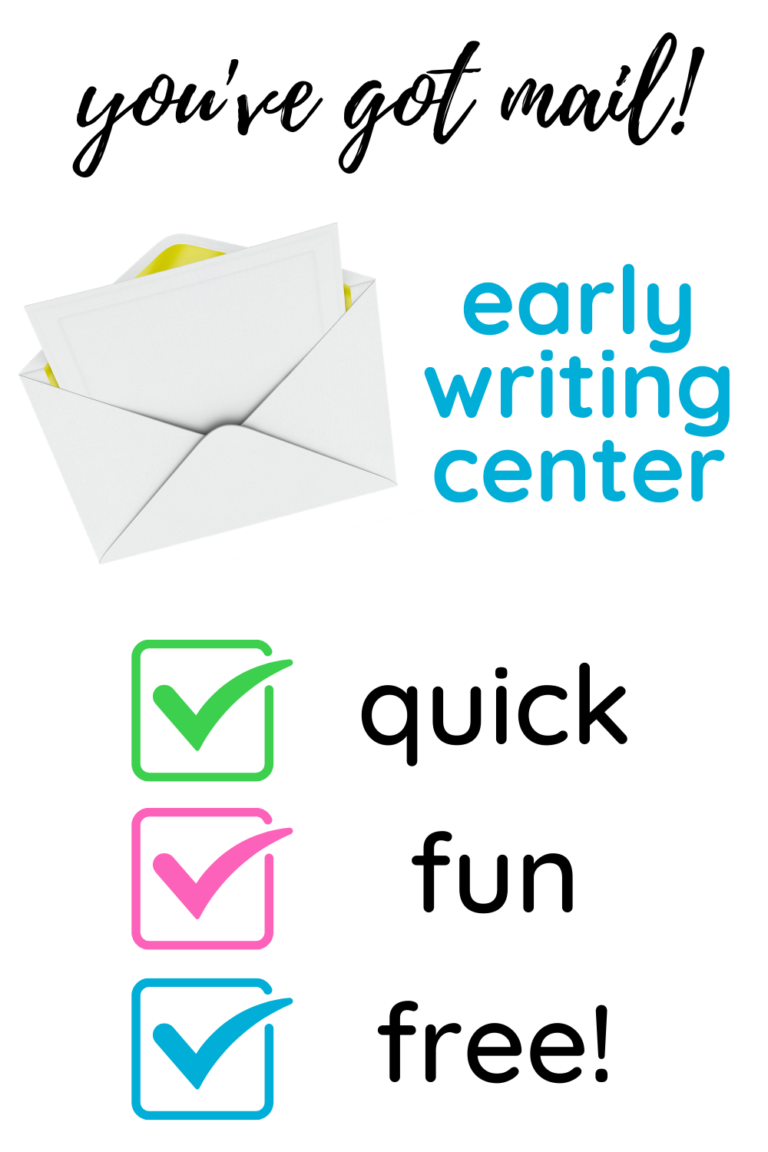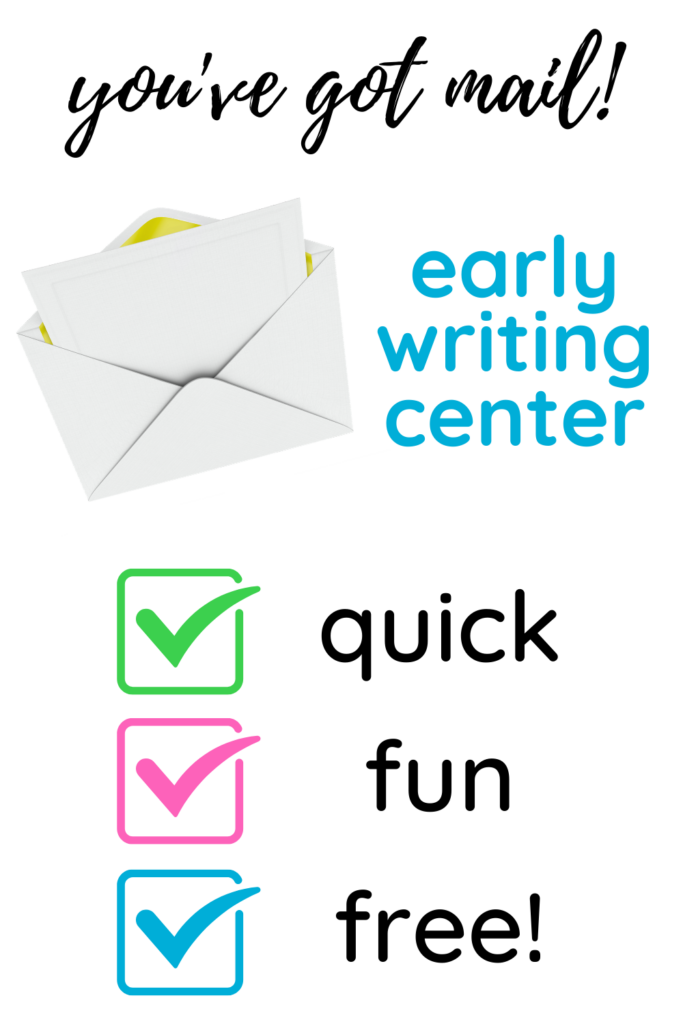 Quick Writing Center – Items to Gather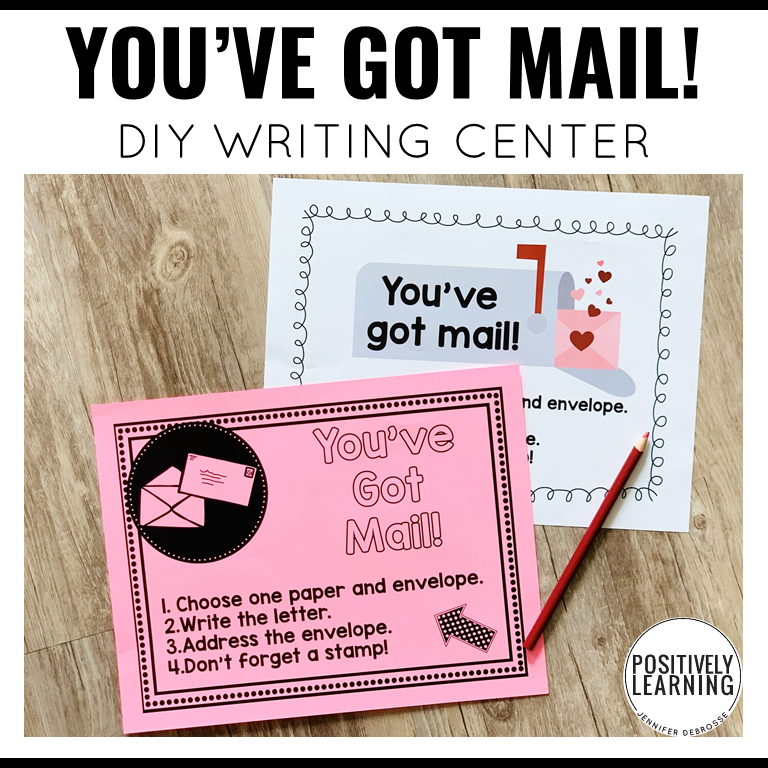 THAT'S IT!
I put all of the writing items in a bin topped with the sign, as well as a finished model = a quick writing center for "Work on Writing" (Daily Five).
I also place my set of writing word bank cards near the bin for extra engagement and support: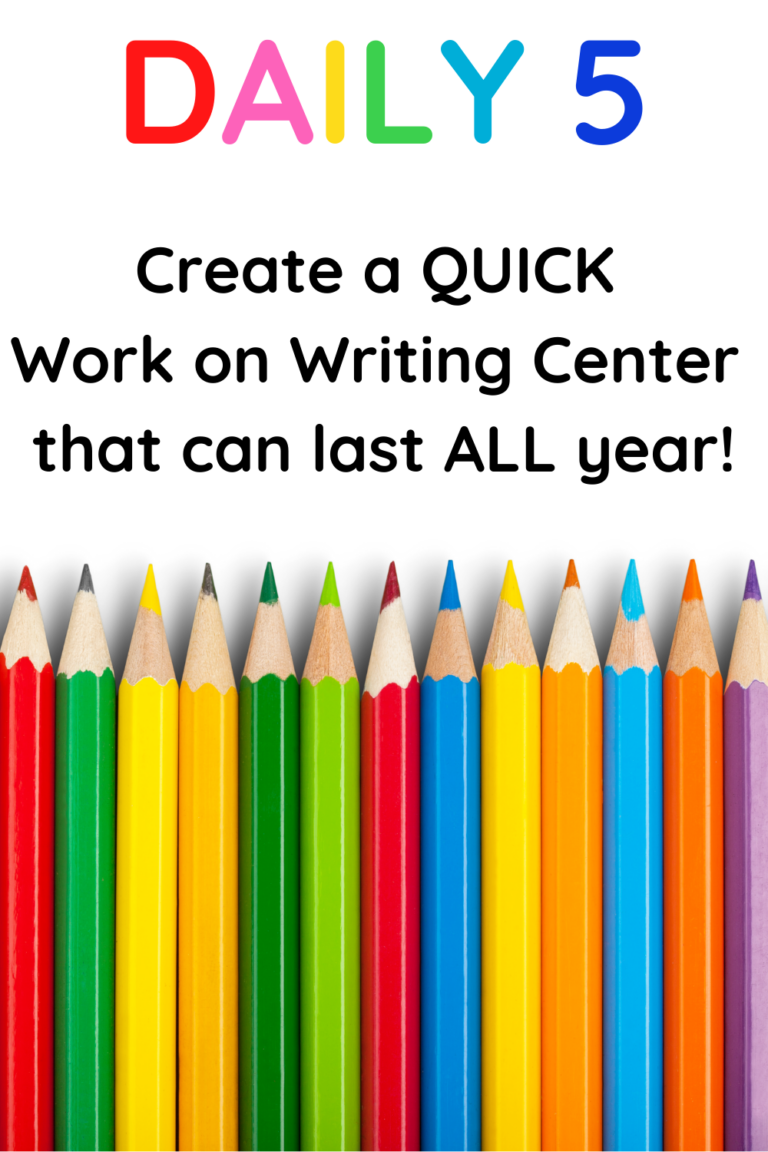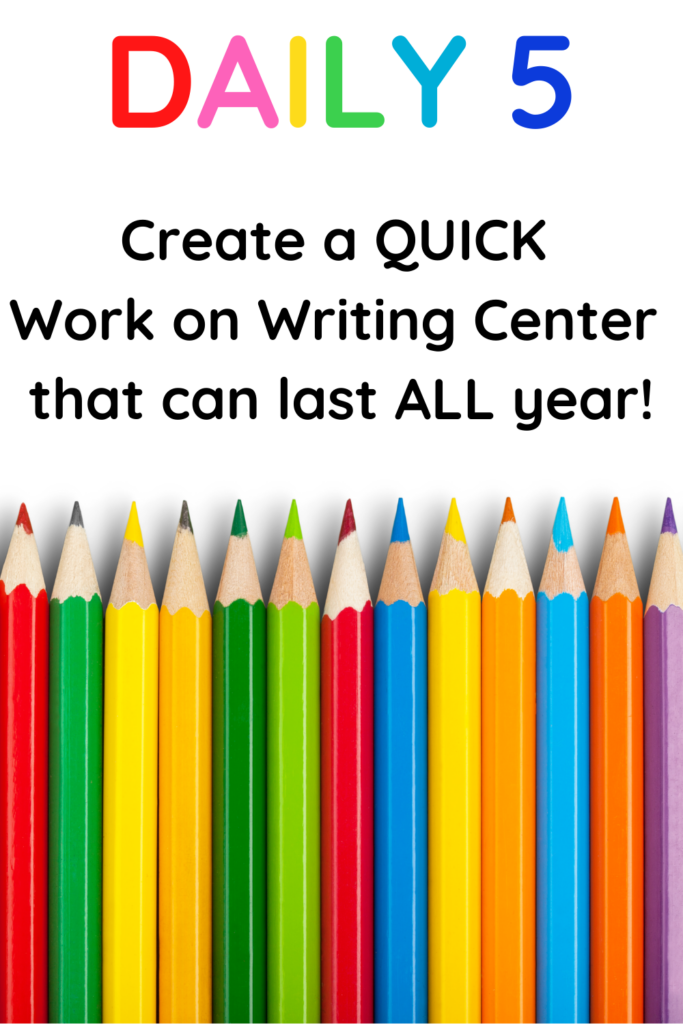 As far as gathering envelopes and stationary, I gathered everything and ANYTHING I already had at home.
Mismatched envelopes from old Christmas cards? Check!
Leftover die-cut shapes that you never got around to using? Check!
Extra index cards from college study days? Check!
EXCITING WRITING CENTER UPDATE!
When you download the sign above, you'll now notice TWO options. As my students' needs change over the years, so do my customized resources!
Learn more about what I use during "Work on Writing" centers for Guided Reading:
What do you use in your writing centers?