Description
Need quick behavior support on the go? Over 85 behavior visuals are ready for your lanyards and small groups! This would be a great support tool for special educators and paraprofessionals to use throughout the day.
No lanyard? No worries!
Display these visuals in a pocket chart, hole punch them to store on a ring, or just select individual cards as needed.
Each picture card is approximately 3.5″ by 2.2″ and a link to the lanyard I use is included in the directions.
Here are the visuals included – please note: most graphics are in full-color and do not include text. This was intentional to keep commands open-ended in case you needed to customize.
Countdown (5 to 1, 3, 2, 1)
Walk
Ask question
Excuse me
Deep breaths
Calm
Thumbs up/down
Focus
Stand
Sit
Raise hand/participate
Stop, wait, go
Pause/hold
First, then
First, Next, Last
Think
Wash hands/soap
Toilet/flush
Trash
My turn/your turn
Talk/use your voice
Safe hands, safe feet
Good idea/good job
Mute
Now (clock)
(Go to) door
Chair/sit down
(Go to) desk/table
Technology
(Go to) carpet
Don't/stop
Want
What?
(Come) here
I need a break
Stop/break
Go/break over
Several options are included more than once for variety/preference.
NOTE: This support resource is already included in the Special Educators Resource Room bundle. If you already own it (or planning to purchase), please do not purchase – you will already have access to it!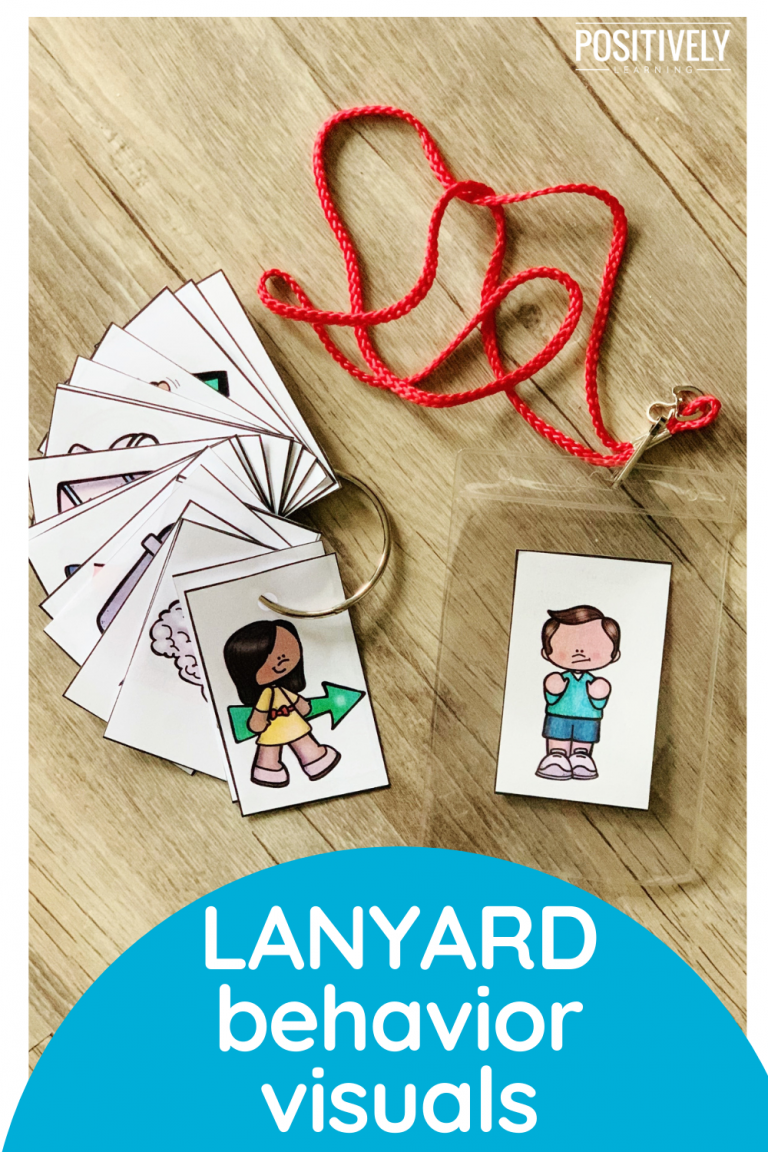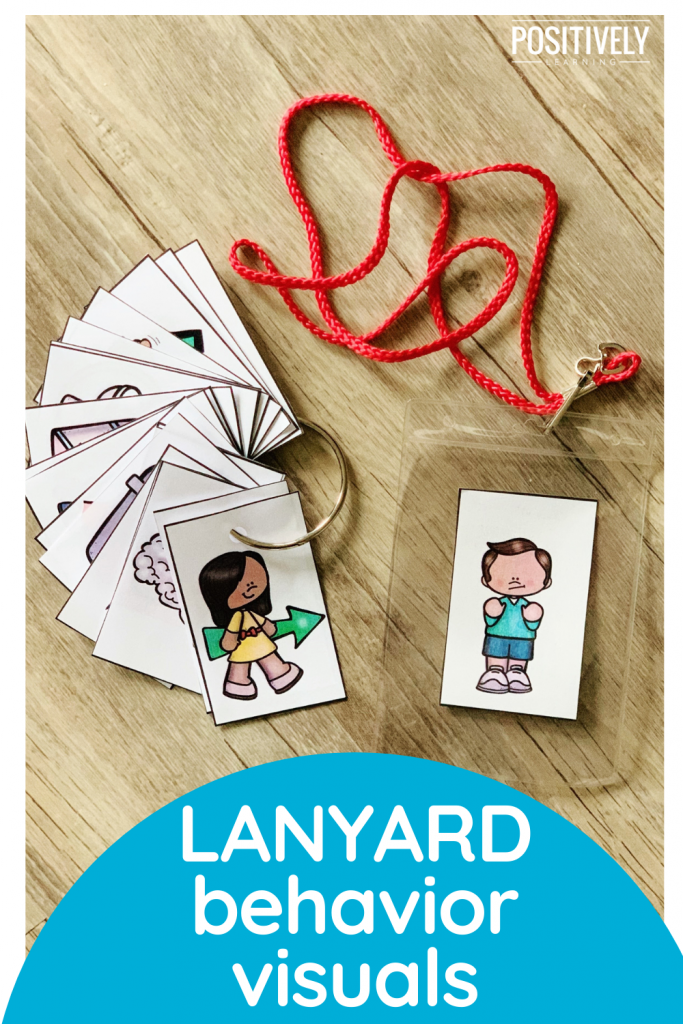 Copyright © Positively Learning. All rights reserved by author. This product is to be used by the original downloader only. Copying for more than one user is prohibited. This product may not be distributed or displayed digitally for public view. Failure to comply is a copyright infringement and a violation of the Digital Millennium Copyright Act (DMCA). Clipart and elements found in this PDF are copyrighted and cannot be extracted and used outside of this file without permission or license. See product file for clip-art and font credits.