What does Present Levels mean in special education? How are present levels written and how do they help students?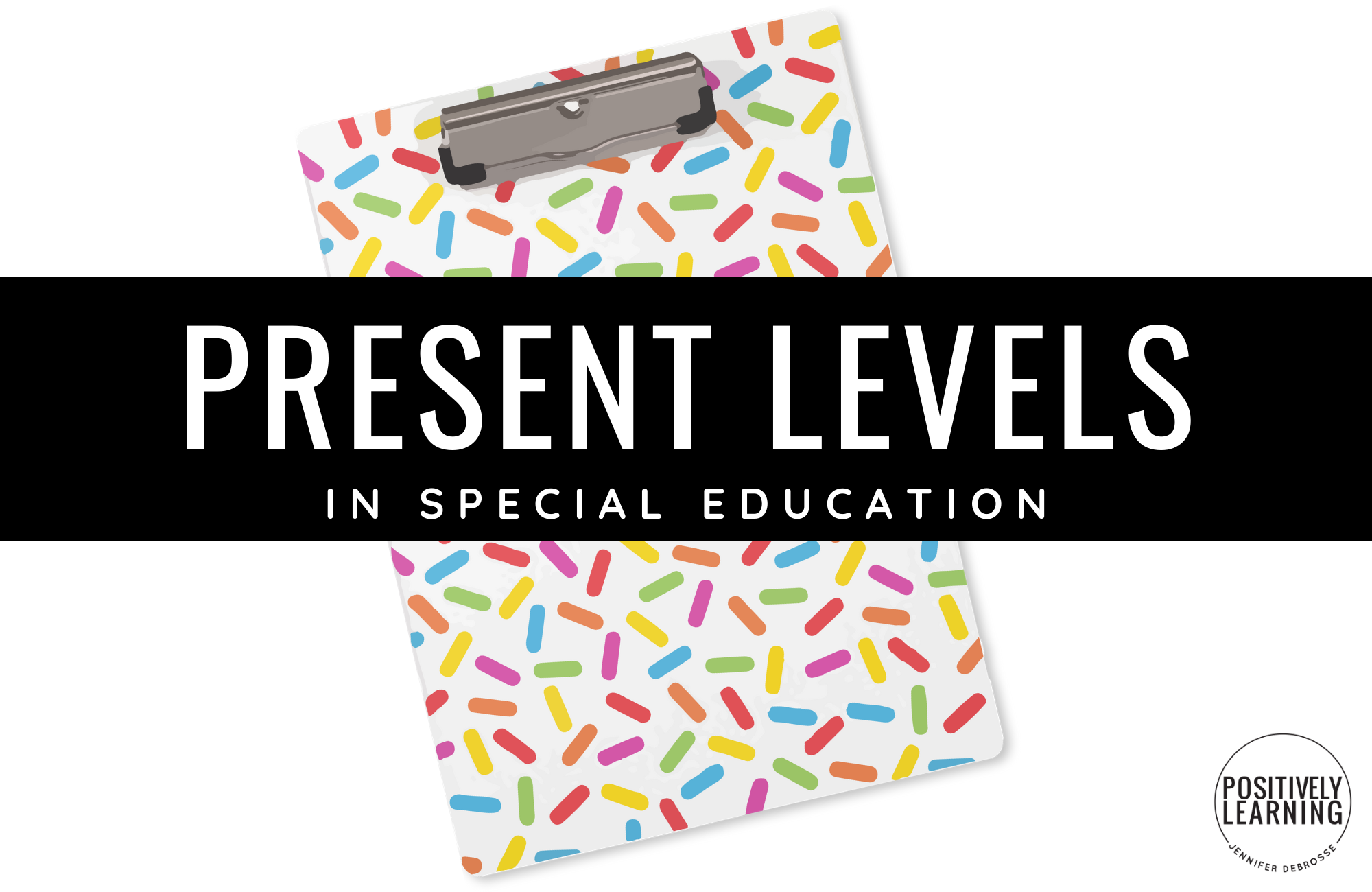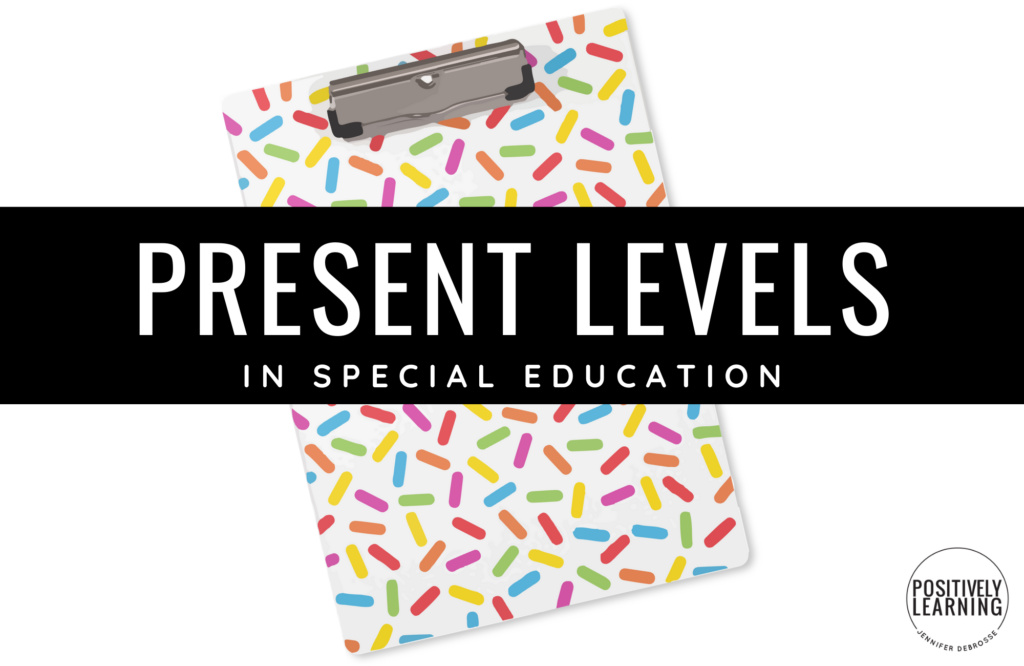 Definition of Present Levels in Special Education
Present Levels in special education can be referred to by many different names and acronyms. By the way, Special Education acronyms are a REAL thing and for fun AND they sometimes change slightly between states:
PLAP – Present Levels of Academic Performance
PLAAFP – Present Levels of Academics and Functional Performance
PLEP – Present Levels of Educational Performance
PLOP – Present Levels of Performance
What are Present Levels used for?
Present Levels of Performance are part of every Individualized Education Program (I.E.P.) in special education.
It can be thought of as the foundation of the I.E.P.
This section presents a full picture of the child, including strengths and areas of concern, and is often written in anecdotal format. The information should include input and evidence from all key stakeholders.
For example, if a concern is addressed in early literacy, then there will be assessment data supporting this deficit included in the present levels.
How Do I Write the Present Levels in an IEP?
As a special educator and caseload manager, I was responsible for writing the Present Levels for my students' IEPs.
This is the format I followed each time for the opening paragraph:
brief school history, such as attendance data
This was followed by more information about the child's performance in all areas, including the areas of concern.
I was able to reference reports from the family, general education teacher, and any related service provides (school psychologist, speech-language pathologist, etc.).
If you're writing Present Levels for the first time, you may want to see if your school or district has any guidelines of using a special format.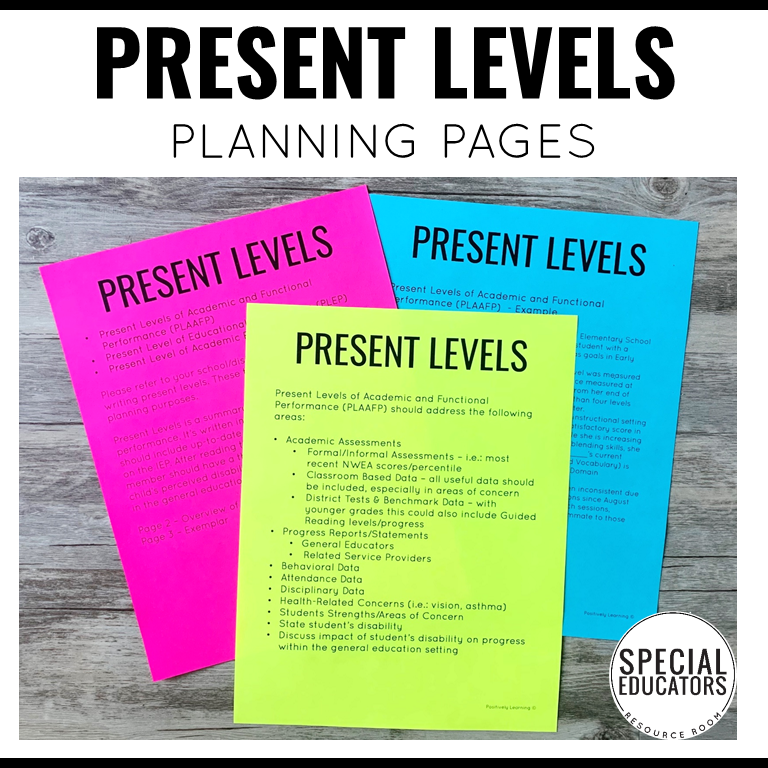 Once you've written few, I highly recommend creating a template that you can refer to again. This will save you so much time, plus make sure everything is included that will help your student.
A Present Levels of Performance template is included in the Special Educators Resource Room membership – click here to check it out!