This Picture Schedule combines my two favorite things:
visuals and schedules.
The result is one sturdy and portable tool!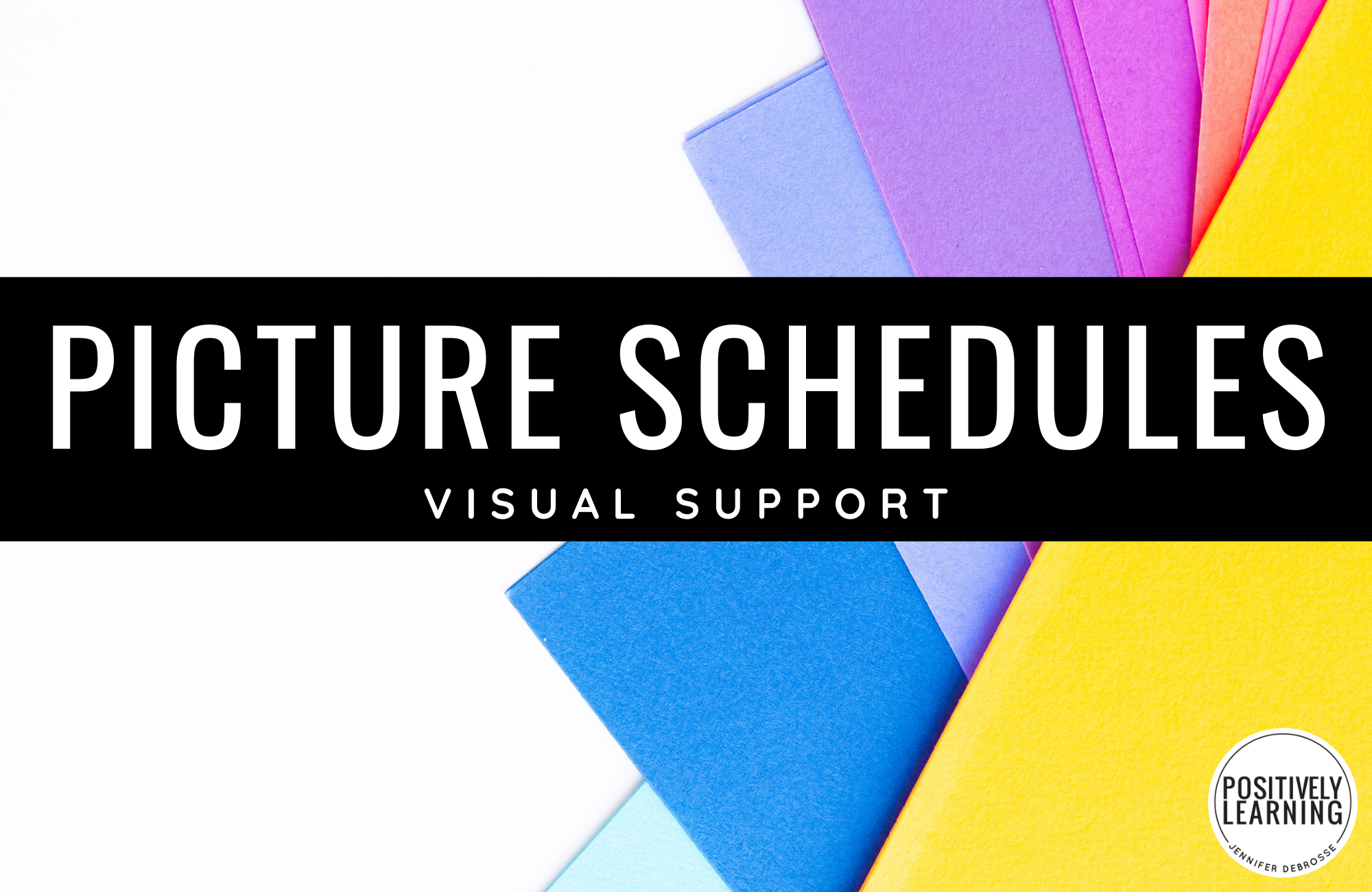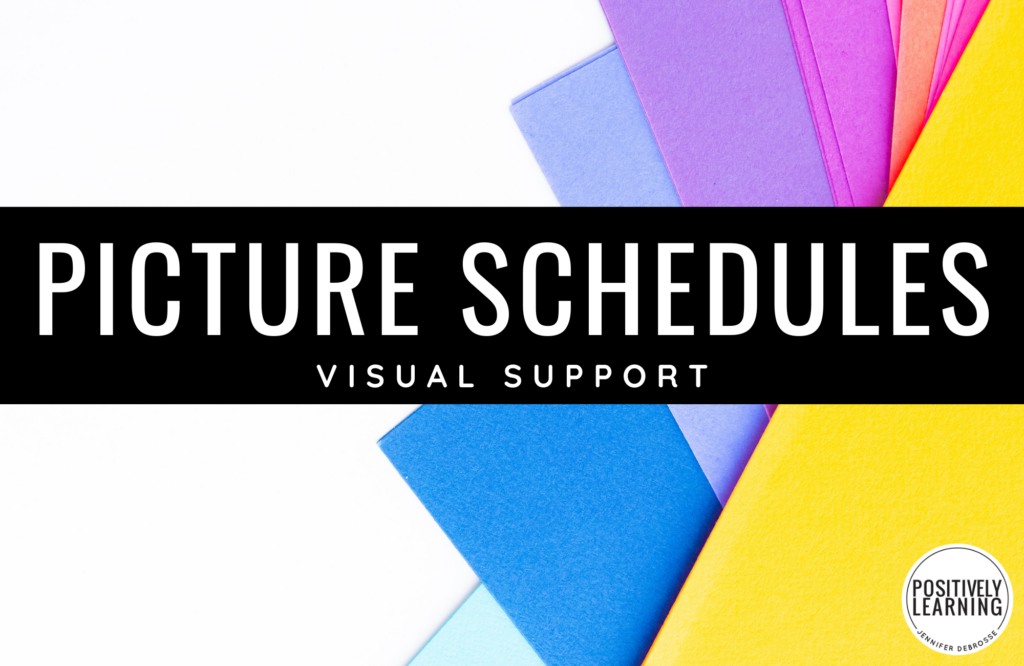 I tried quite a few formats before finding this one and best of all…anyone can set it up immediately.
You can download everything you need to get started on this DIY Picture Schedule project: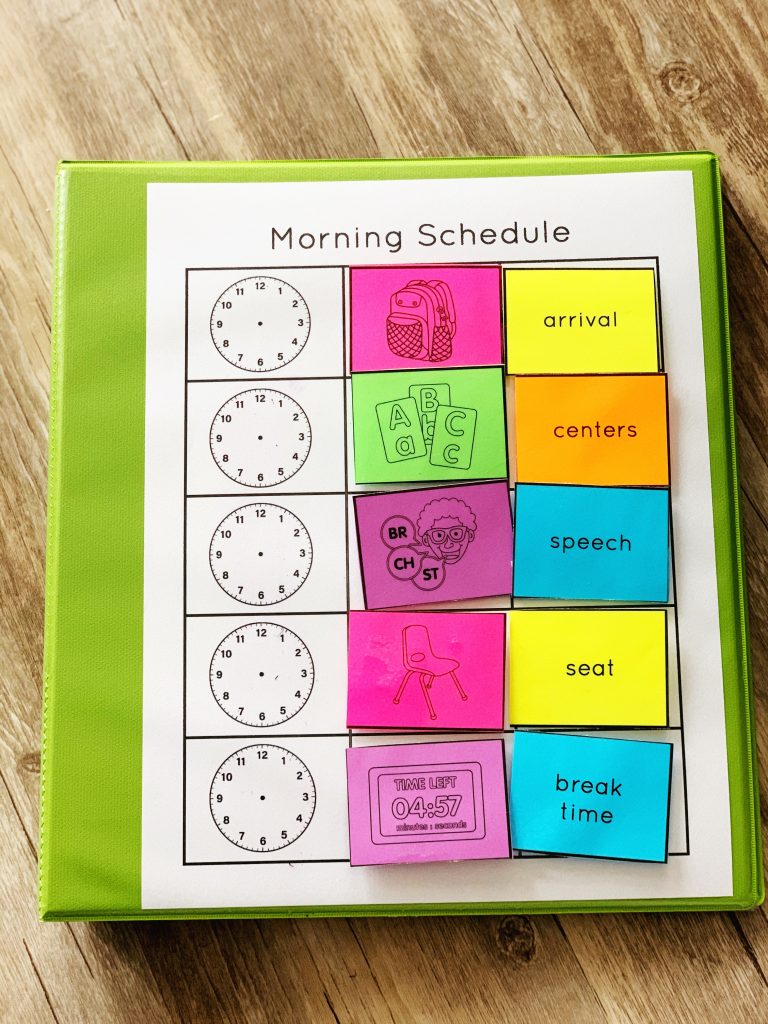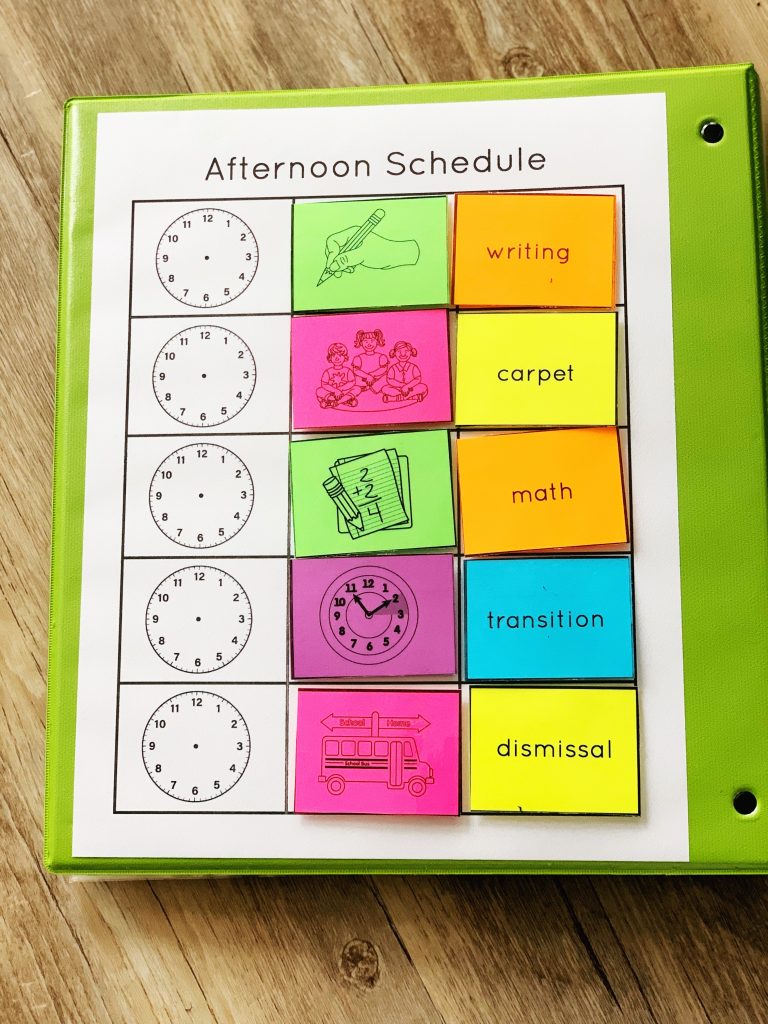 Inside the Picture Schedule, I like to add a pencil pouch to hold the extra pieces. There were even some years I used TWO quart-size bags…one bag held our most common schedule choices and the second bag was not-so-common (field trip, assembly, etc.). I also recommend adding a dry erase marker for writing in the schedule times on the front and back covers.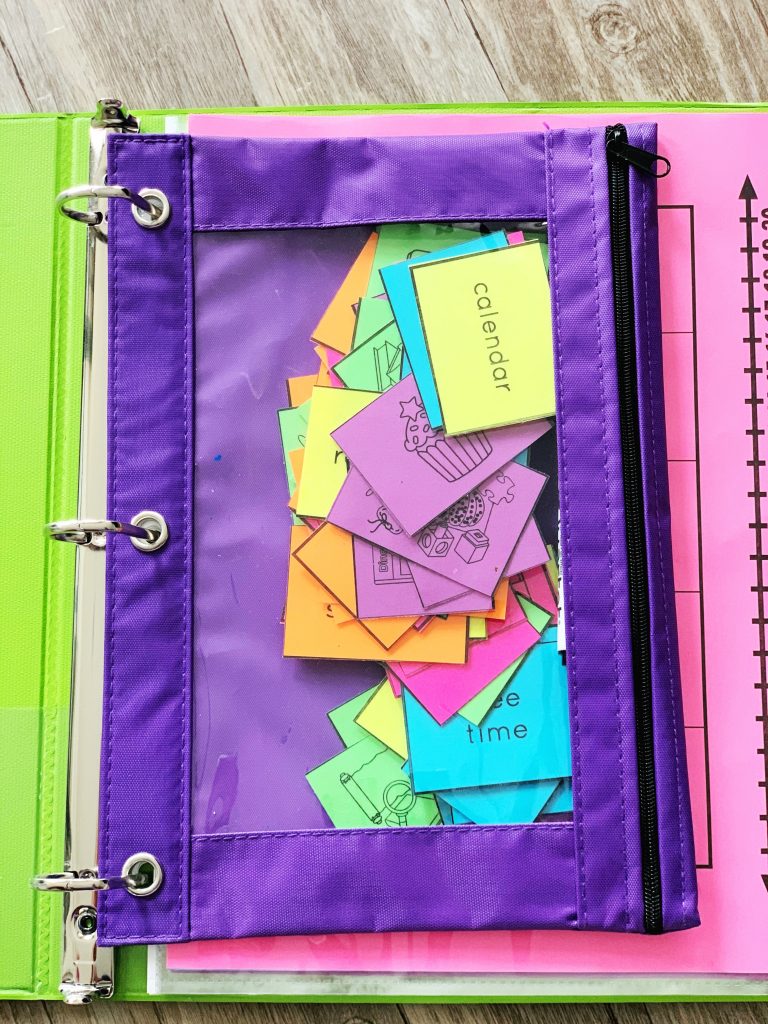 We also found adding sheet protectors with extra fine motor pages were handy to have tucked inside the binder. I had a hundreds chart (i.e.: traceable numbers or blank to fill in), letter and number formation practice pages, and whatever skills we were working on. These pages came from my Dry Erase Printables pages (math and literacy included).
Visuals and Schedules are KEY to a successful school day. I really couldn't imagine teaching without them!
I hope you find this Picture Schedule a helpful support tool in your classroom!
Download the Picture Schedule Below