This DIY phonics tip will change your teaching!
Quite a bold statement, but trust me – it's THAT GOOD!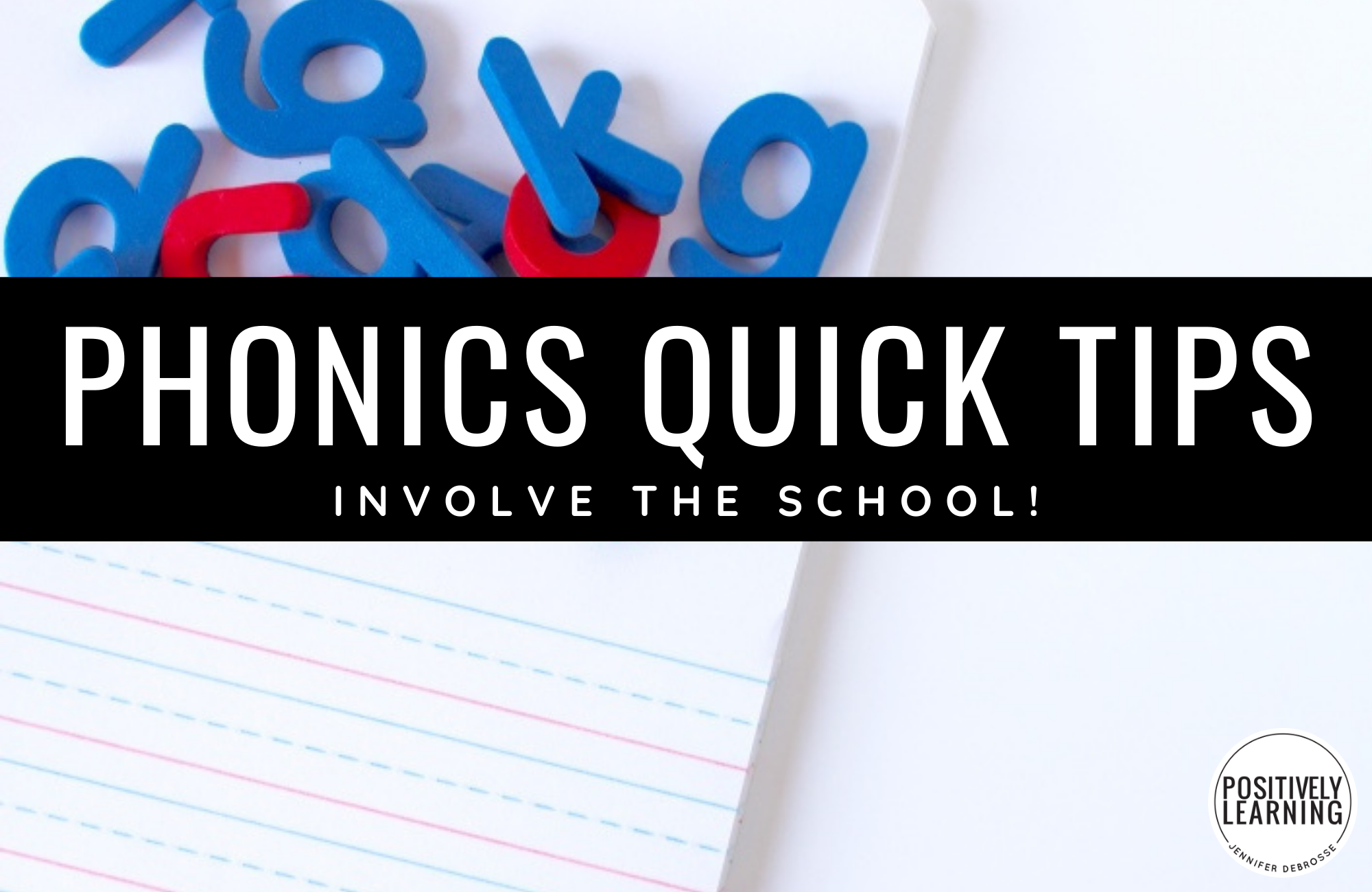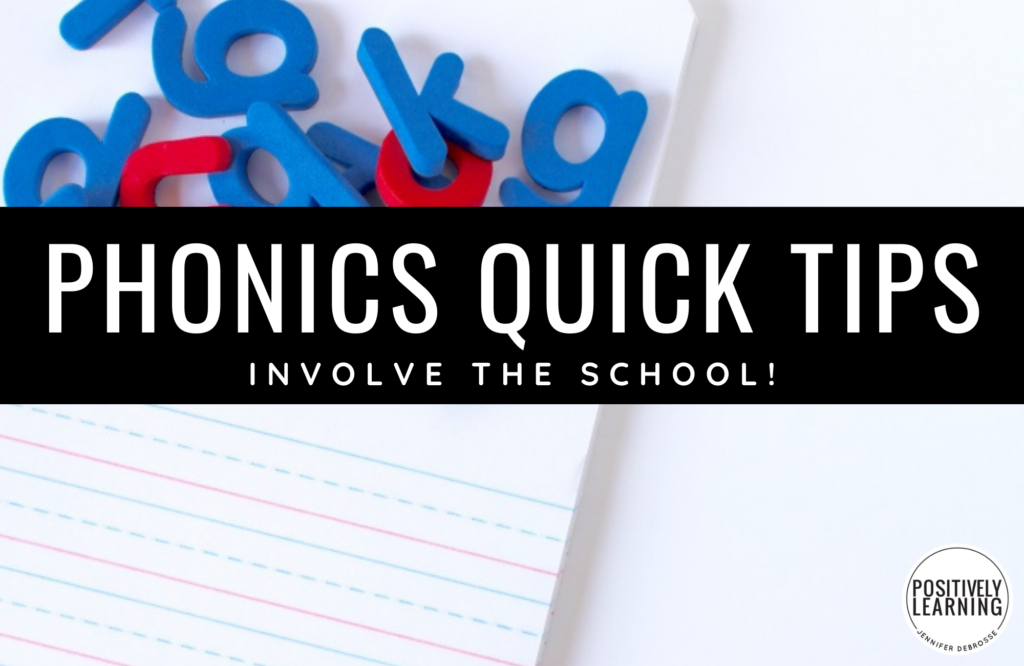 First a little background information…
My reading intervention groups focus on phonemes – specifically phonics sound spellings. In first grade, it's all about those phonics "chunks" we hear, then see, like /ch/ and /ou/ (and 42 more!).
Although we spend time learning and practice phonemic awareness (hear) and phonics skills (see) in both the general education and small group intervention setting, we always benefit from application.
Application – Phonics Sound Spellings
We work on blending, dictation, and applying our skills while reading across the curriculum.
The question I ask maybe two three dozen times per day is:
"What do you notice about this word?"
This probably sounds very familiar 🙂
I also like to highlight what we notice, like this:
Color-coding is life, that is all.
Now that we've been gaining some skills, let's strengthen what we're learning by building connections to the real world.
Making Connections – Phonics at School
That's the secret sauce to this phonics activity – applying our phoneme knowledge to real-world SCHOOL connections.
This year, I snapped photos of the teachers and staff to create "environmentally-friendly" flashcards. Although my colleagues looked at me a little strange, my students got SUCH a kick out of it. I can't display the actual cards without teachers' permission, but here's a sample of what they look like: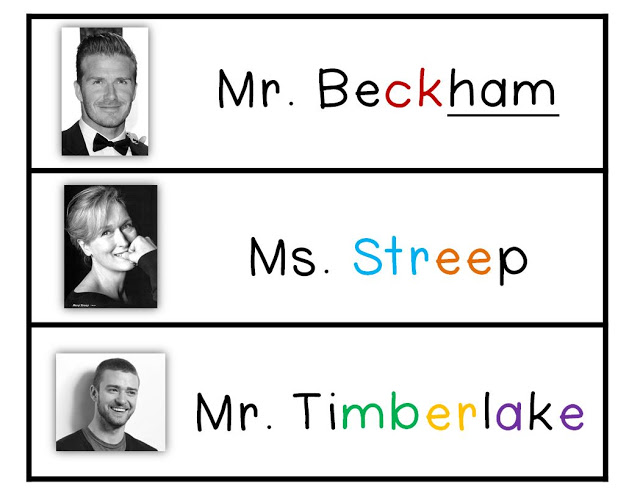 Let's pause to think about what it would be like if Becks actually worked at our school…
SIGH…moving on 🙂
Side Note: isn't that a terrific picture of Meryl? Sooo classy!
Warm-Ups and Cool-Downs – Phonics
We use these cards every single day! Practicing 3-4 at the beginning of a lesson and then 3-4 more at the end works well for us.
How to Practice – Display one card at a time and cover up the picture (use a square sticky note or your hand). Students can work together (turn and talk!) to "solve" the name. This may look and sound like noticing familiar phonics sound spellings "I see -ck , so I will hear /k/"
Students then can "check" their work by revealing the picture!
Such an easy DIY phonics activity with BIG results!
Looking for more environmental print resources? A set of environmental print flashcards is included in every single phonics intervention sets in this bundle – click below to see the huge bundle, plus each set is also available individually.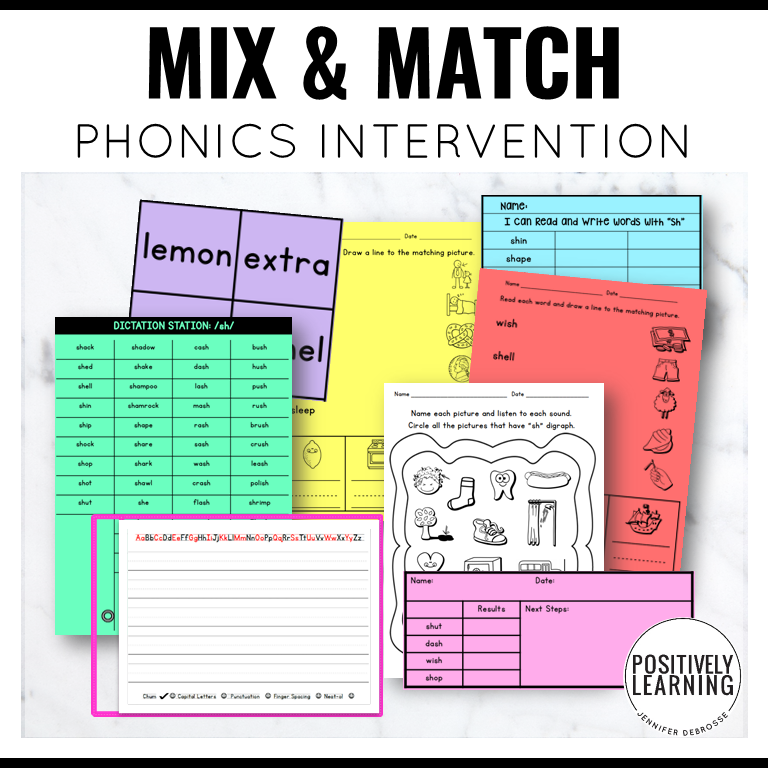 Phonics Mix and Match Bundle