Teacher Appreciation Week should be EVERY WEEK!
Teachers put in so much hard work throughout the year – it can be a challenge to find that perfect gift!
If you've ever struggled finding that "just right" gift that is unique and shows how much we appreciate the teachers in our lives, then we've got you covered!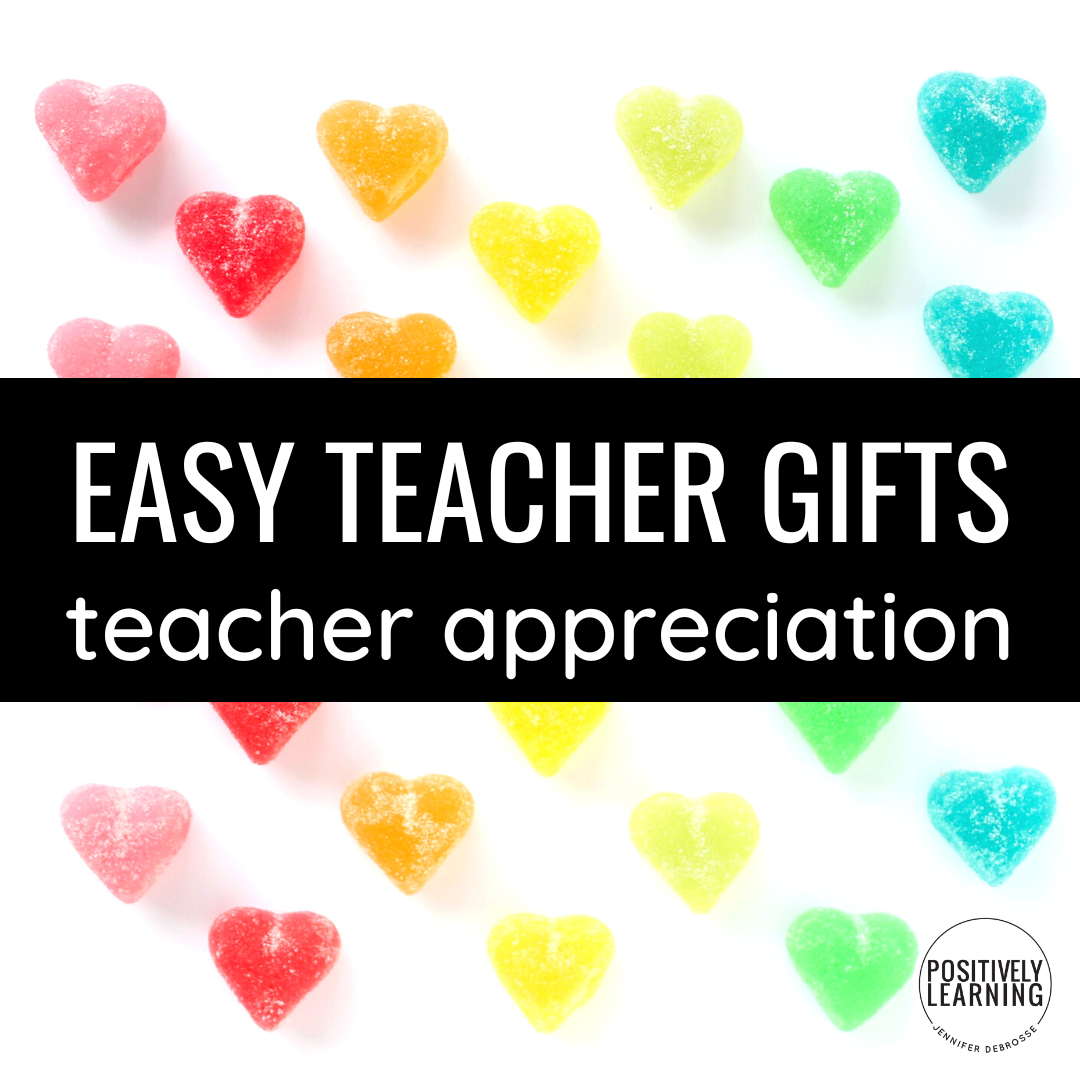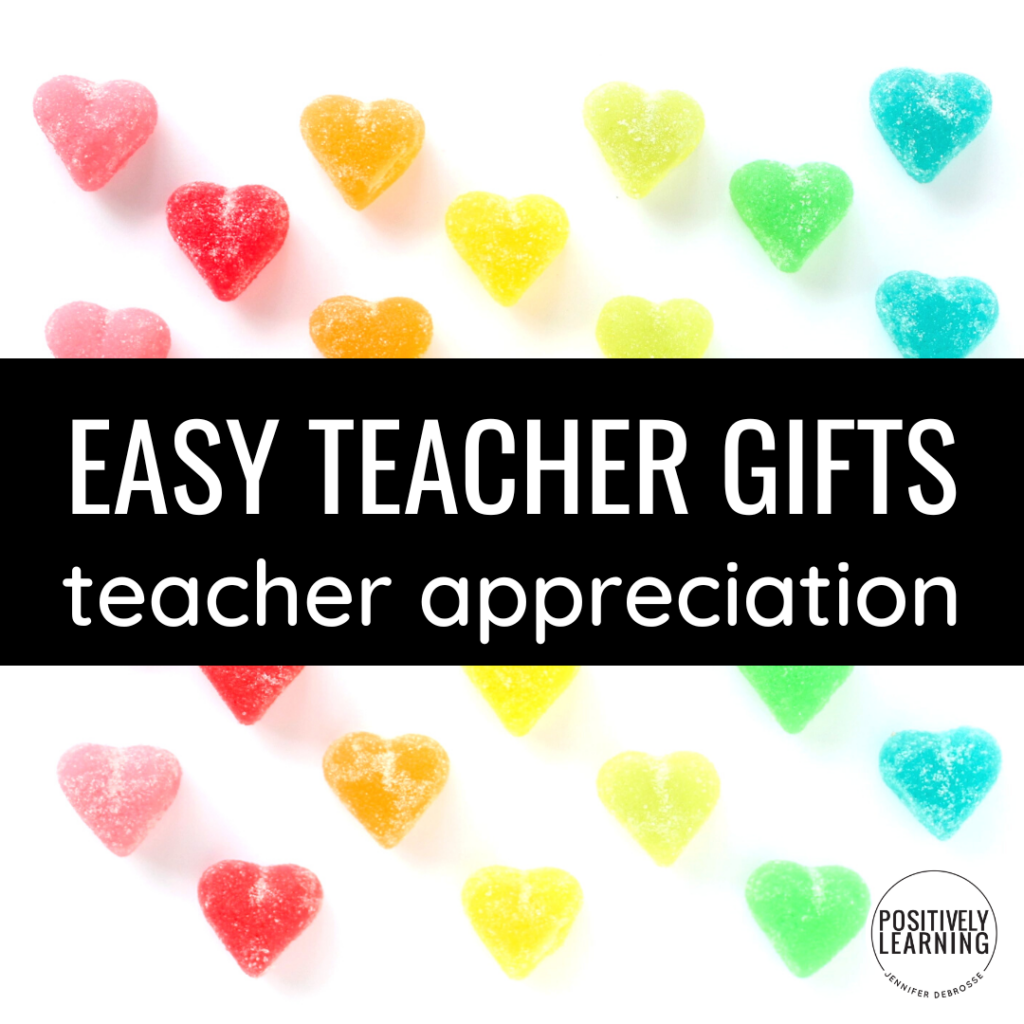 Here's a list of cute ideas and great gifts that any teacher will love!
Teacher appreciation week gift ideas, an end of the school year teacher gift, or a "just because you're awesome" gift… choose one idea to use now and save the rest for later!
Easy Teacher Appreciation Gift Ideas:
Candy bars with a cute tag that says "You're the sweetest!"
A cute mug with a gift card to a favorite restaurant inside of it.
Practical Teacher Appreciation Gift Ideas:
School supplies – Every teacher can always use more school supplies! Put together a simply basket or gift bag with flair pens, pencils, sharpie markers, and paperclips. Don't forget sticky notes!
Amazon gift cards tucked inside a cute gift card holder – ALWAYS appreciated.
Thoughtful Gift Ideas:
Handwritten note – Really? Yes! 10/10 teachers would LOVE a note of appreciation.
Mason jar filled with your awesome teacher's favorite sweet treats or their favorite drink is a thoughtful way to show we care.
Personalized Gift for Teachers Appreciation Week:
Make it personal with a teacher tote bag, teacher coffee mug, or even a fun teacher tee!
If you are looking for an unique and heartfelt way to show your appreciation for your child's teacher, take a look at the selection of gifts available in my etsy store. From personalized notebooks to coffee mugs and teacher tees, there's something for everyone. Be sure to check out the clip board that is perfect for any special education teacher!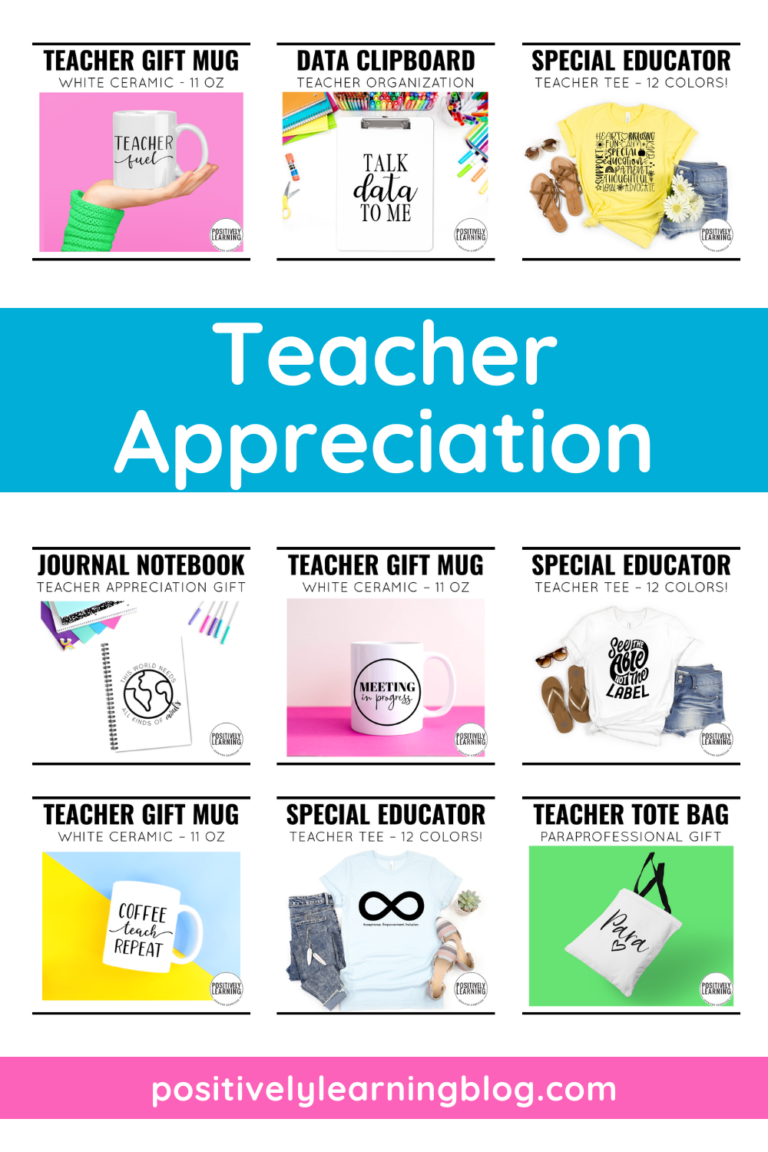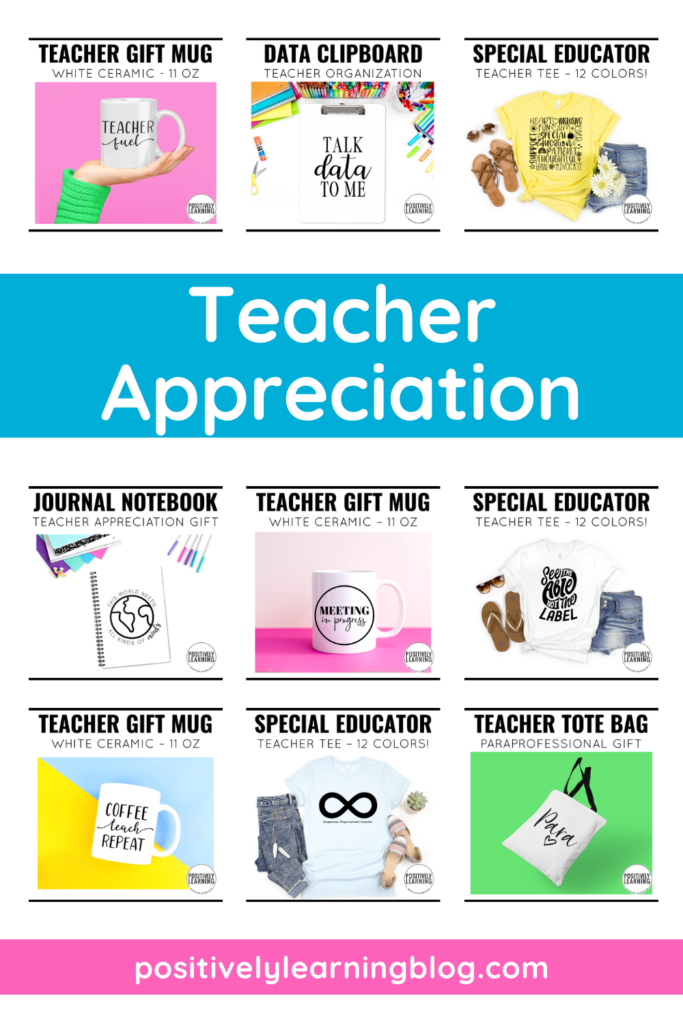 Thank you for celebrating our teachers!