These are the exact words I typed into my close confidant Google:
"Easy Teacher Christmas Gifts"
The search results were great, however the word "easy" seems to be a RELATIVE term.
If you tend to be non-crafty like me, however still appreciate a cute finished product – this budget-friendly Christmas teacher gift is for YOU: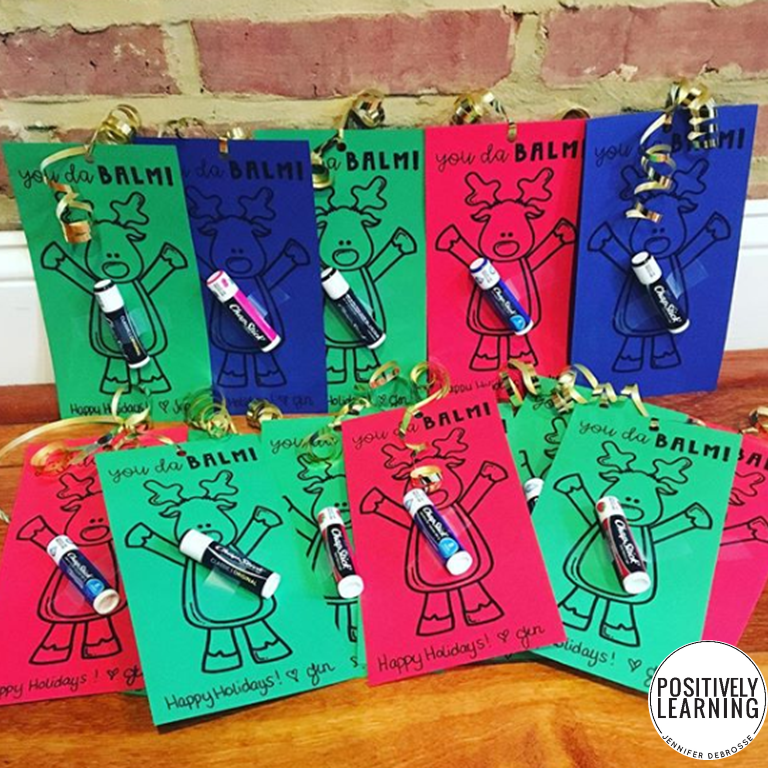 This super simple gift takes just one minute to assemble once you've gathered the following materials:
That's it!
Next, put on your favorite Christmas movie or show and assemble. I tucked them all into one gift bag that I could easily carry into school to pass out.
Have fun passing these out or tucking them inside teacher mailboxes. This easy teacher gift is so useful, especially during these chilly winter months.
Looking for even more easy teacher Christmas gifts?
Teacher appreciation should last ALL year. Check out this HUGE set of Positive Sticky Notes – there's 300 for year-long pick-me-ups!
Joyful messages to pass out or add to homemade treats!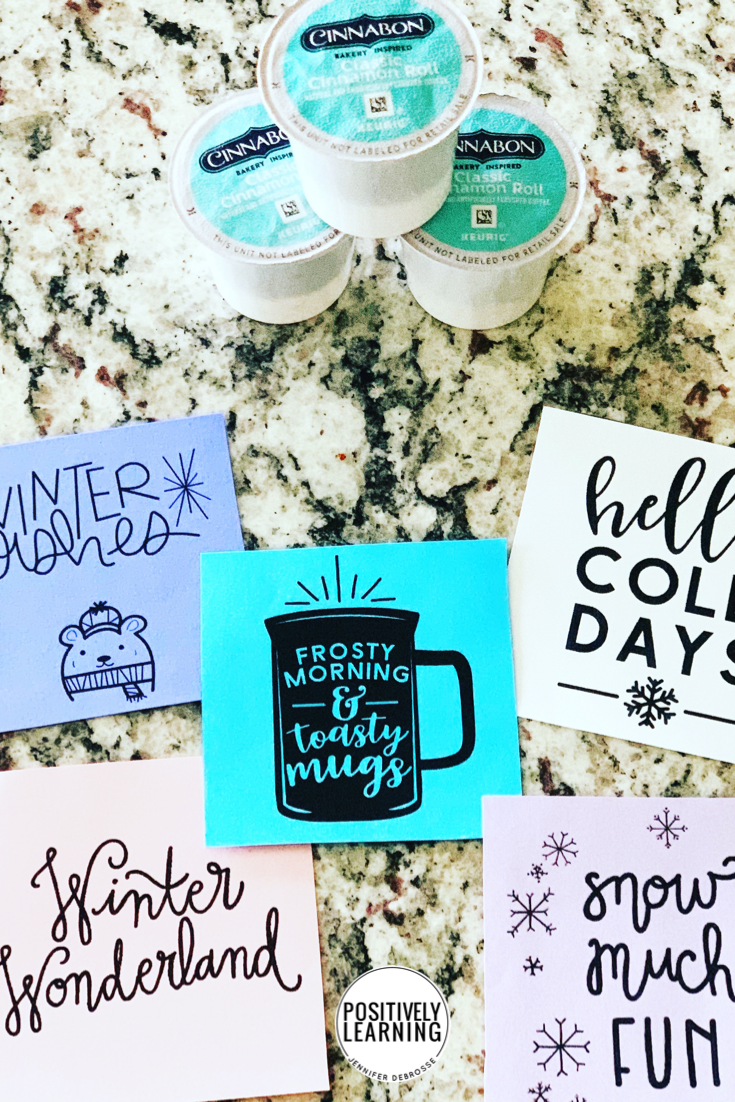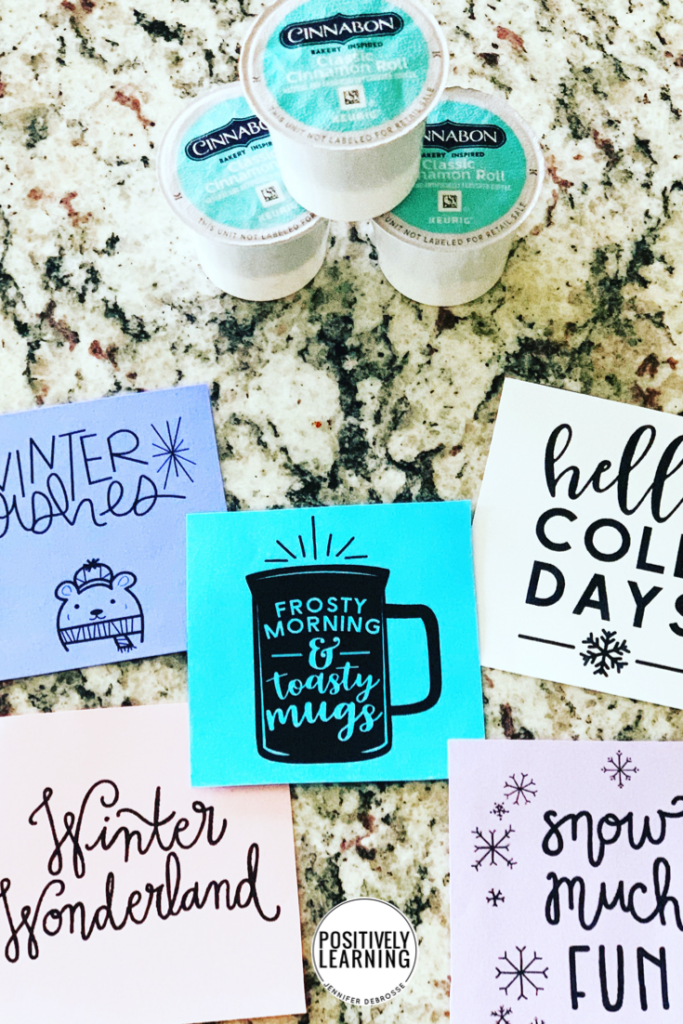 Cheering you on everyday!