Double Dice – I finally bought a set of "Dice in Dice!" So fun!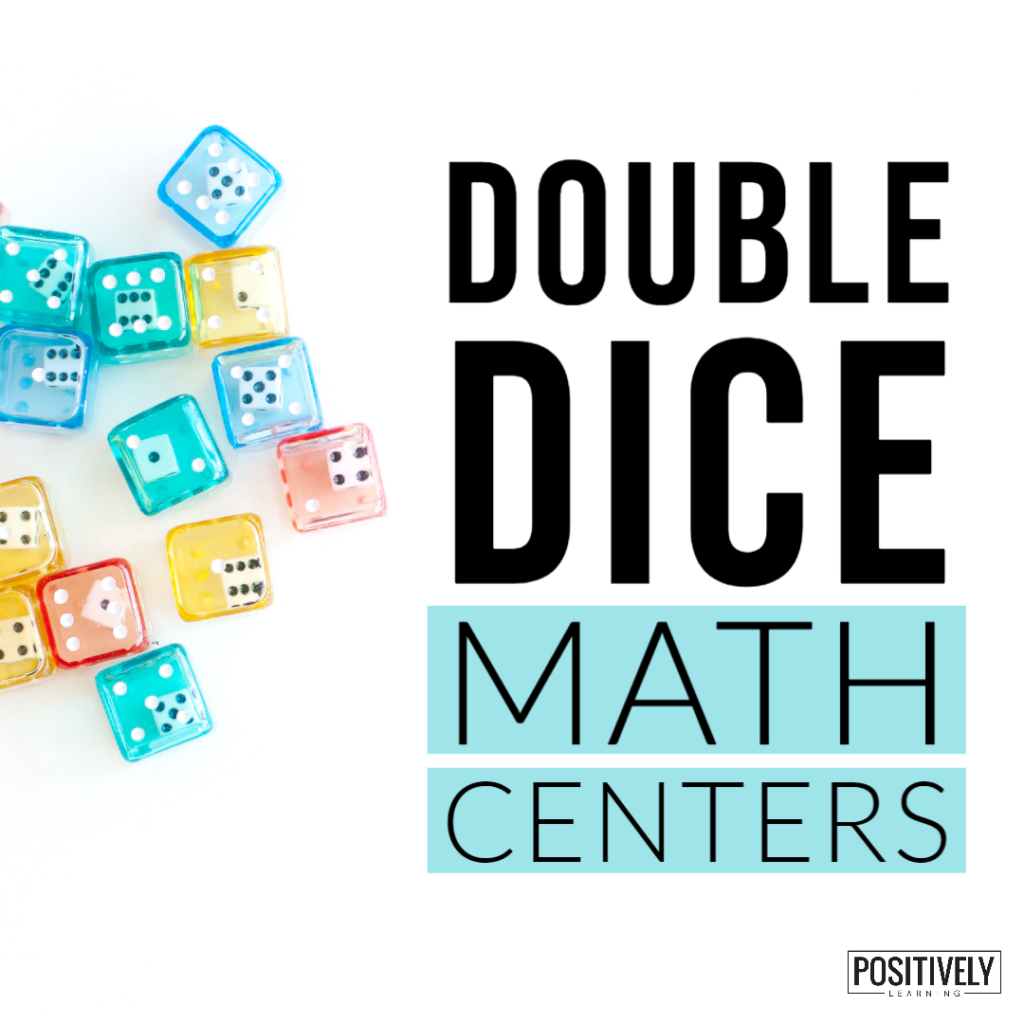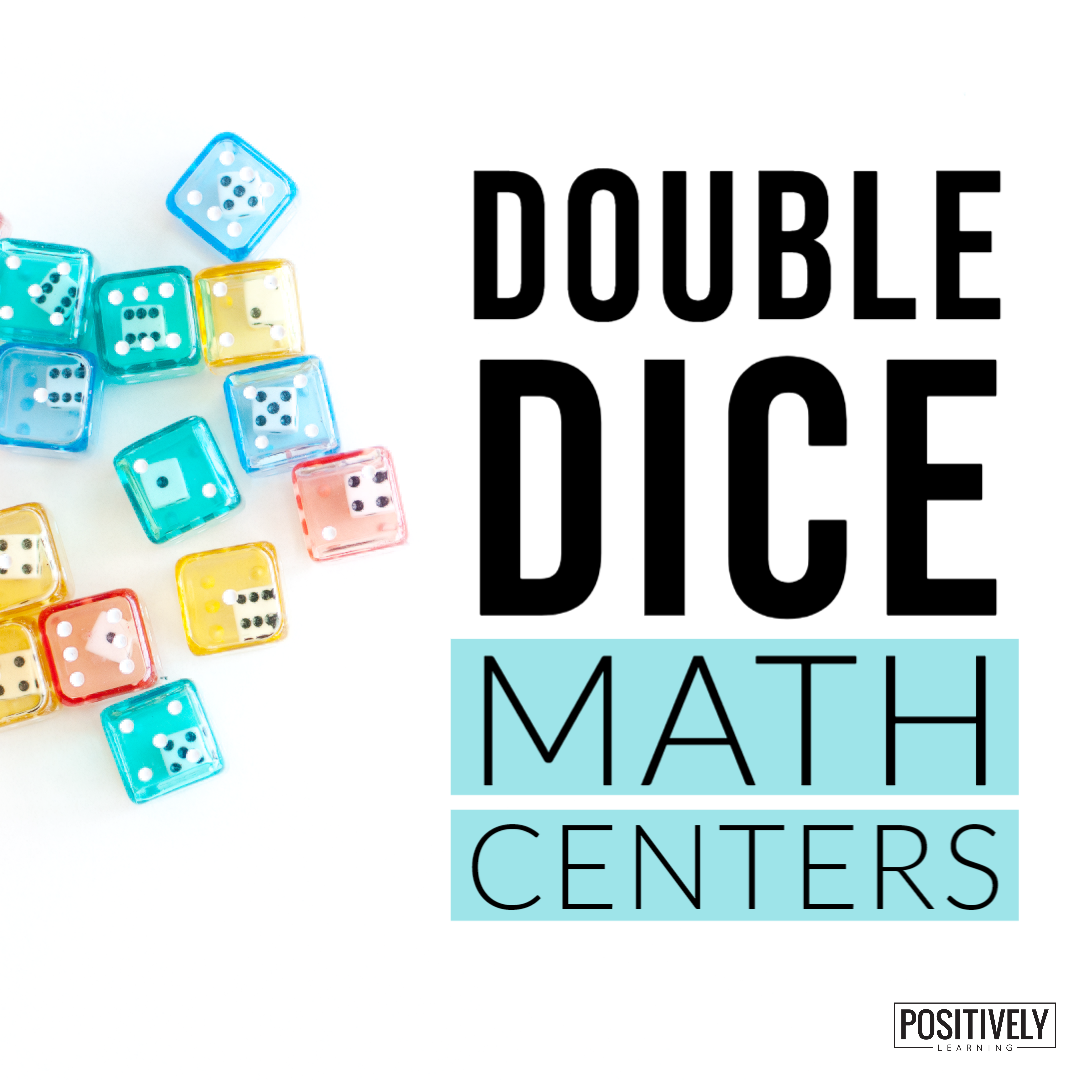 My students have always enjoyed using dice…I've been able to sneak in some pretty tricky math concepts because I used them.
Sadly, last year I had a student who became obsessed with them. It started off fine, but by November we had to put the dice away.
Note to self: share this with his new 2nd grade teacher.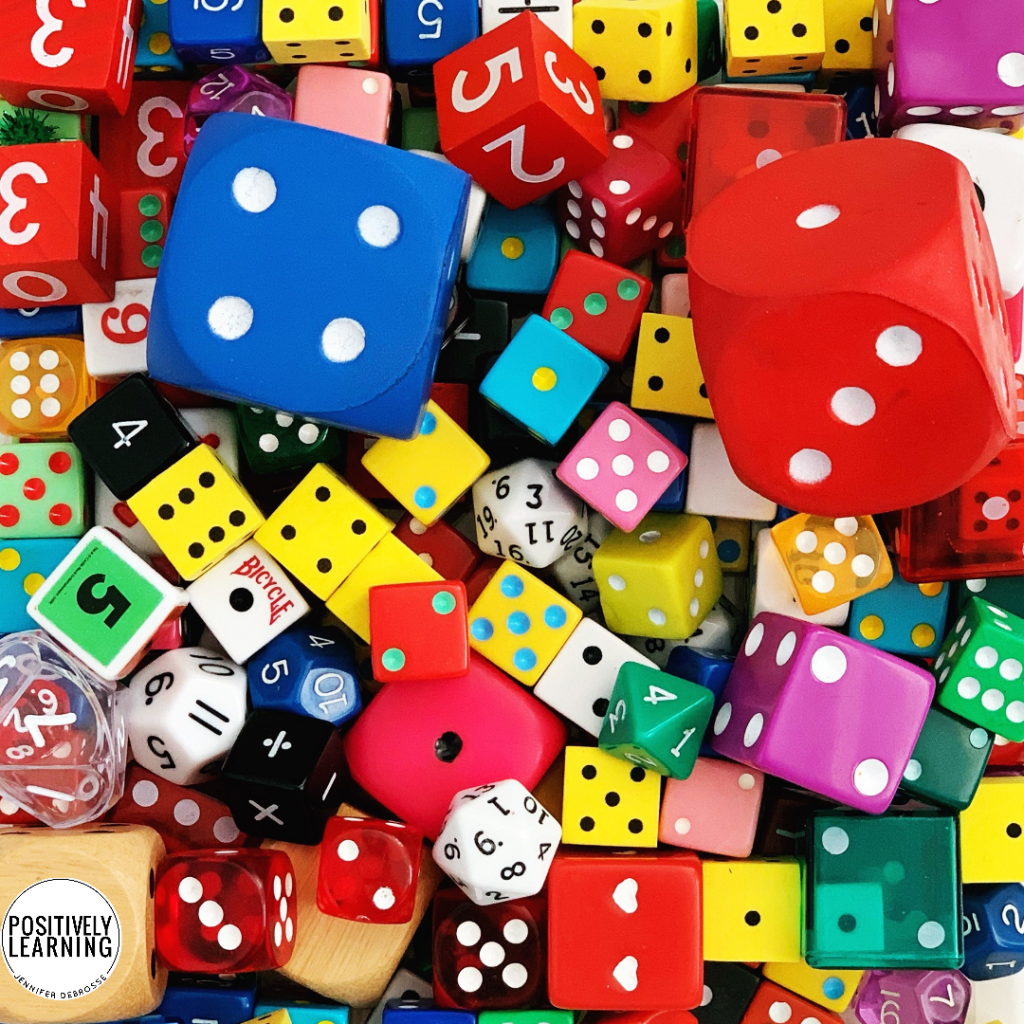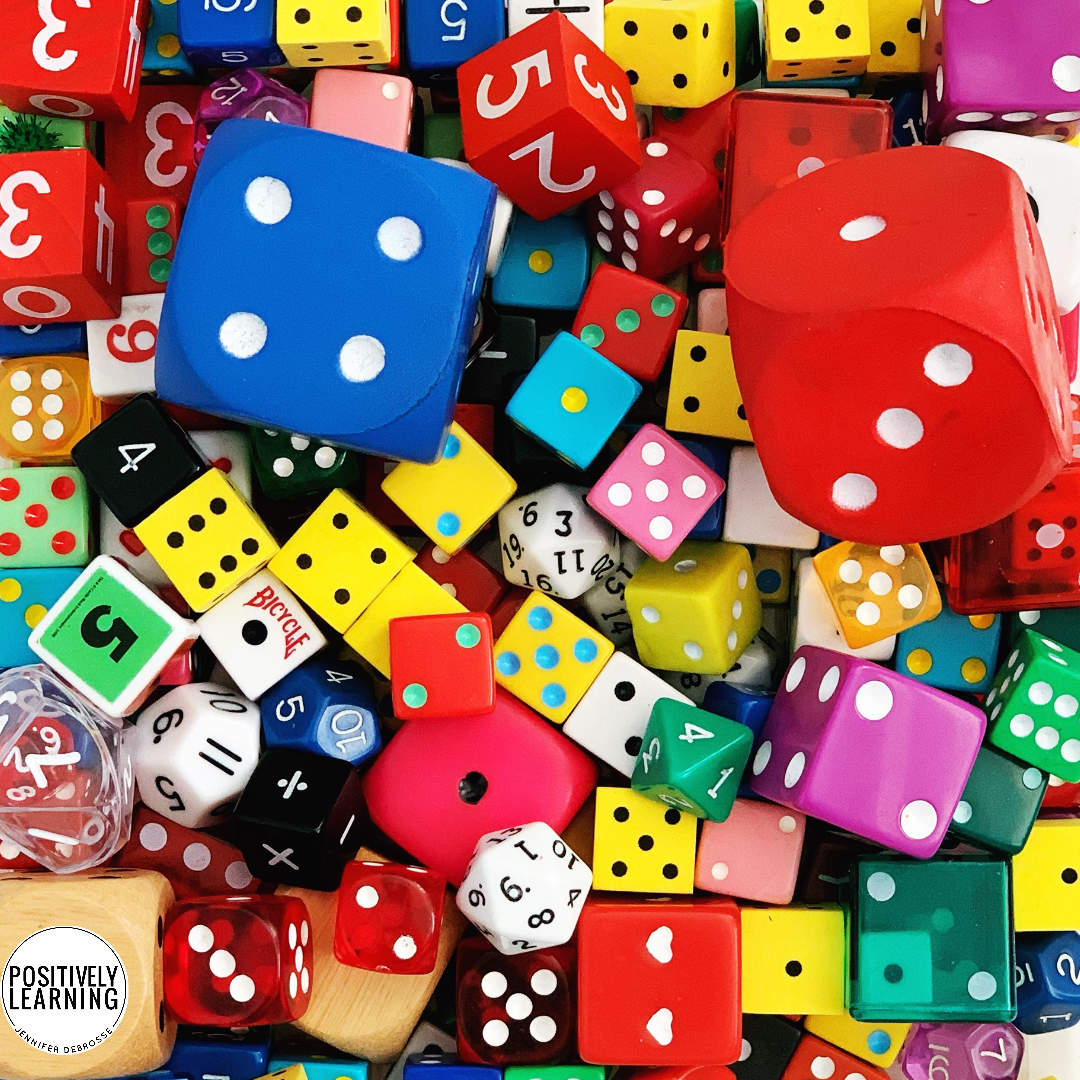 Do you think I need more?!
There's actually more, TONS more…thanks to some reorganization this past summer.
I added dice to my math centers and purchased an entire set of those mini containers to store two-dice-in-one.
Who says you can't learn anything useful from Pinterest?
Download your own set of Dice in Dice math center pages from the Free Resource Library!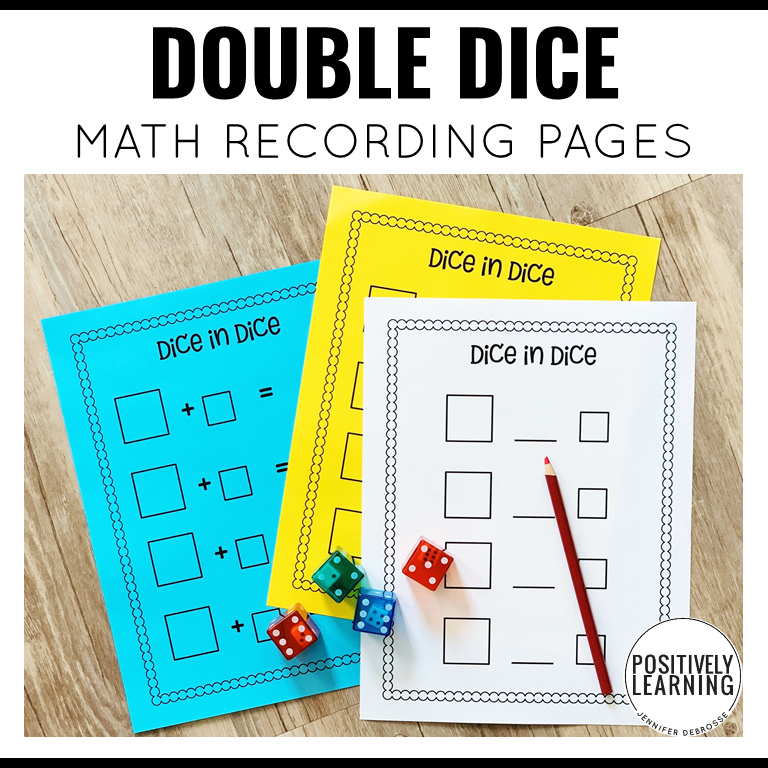 Please Note: If you already receive my email newsletter (thank you!), the password is listed at the bottom. You can sign in and grab the math center here!
Idea – print the dice pages on colored paper and insert them into plastic sleeves to use with a dry erase marker.
If you don't have "dice in dice," you can just roll 2 separate die – SIMPLE!
Looking for more hands-on math games?
Check out my favorite math centers – prepare once and use ALL year with your small groups and centers: