Do you have chill skills?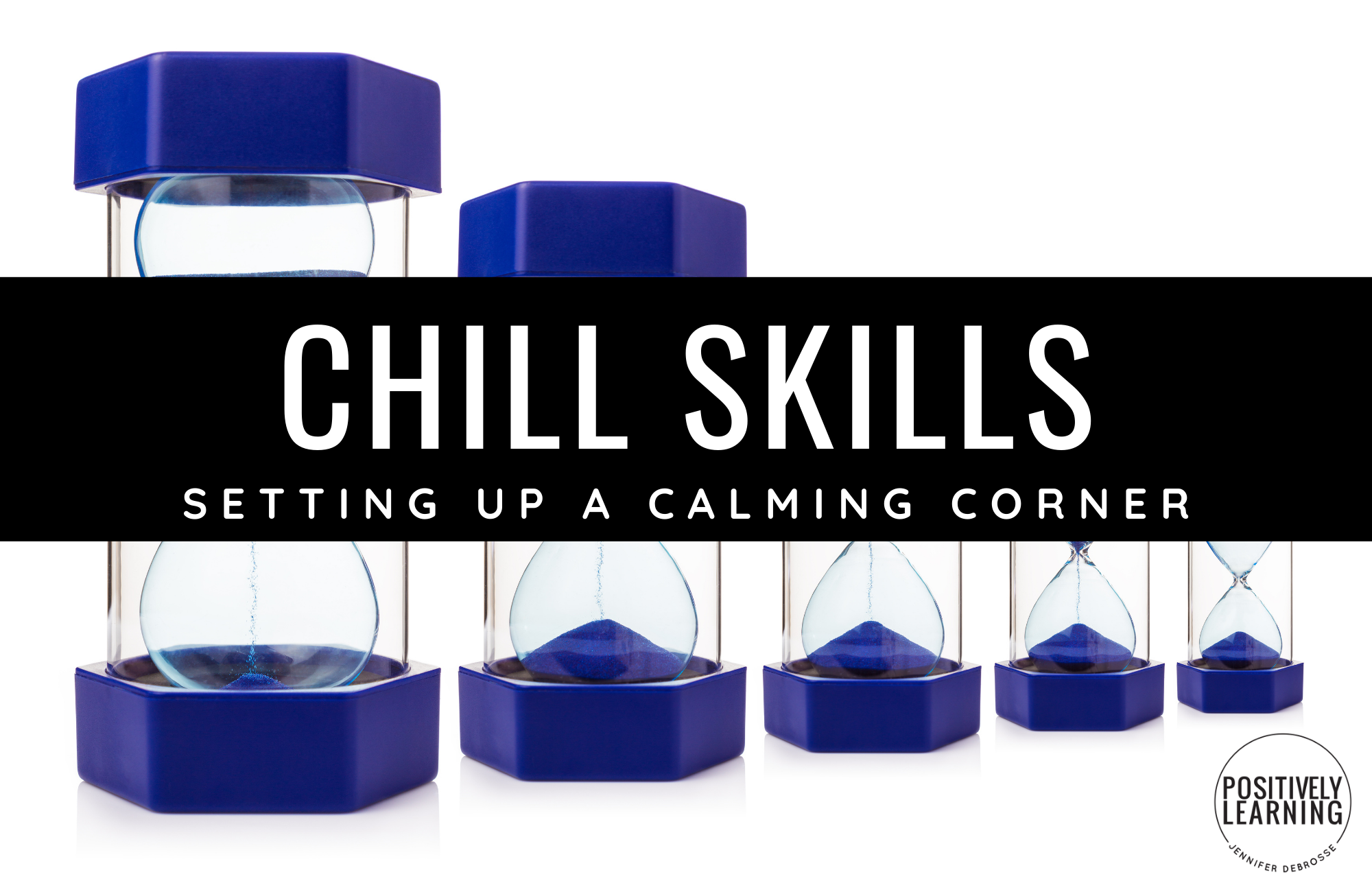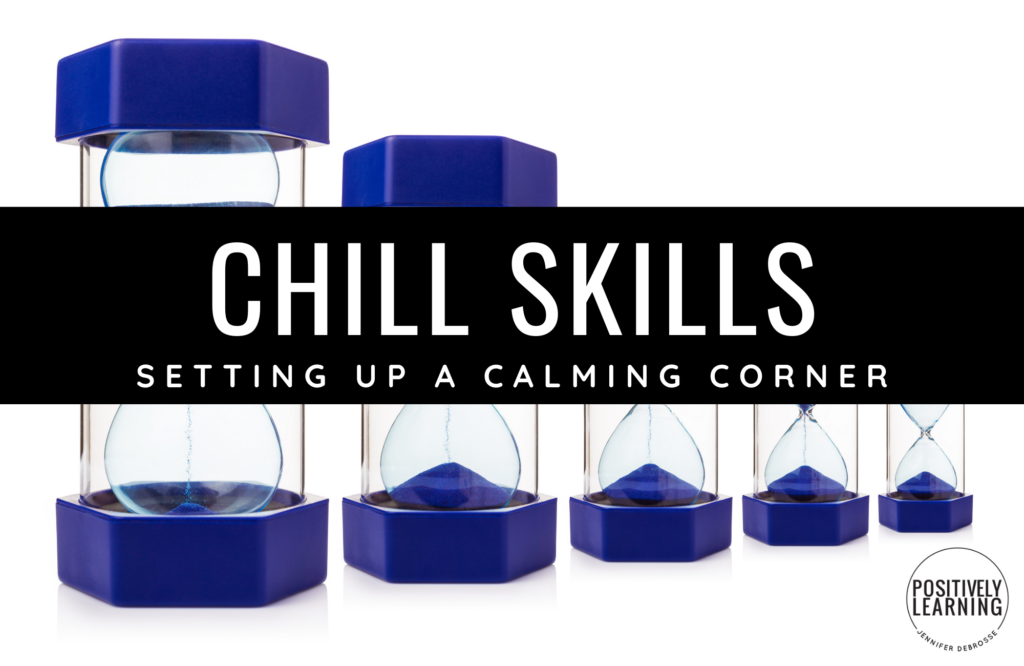 Over the years, I have supported many students who have Behavior Intervention Plans (BIPs) in place or may just need a little support on any given day.
Calm Down Corner
You may have heard the term "calming corner" or even seen "calm down kits." I was intrigued on how this could work in the special education setting.
My resource space is pretty wide open, so there are not a lot of options for anyone to take a private moment to collect themselves. In order to still offer a reduced audience (imagine 10 six-year olds watching!), I created a portable box that my students can visit if they need a break to chill out.
Our "chill out" box has been appropriately nicknamed
The

Blue Box

: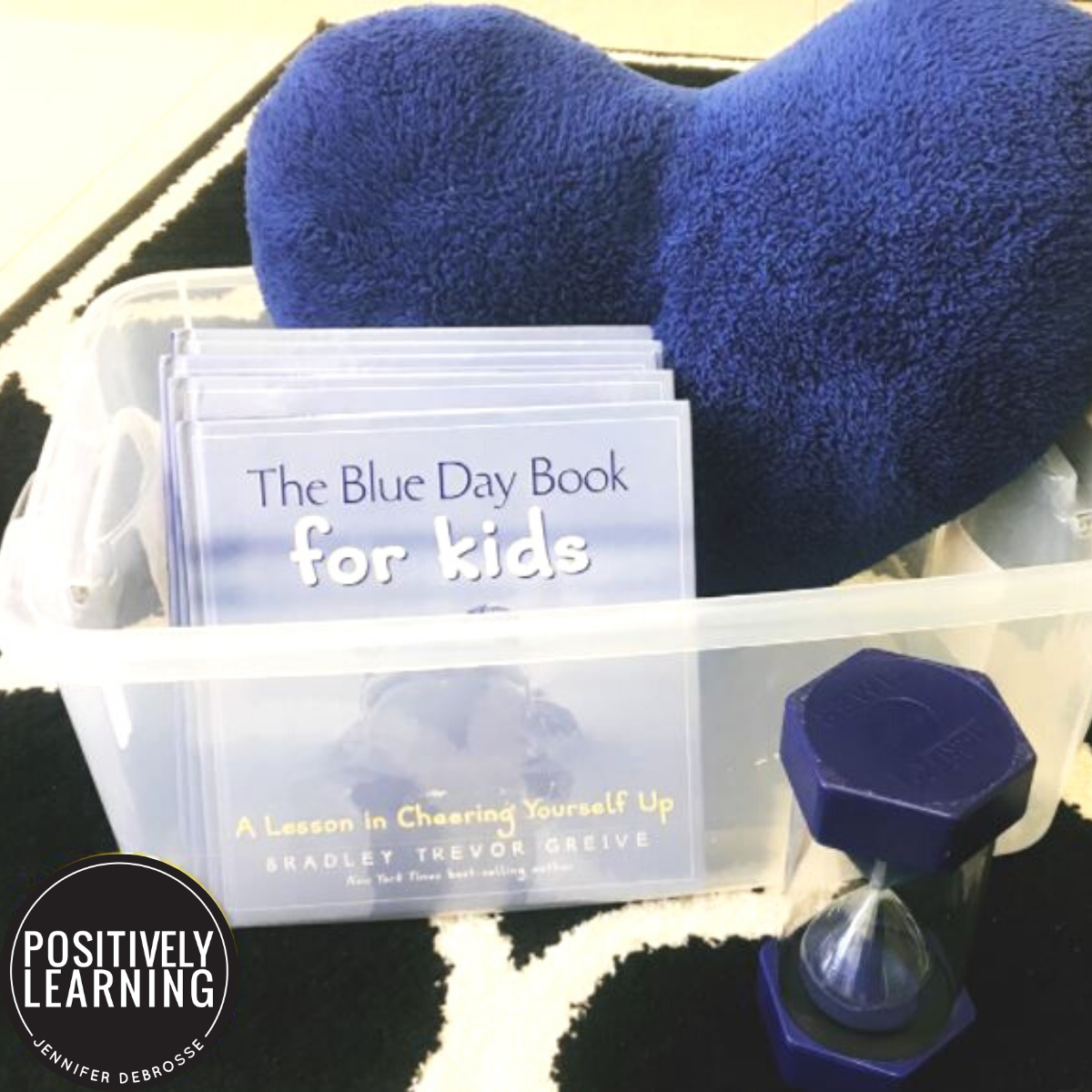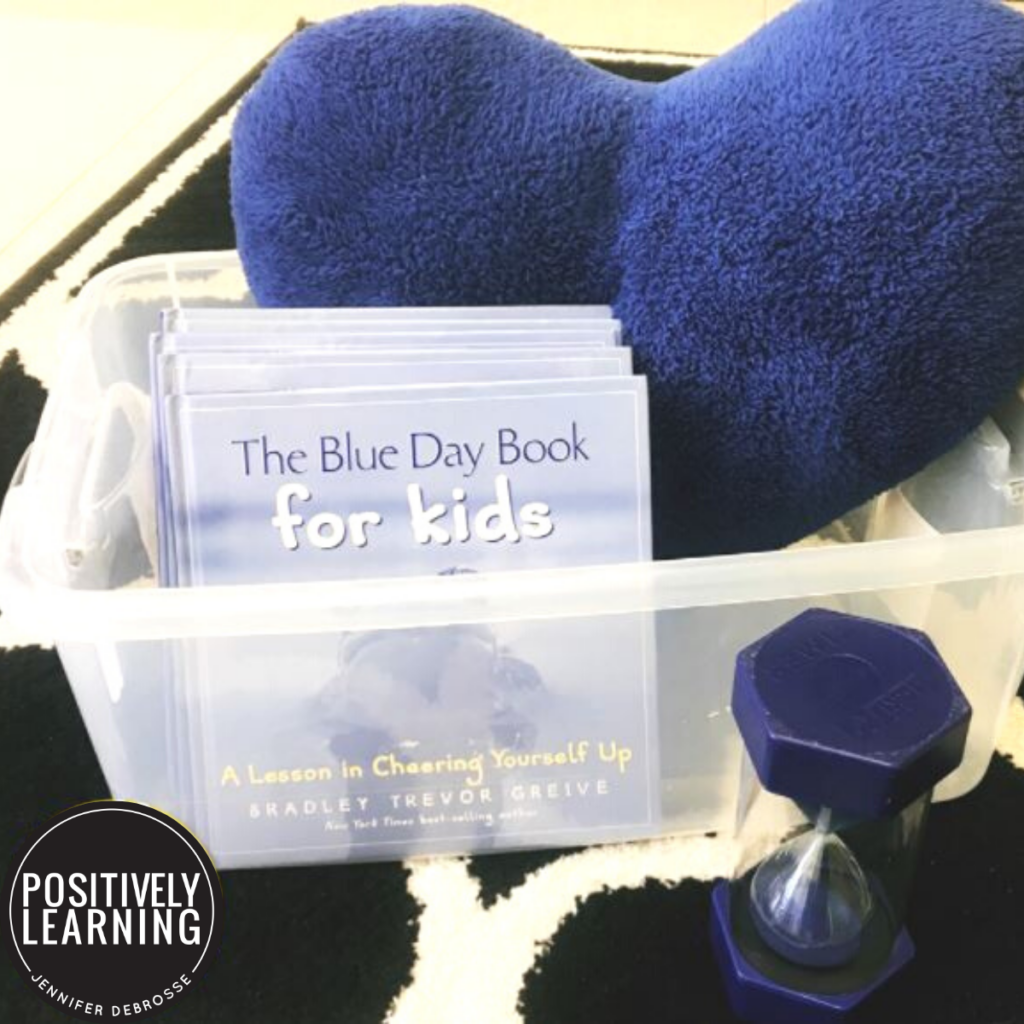 Chill Skill Box – Materials
soft blue heart pillow
sand timer
Chill Skill visual cards
Reflection Pages
The Blue Day Book for Kids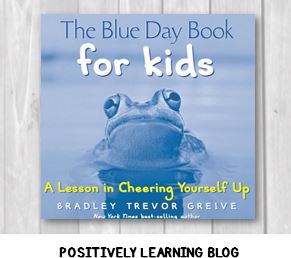 Developing Self-Advocacy Skills
As adults, we've gained enough experience to know when we need to step away from a situation or cool down. Young children (and not so young) often need guidance in recognizing the symptoms of frustration or anger. I do my best to explain that it is okay to take a break and it even shows social intelligence to do this.
My goal is for my students to be able to advocate for themselves as early as possible (even first grade).
At the beginning of the year, we role play with examples AND non-examples of how to use The Blue Box. The key to success is already using the materials for practice before the "real" need presents itself.
Incorporating Read Alouds for Behavior Support
Another idea is to tie it to a character from a story we have read. Not just any character, but someone who is having a pretty tough time and could definitely benefit from applying some chill skills.
Here are some of our favorite read aloud books for managing our emotions: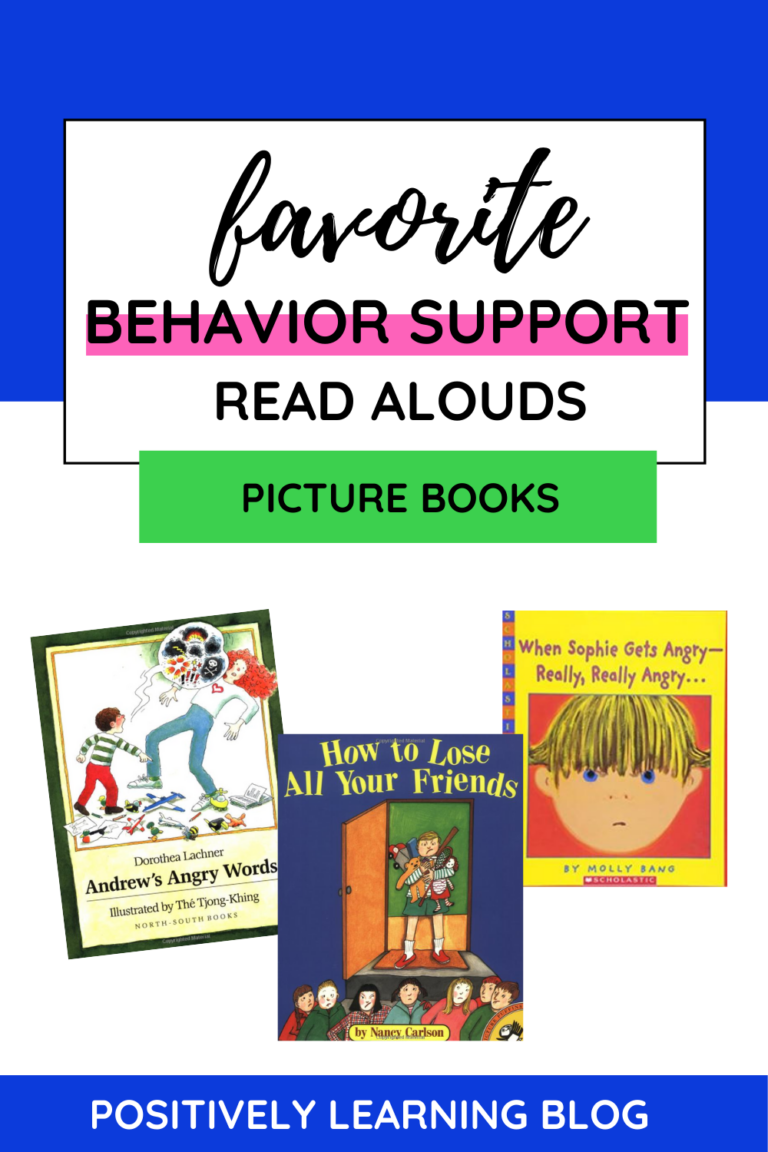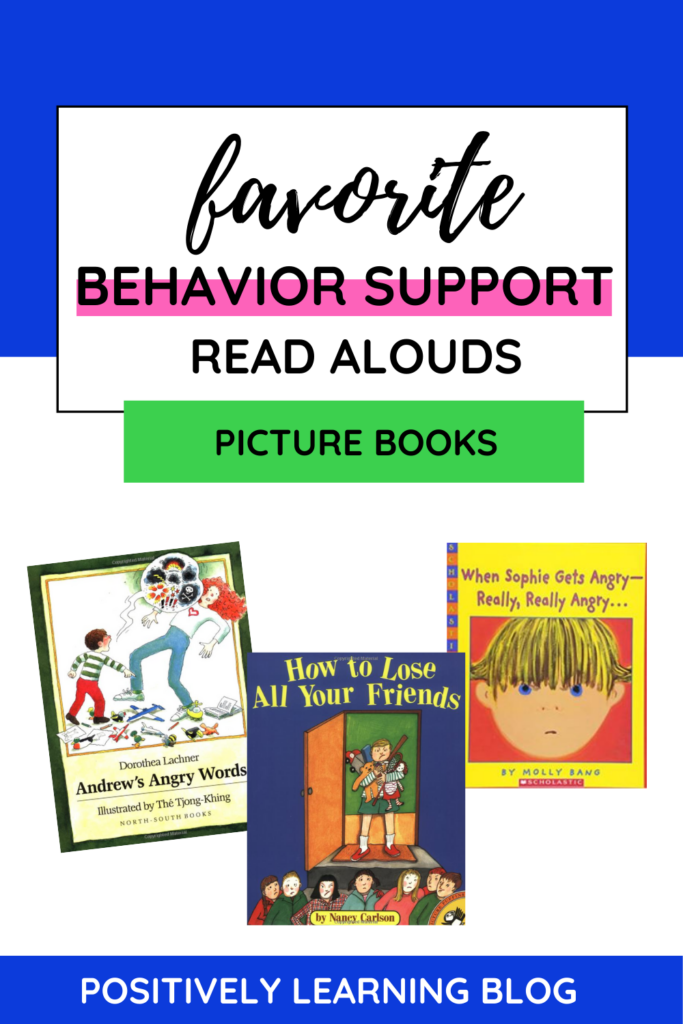 We especially felt a deep connection to Sophie.
I have created a set of 36 Chill Skill strategy cards, but we usually narrow our focus on using about 5-6 every year. The original set was designed for a very special student several years ago and we've been adding a few cards every year. The result is a large variety of skills with something for everyone!
In the Chill Skills set, there's also reflection papers (perfect for a half-size clipboard) and feelings cards (both with text and without) to help students express themselves. There have been students who LOVED the extra support they received from these cards and some students who didn't have any difficulty with communicating their feelings 😉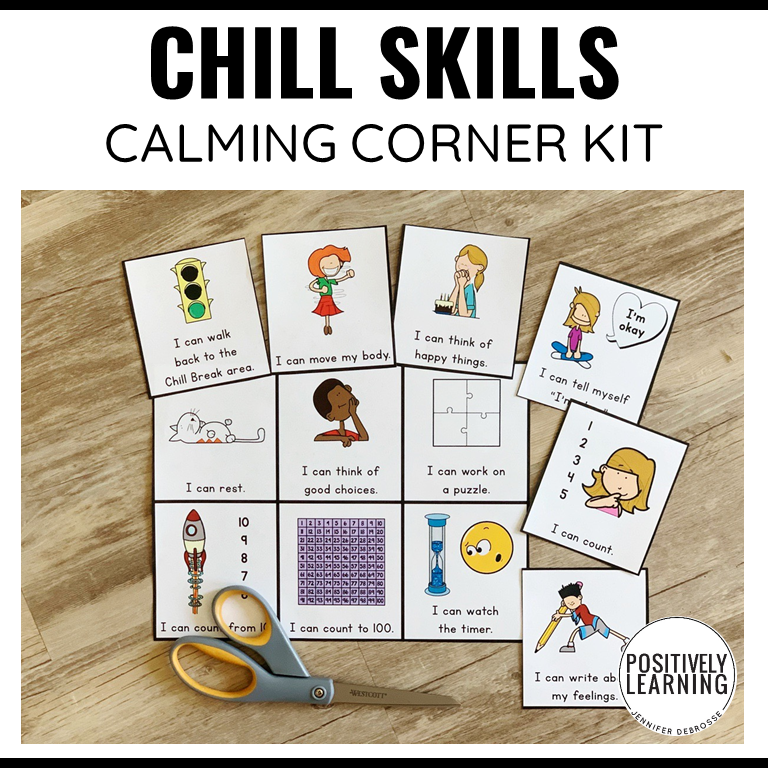 Do you have a space in your classroom? Many of our general educators use their library (what's better than chilling with a good book?) or even a buddy classroom. One of my co-teachers calls her classroom quiet area "Alaska," (because you're supposed to "chill" there ;)).
Looking for more ideas? Check out this post!

Thanks for reading!