I reach for these blending boards every single school year, yet I'm pretty sure I've never used them the same way more than twice!
Phonics in the Inclusion Setting
At my school, my fab-u-lous co-teacher plans the phonics lessons for the entire first grade. They are truly the best I've seen.
Our first graders THRIVE because she keeps a routine of weekly activities while still allowing for differentiation (both up and down).
I teach Special Education inclusion and the predictable lesson format really helps my students get everything they needed.
Everyday we start with a warm-up using a phonics-focused flipchart (Smartboard). The flipchart includes blending, guided practice, some type of interactive game, a fun video clip (i.e.: Electric Company on YouTube), and then an quick exit ticket.
These whole-group activities are at the carpet, then we use the following schedule to "show what we know" at our tables:
Monday – Word Families
Tuesday – Dictation
Wednesday – Decodable Book
Thursday – activity (i.e.: a cut & paste/sort)
Friday – Weekly Exit Ticket
Pulling Small Groups for Phonics
As much as possible, I try to follow the the general education activities. My goal is to NOT pull students to my small group table and instead work alongside their peers whenever possible.
Often times though, we need a little more time with blending. During the flipchart at the carpet, many times I spy my students mouthing the words, copying teammates, or playing with their shoelaces (nooooo!).
When this happens, I end up hand writing extra pages of words to practice for:
1) decoding by applying knowledge of phonics skills (blending)
2) fluency
200 Blending Boards for K-2
Soon I had pages and pages of these, so I finally typed them all up! This huge set (200 pages) follows a K-2 phonics scope and sequence. They are perfect to use for practice decoding simple words.
The blending board page can easily be switched ("mix and match") to follow any literacy curriculum.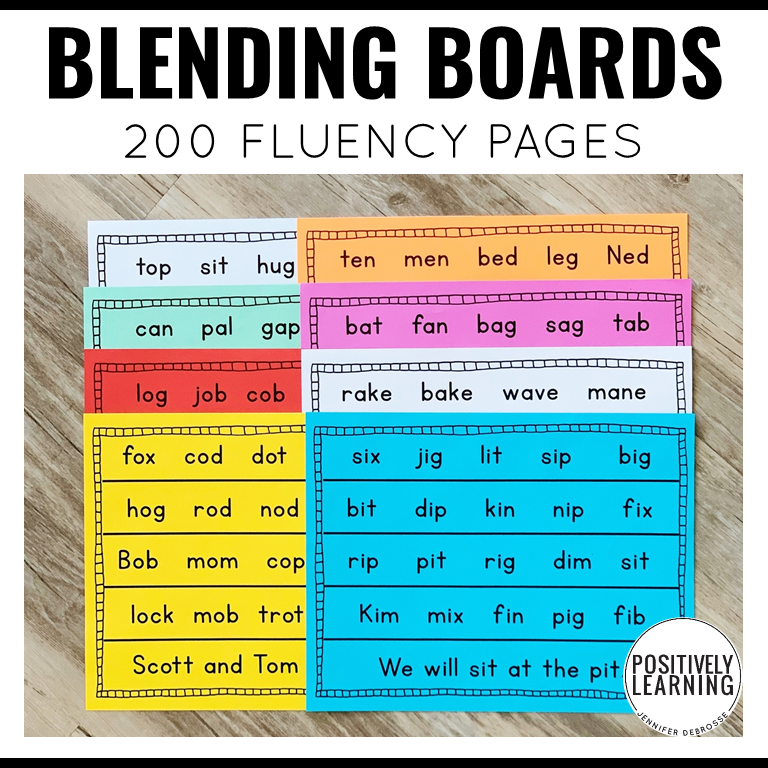 We practice these everyday using different colored markers to highlight spelling patterns and phonemes we recognize. After reading each line together (modeling fluency), my students get a turn to pick a colorful line to read individually.
They LOVE it because 1) they pick their fave color and 2) I let them use a fun pointer. Whatever works, right?
This daily blending activity is very informative and helps me assess how my students are grasping (or not) the phonics skills. Even better – once this decoding routine was established, it only takes about 5 minutes!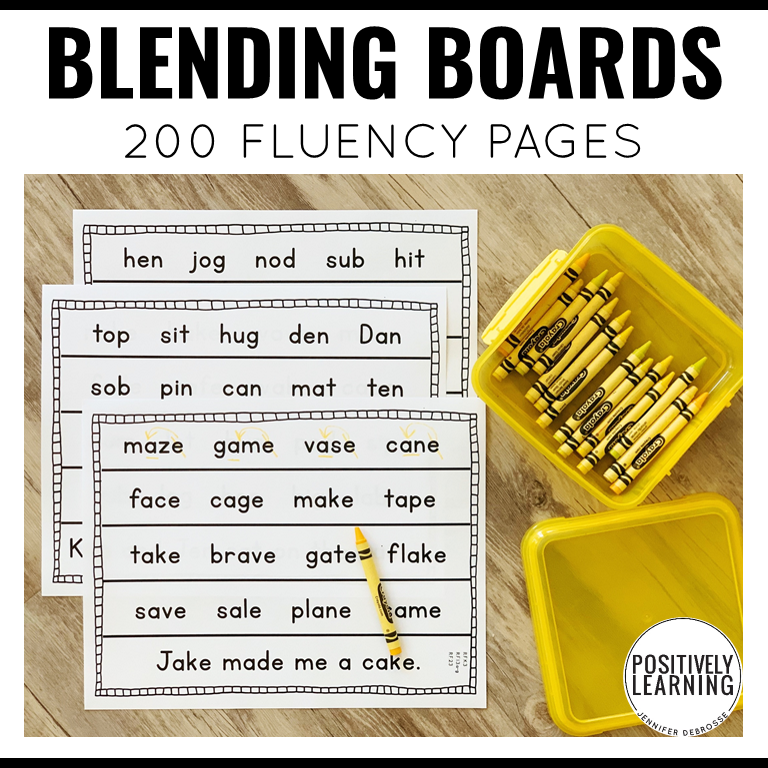 Every year looks a little different, so here's a few ideas for putting these Blending Boards to work:
1) read each line together/individually (fluency)
2) display one page for the whole group
3) print and highlight phonics skills ("I Spy" style!)
4) Send home for extra practice (I've been known to stuff them in my students' seat sacks, too!)
They also would work well as a quick performance assessment, especially because students are already so familiar with the format.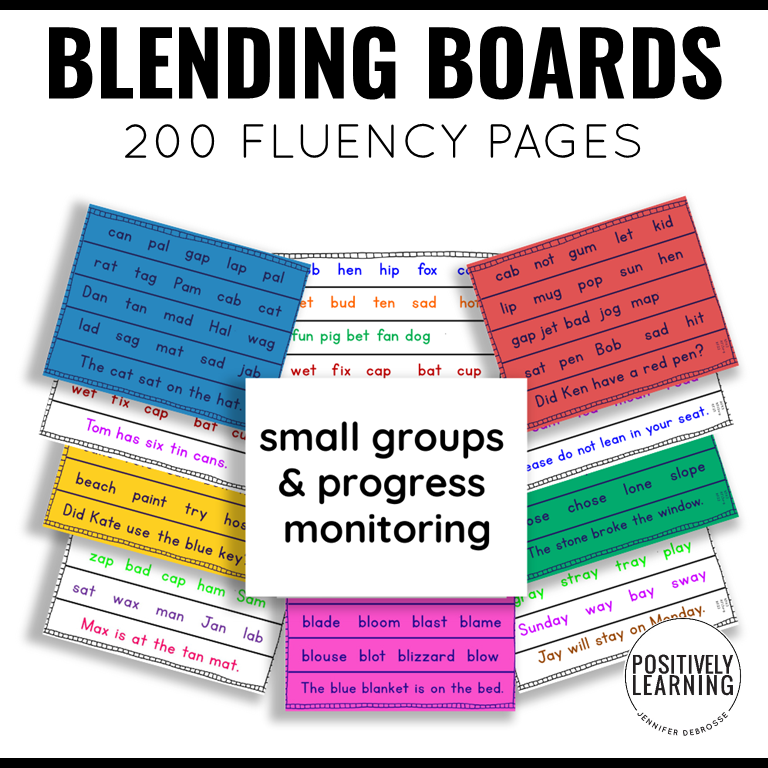 How will YOU use these blending boards?