It's time to cozy up with a warm winter book!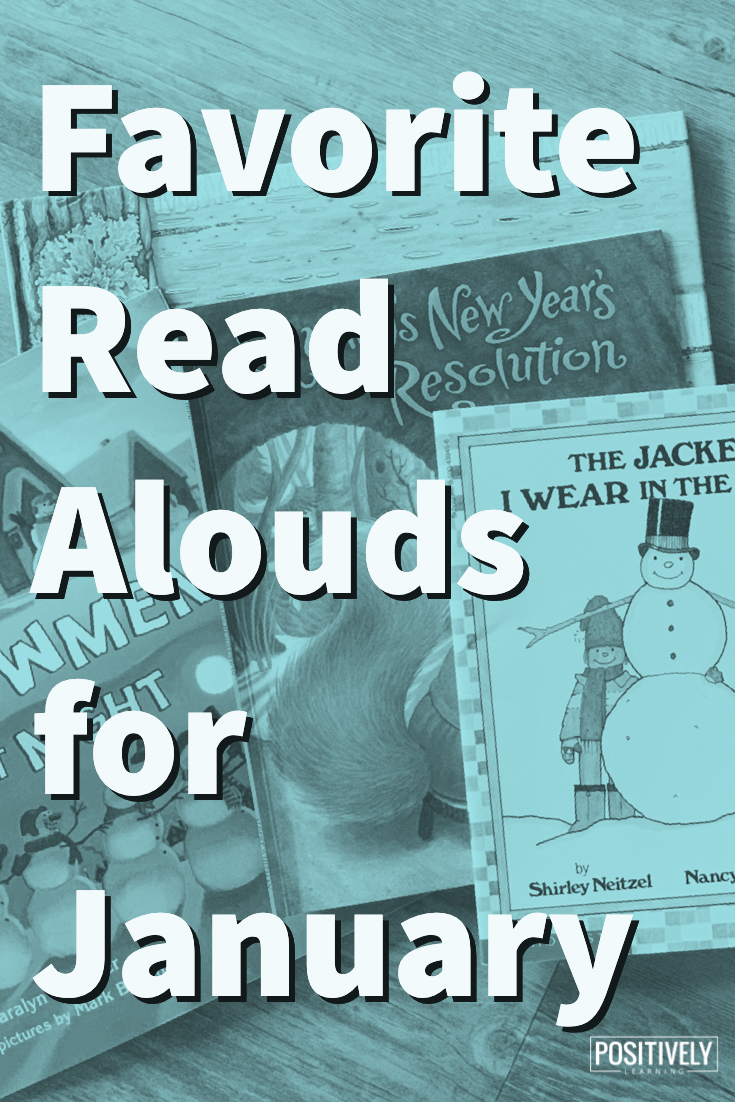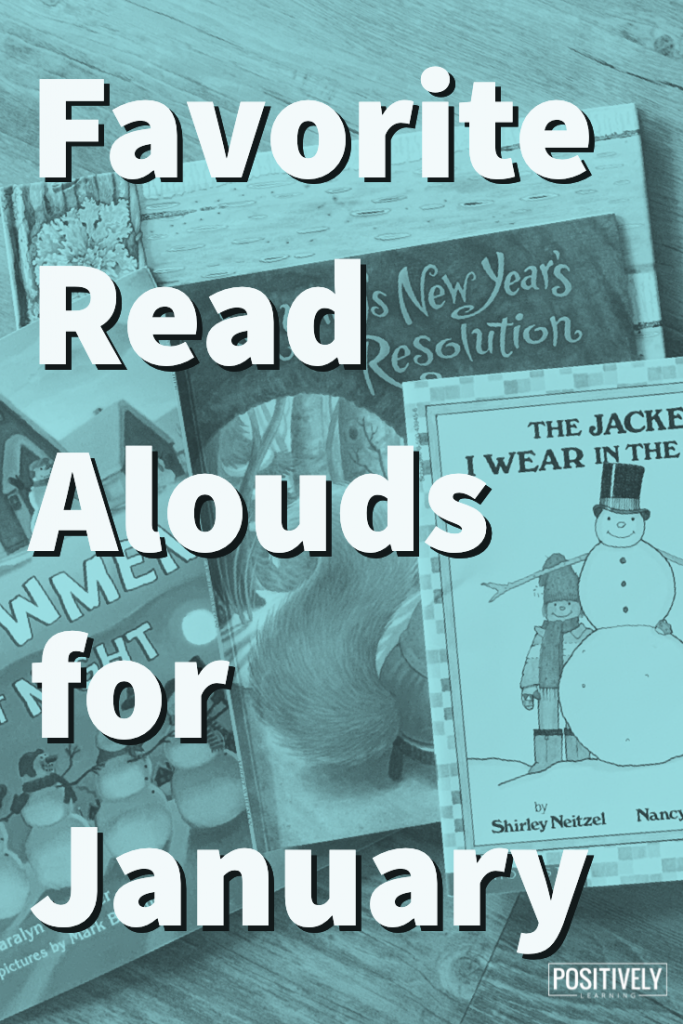 If you've been following me for awhile, you know I take choosing read aloud books VERY seriously.
We only have 180 days to introduce allllll the wonderful books out there and I don't want to waste a minute of my students' valuable time.
Here are my choices for winter books:
Squirrel's New Year's Resolution by Pat Miller
This book is new to me this year and I'm THRILLED I found it! Cute characters walk through the steps of finding the perfect resolution for Squirrel (spoiler alert: helping others). This books pairs nicely with the resolution writing activity in my Happy New Year packet.
The Jacket I Wear in the Snow by Shirley Neitzel
This is simply the BEST winter book for emergent readers! I had great success using the predictable text with my Personal Writing Lists and now I can double up our love for the book with these visual book companions!
The Mitten by Jan Brett (traditional)
What a GORGEOUS read aloud book for winter! Every year I have to make the tough decision between reading The Hat or The Mitten by Jan Brett. They are both so good and favorite with first graders.
Snowmen at Night by Caralyn Buehner
This book is a MUST-READ for winter! Adorable plot with whimsical illustrations. Besides being an enjoyable read aloud, this story also supports the concept of sequencing as the snowmen enjoy playing while we're asleep!
More Snowy Favorites
I created visual book companions to support asking and answering questions from these winter texts.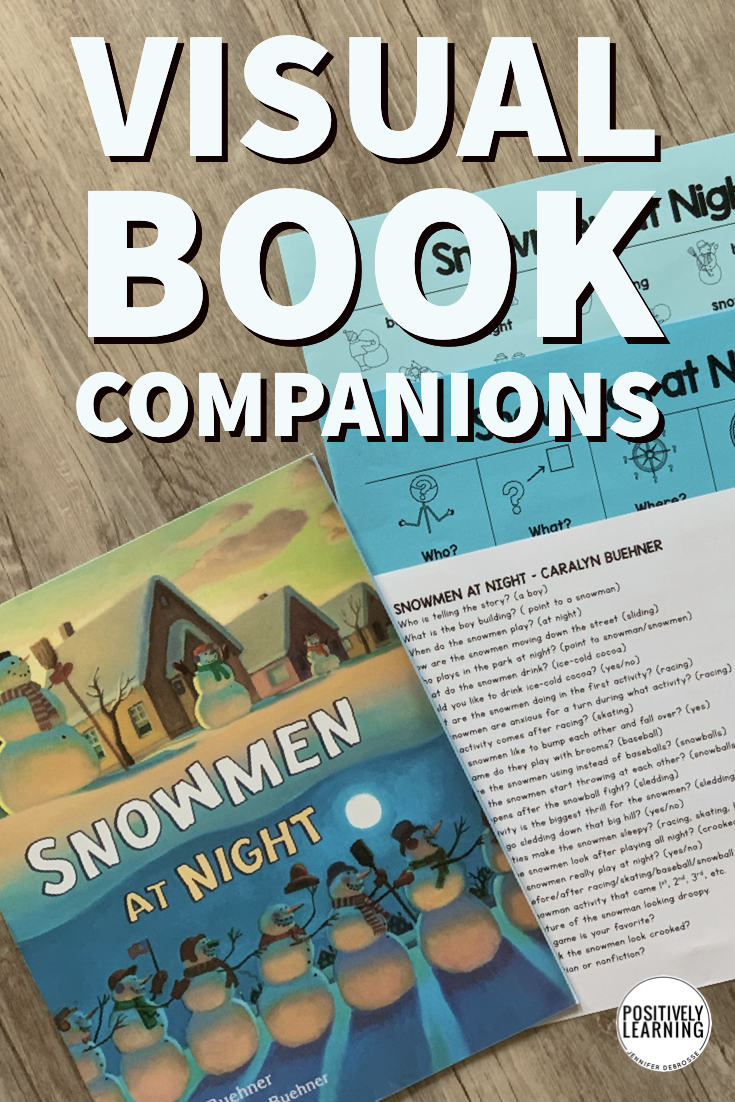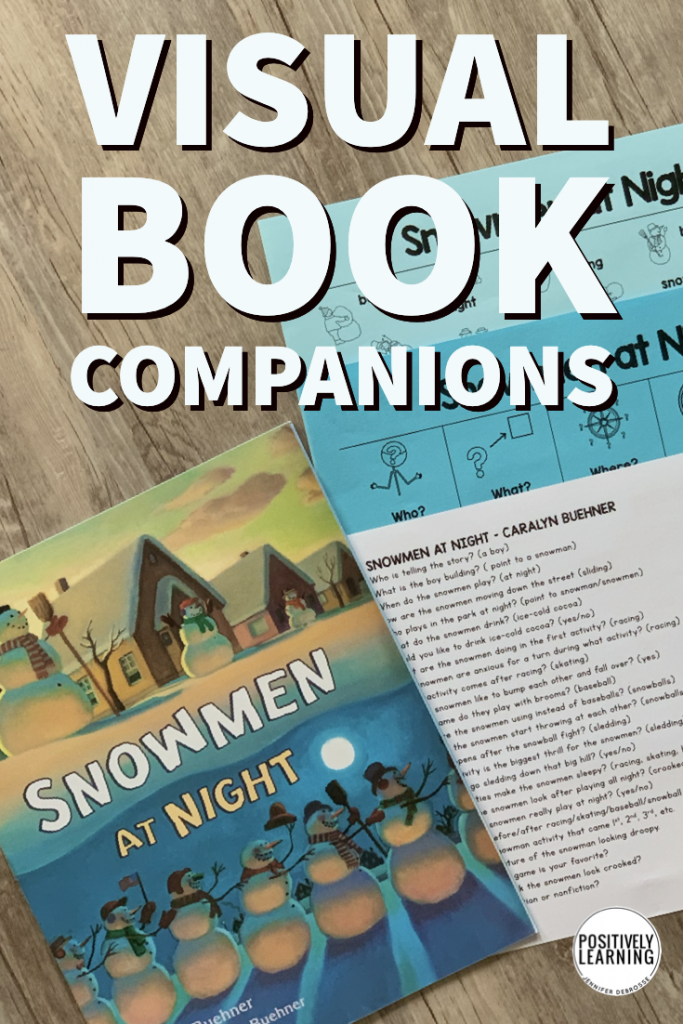 I'm so happy with these books, but it was tough to choose! Who wants to leave out the perfect winter read aloud?
If you're like me, you probably love reading Sneezy the Snowman by Maureen Wright every year. I've got you covered! The visual book companion for this adorable winter book is in my December Visual Book Companions.
Happy Winter Reading!