A chubby little snowman
Had a carrot nose.
Along came a bunny
And what do you suppose?
That hungry little bunny,
Looking for his lunch.
Ate the snowman's carrot nose
Nibble, nibble, crunch!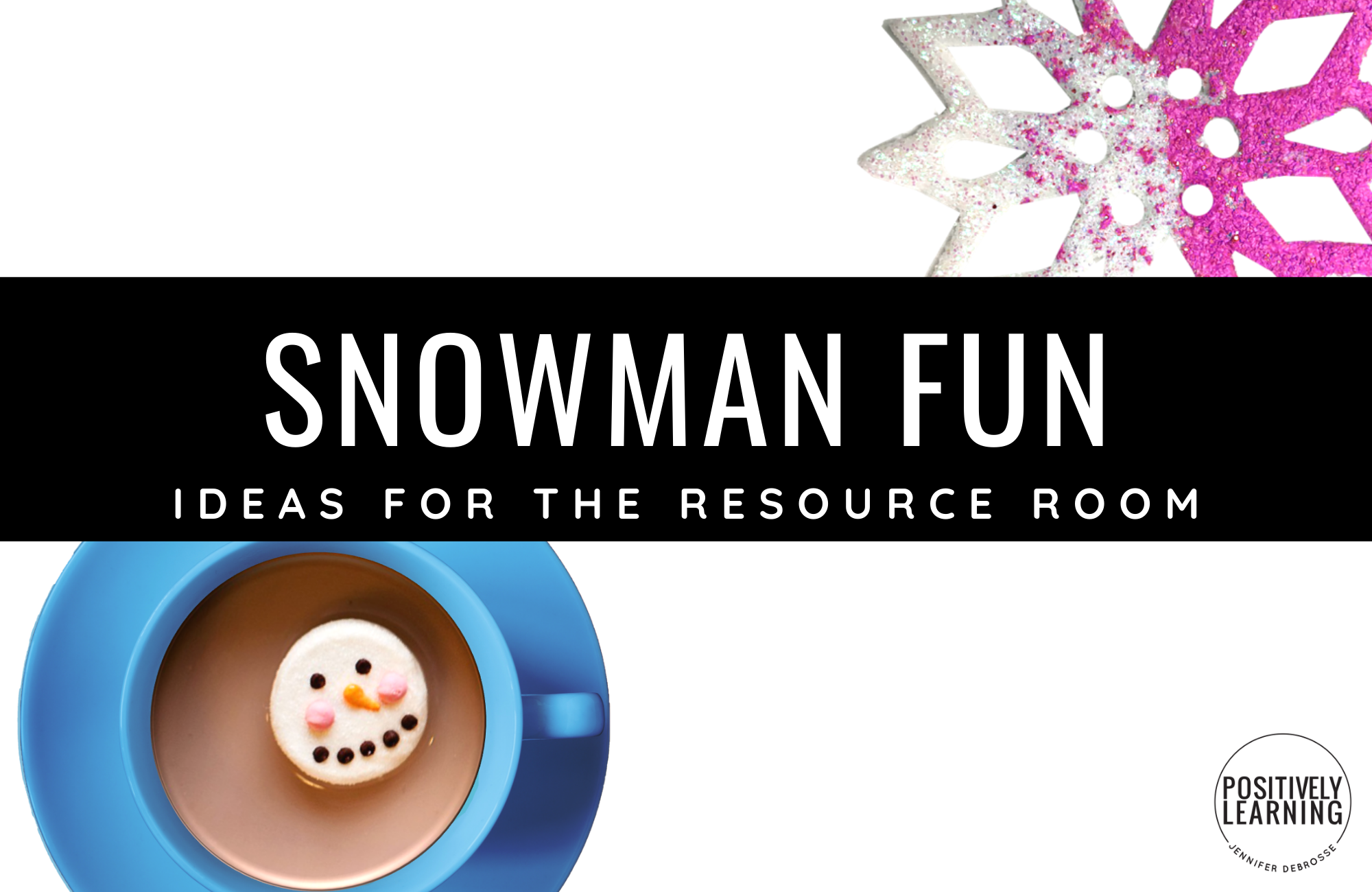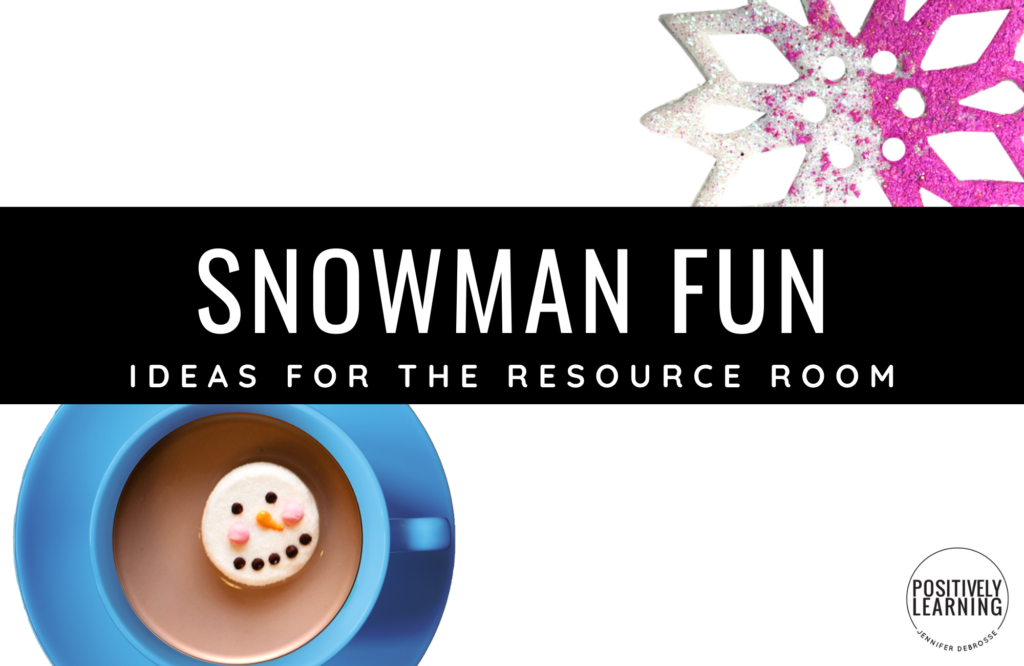 Way back in my previous career, I taught piano and early childhood music. One of my FAVORITE ways to share music and rhymes is through familiar nursery rhymes and fingerplay poems.
Fast forward to working with reading intervention groups and my love for incorporating traditional poems has only grown stronger.
Why? It's pure magic when a (former) reluctant reader catches a spark of familiarity…it's that light bulb moment when they are working SO hard to decode a word or remember a sight word and then A-HA! they recognize their reading as something they known and have heard before.
It's a feeling we probably take for granted and haven't thought about, but once you see that look of pride and growing confidence on a young student? You'll be "sold" on using nursery rhymes and poems in the classroom, too.
Chubby Little Snowman is an extra cute winter poem with a "surprise" ending!
Here are some adorable snowman centers and literacy tasks to go along with the fun rhyme: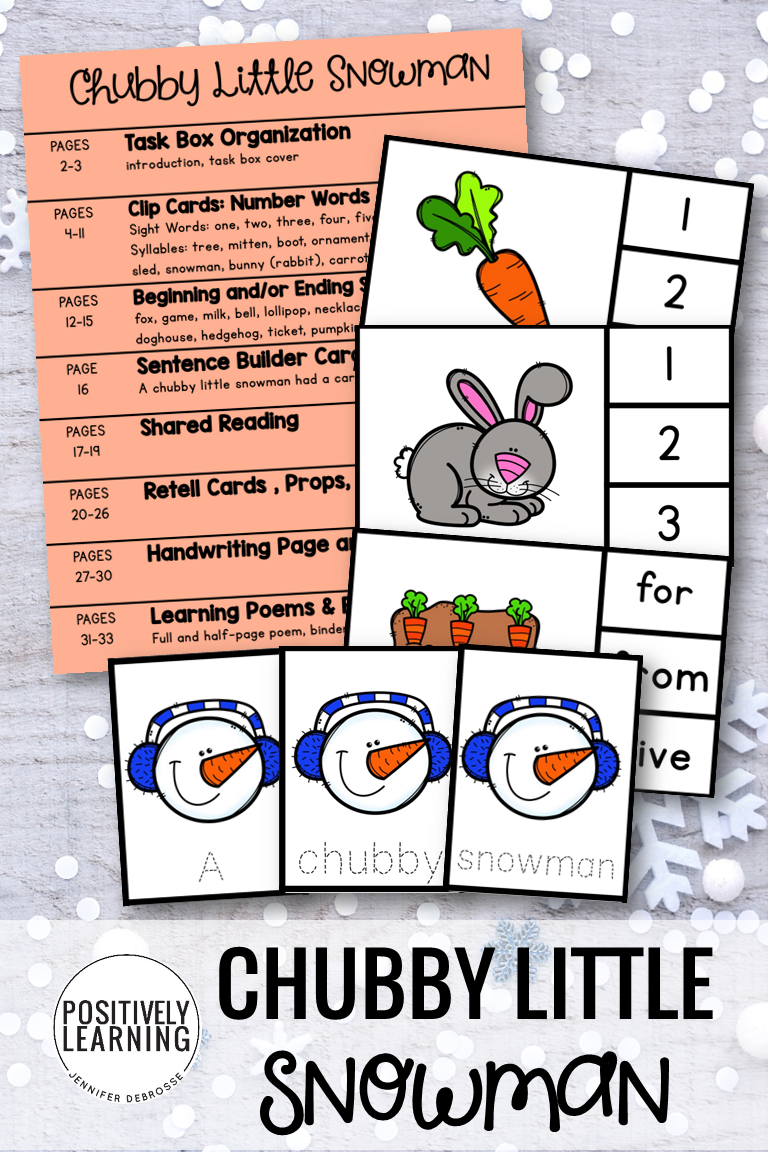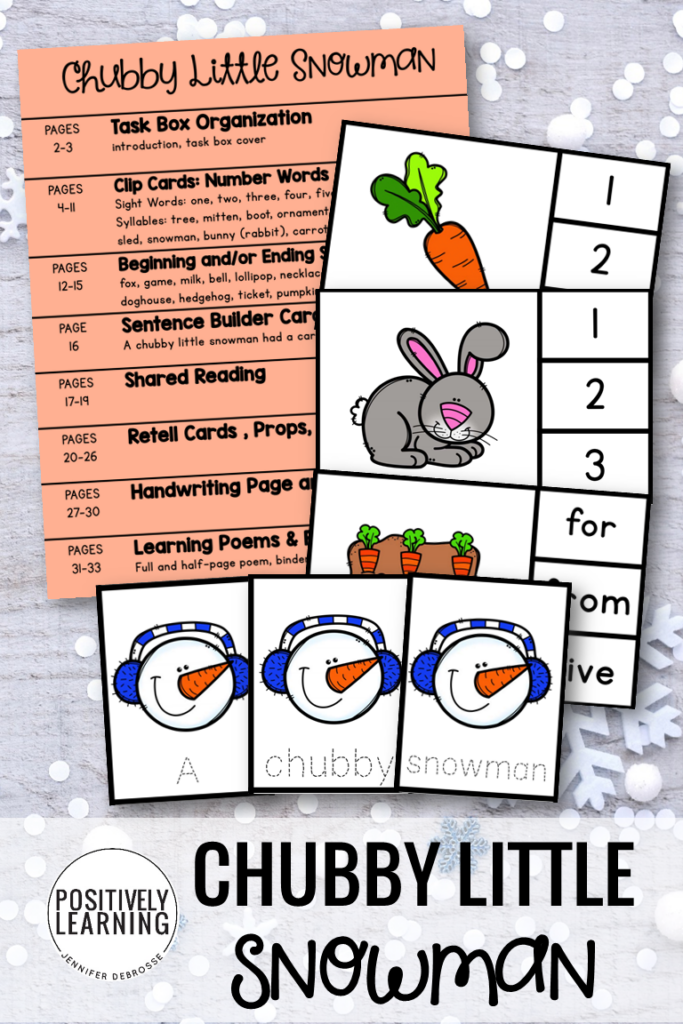 I like to kick off our new poems through a shared reading experience (whole group) and then use retell materials in small groups before adding the center activities for independent work.
Nursery rhymes may often include more sophisticated word choices (a.k.a.: above grade level), but my students can easily read along because they have learned the rhyme. This is a confidence-booster, for sure!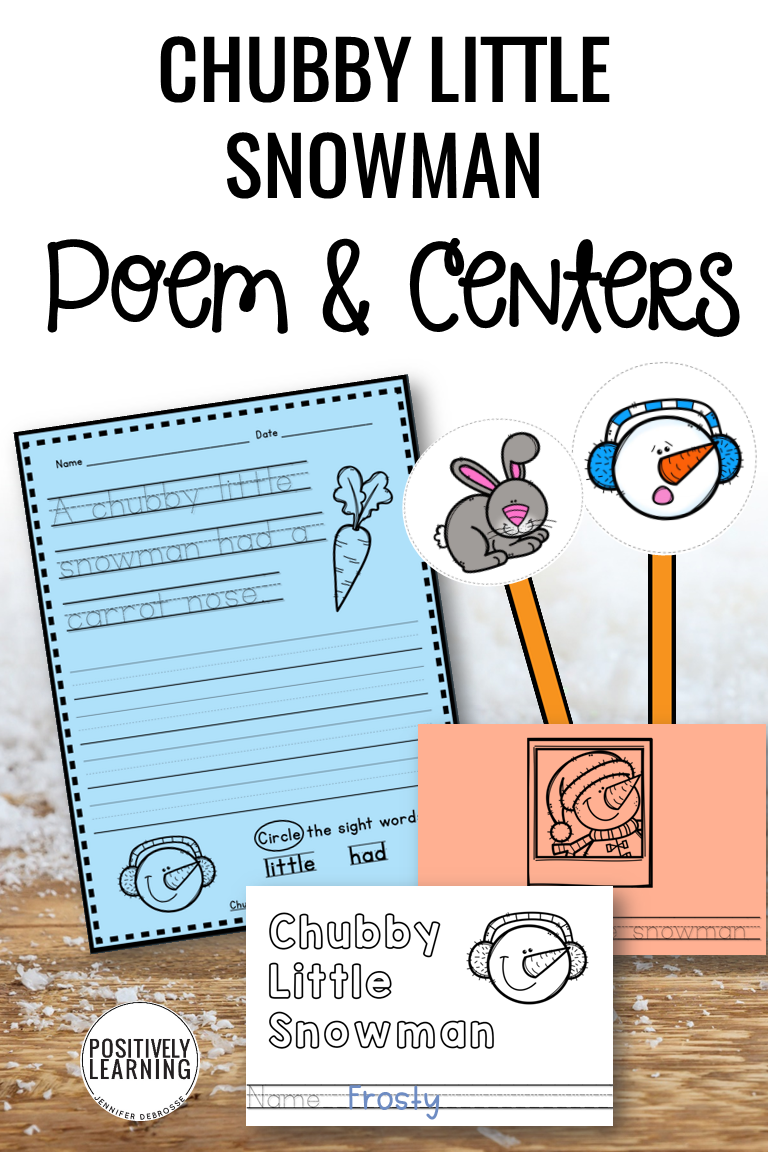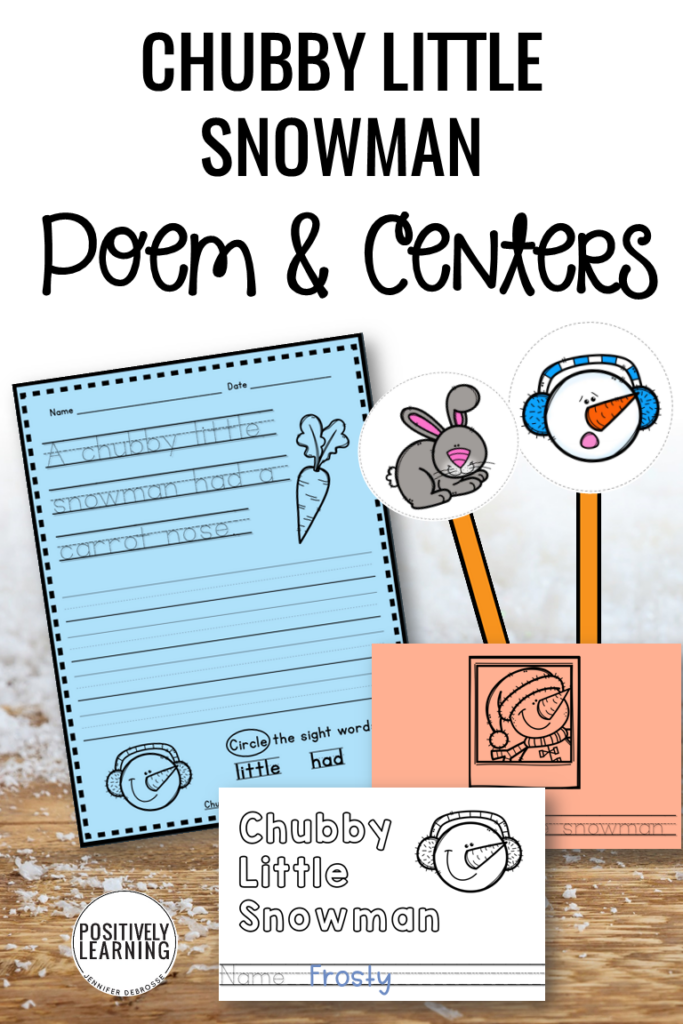 This adorable poem activity is included in this HUGE bundle of nursery rhyme centers and literacy tasks – enough for the entire school year (and then some!).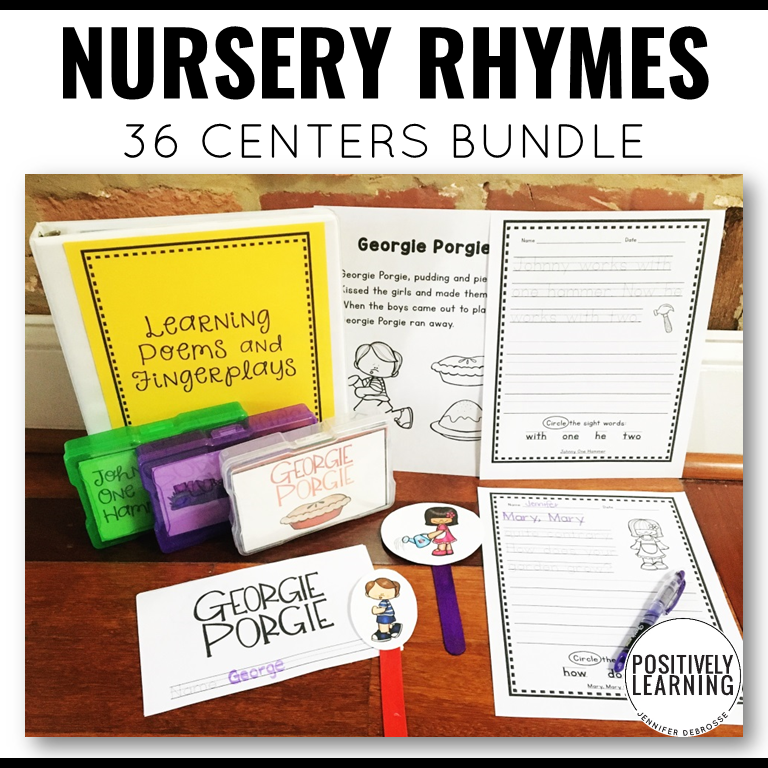 Which rhymes will your students recognize and love?
Looking for more winter literacy ideas?
Check out this snowman word building activity.