Description
Special Education Weekly Lesson Plans are designed to be used for home distance learning, extra practice throughout the school day, or as substitute lessons.
This is Set ONE. If you are looking more lesson and independent work activities, more Special Education Weekly Lesson Plans are also available.
Special Education Lessons Plans – Includes:
Schedules – a daily schedule is included for every day to use as a visual tracker and monitor progress (plus be sure to celebrate the end of each learning day!)
Days 1, 2, 3, 4, 5 – each day's lesson is available as a separate pdf with everything in one organized place. If you are sharing these activities with the families in your classroom, simply upload each day's file.
Reading – a Reading overview which includes two read aloud stories (links to watch and listen) with comprehension questions, corresponding reading response pages, and mentor sentence handwriting pages. There is also an additional Listening to Books list with a reading response page.
Set One Books – The Tooth and Enemy Pie
Warm-Up Our Words – an one page lesson plan for Phonemic Awareness is included with mini-activities for each day; two pages with a phonics focus, one set of sight word flashcards, and two sight word activity pages.
Set One Phonemic Awareness – Rhyming
Set One Phonics Focus – Short A
Set One Sight Words – off, on, go, no
Math – four activity pages with visual math supports, flashcards, and teaching suggestions page is included.
Set One Number of the Week – 1 (one)
Fine Motor Fun – five activity pages focused on fine motor development and following directions, with a heavy dose of creativity!
Set One Fine Motor Theme – Sweet Treats
Free Choice Learning – five activity pages to include OR use this time to repeat a favorite activity or catch up on incomplete work.
Set One Free Choice Pages – uppercase letter formation, lowercase letter formation, numeral and number word formation, Color by Code coloring page, and opinion writing prompt
Movement Break – six "Wiggle" cards or use the provided list of video links
Technology Break – link to free set of Boom Cards (Alphabet Practice)
This packet was designed to target early literacy and math skills while building independence.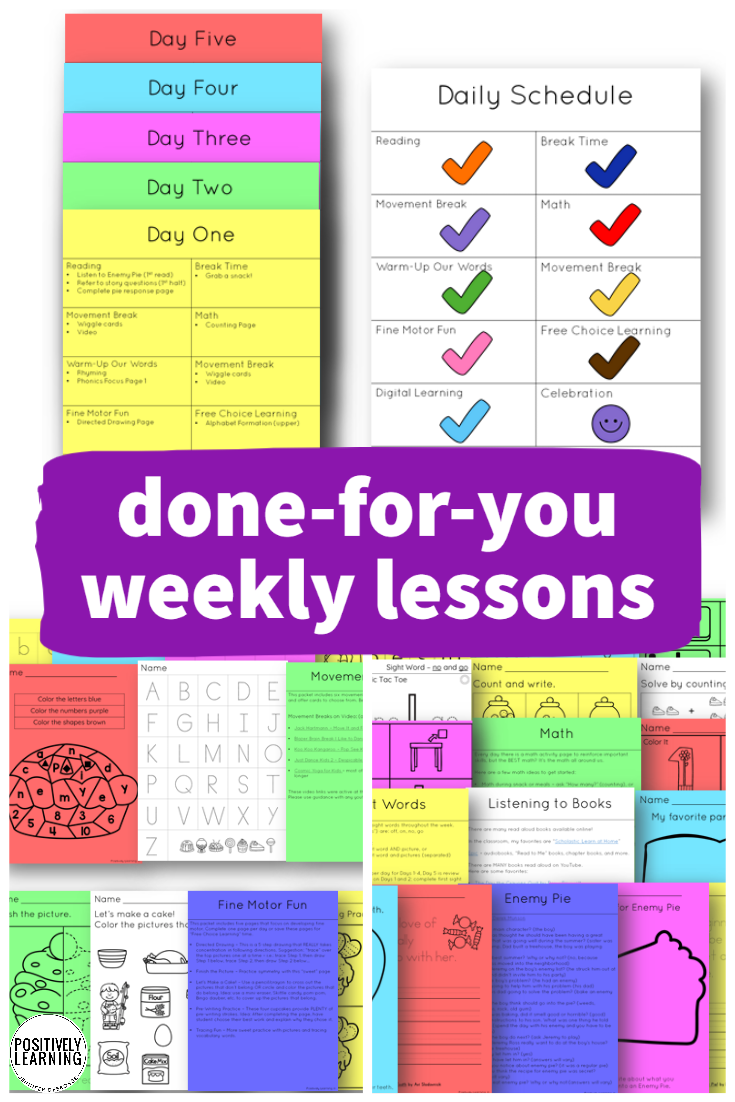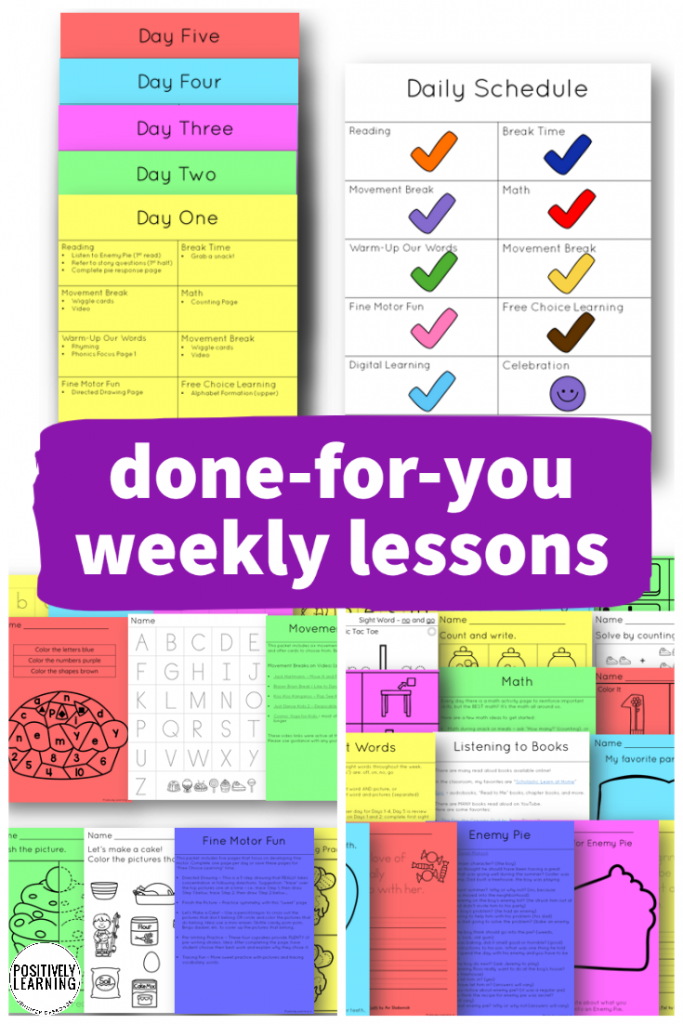 Copyright © Positively Learning. All rights reserved by author. This product is to be used by the original downloader only. Copying for more than one user is prohibited. This product may not be distributed or displayed digitally for public view. Failure to comply is a copyright infringement and a violation of the Digital Millennium Copyright Act (DMCA). Clipart and elements found in this PDF are copyrighted and cannot be extracted and used outside of this file without permission or license. See product file for clip-art and font credits.