Description
This hands-on behavior support is designed to help identify feelings and emotions. I created it to add to your calming corner or "chill zone."
Students can use the movable emotions visuals and text cards to express their changing feelings. There are five formats for sorting activities using 20 different emotions.
Emotions Sort – students can use these cards in a calm down corner to express their feelings and/or add this "social skills sort" to your small groups to compare and contrast different emotions.
"What _____ Looks Like" – mini visual posters to support learning about feelings and emotions
"What _____ Looks Like" – student activity pages to create their own visuals
My Emotions – student activity pages for self-expression
Emotions Vocabulary – 20 feelings words
Identifying Feelings and emotions is an effective tool I have used as students spent time in the resource room classroom. The goal was to help young K-2 students self-advocate when they needed to take a break inside the classroom (i.e.: calming corner or chill zone) and take the next step in understanding and communicating their feelings with the support of these visuals.
NOTE: This support resource is already included in the Special Educators Resource Room bundle. If you own it (or planning to buy), please do not purchase – you will already have access to it!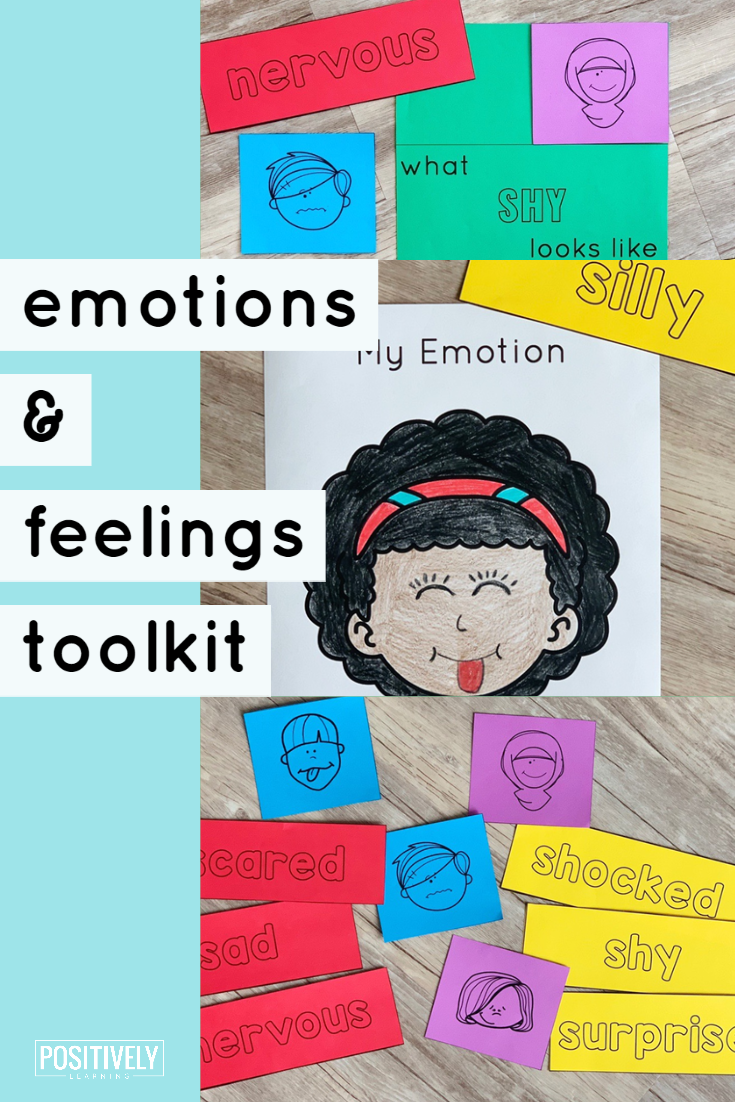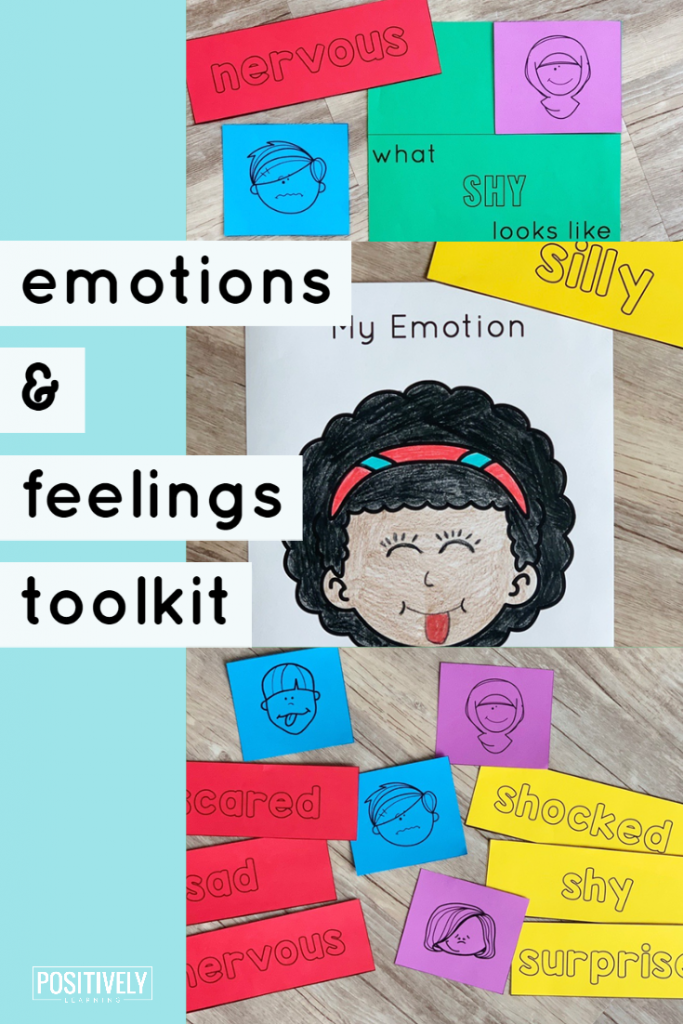 Copyright © Positively Learning. All rights reserved by author. This product is to be used by the original downloader only. Copying for more than one user is prohibited. This product may not be distributed or displayed digitally for public view. Failure to comply is a copyright infringement and a violation of the Digital Millennium Copyright Act (DMCA). Clipart and elements found in this PDF are copyrighted and cannot be extracted and used outside of this file without permission or license. See product file for clip-art and font credits.