Description
Phonics Intervention NO PREP Bundle of PowerPoint Slides offering 100 DAYS of Word Study lessons focused on phonics, phonemic awareness, and sight words!
This is a paperless option to use as an elearning option for the younger grades. The question and answer format makes it ideal for distance learning at home with students being able to check their work.
This bundle has TWENTY weekly sets (100 days):
Days 1-5 
Days 6-10
Days 11-15
Days 16-20
Days 21-25
Days 26-30
Days 31-35
Days 36-40
Days 41-45
Days 46-50
Days 51-55
Days 56-60
Days 61-65
Days 66-70
Days 71-75
Days 76-80
Days 81-85
Days 86-90
Days 91-95
Days 96-100
Each set includes five days of lessons that are completely prepared on PowerPoint slides. The ONLY preparation you will need is to display the PowerPoint!
Here is a example of the daily lesson routine:
Sound Chant
Sight Word Body Spelling
Sight Word Showdown
Phonemic Awareness Focus (specific to each week)
Phonics Skill (specific to each week)
Free Time (optional)
Variation to the routine may include more slides for phonemic awareness, "read and check" for phonics with comprehension, or fluency practice.
Support materials include full instructions and an one-page overview of the week.
The daily lessons are not dependent on the day of the week and they do not have to be consecutive days.
The only materials students will need are whiteboards and markers (or something comparable). They can be used in most of the lessons, however the lessons are not dependent on them. Students can answer verbally as an alternative.
I used these slides with my intervention groups every day of the week and saw FANTASTIC results! I also used these as warm-ups for my Guided Reading groups.
You can REORDER, DUPLICATE, or DELETE any of the secured slides to customize for your students!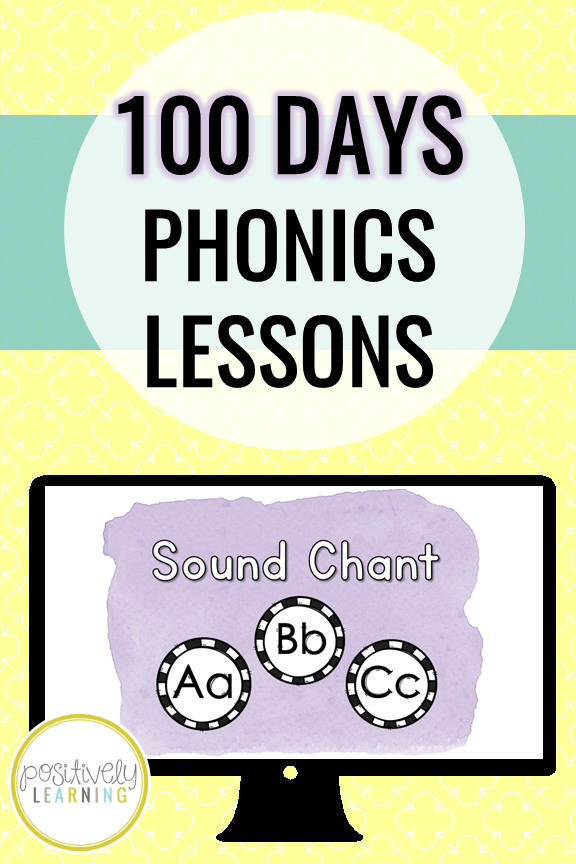 Copyright © Positively Learning. All rights reserved by author. This product is to be used by the original downloader only. Copying for more than one user is prohibited. This product may not be distributed or displayed digitally for public view. Failure to comply is a copyright infringement and a violation of the Digital Millennium Copyright Act (DMCA). Clipart and elements found in this PDF are copyrighted and cannot be extracted and used outside of this file without permission or license. See product file for clip-art and font credits.