This is definitely NOT a message promoting testing, but…
This is a free NWEA MAP Assessment Free Growth Tracker designed to help students track GROWTH (versus mastery) using data from the NWEA (Northwest Evaluation Assessment) MAP Primary tests.
I try to take a holistic approach to mandatory high stakes test-taking because there are some aspects (if you search for them, lol) that may make a positive impact on our student's learning levels.
Beneficial factors include:
doing our best by listening to the question as many times as necessary to make sure we are understanding what is being asked
learning what actions we can control, like getting enough rest and eating a healthy breakfast.
Like it or not, many of us (students AND teachers) are measured by these types of tests and will continue to be in the foreseeable future.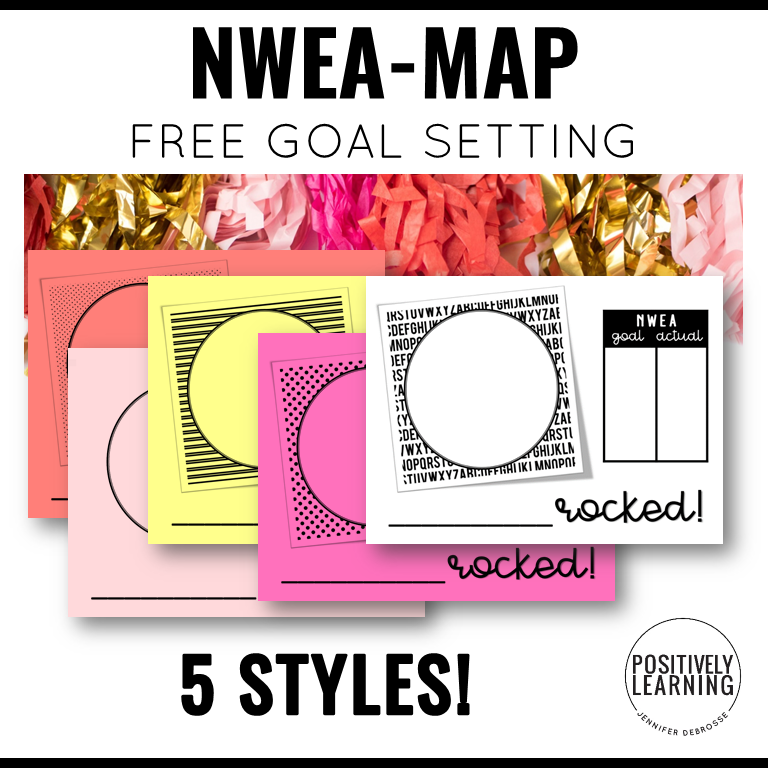 Looking for more test prep resources? I created these NWEA MAP best-sellers (CLICK HERE) bundled up for extra practice using similar language as the assessment. This language usage has been key to supporting students to really "show what they know" on the map tests.
Many times my students' scores would reflect an area of concern on a specific topic, yet it was actually the way (language) the test question was being asked that had the most impact.
In example, the test score reports would indicate my students were unable to identify a square from five given objects, however, the question asked them to identify all shapes that are NOT a square. Through observation during the test, it was clear my students were not listening carefully or didn't comprehend the question fully as they proudly clicked on the square.
Even if you do not participate in NWEA MAP Testing, these practice materials are a great resource for general reading and math academic skills. Add them to your daily warm-ups!
Click the picture above to download your free NWEA MAP test printable.
Thanks for reading and good luck throughout the testing season!