If you're working with young mathematicians, these tips for early math activities are for you!
As a special educator, there are two MAIN pieces of criteria I use when choosing a set of math activities, or tasks, for my students.
Now please note – these are UNofficial – I chose these solely on my own classroom experience and definitely not on the hours and hours of math PD we attend!
What are the two most important components of math tasks for the special education resource room setting?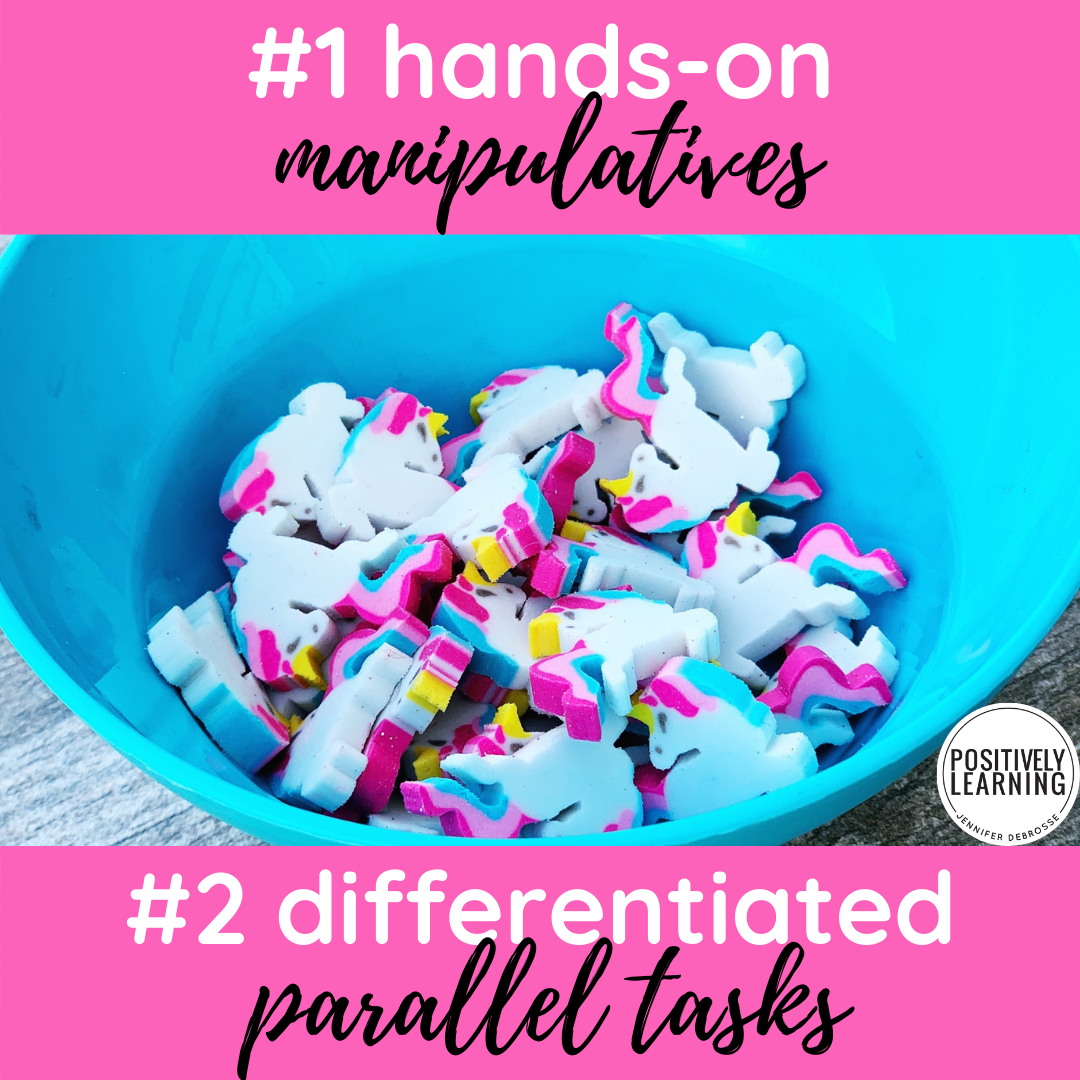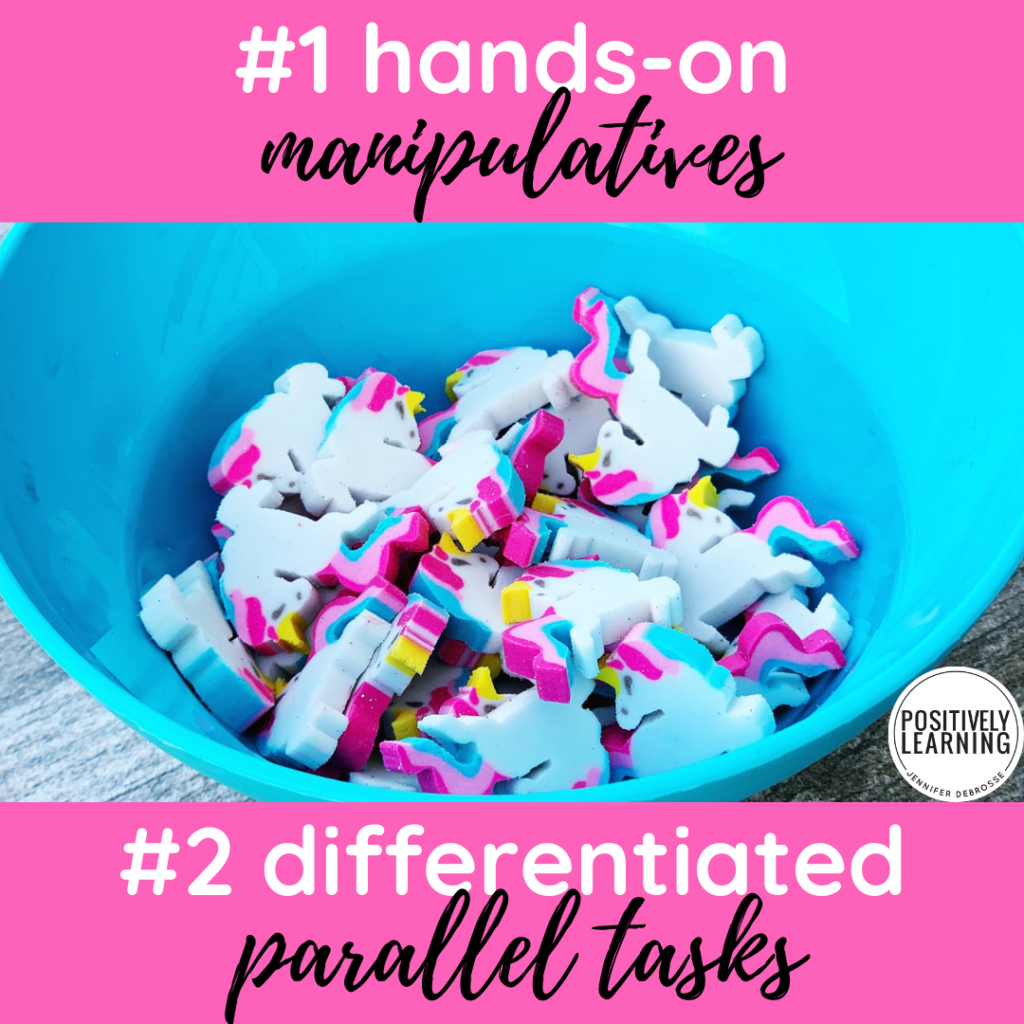 1. Hands-On Manipulatives
I absolutely wouldn't want to work on early number and math concepts WITHOUT concrete visuals. I can't even imagine.
Yes, they can be distracting, BUT think of it as novelty – students WANT to touch, hold, and count these small items. That engagement level is a positive in my book!
We also know how effective hands-on manipulatives are for building math connections.
Here's a list of FAVORITE early math manipulatives – chosen based on my six-year old students' opinions, not the adults!
mini-erasers (#1 answer!)
pom poms
teddy bear counters
building blocks (like Legos)
connecting cubes (snap cubes, Unifix cubes)
And of course, use edible manipulatives if you're learning at home!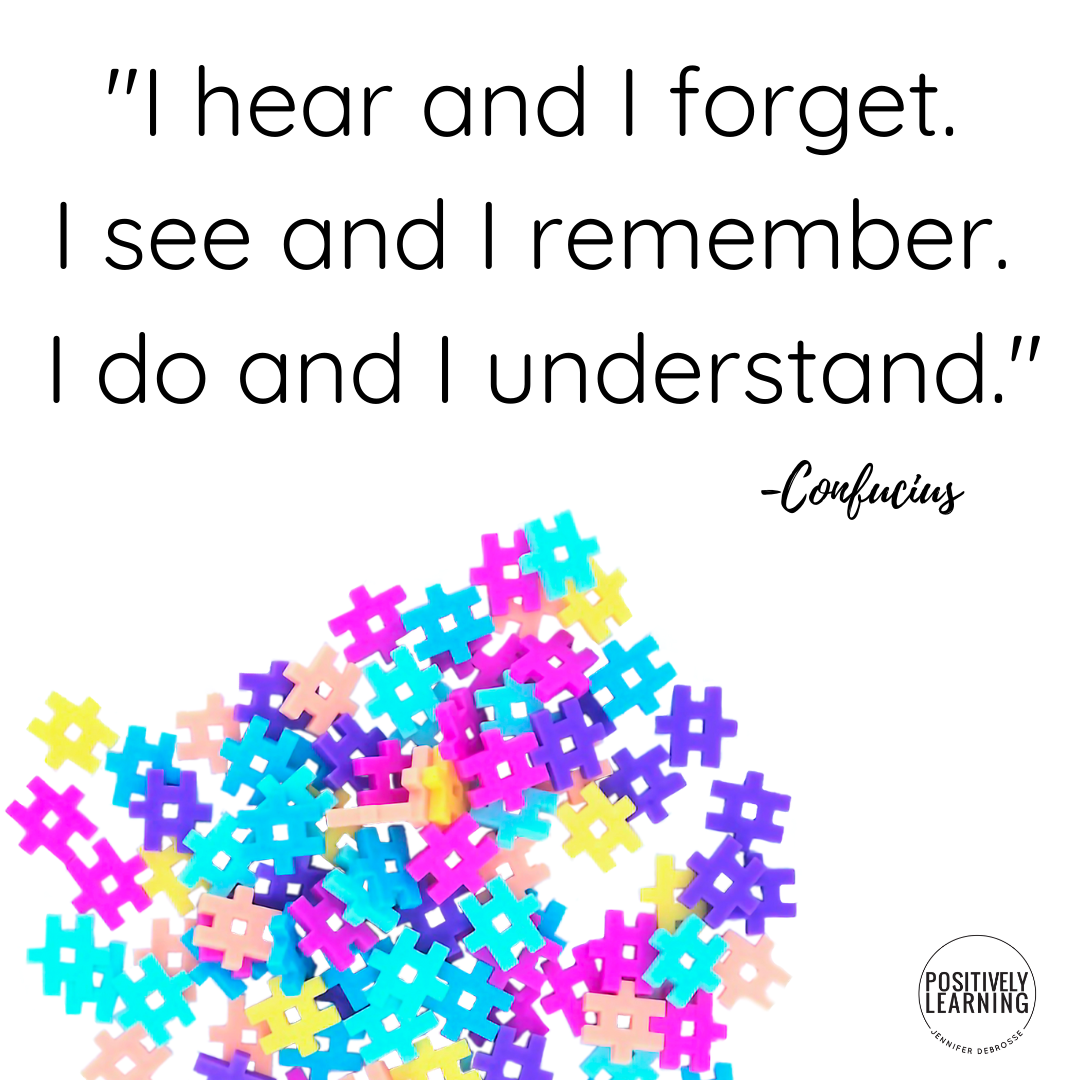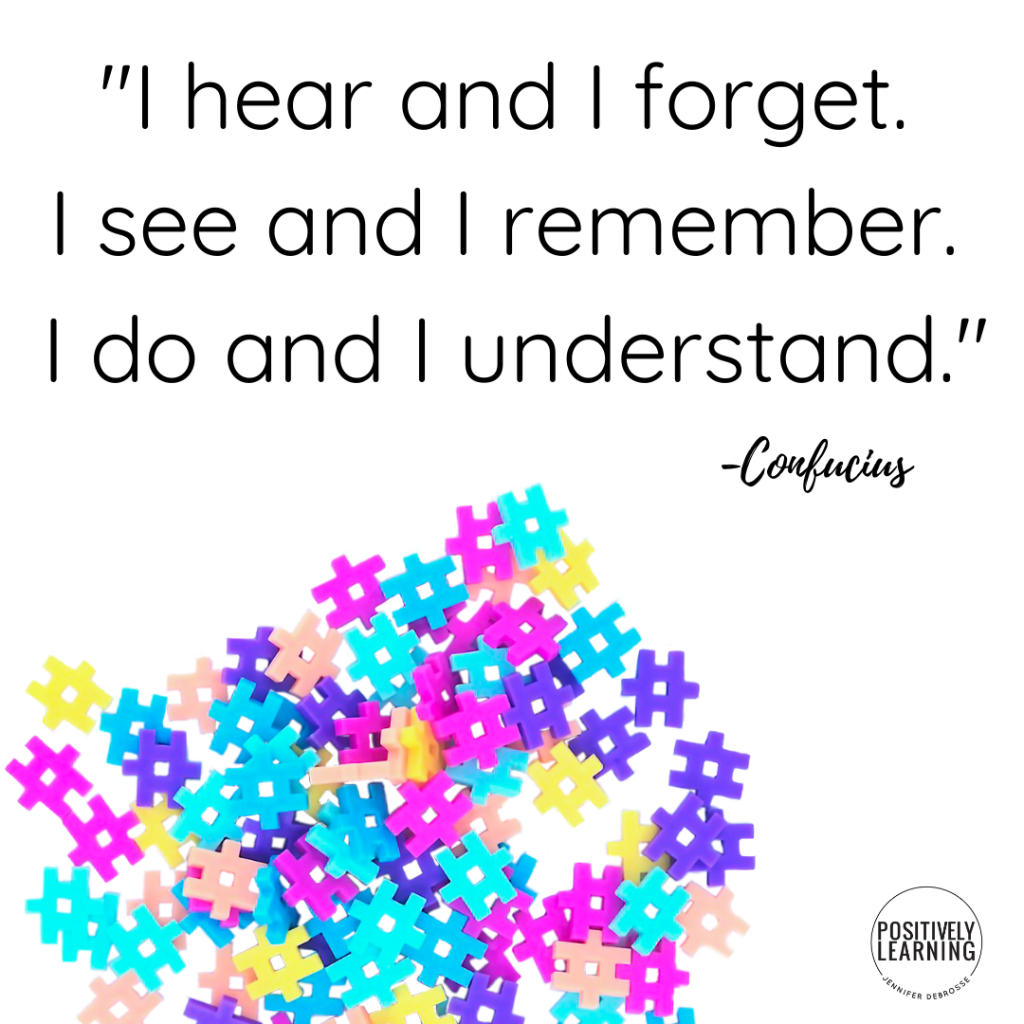 2. Parallel Math Learning Activities
As every special educator already knows, if you have six children learning in a group, then you probably have six different levels of learning occurring at the same time.
A class of 28? Yup. SAME.
For this reason, I tend to choose early math activities that can easily adapt to different levels. This is differentiation, which is about 99% of our lesson planning HOWEVER, I also want to see parallel levels of learning included, too.
Parallel learning refers to a student staying in a bit of a holding pattern while grappling with the math concept. Now, not many six years olds really want to repeat an activity over and over again. Would you?
This is where parallel learning is so important in the special education setting. There can be several activities that SEEM different, yet the same math concepts are being reinforced each time.
This concept is similar to spiral review except for the timing – parallel learning occurs in a linear pattern, while spiral review is often "revisited" material.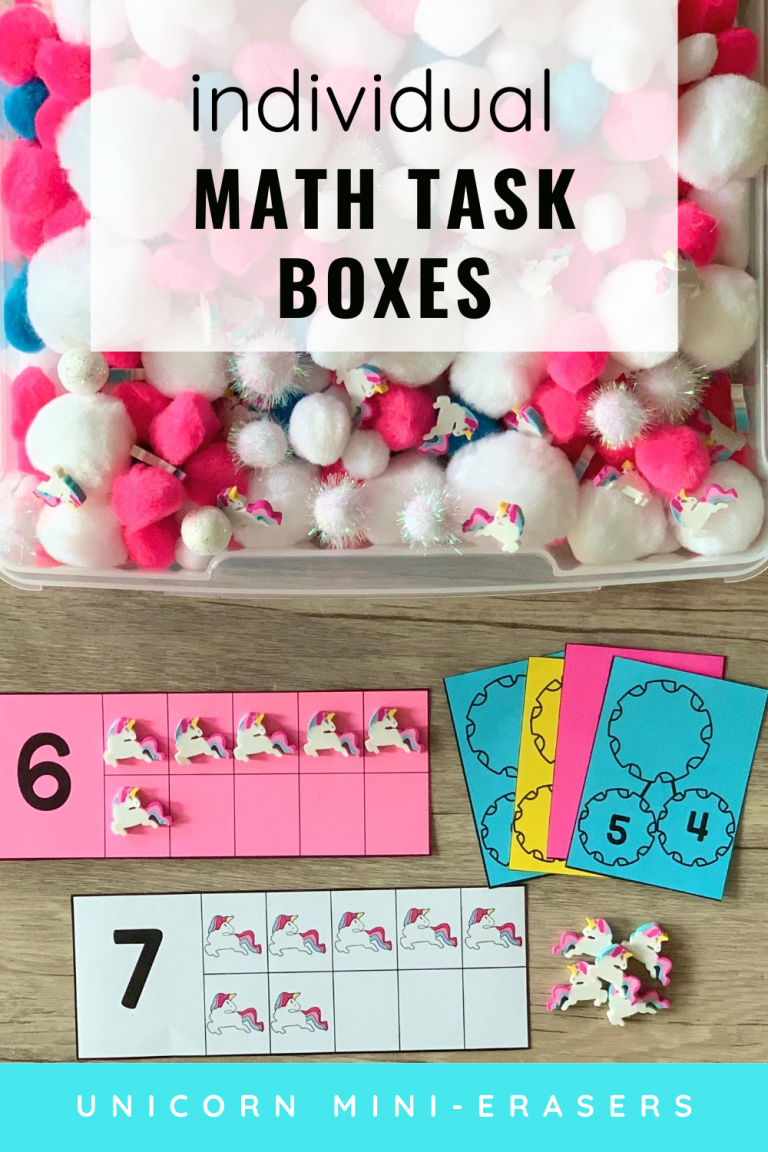 So how do we include hands-on manipulatives, parallel learning, AND differentiation?
Math Task Boxes to the Rescue!
Whether the materials are for 1:1, whole group, or anywhere in between, I tend to distribute any math small group and center activities into individual task boxes right away. We may still use the materials collaboratively, but they are also ready-to-go if needed.
One resource that checks all the boxes (and is VERY engaging with the kindergarten and first grade crowd) is this series of Mini-Eraser Math Tasks: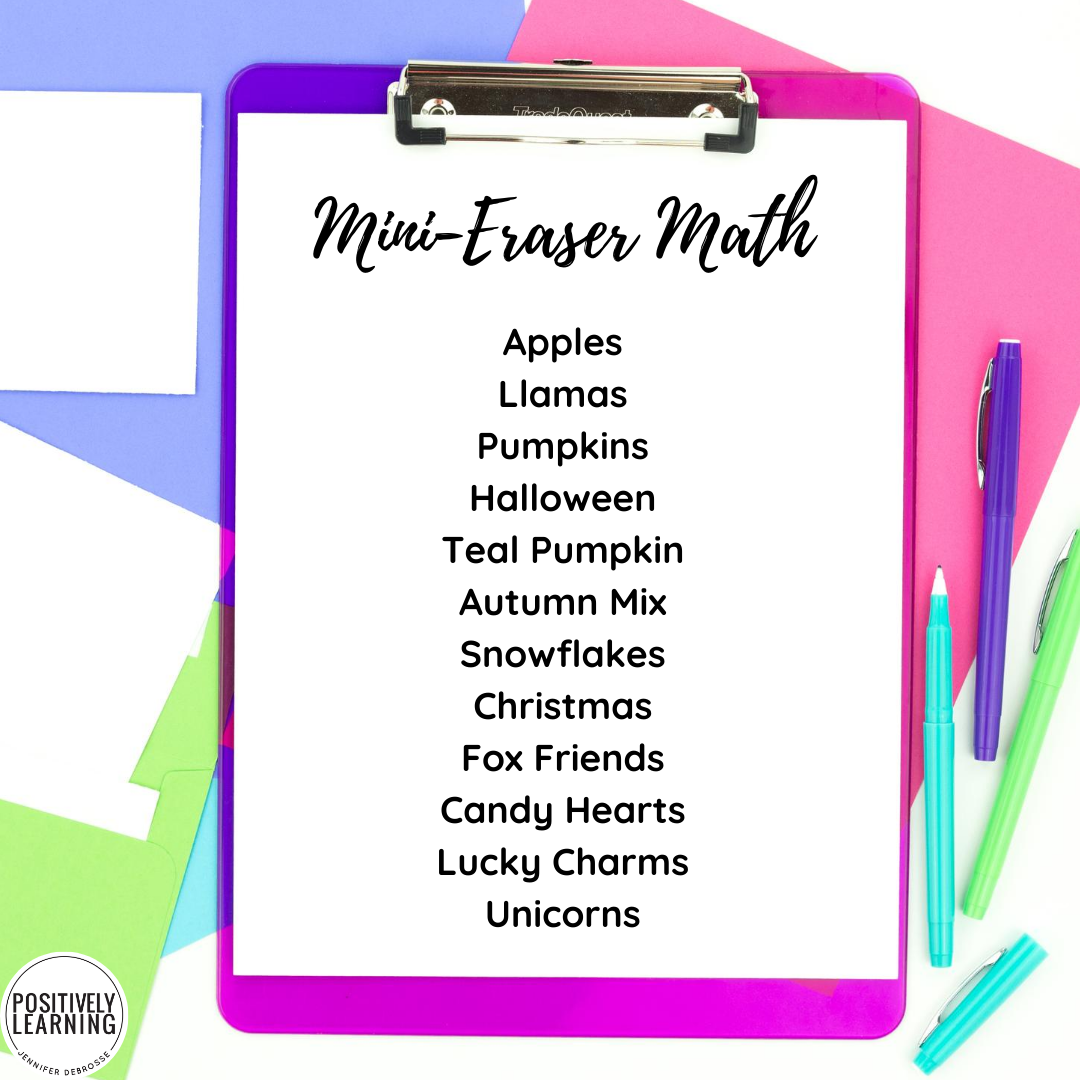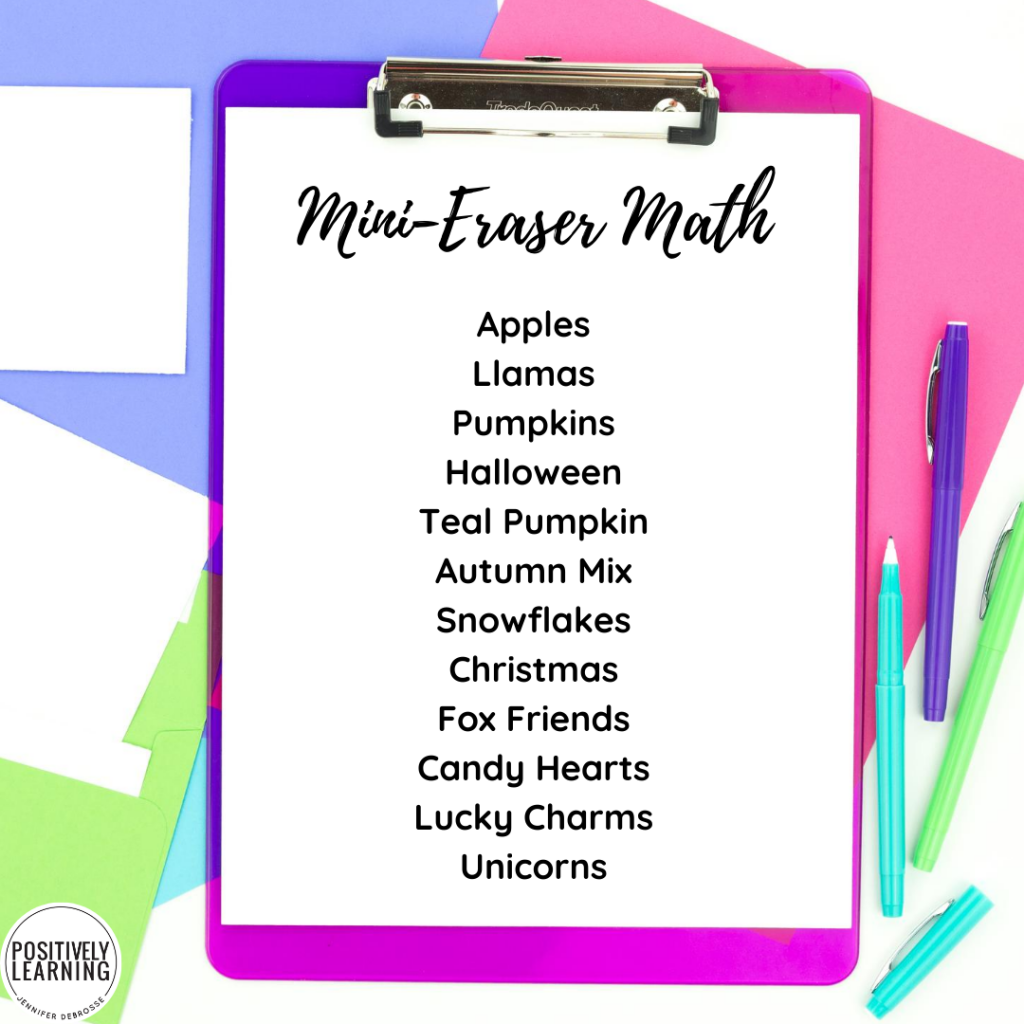 With twelve themed sets, there's lots of room for parallel learning tasks ("mix and match"), but it's also "built in" to each set.
Early Math Activities with Mini Erasers – Included:
Number Bond Cards –Within 10

Missing Whole (18 cards)
Missing Part (18 cards)
Numeral with Subitizing Cards 1-20

Match numeral card to subitizing cards
Extra cards for 1-9
5, 10, 20 Frames – 4 formats

Numeral and frames
Frames only
Numeral only
Empty frame
Scoop, Sort, Count, Cover

1-10 (color and b/w)
1-20 (color and b/w)
Build a Number – Fine Motor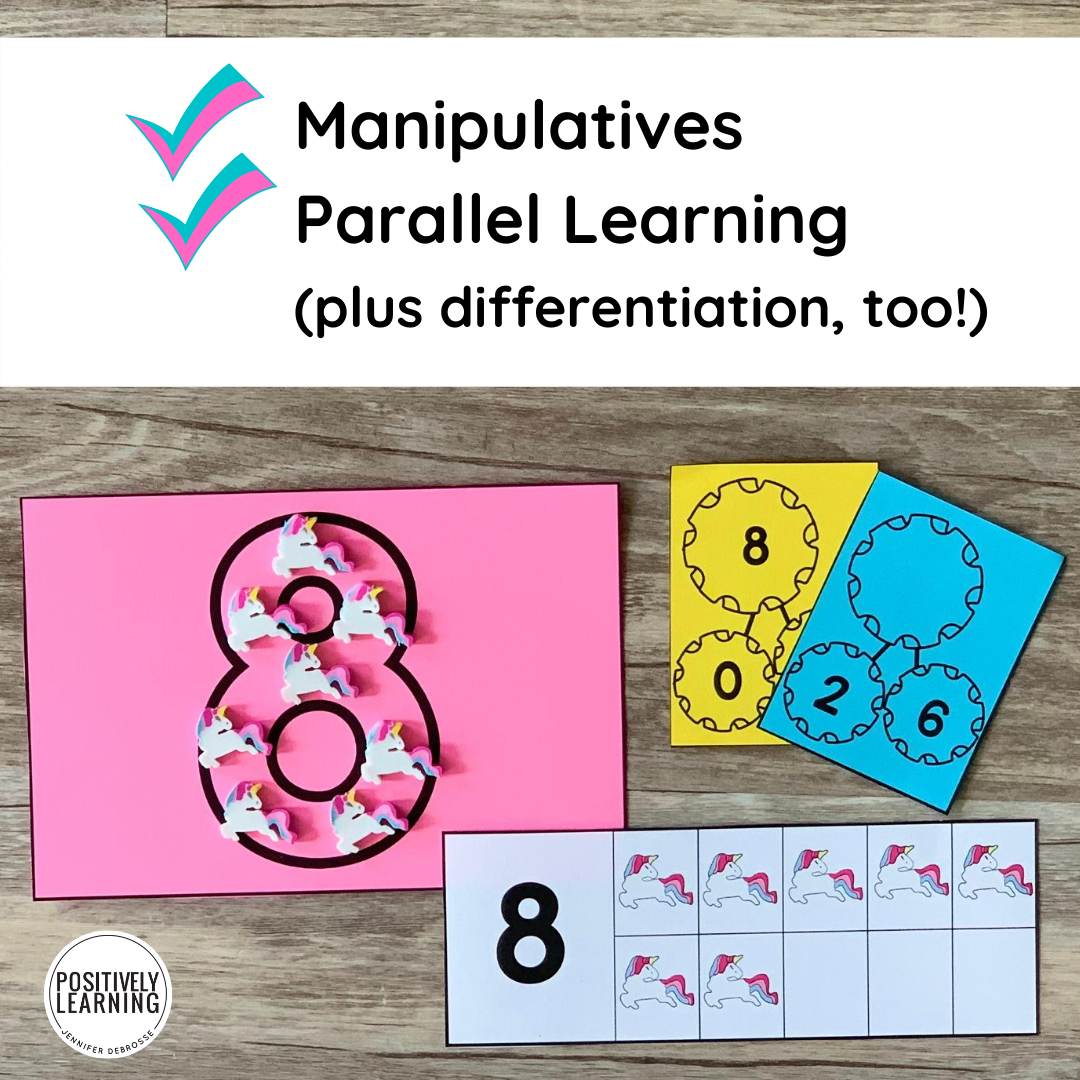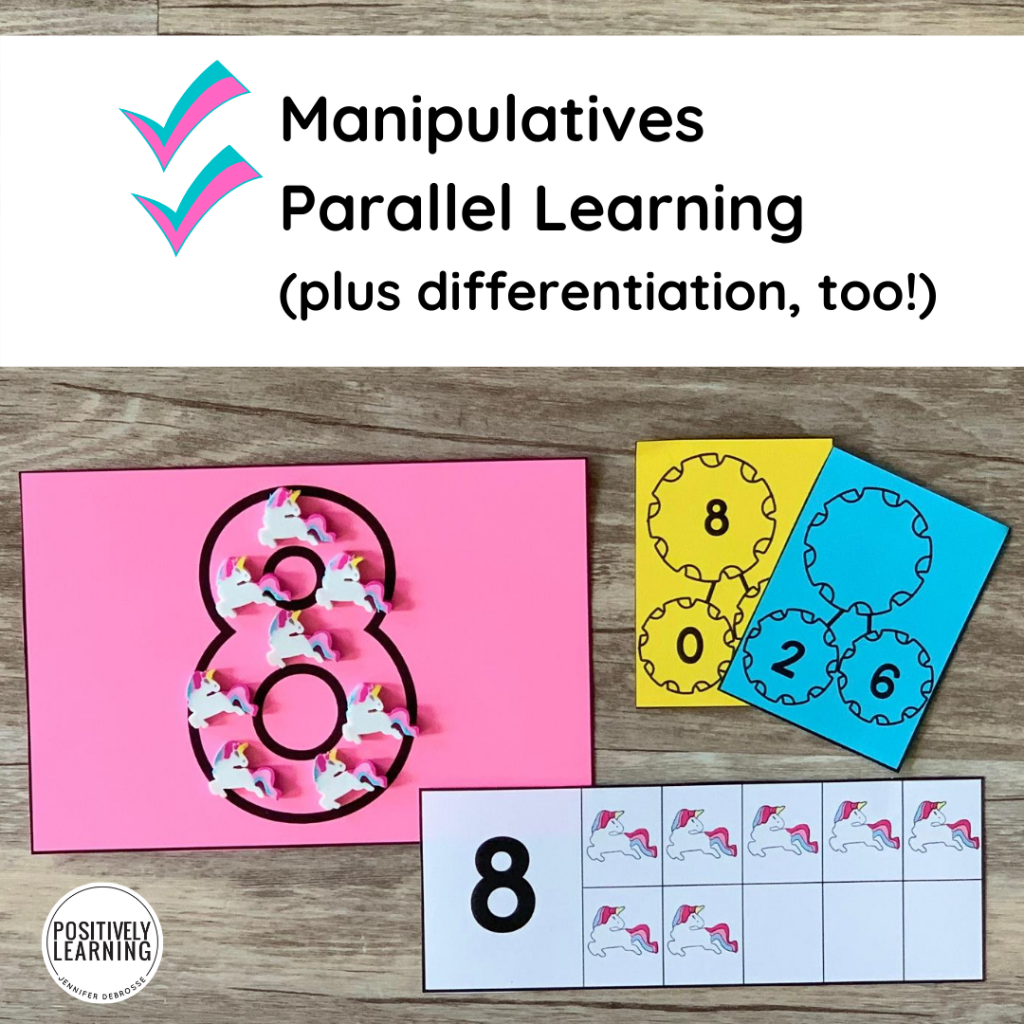 With a bundle of twelve sets of mini-eraser sets (or substitute your favorite math manipulative), early math skills can be tackled throughout the school year.
Or pick a non-seasonal theme (llamas! apples! unicorns! fox!) to use all year.
Check out more ideas for how to incorporate these hands-on sets: