Special education teachers are constantly looking for creative and effective ways to teach their students important life skills. One great way to do this is through task boxes as part of independent work stations. Individual student task boxes involve assigning a specific task to students that they will complete independently from start to finish.
This blog post is a great place to start to get an overview on how using a task box system can support your students. When you're ready, be sure to download the free task box idea list!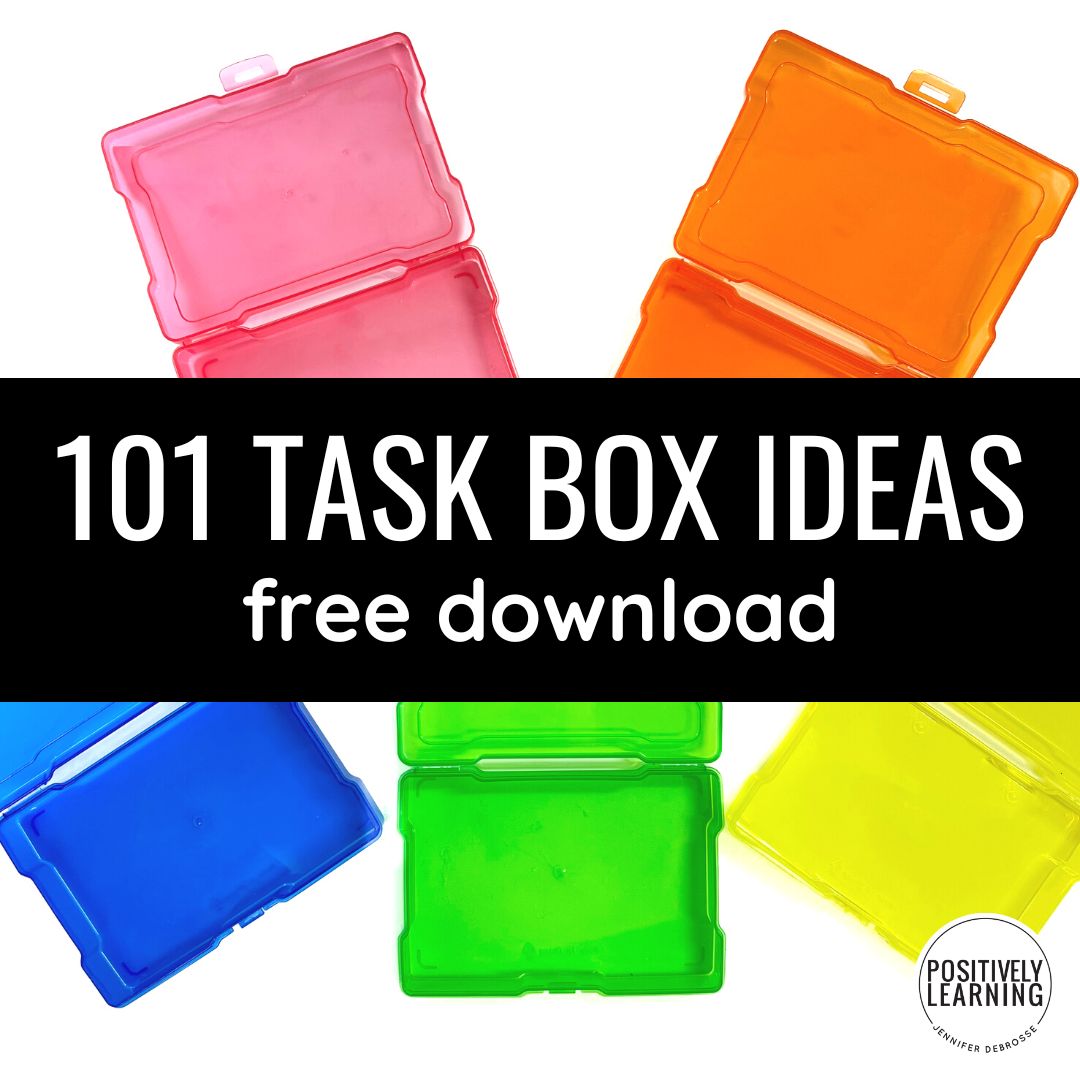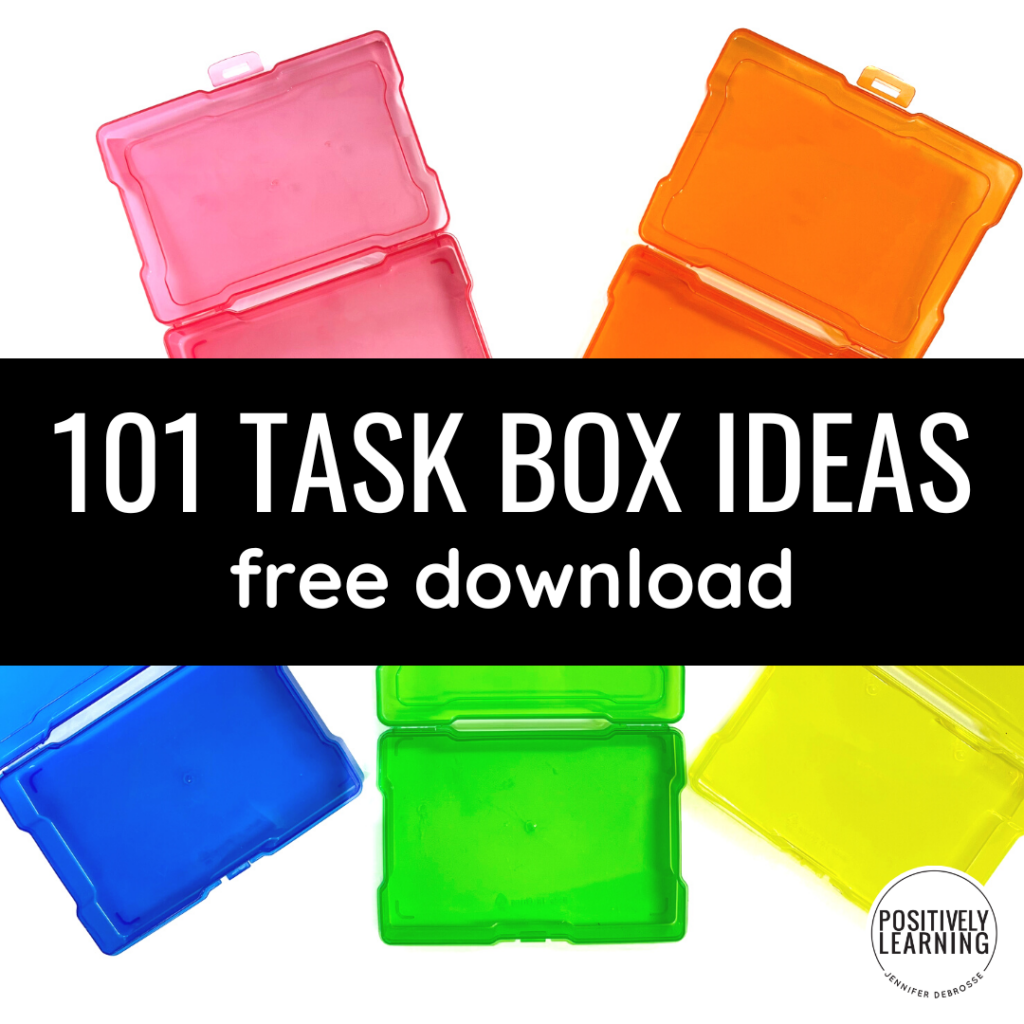 There's no one-size-fits-all approach to task boxes, as they can be tailored to address the diverse needs of students. Activities can span a large range, such as literacy and math skills, fine motor development, skills areas for English language learners, and vocational education. The best way to select task boxes is to align them according to each student's individual needs.
Task boxes are excellent time management tools for special education teachers, particularly when working with small groups or monitoring progress. Short tasks, like functional reading task cards or card games, allow for a quick assessment of each student's understanding and progress. As part of independent work stations, task boxes are customized tasks that students complete on their own, making them a great way to develop independent skills.
Quick tasks + independent levels + hands-on = HIGH interest learning!
When designing task boxes, it's essential to consider the age group and abilities of your students. Whether you're working with younger kids on basics like letter formation or helping older students in high school develop vocational skills, task boxes can be adapted in different ways to suit every learner.
One of the most important aspects of using work task boxes in the special education classroom setting is to create activities that not only teach academic content but also address emotional and physical needs.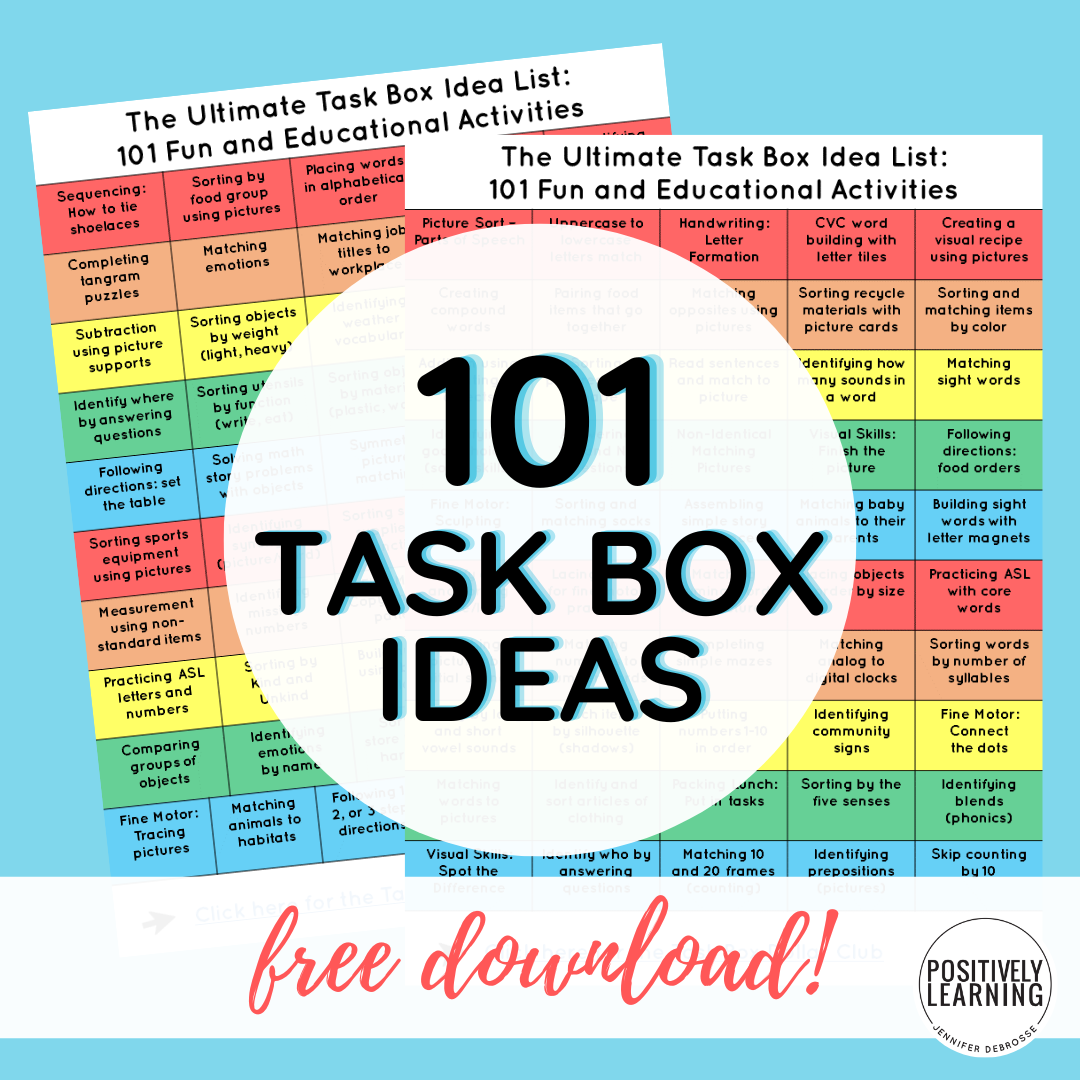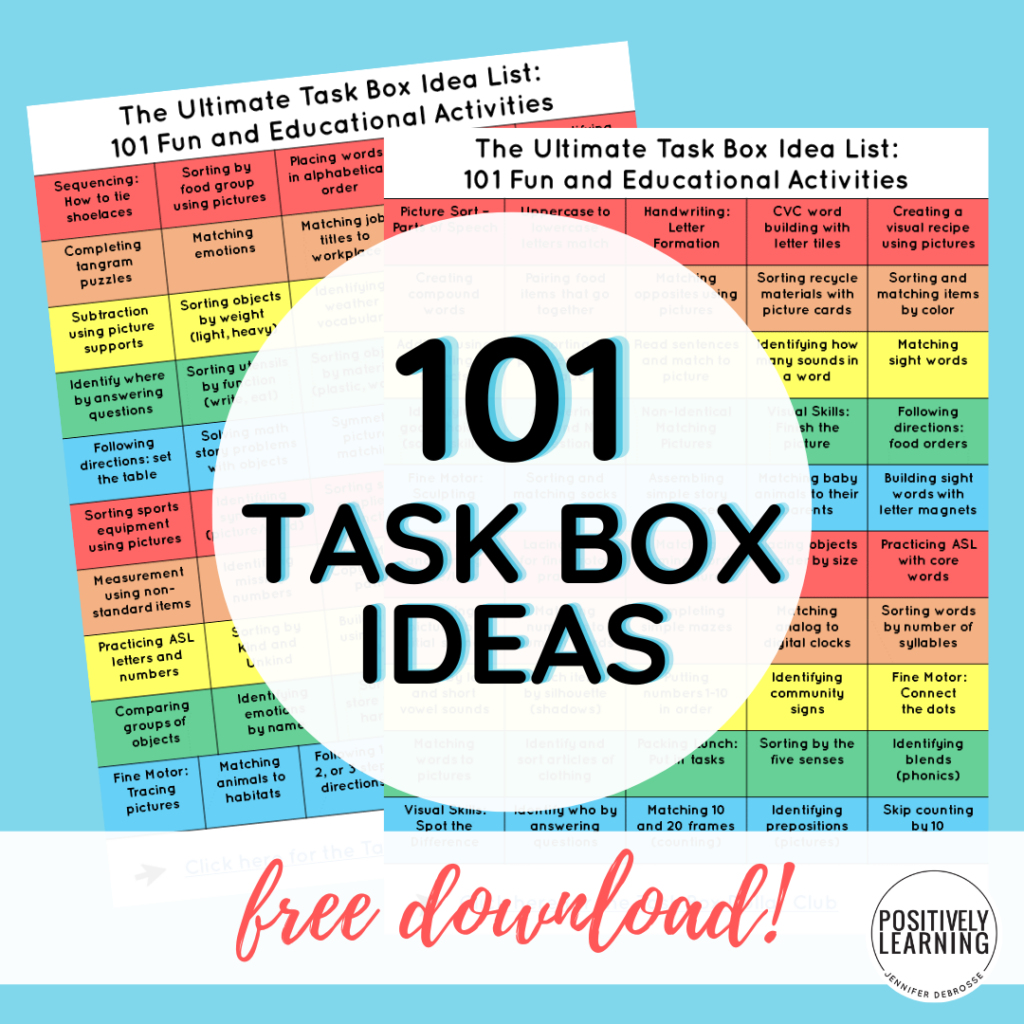 Task boxes provide an engaging and effective way to help special education students develop valuable life skills. If you're looking for inspiration to create your own task boxes or simply want more ideas, be sure to download "The Ultimate Task Box Idea List: 101 Fun and Educational Activities." This comprehensive resource is packed with age-appropriate activities for students of all skill levels. Don't miss out on this opportunity to enhance your students' learning experience and support their growth, both academically and personally.
There are plenty of great ideas out there when it comes to creating effective and age appropriate task boxes for the special education classroom setting – no matter if you're looking at prepping younger students on basics like sight words or developing vocational skills among older high schoolers – if you have access to free time, you can easily put together meaningful activities that will not only engage your students but help them grow both academically and personally.
If free time isn't part of your to-do list these days, skip the hard work of searching for the just-right activity and check out the easy way to get started: Task Box Dollar Club. The monthly membership club provides instant access to a HUGE library of low-prep tasks.