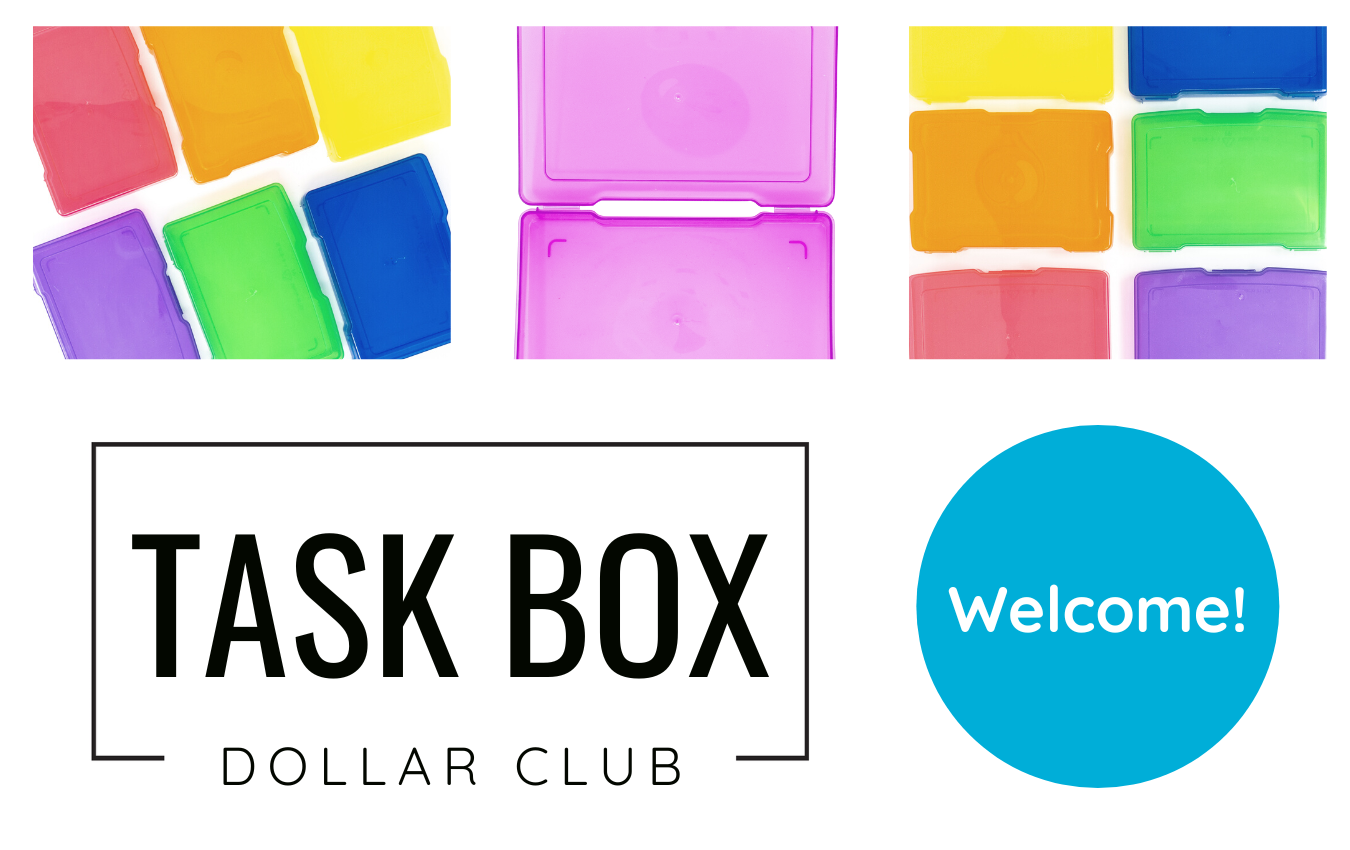 START HERE – Members Dashboard
Get ready for the EASIEST way to build your task box library!
My mission for the Task Box Dollar Club is to eliminate the last minute Google search for student literacy resources. I've been there many times myself.
Bookmark this page ✅
Please visit every month to pick up the NEW set of six task box activities. The new set will replace the previous month, so be sure to download and save.
That's it! You're ready to explore…
Simply click on the pictures above and the links will open in Google Drive. Please be sure to download anything you want to keep forever!
Need help?
I can always be reached through email or that little blue chat speech bubble in bottom right corner, but I also recommend joining the Special Educators Resource Room Facebook Community – there you'll be able to ask and answer questions with other educators, plus see any new announcements. Be sure to also grab a spot on my email newsletter list – you can always hit reply to send me a note.