Description
Does your school use the NWEA MAP Test for reading?
This is a K-1 test practice set with 300+ full-size question slide pages aligned with RIT Bands 121-200.
The best way to prepare for any test is to practice, and that's why this NWEA MAP Test Prep Reading Practice set was created. It's designed to help students in grades K-1 feel comfortable with the kinds of questions they'll see on the test.
Add this colorful set of practice question pages to your daily instruction. These questions are designed to support first grade students, as well as provided rigorous practice for kindergarten and intervention skills for second grade.
How to use these test prep questions:
activate prior knowledge before a lesson
check for understanding during guided practice
as an opportunity for students to "show what they know!"
Use them as warm-ups, cool-downs, and our favorite…as a team game!
There are 300+ divided into RIT band ranges.
Slide One – Question
Slide Two – Question with answer highlighted
All graphics are in color with clean formatting to resemble the NWEA MAP assessment for Primary Reading – they are NOT the same questions.
Display the pages on my computer (or smartboard) to use with students. You could always print the cards using a variety of printer settings (full-page, half-page, and/or quarter-page for task cards). The thumbnails provide a closer look at the questions and format.
These questions are DIFFERENT than the K-1 Test Prep Quick Question cards. I made the questions different so my students could benefit from even more practice!
Friendly Teacher Feedback:
"This was a perfect review for my class. We do several slides a day and the kids are able to see what kinds of potential problems the test might have."
"This was a great way for students to review skills for the MAP test! I had students get into teams and answer the questions that were on the slides. They loved it!"
"This is the best resource I have ever purchased! I teach a large majority of ELL students and often times they do not understand the wording of questions on MAP. This resource allows us to practice how to read and work through the questions together, as well as allowing me to "see" the way that students think on MAP!"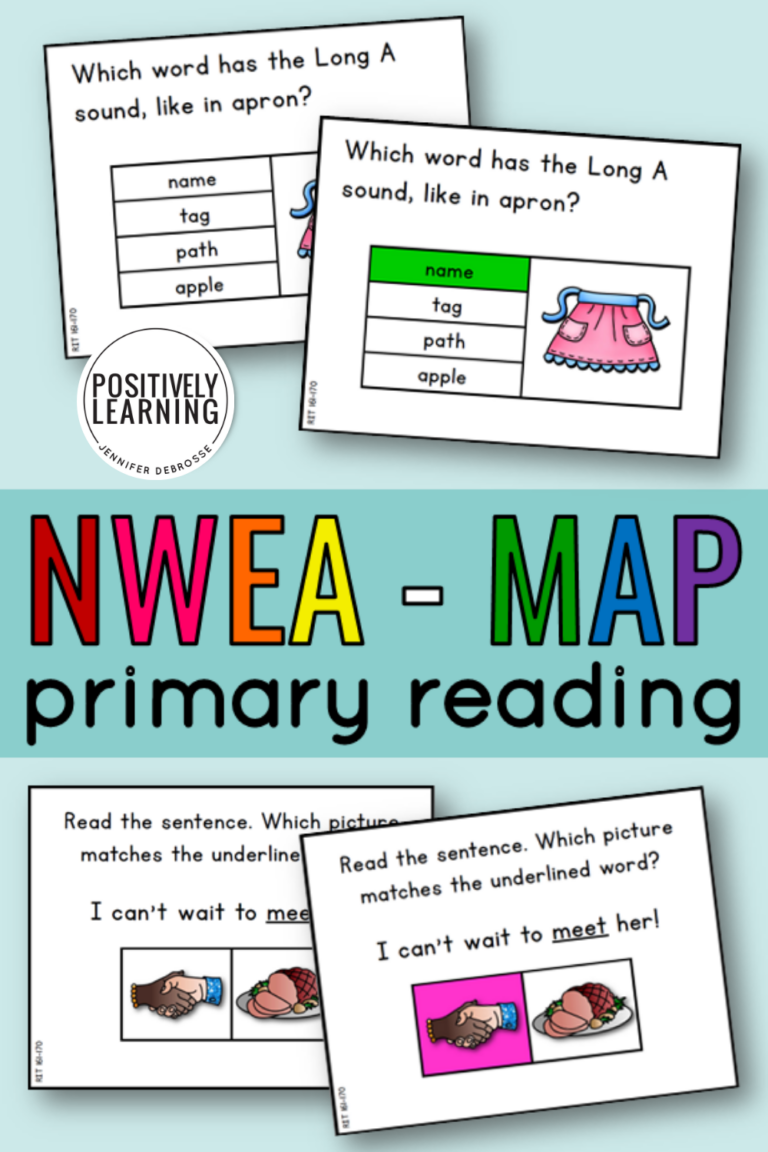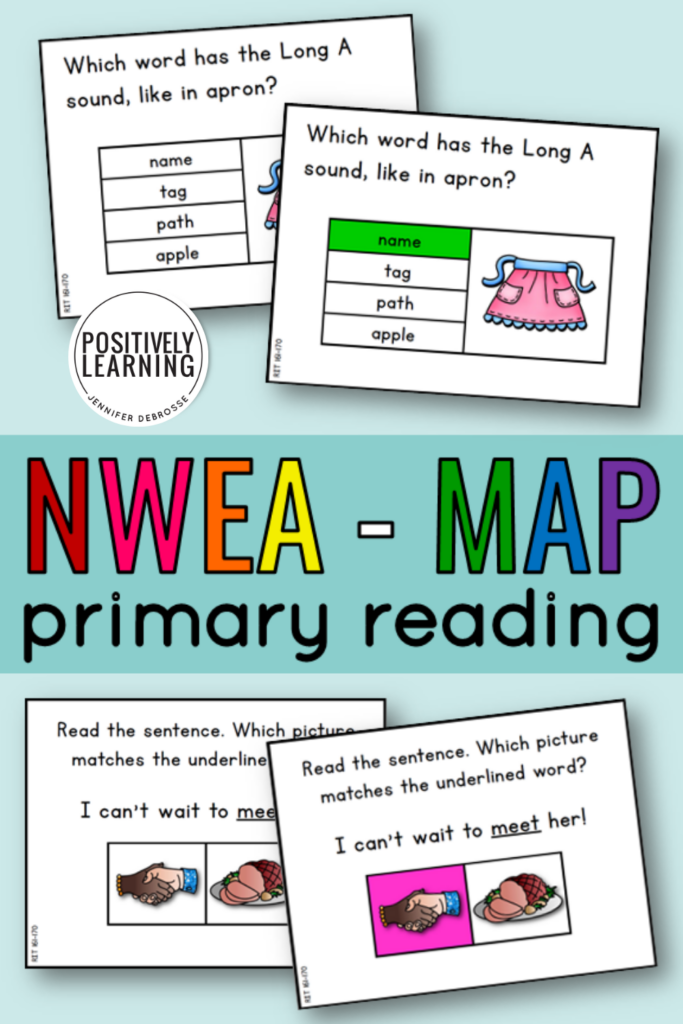 Copyright © Positively Learning. All rights reserved by author. This product is to be used by the original downloader only. Copying for more than one user is prohibited. This product may not be distributed or displayed digitally for public view. Failure to comply is a copyright infringement and a violation of the Digital Millennium Copyright Act (DMCA). Clipart and elements found in this PDF are copyrighted and cannot be extracted and used outside of this file without permission or license. See product file for clip-art and font credits.