Description
These break passes are designed to increase student advocacy and decrease elopement.
This all-in-one kit includes multiple options for printable break passes appropriate for K-2, plus a data tracking page.
Included in Break Passes Kit:
10 Break Passes – visuals and support text to use in whole/small groups and individual students

Token Board – individual student support, earn 3, 4, or 5 break tickets

Data Tracking Page – tracking elopement and break pass intervention
This is an effective intervention I used as students spent time in the resource room classroom. The goal was to help young K-2 students self-advocate when they needed to take a break inside the classroom (i.e.: calming corner or chill zone) or make a special delivery (a break outside the classroom) instead of elope without permission.
Friendly Feedback:
"An AMAZING resource; thank you for sharing your hard work and creativity with others!"
"I really like this resource! I think it's versatile for so many of the students I work with, and I like the variety. I have used this for students who 'escape' by using break spaces too often in the classroom as well, and it works! Love the tracking sheets too!"
"Works perfectly for my frequent flyer students!"
"Very helpful! Used them right away!"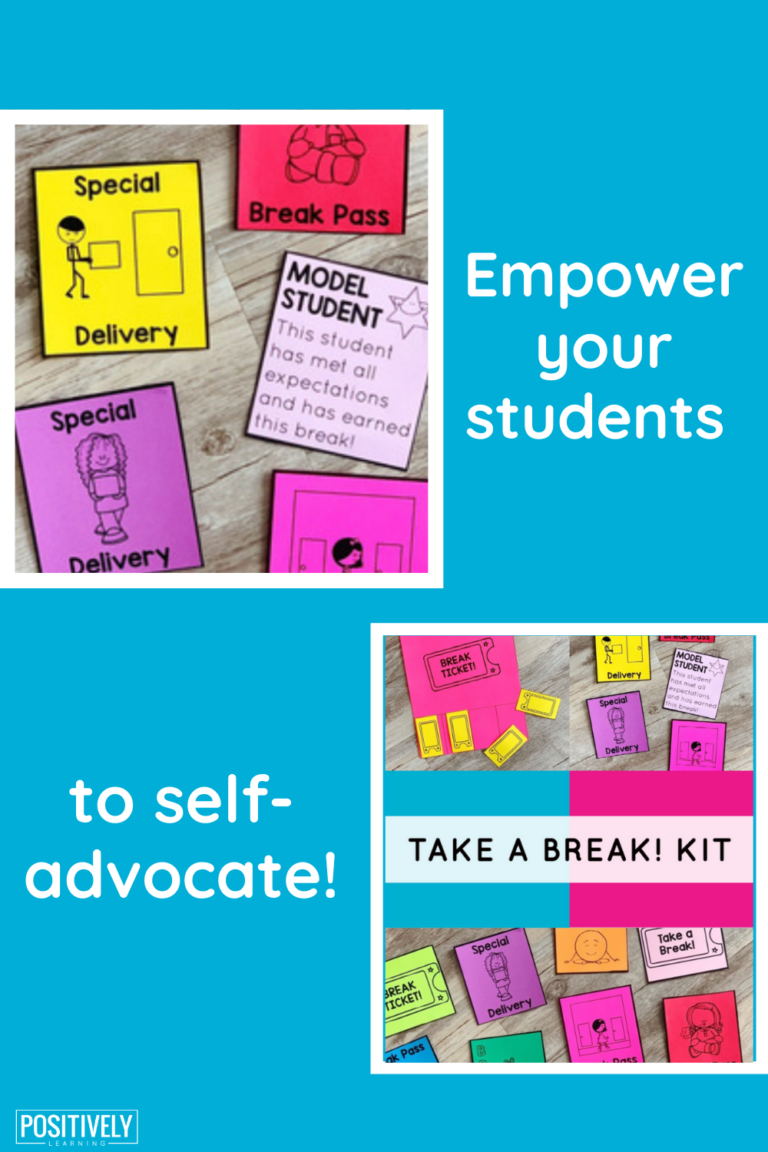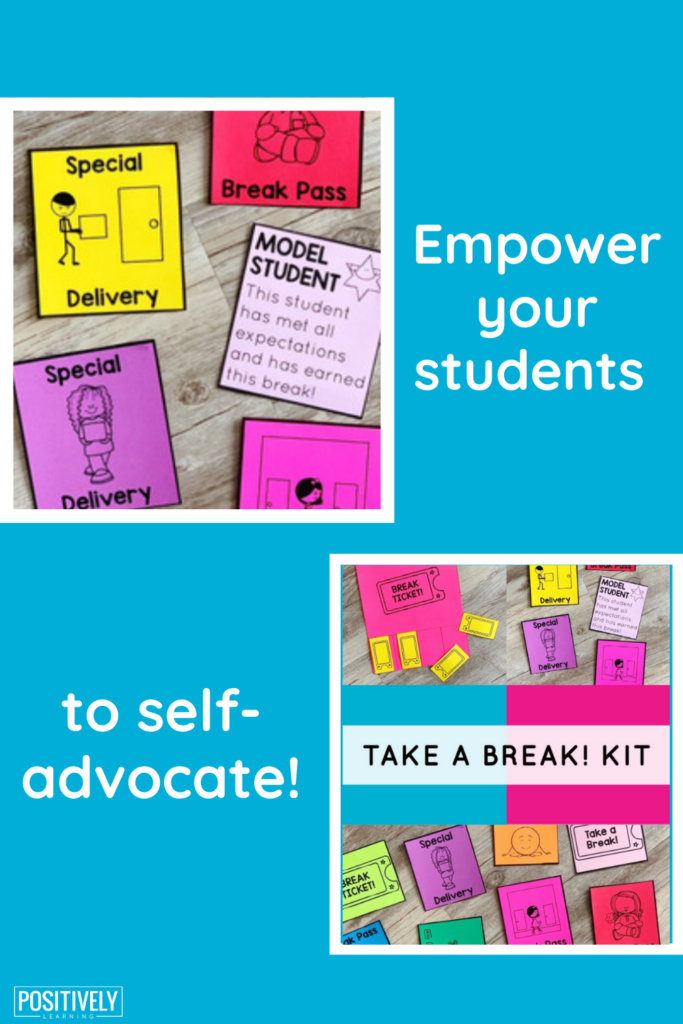 NOTE: This support resource is already included in the Special Educators Resource Room bundle. If you already own it (or planning to purchase), please do not purchase – you will already have access to it!
Copyright © Positively Learning. All rights reserved by author. This product is to be used by the original downloader only. Copying for more than one user is prohibited. This product may not be distributed or displayed digitally for public view. Failure to comply is a copyright infringement and a violation of the Digital Millennium Copyright Act (DMCA). Clipart and elements found in this PDF are copyrighted and cannot be extracted and used outside of this file without permission or license. See product file for clip-art and font credits.