Description
Does your school use NWEA MAP testing to assess student growth? This is a NWEA MAPS test practice set.
This MEGA set of quick question cards feature concepts aligned with the learning continuum and RIT bands on NWEA MAP Primary Reading! Print out half-page cards OR full page to use as worksheets.
NWEA MAP Testing is aligned with Common Core Standards. This pack of half-page cards will support all first graders, as well as provided rigorous practice for kindergarten and intervention skills for second grade.
Use these black and white (for easy printing) cards with my students in the following ways:
Activating prior knowledge before a lesson
Check for understanding during guided practice
"Show what they know!" exit cards (our favorite!)
Divide the 400+ cards onto several book rings to make the learning portable! I printed the packet once and created multiple learning sets organized by RIT band.
These half-pages would also work with as morning work, in daily journals and/or early finishers!
I created these cards after observing a specific need with my own students: language! Many of my students weren't able to fully demonstrate what they knew because they were confused by the language…this often led to incomplete or incorrect answers. These cards helped them gain confidence while developing language skills to fully understand the questions they would be asked on the assessment.
Please Note: the following RIT bands are included in this set of reading cards: 131-190, with a major focus on phonics, phonemic awareness, and grammar skills.
Friendly Teacher Feedback:
"This has been a great test-prep resource for my students for NWEA Map testing! I love how the questions are all differentiated to meet my students' individual needs based on their current test score! These are great to also send home to parents to work on with their child!"
"Great product! I really enjoyed using it this school year to familiarize my students with the question format of the MAP test. I saw above average growth across the board! :)"
"These question cards were fantastic! I loved that they were broken down by RIT band. I was able to use them both as whole group review and then differentiate them even more during small groups. Students were able to picture what they might see on the MAP test and feel more confident in their responses."
"This is the perfect way to give a quick review or exit ticket with your students. I loved being able to quickly review and test knowledge."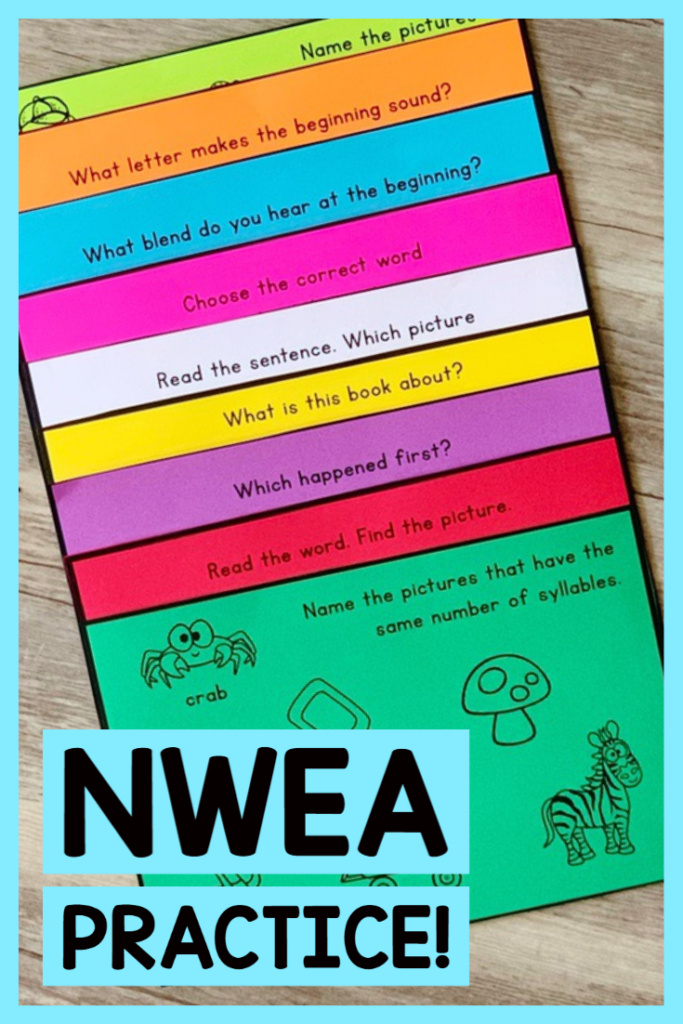 Copyright © Positively Learning. All rights reserved by author. This product is to be used by the original downloader only. Copying for more than one user is prohibited. This product may not be distributed or displayed digitally for public view. Failure to comply is a copyright infringement and a violation of the Digital Millennium Copyright Act (DMCA). Clipart and elements found in this PDF are copyrighted and cannot be extracted and used outside of this file without permission or license. See product file for clip-art and font credits.