Description
Pinch cards for test prep!
Hands-on response cards with multiple choice and much more! This assessment pack is FULL of engaging Every Pupil Responds, or "pinch cards," to check for understanding in Phonics, Phonemic Awareness, ELA, Math…ANY subject!
Students are provided with a card to"pinch" their response in a small or whole group setting. You will be able to easily see how your students are doing with a quick glance around the room!
I have seen a tremendous increase in participation (classroom management!) using these tactile response cards. The engaging cards also serve as a strong visual reinforcement and encourage cooperative learning.
Idea: for extra engagement, add a clothespin for students to "clip" the answer!
Multiple Choice (A, B, C, or D)
Yes/No Cards
True/False
Stop/Go
"Temperature Check"
What's Your Number?
Greater Than/Less Than/Equal to
What's Your Sign (addition and subtraction)
Same or Different (phonemic awareness)
Long or Short Vowels
Vowels
Digraphs
Initial, Medial, and Final Sounds
Rhyme vs. No Rhyme
Main Idea or Key Detail
Fact or Opinion
Sequencing
Making Connections
Summarizing
Fiction or Nonfiction
Literary or Informational
Punctuation
Parts of Speech
and more!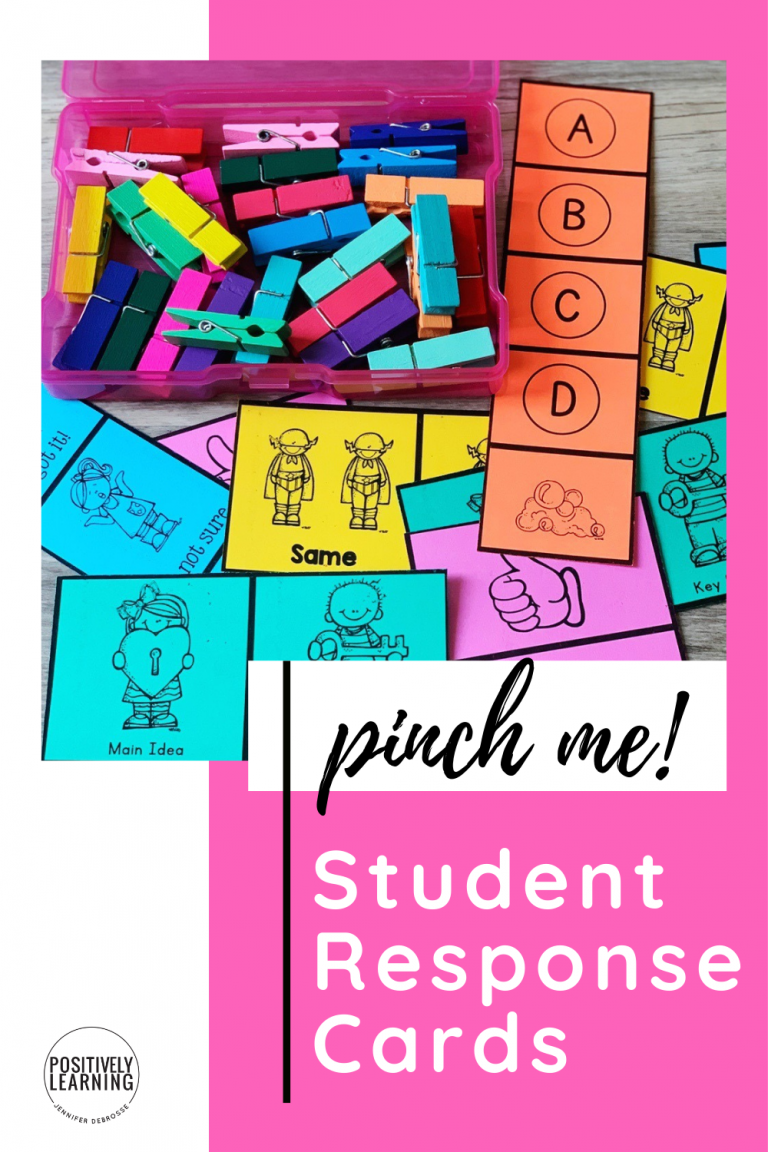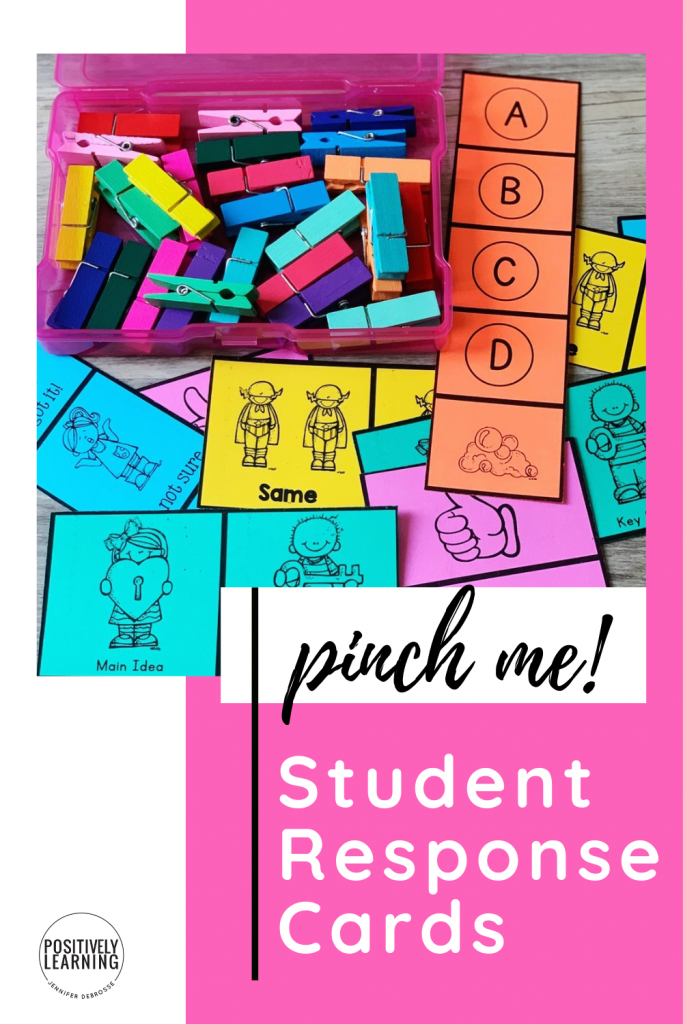 Friendly Feedback:
"Lots of choices for formative assessments. This will be a useful resource for sure."
"I have started using clip cards during whole group instruction to increase engagement for every learner. These will be a great addition to any lesson – whole group or small group. Thanks so much."
"This is great for formative assessment activities for the class. Thank you so much. Love the variety of pinch cards and the clues with the clip art."
Copyright © Positively Learning. All rights reserved by author. This product is to be used by the original downloader only. Copying for more than one user is prohibited. This product may not be distributed or displayed digitally for public view. Failure to comply is a copyright infringement and a violation of the Digital Millennium Copyright Act (DMCA). Clipart and elements found in this PDF are copyrighted and cannot be extracted and used outside of this file without permission or license. See product file for clip-art and font credits.