Description
Math Test Prep with Guided Practice Steps
Primary Math Test Prep slides with guided practice. Your students will warm-up their math practice while also sharpening their test prep skills!
This is a PowerPoint presentation – each slide is secured. What does this mean? You can simply open the PowerPoint to display OR mix and match the slides to customize for your classroom. A pdf file of the same slides has been added.
These slides are in question and answer format – ideal for independent work and/or distance learning (e-learning).
Ideas: Sort by domain OR RIT band range (or BOTH!)
100 questions total
4 domains – 25 questions each:

Numbers and Operations
Operations and Algebraic Thinking
Measurement and Data
Geometry
Questions are labeled by RIT band range:
151-160
161-170
171-180
181-190
191-200
Each question has five slides providing guided practice with test taking suggestions:
Read the question __ times.
What is the question asking?
Look at all the answer choices.
Select the BEST answer choice.
Check your work! (multiple choice answer is highlighted)
Friendly Teacher Feedback:
"Learning to reach and prepare all learners through distance learning this year has been tough. In preparation for NWEA MAP testing, I wanted to the best way to help students practice. This document covers everything I could think of and then some in terms of what students may see on their MAP test. I will recommend this over and over to all teachers!! Thank you!"
" Love this! It has so much great practice for MAP testing. The questions are worded similarly to the actual test so it gave my students great practice. It also kept my students very engaged and allowed for great modeling of answering MAP questions"
"I bought this as a daily math warm up for my 1st graders during distance learning however, I love this and plan to use it daily in my classroom it is a great prepper for MAPS as well as just math skills we need in 1st grade :)"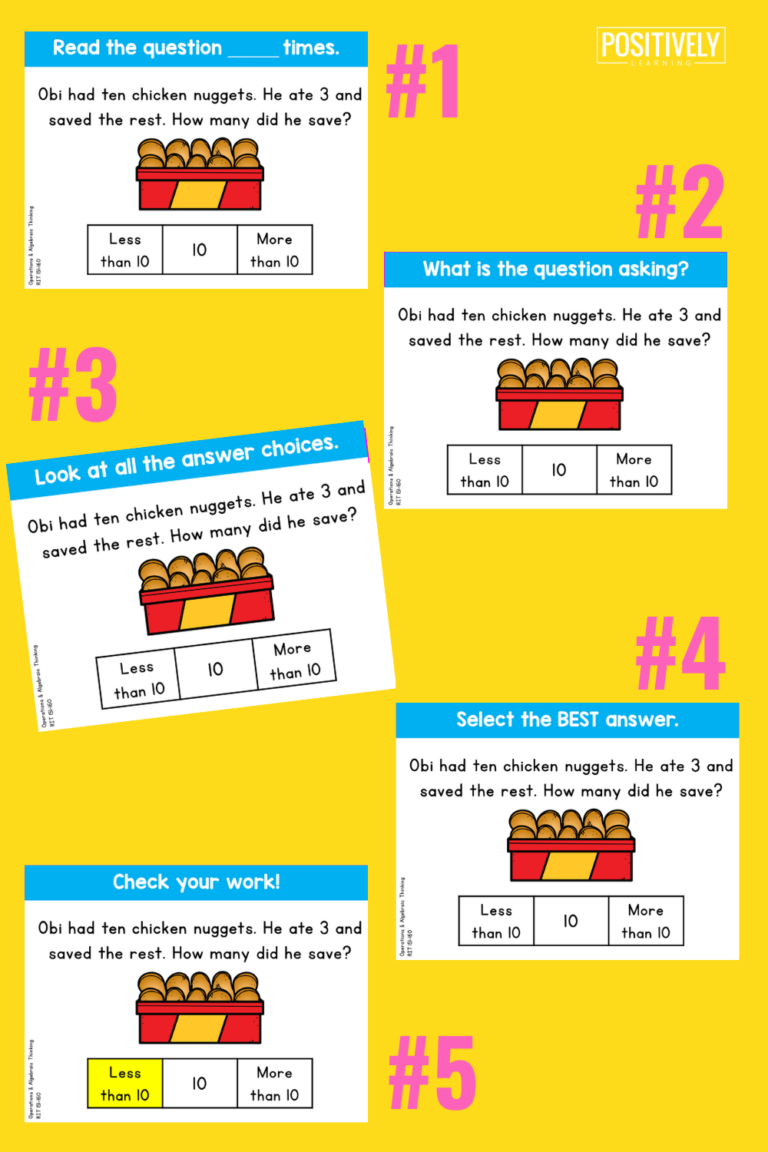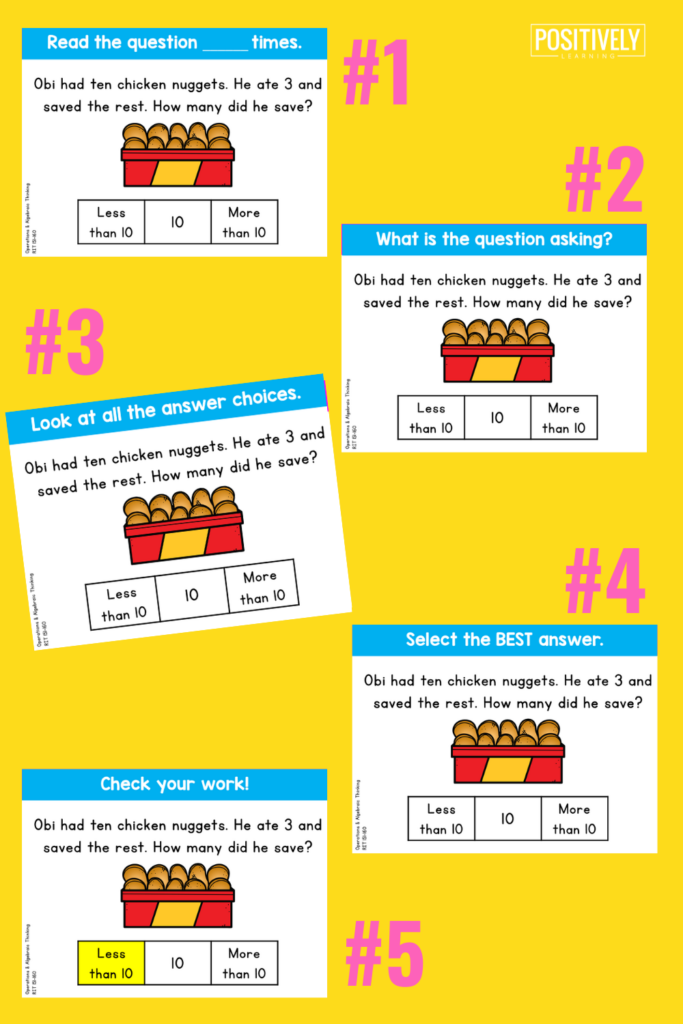 Copyright © Positively Learning. All rights reserved by author. This product is to be used by the original downloader only. Copying for more than one user is prohibited. This product may not be distributed or displayed digitally for public view. Failure to comply is a copyright infringement and a violation of the Digital Millennium Copyright Act (DMCA). Clipart and elements found in this PDF are copyrighted and cannot be extracted and used outside of this file without permission or license. See product file for clip-art and font credits.