Description
It's your first IEP Meeting! Or maybe it's your hundredth and you're looking for quick help to streamline the process. Less is more – especially when it comes to special education paperwork!
This is a QUICK kit to prepare for your next I.E.P. meeting – it has exactly what you need with NO extra fillers. Here's what's included:
IEP Meeting Checklist – 2 formats; use the "cheat sheet" to prepare the I.E.P. meeting AND use this same all-in-one list as the meeting agenda.
IEP General Educator Meeting Prep – whether it's your first meeting, or maybe it's the general educator's first meeting – either way, you'll both feel prepared with this mini guide of how to support each other, what to bring to the meeting, plus a quick reminder slip.
IEP General Educator Meeting Report – gather the data you need with these targeted forms; this set includes three formats.
IEP Meeting Attendance Sheet – a "just in case" documentation page for the day of the meeting.
IEP Meeting Notes – this editable pdf one-page sheet helps IEP Team members (including you!) stay organized during the meeting and will make it easier to follow-up with next steps.
I can't wait to hear how this kit helps you rock your next IEP meeting!
NOTE: This support resource is already included in the Special Educators Resource Room bundle. If you already own it (or planning to purchase), please do not purchase – you will already have access to it!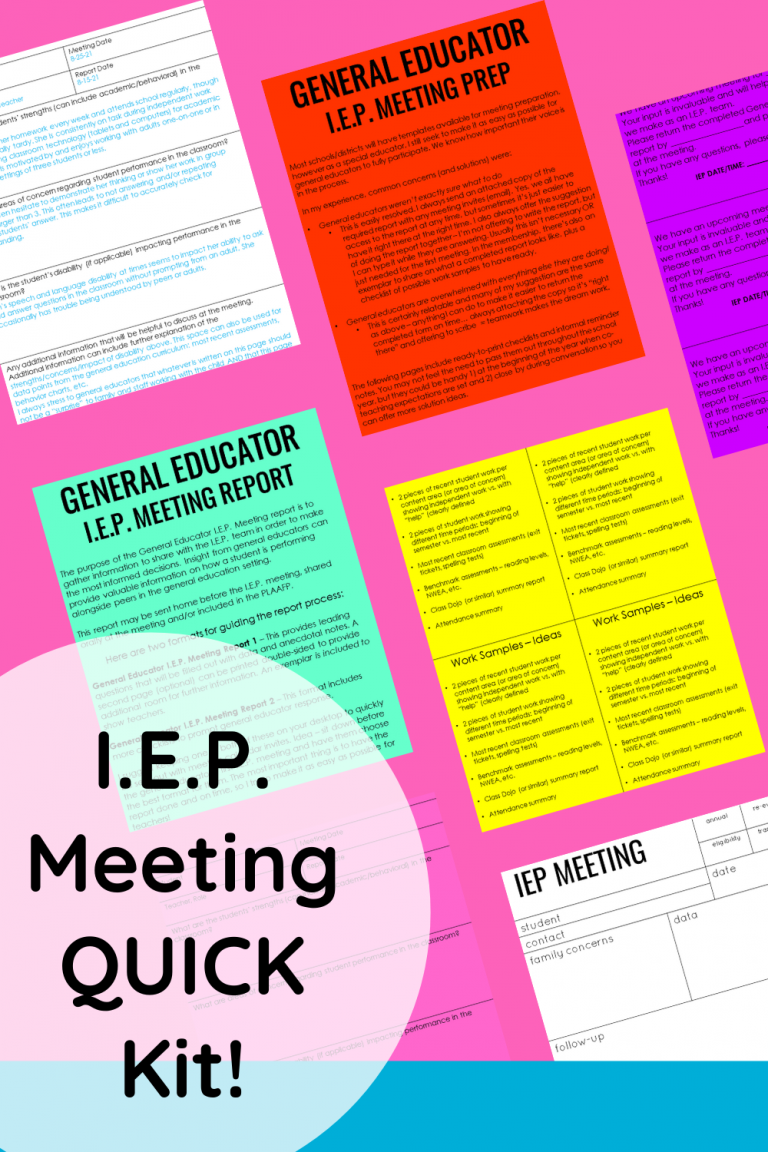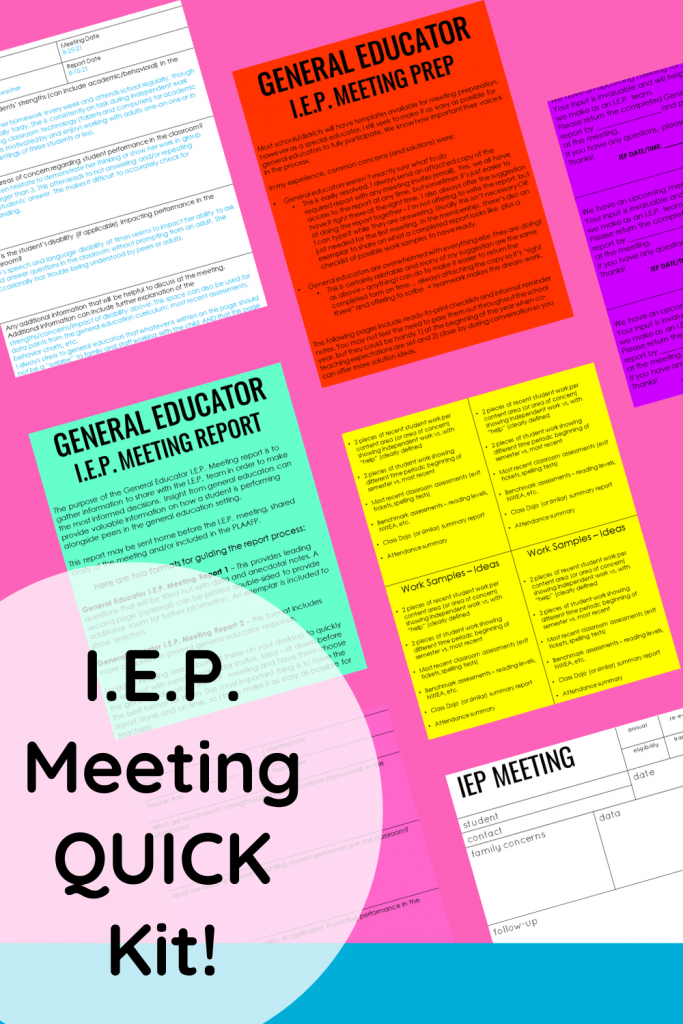 Copyright © Positively Learning. All rights reserved by author. This product is to be used by the original downloader only. Copying for more than one user is prohibited. This product may not be distributed or displayed digitally for public view. Failure to comply is a copyright infringement and a violation of the Digital Millennium Copyright Act (DMCA). Clipart and elements found in this PDF are copyrighted and cannot be extracted and used outside of this file without permission or license. See product file for clip-art and font credits.