Happy Wednesday (already!)
Hope you're enjoying a fantastic week!
I'm thrilled to be linking up with these lovelies again for
Work Your Wear Week 2:
This wardrobe challenge could not be timed more perfectly!
The fun and support from this fantastic group is exactly what this special educator needs the first month of school 🙂
Please click
here
to check out previous outfits.
Here's my take on Days 6-8:
Days 6-8 are missing a crucial element – the statement necklace (can my classroom keys count on Day 8?). But no worries, I just ordered SIX of them from www.jane.com . I have to admit, I'm super old-school when it comes to jewelry and will forever be wearing my diamond stud earrings and pendant. Forever, as in I only take them off to clean them and then put right back on. So although I think other jewelry looks cute on others, it's not really for me. But luckily ordering from Jane (necklaces for $5!) helped me ease into it without making a substantial investment.
Stay tuned for Days 9+! This post is also linked up with the fabulous
Get Your Pretty On
,
Pleated Popp
y,
A Lovely Little Wardrobe
,
Tucker Up
and
Because Shanna Said So: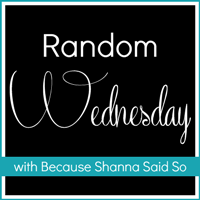 Last week, I shared a freebie to support behavior for my firsties:
This week, I'm sharing the next component: the behavior map:
Please
click here
to get the updated file with all three pages!
While the b/w daily tracker is a chance to chart our progress, the colorful behavior map is a conversation. The box on the left (black outline) represents the activity, i.e.: fact fluency in math or a "show what you know" written response in comprehension.
The green and red arrows/boxes represent the choices we make…the green boxes are positive (I will stay in my assigned area, I will work on my writing) and the red boxes are…well, you know 😉 The equal signs represent the outcome. Green may be "I earned a brain break!" and Red may be "I may get a sad note" 🙁
I quickly created little picture boxes to represent the choices we make throughout the day. The main gist…the power stays with the students – no power struggles here! My main focus is creating awareness for our actions and supporting my students in recognizing the connection between the choices they make and the outcomes.
You know…a typical day in 1st grade, lol!
Please stay tuned for the "entire behavior package"
once it's been student-tested and approved!
Here's another freebie for a nice TPT buyer who asked for it 🙂
Have a wonderful Wednesday!