We started Valentine books a week early!
As I write this post to share our Valentine read-alouds, I realize we really need to add to our repertoire!
Please leave a comment with a tried and true recommendation for a sweet-themed book! Thanks 🙂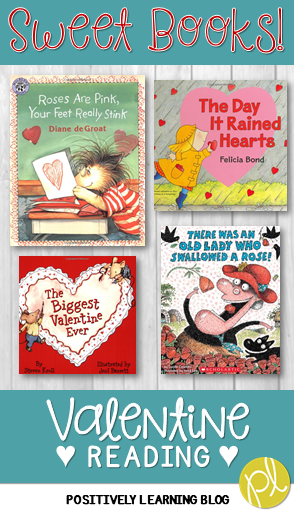 This is hands-down our favorite Valentine book! My students were appalled that Gilbert pulled this stunt (you'll have to read it to find out!). This book is definitely secure at #1 on our Valentine book list!
This is a sweet and simple book that lends itself to the big event…making valentines. My intervention group will be completing themed projects in their classroom, but we didn't want to miss out. I tied in a colorful activity with our spelling words for the week. It's tough to see, but my students decorated a color-by-code spelling paper and we turned them into decorations 🙂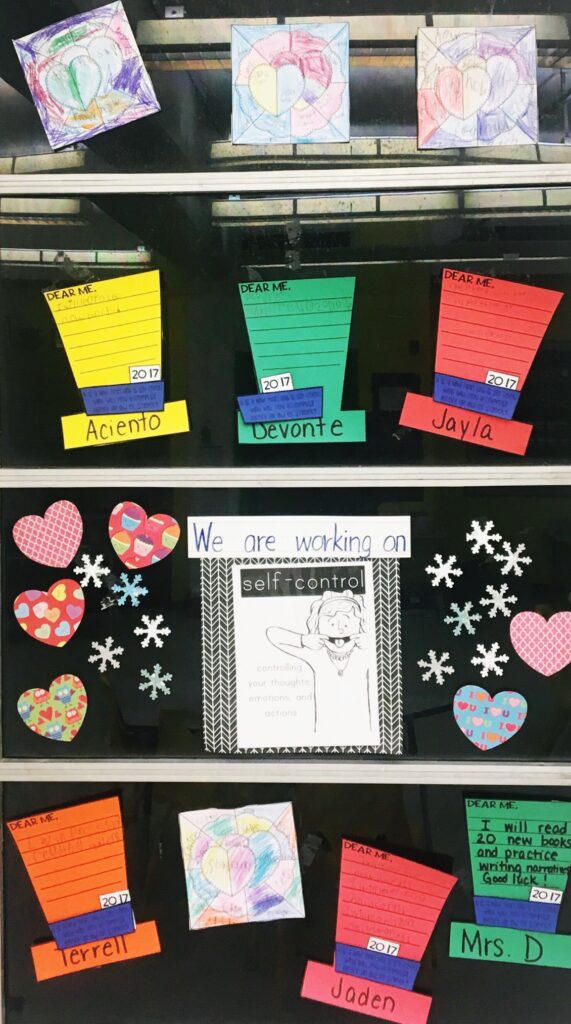 No holiday is complete in our resource room without a story about the "old lady." I love emphasizing story elements using this series because my students are so shocked to realize many of the pages feature the inside of her stomach – what a great setting!
Fantastic book for Valentine's Day and beyond! I save this book for February 14 and we follow it up with conversation heart activities ♥
Are there any must-have titles we need to add to our Valentine book list?