This pumpkin math practice was a BIG hit with first graders!
The "sum pumpkin" pun? Not so much, LOL!
Students can use this pumpkin math page in small groups, as accountability for October or November centers, or it can be sent home for extra practice.
A little background information:
Our school sends home weekly packets every Monday to be collected the following Monday for a completion grade.
It's a school-wide expectation, so I had to really think through how to make this as useful as possible for both students and families.
As a special educator supporting primary students, I decided to create a differentiated weekly packet that is available by request. My goal was to use these packets as a communication tool:
Tell me more about what homework time looks like…
Is you child able to complete the work independently?
How is your child's attitude towards homework?
What else can you share about the homework experience?
The answer to these questions can be very helpful in letting me know what is working, as well as what's not.
We are closely monitoring learning, understanding, and applying at school so I approach the homework "situation" as an opportunity to build other important skills, such as following directions, stamina to complete tasks, and independence (OR learning how to ask for help!).
I'm also totally okay with my students having a little fun, too!
Pumpkin Math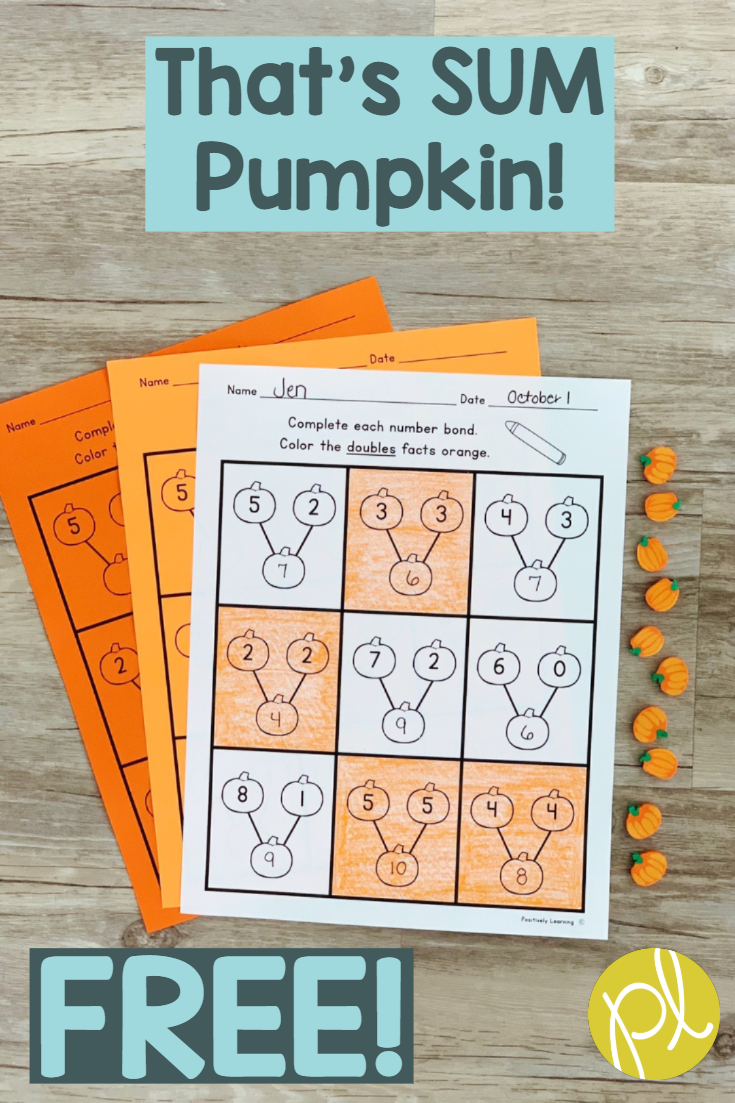 Looking for more pumpkin practice?
Check out this number bond bundle!
There are Halloween and pumpkin number bond cards with math mats and SO much more!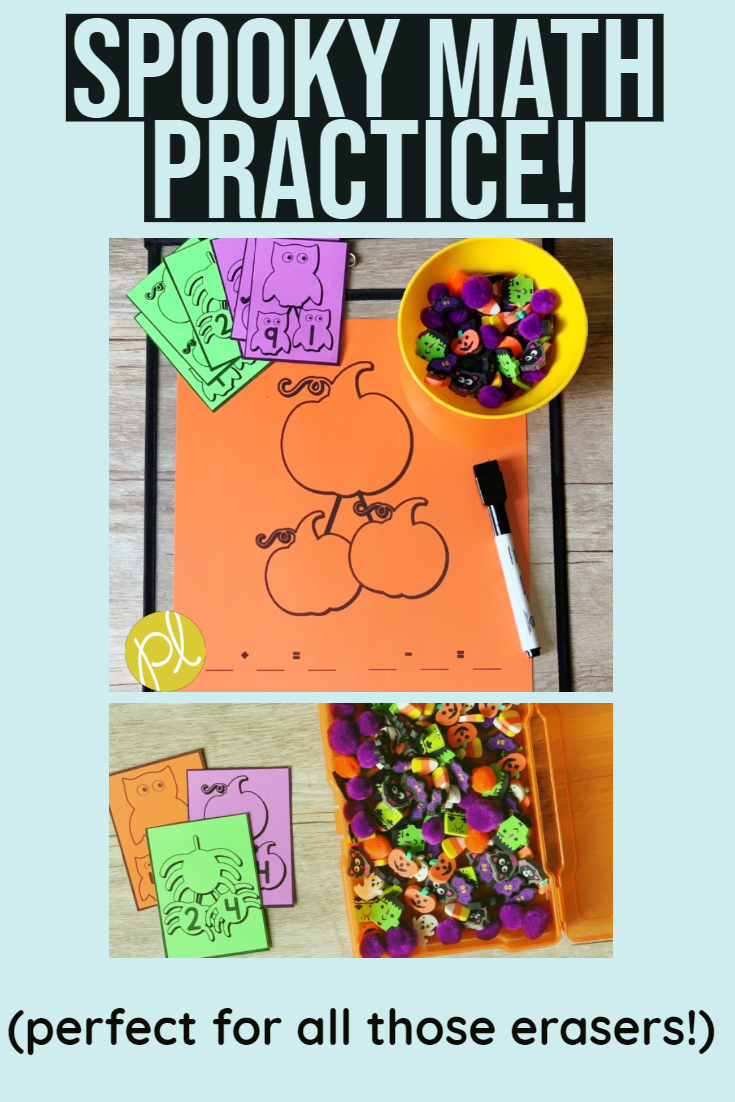 Just in case you've been purchasing all those Target mini-erasers, too…
They make TERRIFIC math manipulatives for your mathematicians!
Looking for more classroom pumpkin ideas?