This may be considered more of a teacher "hack,"
than a confession!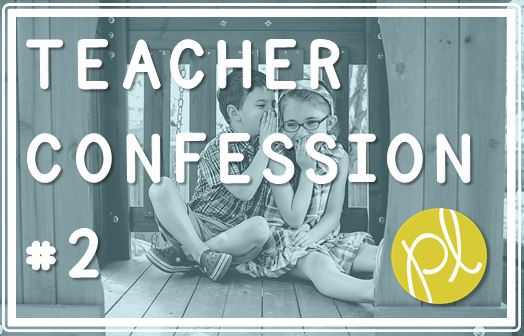 In my last teacher confession post, I shared how I get a handle on all my students' papers 🙂
It's a system that certainly works for most of the extra paper, but we do still have to keep a hefty file of work for each student to be used at conferences, IEP meetings, or other reflection opportunities. I've tried EVERYTHING to stay organized…hanging files, scanned files, plastic bins, and drawer systems.
They all worked for awhile and then became a hot mess not-so-organized as the school year progressed.
So here's my little confession/hack: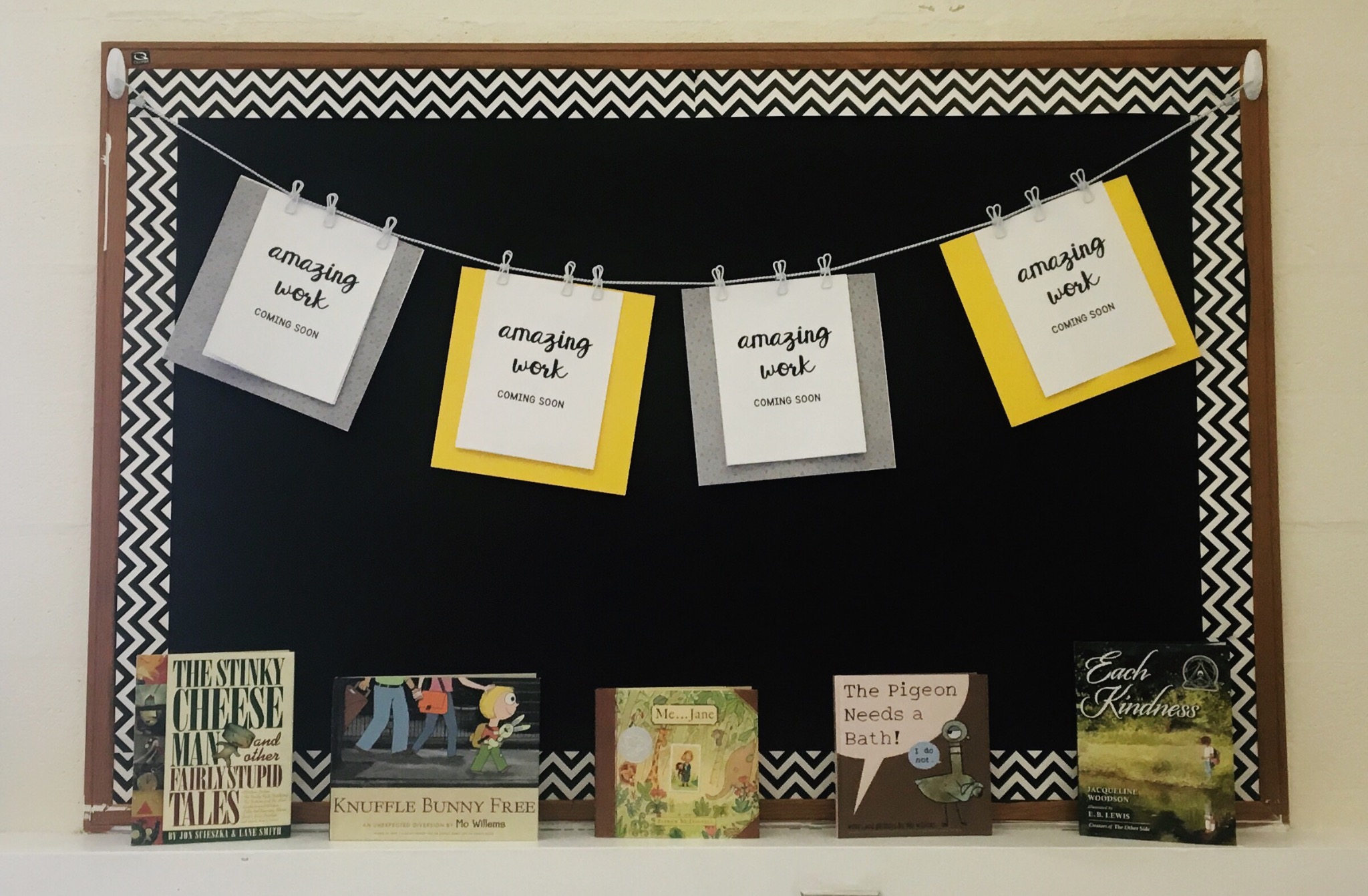 At the beginning of the year, I designated several spots around the room to display student work. From the very first week, I was able to "show off" hard work and it appears I chose them randomly to highlight all the first graders.
BUT, this work display actually turned into my new file system!
It's not exactly pinterest-pretty, BUT it gets the job done!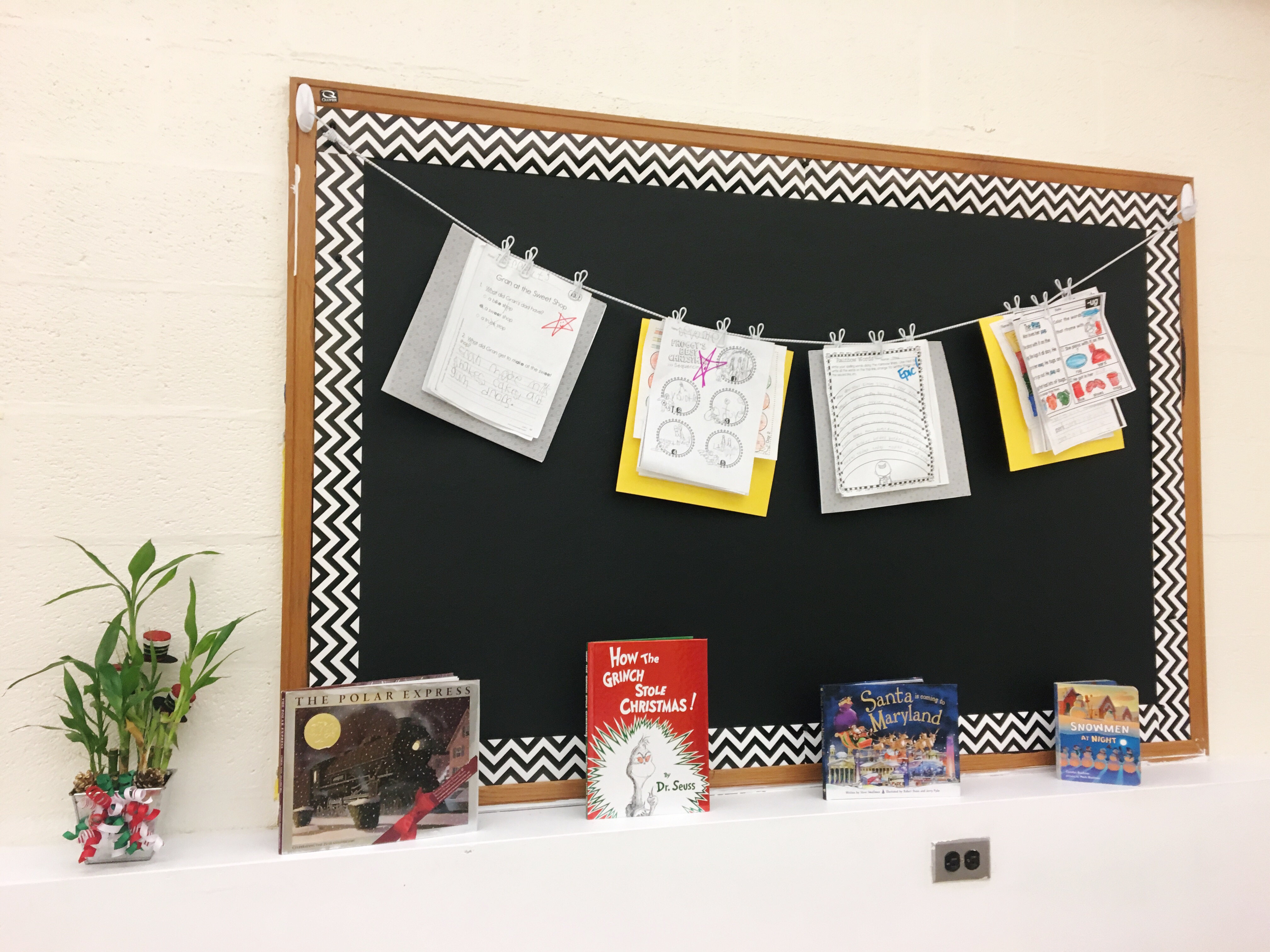 Instead of removing work to put up the latest and greatest, I simply add the most recent papers ON TOP OF the previous work. It's so fast and it's ALL there – filed on my classroom walls, lol.
If I need to have evidence of student work, I can simply unclip the stack and walk into the meeting. Win-Win!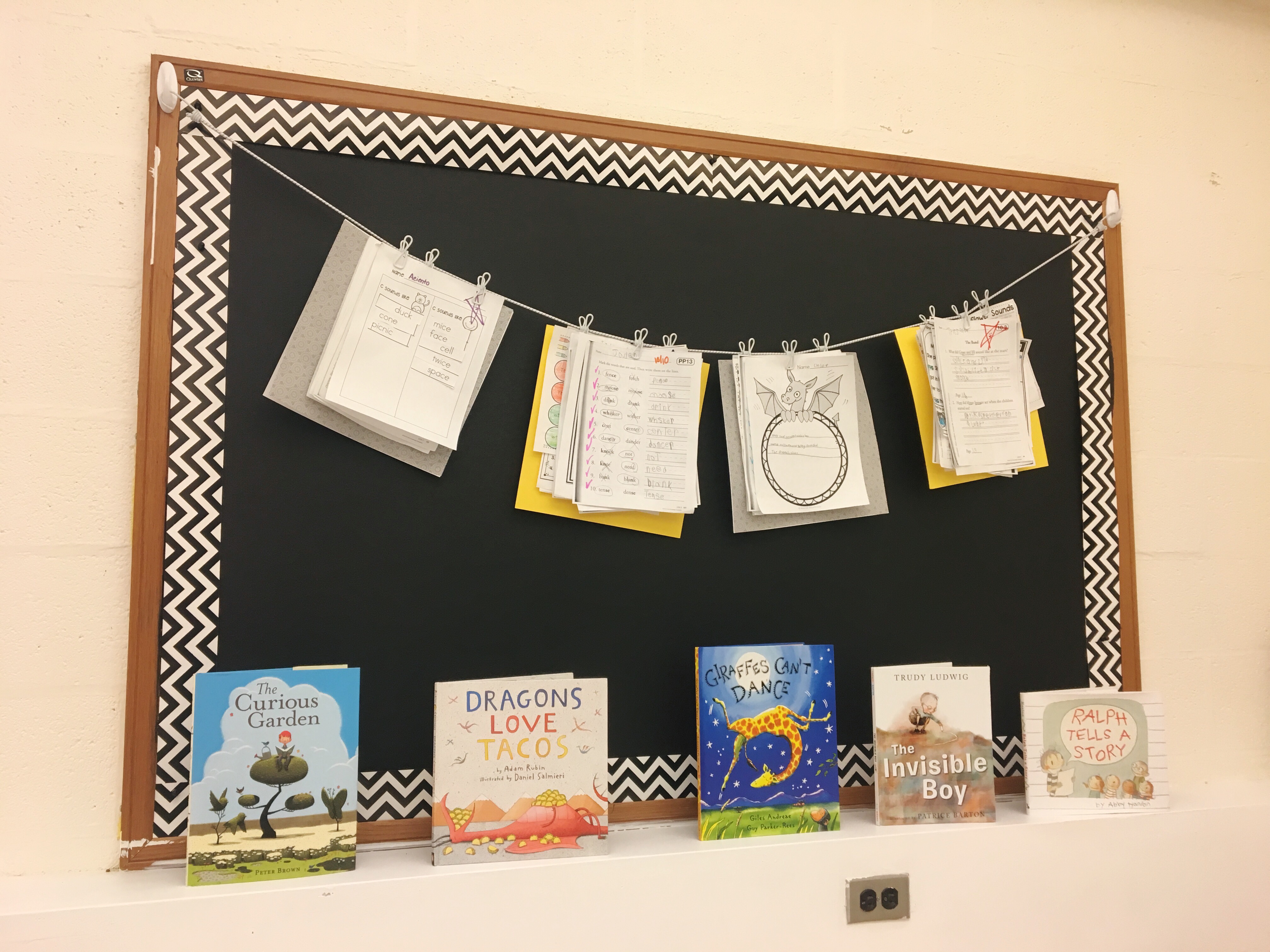 How do you keep track of ALL those papers?
If you have a better system than tacking them up on your walls, haha, I'd love to hear about it!
Updated freebie!
This week, I also updated a freebie in my shop – this is a pack of binder covers (two formats) and spines to keep my Week-by-Week Sight Word System organized. Pick up your free set here, plus download the 150+ pages down below!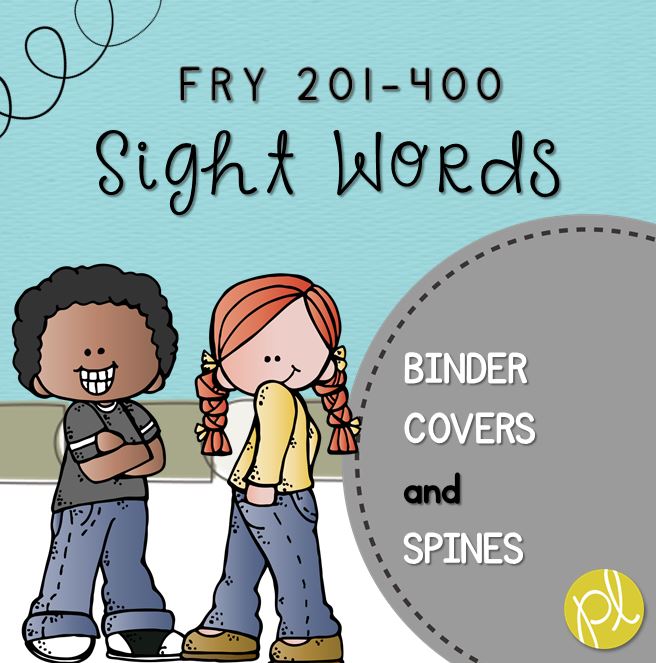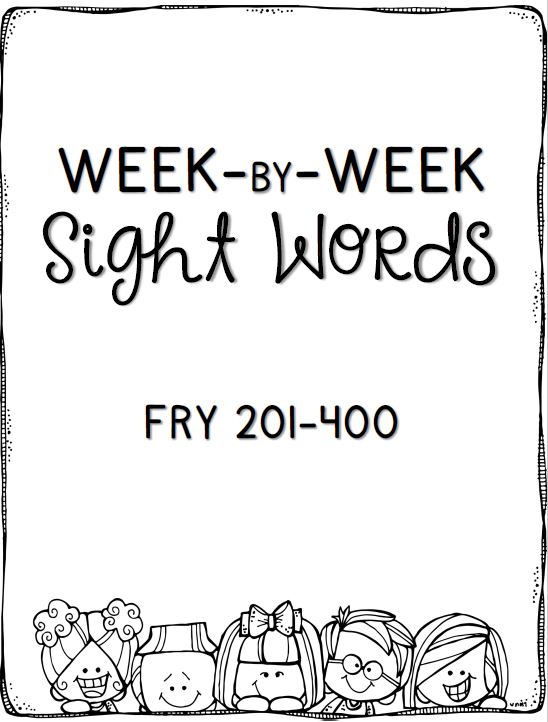 ✕
Sight Words All Year!
Subscribe to get over 150 pages of sight word practice- FREE!
Looking for more free literacy printables? Please follow this link: http://bit.ly/2nqkxC5