Happy Friday-Eve!
This Throwback Thursday isn't reaching too far back…only a mere 3 months ago.
This entry on blending
was posted on my birthday, in fact! This blending resource was over a year in the making! I hand-wrote the pages every day last year (whew!) and then spent this past summer typing them up, compiling, and adding a few more. Check out the entire collection (200 blending pages!)
here
:
I printed out the entire file in color (a b/w/ version is also included) and inserted every page into sheet protectors. This was in July and I was patting myself on the back for being SO prepared. Hmmm. Then I met this year's students! I realized that tracking one page, even color-coded, was difficult for my small groups. Now I copy the b/w pages for each student to have while we are blending. Now that we are working on initial blends and digraphs, they will start their own color-coding with crayons or markers soon!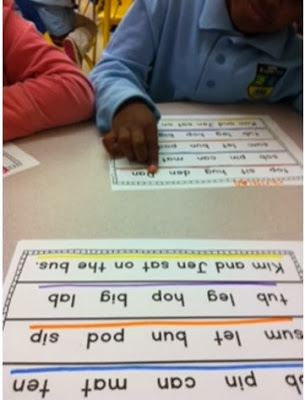 We read each line together while modeling good blending strategies, then take individual turns to pick our favorite line or the "challenge sentence." My students take these home (they ♥ them!) and additional copies are also included in the first grade
differentiated homework packets
.
The blending pages follow the general phonics scope and sequence, but my students are needing a bit more practice with l-blends paired with short vowels. I created this copy to use tomorrow with my small groups: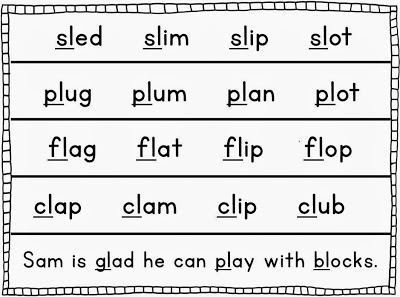 Download this blending page
here
.
UPDATED: I added two additional blending pages to this file, please redownload! Thanks! Jen (11/24/13)
Have a wonderful evening!

4,137 total views, 4 views today
Join the newsletter
Subscribe to get over 150 pages of sight word practice- free!
Looking for more free literacy printables? Please follow this link: http://bit.ly/2nqkxC5